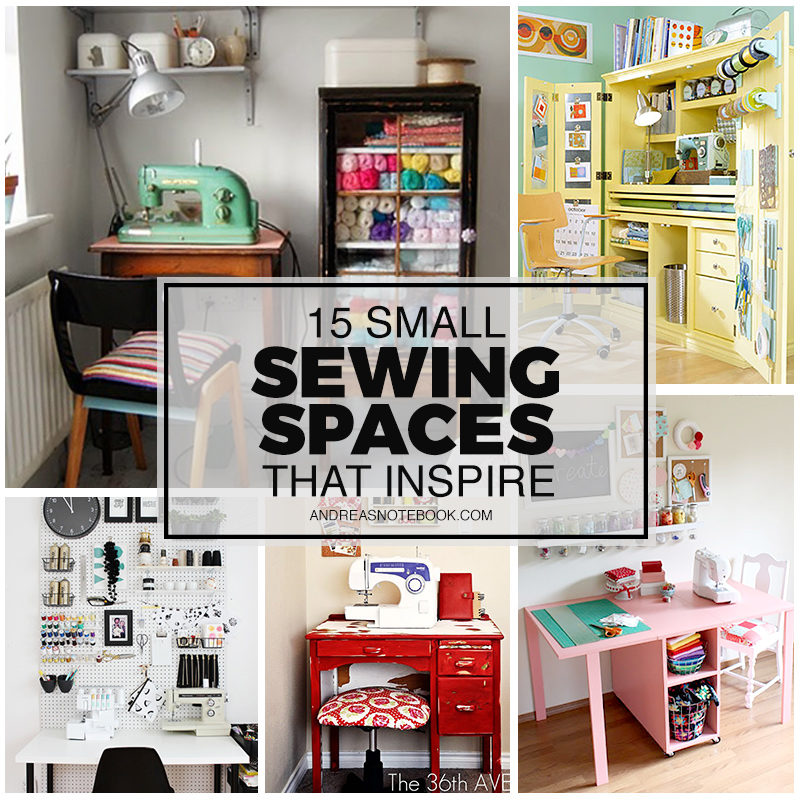 Ready to start sewing but don't have a lot of space? Read these tips then check out these inspiring small sewing spaces! These are cute and functional without taking up a lot of space!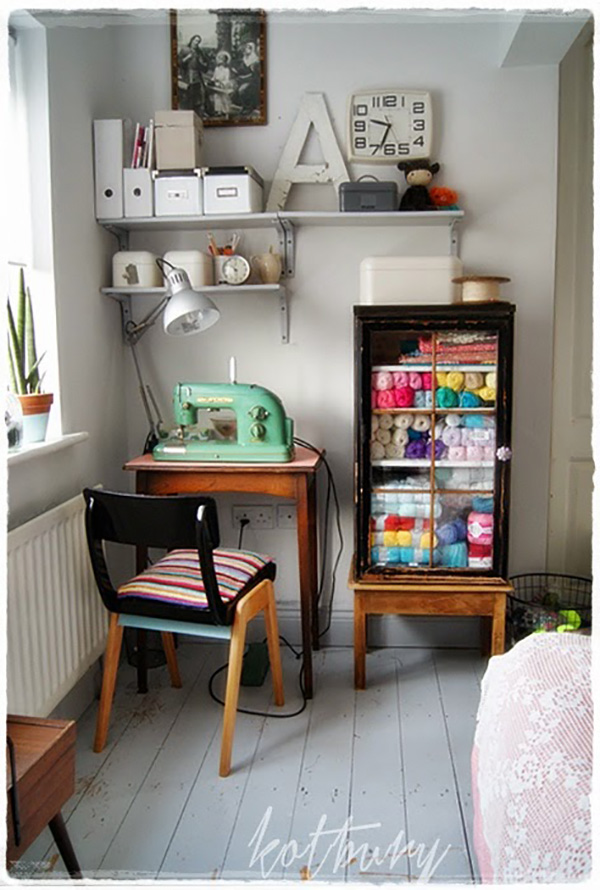 Cutest sewing nook by Kotbury // The combination of that beautiful yarn, vintage machine and that lovely wood furniture really wins this space a place in my heart.
---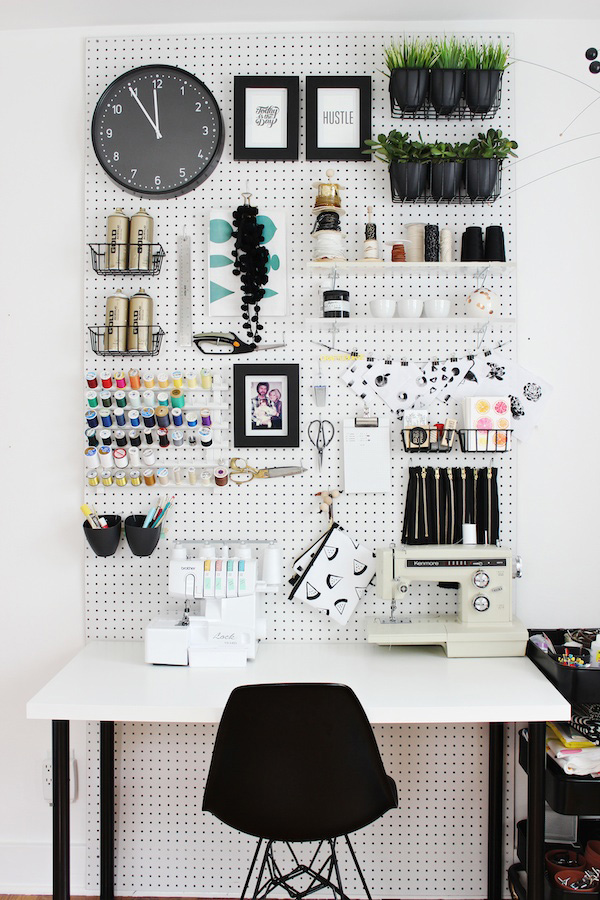 Clean and fresh space by Fabric Paper Glue // Peg board, white desk and green plants! Lots of love here.
---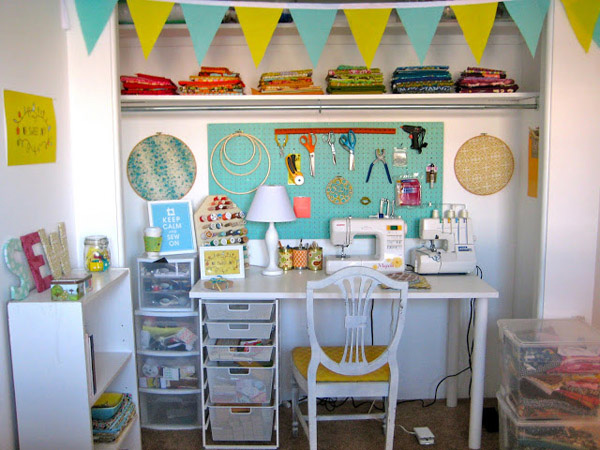 Functional sewing corner by Oh Sweet Joy // This is a larger space but utilizes a lot of small space storage tactics.
---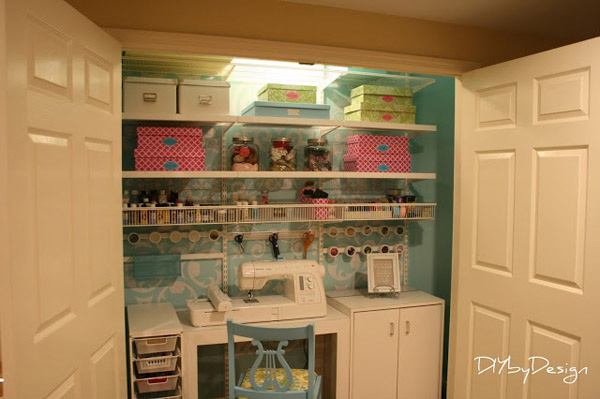 Crafting closet by DIY by Design // This whole space closes up in a closet! That's one way to keep it clean!
---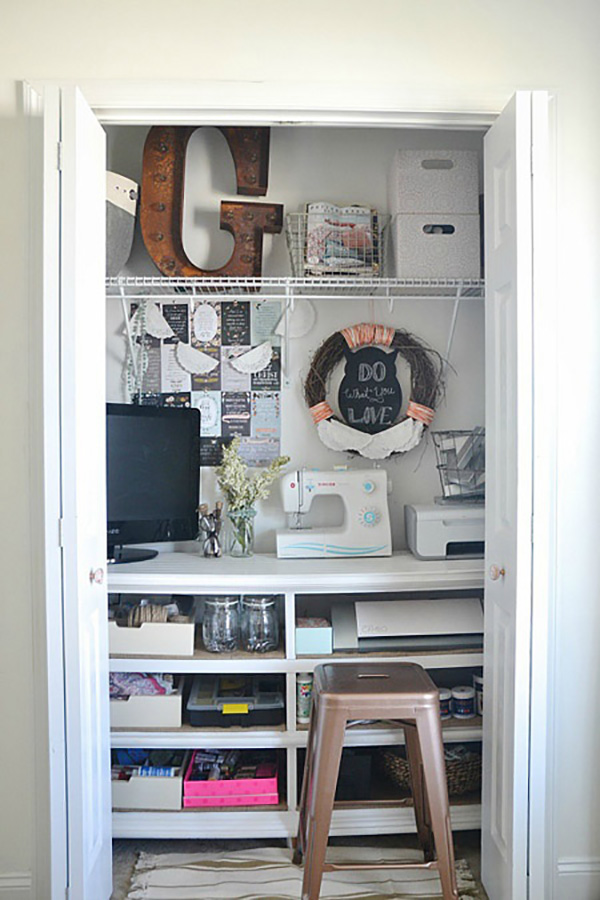 Closet office by Liz Marie Design // I really love this crafting space. Perfect for a sometimes crafter/sewer.
---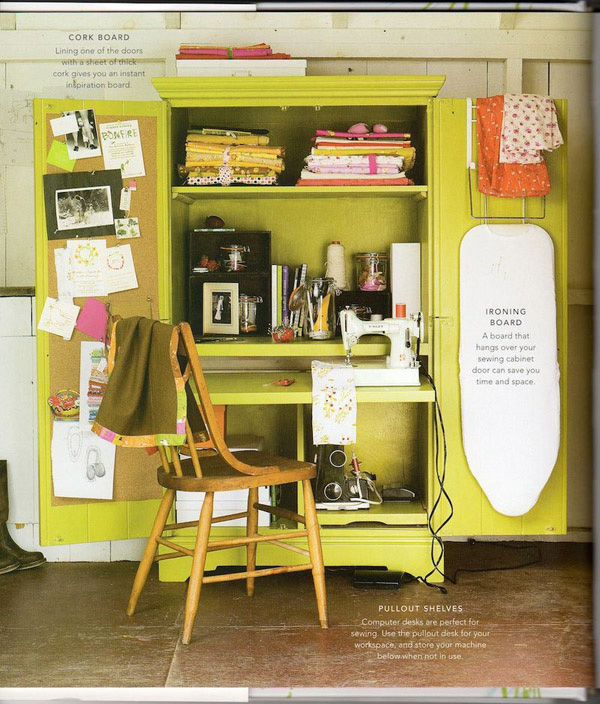 Yellow sewing armoire from Weekend Sewing // What's not to love here?
---
Sewing closet by Sadie + Stella // Another great use of a closet.
---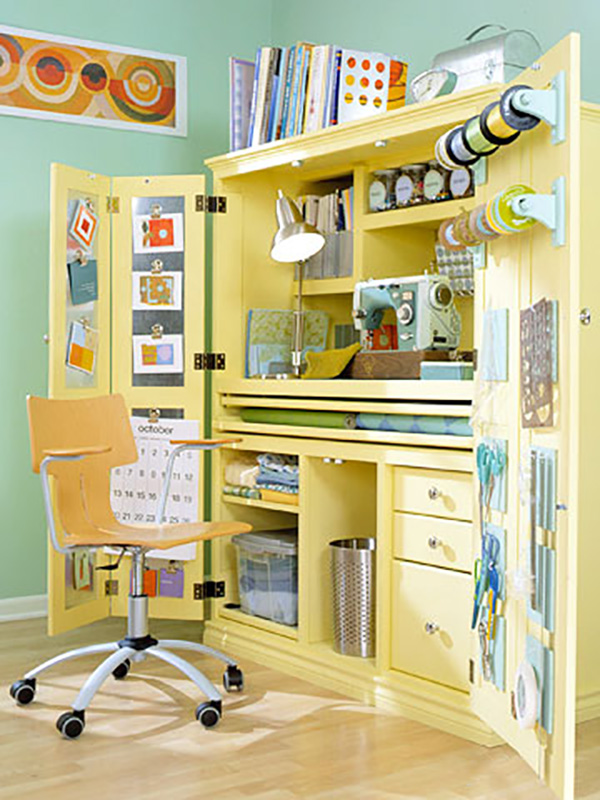 The "perfect craft cabinet" by Better Homes and Gardens // Another repurposed armoire.
---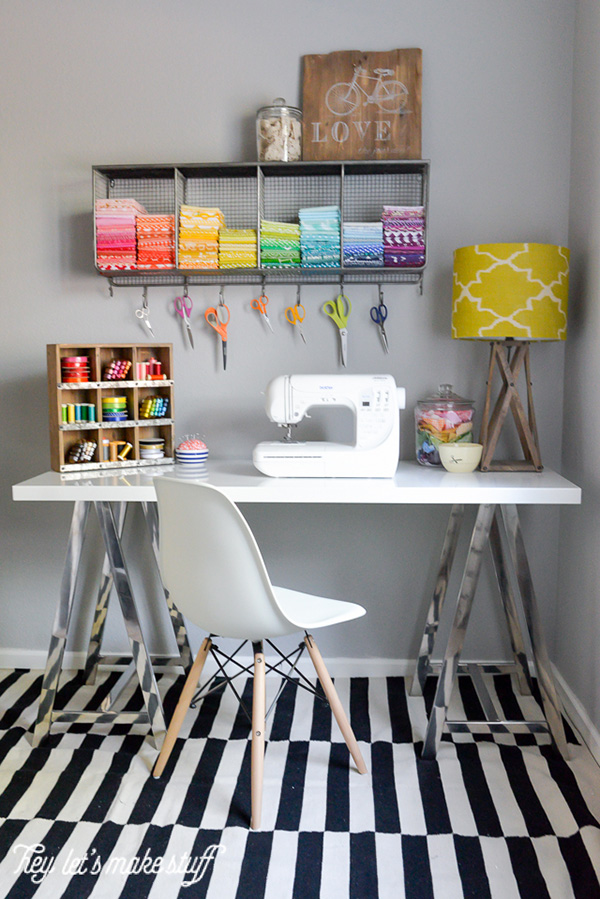 Rainbow inspired room by Hey Let's Make Stuff // This space is almost too pretty and orderly to use!
---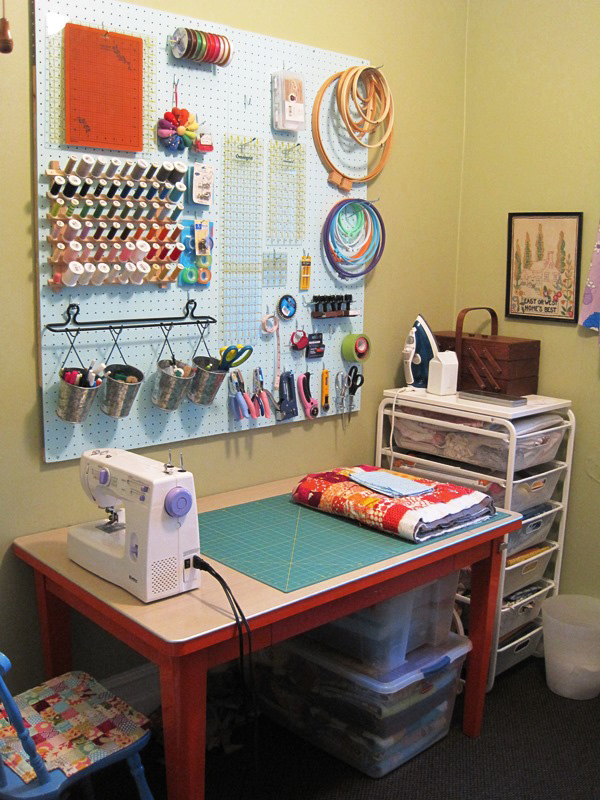 Highly functional sewing corner by Milky Beer // You can tell a busy sewer works here!
---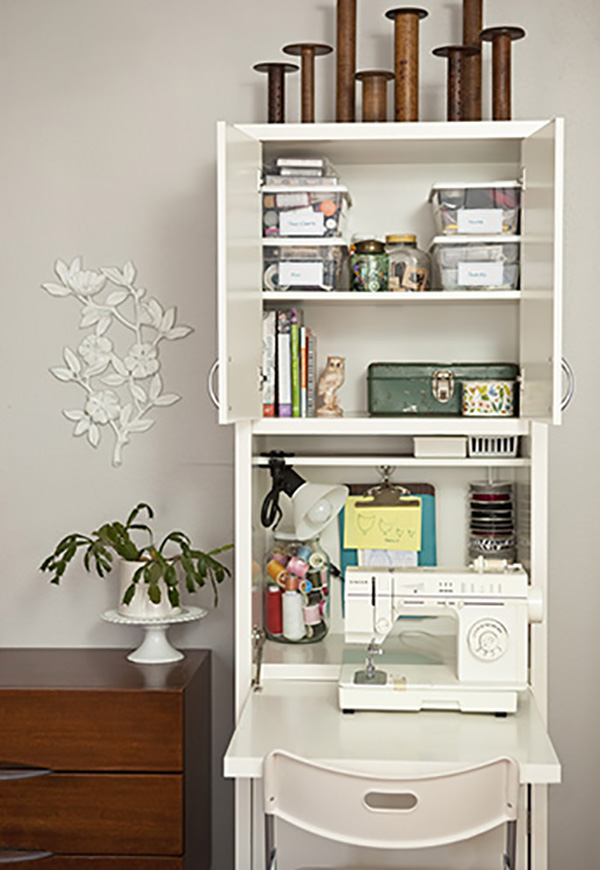 Tiny sewing cabinet featured on Simply Grove // Tiny secretary desk is a great way to hide a sewing machine.
---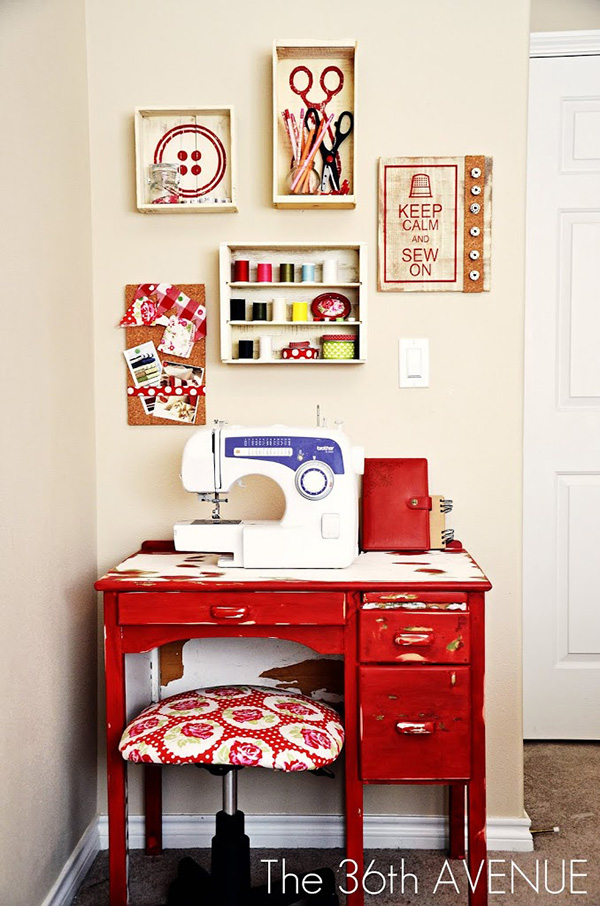 Red sewing desk by 36th Avenue
---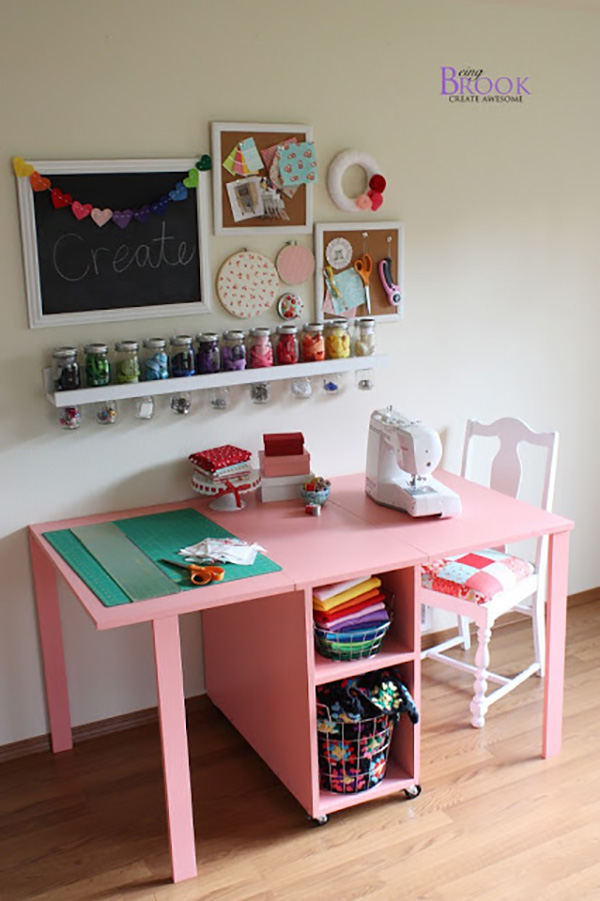 Handmade folding sewing table by Being Brook // Learn how she made this great desk!
---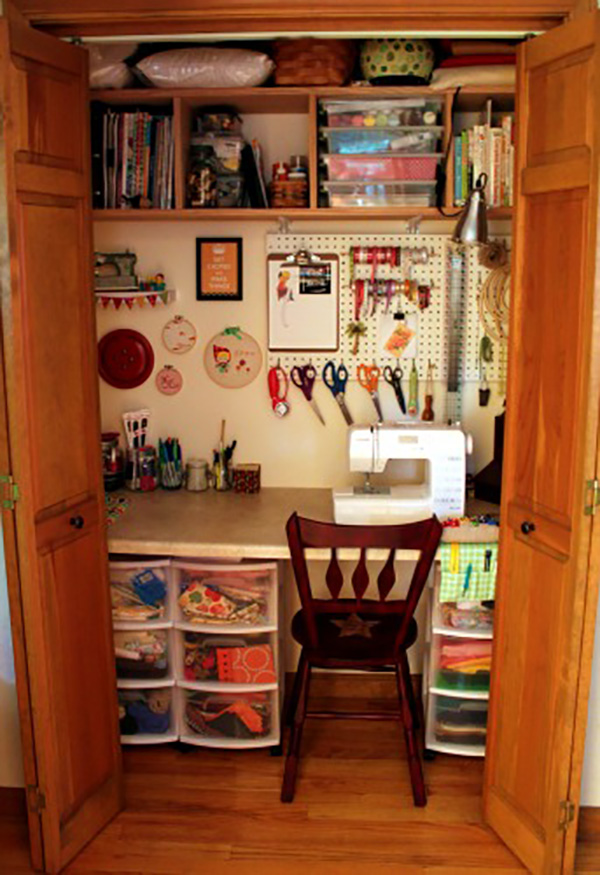 Craft closet by Gwenny Penny
---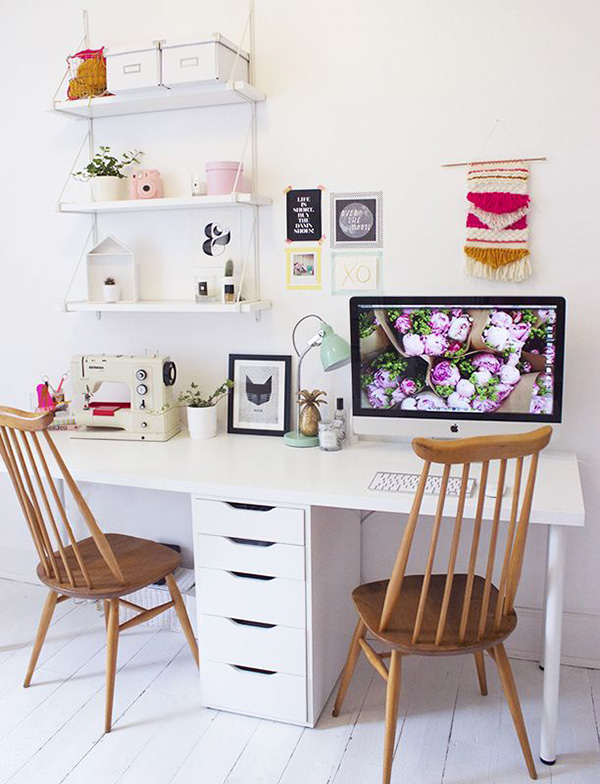 Shared workspace by Nouvelle // Great shared workspace idea!