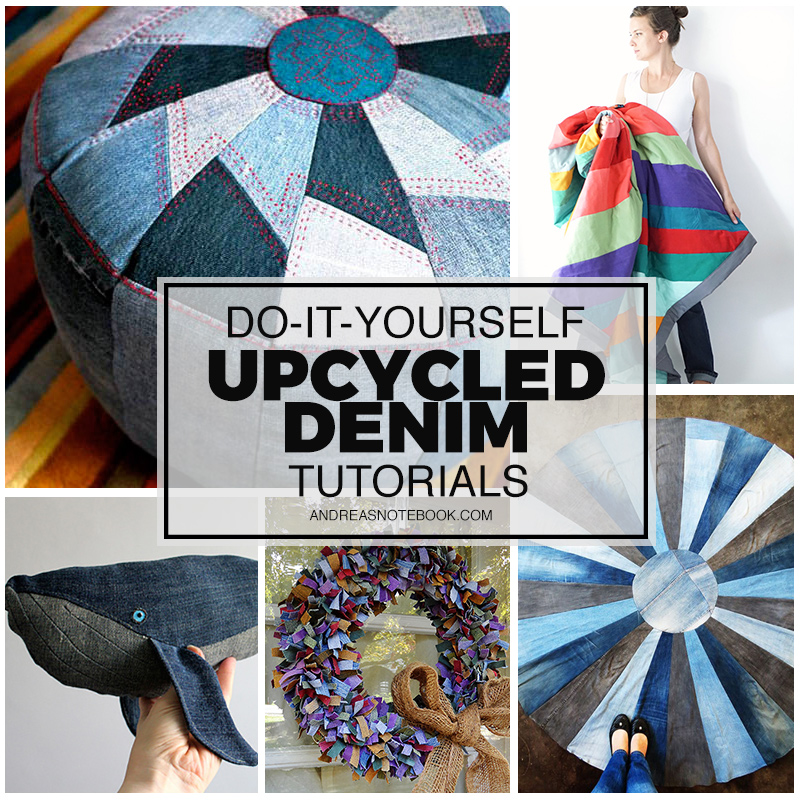 We love a good upcycle. Reusing clothes is definitely a favorite upcycle medium around here. Not only do I have stacks of old t-shirts but I also have stacks of old denim. While looking for great ways to reuse denim, I found these nice projects that leave "country" behind. They're great denim upcycle ideas that are both useful and nice looking!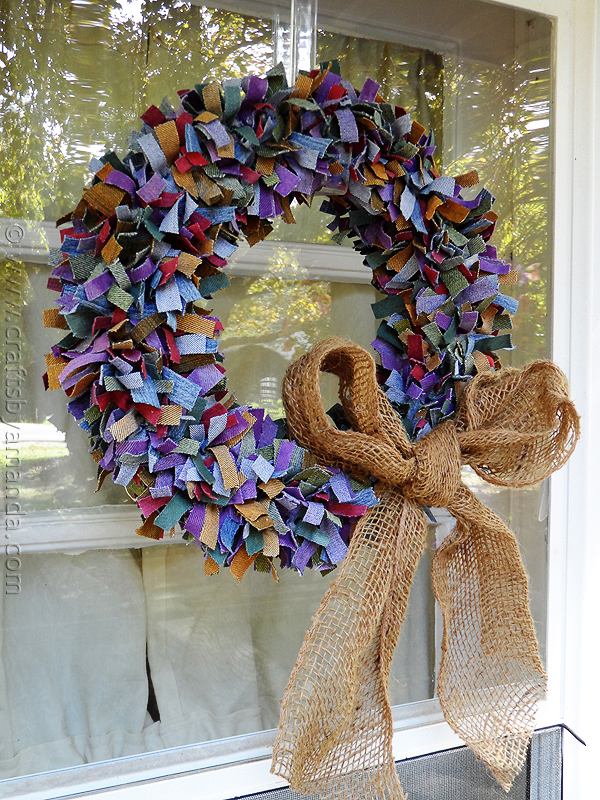 Upcycled Denim Wreath : Crafts by Amanda // What a fun wreath that will stand the test of time! This will last forever! Such a cheerful way to repurpose colorful denim!
---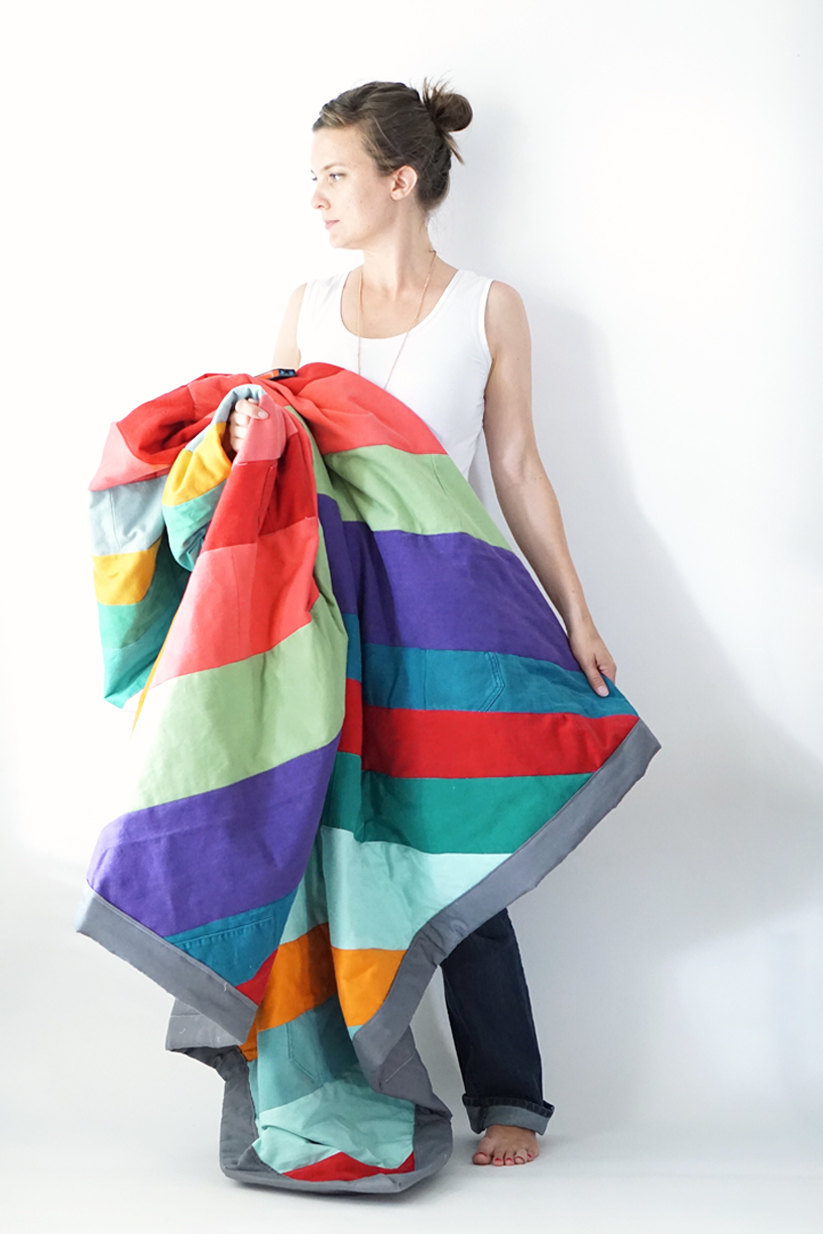 Beautiful Upcycled Denim Quilt : Andrea's Notebook // This gorgeous quilt is made from brightly colored denim. Don't cast off those jeans that are no longer in style! Make a quilt that will last forever! This would be perfect for outdoors too.
---

Round Denim Rug : Ohoh Blog // Turn your old jeans into a tough play rug! This is an easy project, even for beginners.
---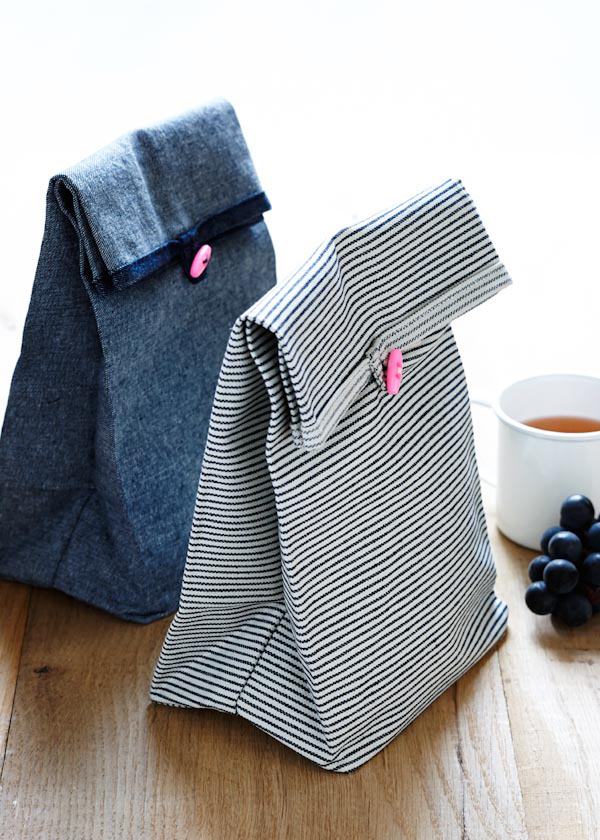 Denim Lunch Sack : Purl Bee // The Purl Bee always has such great ideas. Denim makes for a sturdy lunch sack that you can wash!
---
Pocket Change Gift : Eighteen25 // Once you've used all the legs of your jeans in other projects, save the pockets for these cute gift cards!
---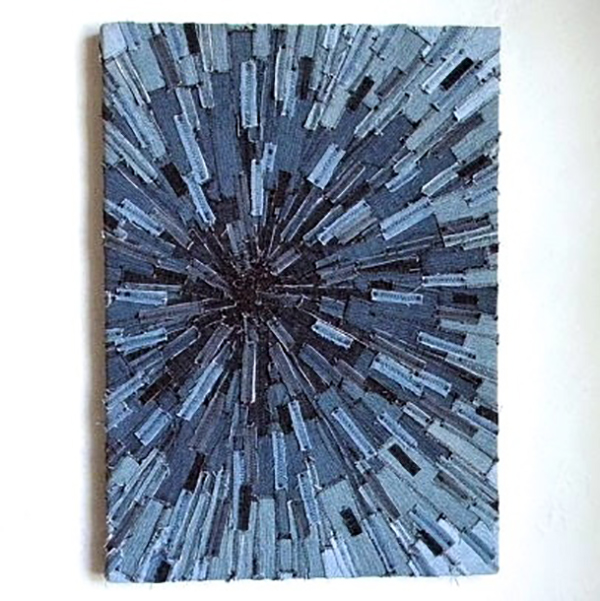 Upcycled Denim Art : Belrossa // Ooh! What a unique idea! Great mixed media wall art.
---
Denim Striped Tote : Christy Chase // Sew a nice and sturdy tote bag for carrying all your goodies to the beach! This would look great with colored denim as well.
---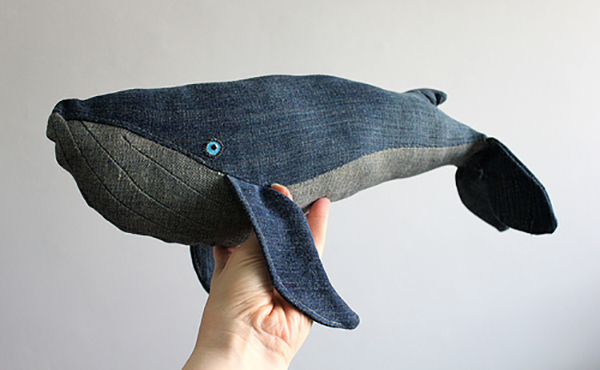 Denim Whale Toy : Valaan Villapaita // Turn their old jeans into a toy they can treasure!
---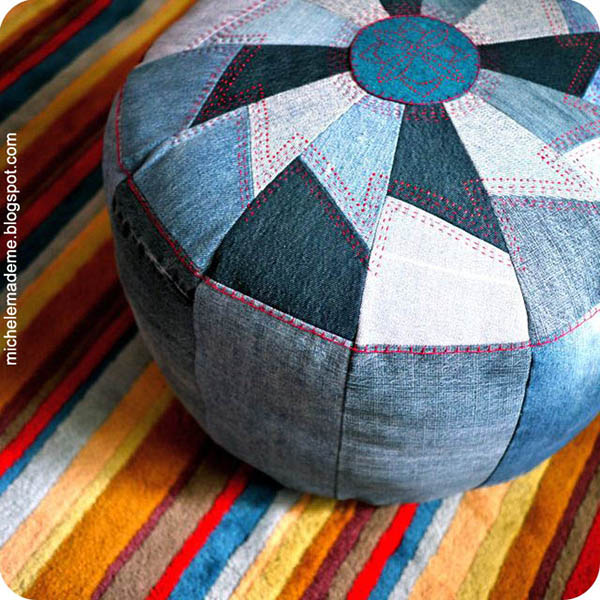 Denim Floor Pouf : Michelle Made Me // The stitching on this really makes such a bold statement! That applies for all these denim upcycles! Consider using a heavy topstitch with contrast thread!
---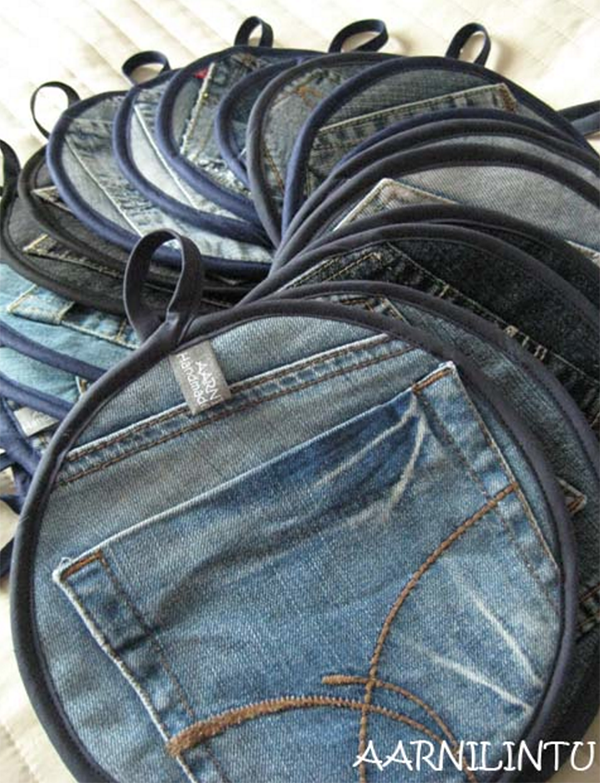 Upcycled Potholders : Aarnilintu // The pocket makes a handy place to put your hand! What a clever reuse of a pocket!