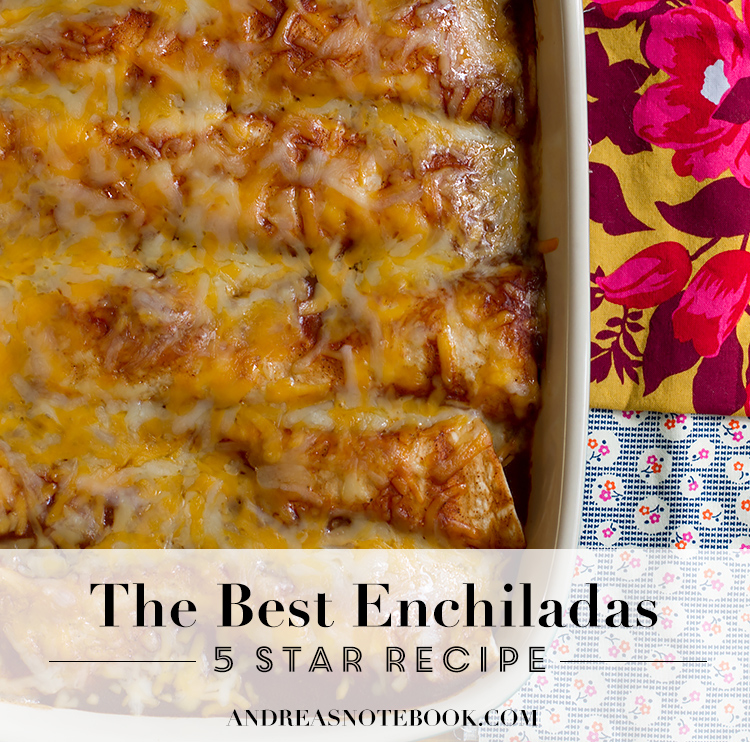 Enchiladas are one of my favorite foods. If I go to a Mexican restaurant I almost always order chicken enchiladas. Not because all the other food isn't totally fabulous. But because I'm a bit obsessed. Unfortunately, where we live now it's hard (impossible) to find great Mexican food. Moving from California to the Midwest has had it's drawbacks, gastronomically speaking. Fortunately I have the best enchilada recipe. And now you can too.
This sauce is really good and surprisingly easy to make. It will not disappoint. Looking for gluten free recipes? Follow the substitutions in the recipe.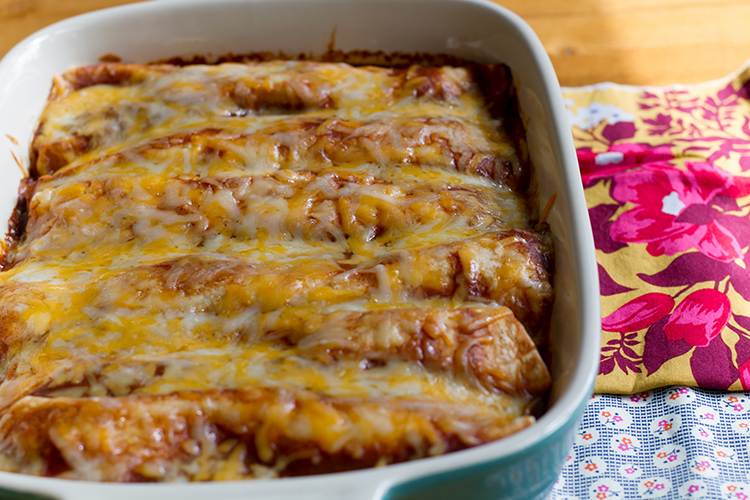 Ok, they don't look as pretty on a plate. But the taste makes up for what they lack in beauty.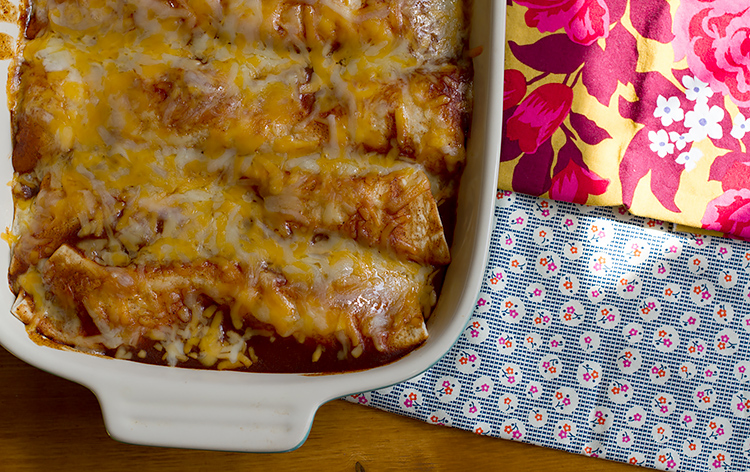 These are perfect to take to a new mom or a family that is sick. They aren't super spicy but just enough to have a lot of flavor. My kids love these!
TIPS:
Quadruple the recipe and freeze the extra sauce in portions for later use.
Throw 4 frozen chicken breasts and a cup of chicken stock into your crockpot in the morning for 8 hours on low. Then shred when you're ready to use the chicken for the enchiladas.
You can make the night before and refrigerate then cook when you need it!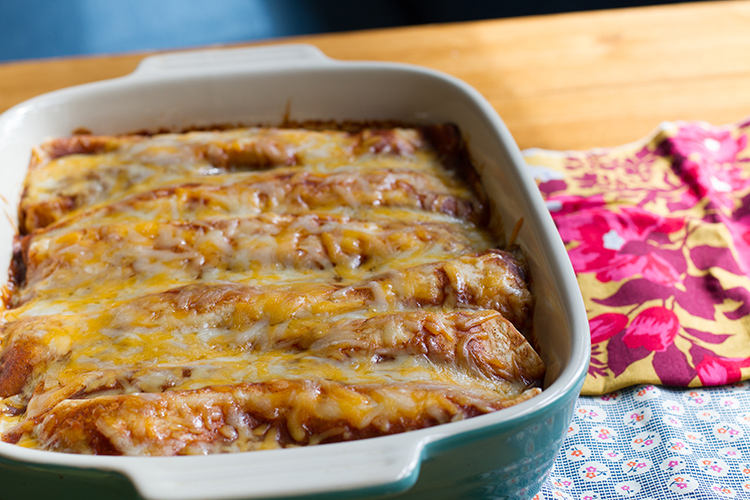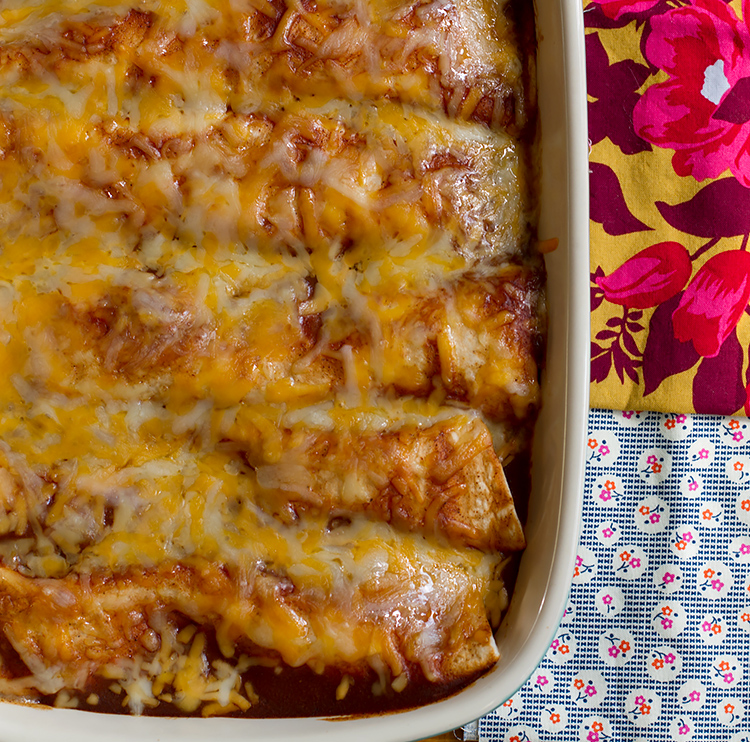 The Best Enchilada Recipe
These are my favorite homemade enchiladas! The whole family will love these!
Ingredients
2 Tbsp vegetable or corn oil
2 Tbsp all purpose flour (or gluten free flour)
2 Tbsp chili powder
1 tsp cumin
14 oz chicken broth
8 oz tomato sauce
1 tsp salt
¼ tsp garlic powder
2 cups of cooked, shredded chicken
¼ cup green onions, chopped
1 ½ cup shredded mexican cheese (or blend monterey jack and cheddar)
¼ cup sour cream
2 oz green chilies
¼ cup cilantro
6 flour tortillas (or 18 gluten free corn tortillas)
Instructions
Preheat oven to 350 degrees.
Heat oil in a large sauce pan. Stir in flour and chili powder. Cook for 1 minute.
Add the cumin, chicken broth, tomato sauce, salt and garlic powder. Bring to a boil and gently simmer for 10 minutes. Stirring as needed.
Prepare the filling. Mix chicken, green onions, 1 cup of cheese, sour cream, chiles and cilantro in a bowl. Add ½ cup of prepared enchilada sauce.
Spray your 9x13 pan with cooking spray. Spread a little enchilada sauce in the bottom of your dish. Divide chicken and fill tortillas, rolling and placing seam side down in pan. Pour sauce over enchiladas, ensuring all the tortillas are covered. Cover with remaining cheese.
Bake 15-20 minutes until cheese is bubbling.

NOTE: To use corn tortillas, heat a skillet and add about ½ cup of oil. Fry each tortilla about 10 seconds on each side. Drain on a paper towel. Then fill as directed.
https://andreasnotebook.com/the-best-enchilada-recipe/