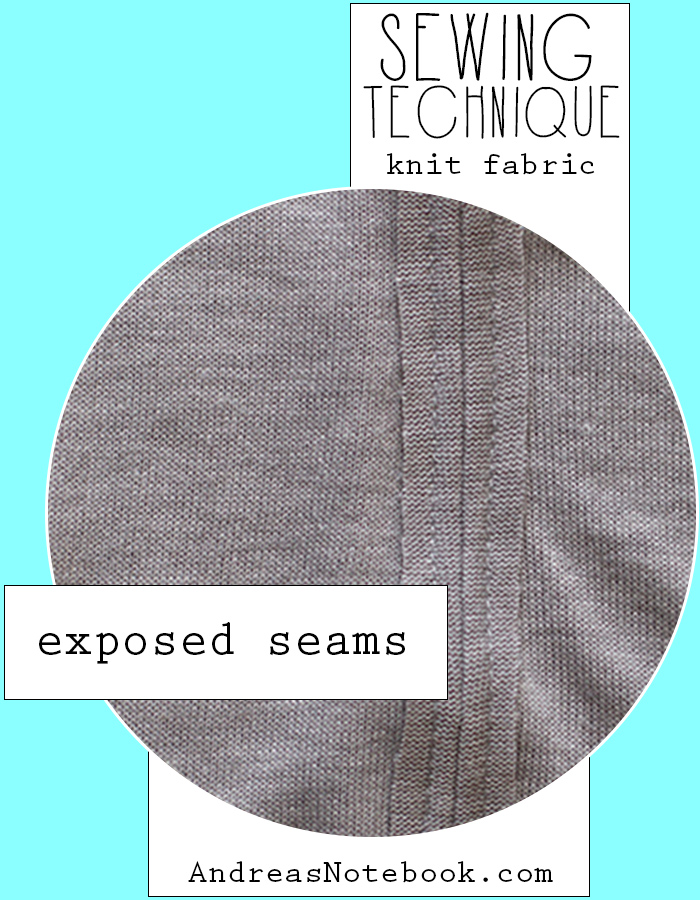 Sewing a seam so there are raw edges on the outside of your tee (or knit pants) is so easy and adds an element of style that is great for certain types of garments. I've seen more exposed seams in stores and I really enjoy the look! I made another pair of Go To Knit pants and made exposed seams on the outside leg seam. I love the look! It is easy to sew exposed seams, as you'll see below.
Instructions:
(optional) Serge edges.
Lay knit fabric wrong sides together.
Sew seam.
Press seam allowance open.
Stitch equally on each side of the seam.
Some exposed seams I love…
sew country chick / sewing mama raeanna / sew a straight line