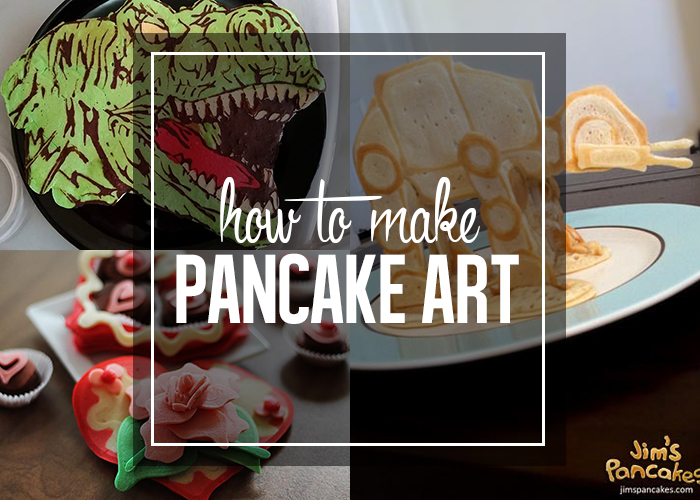 Some parents pour a bowl of cereal for their kids for breakfast and some accept it as a challenge to make it an art exhibit. My grandmother used to make us "animal hotcakes" when we spent the night. They were usually blobs somewhat resembling an animal and we always got excited to guess what they were. Really fun memories. The children of these people are creating some pretty amazing memories of breakfast as well!
source
Pancake Art Supplies:
Pancake batter
food coloring (optional)
Squeeze bottles for batter (one for each color)
Instructions: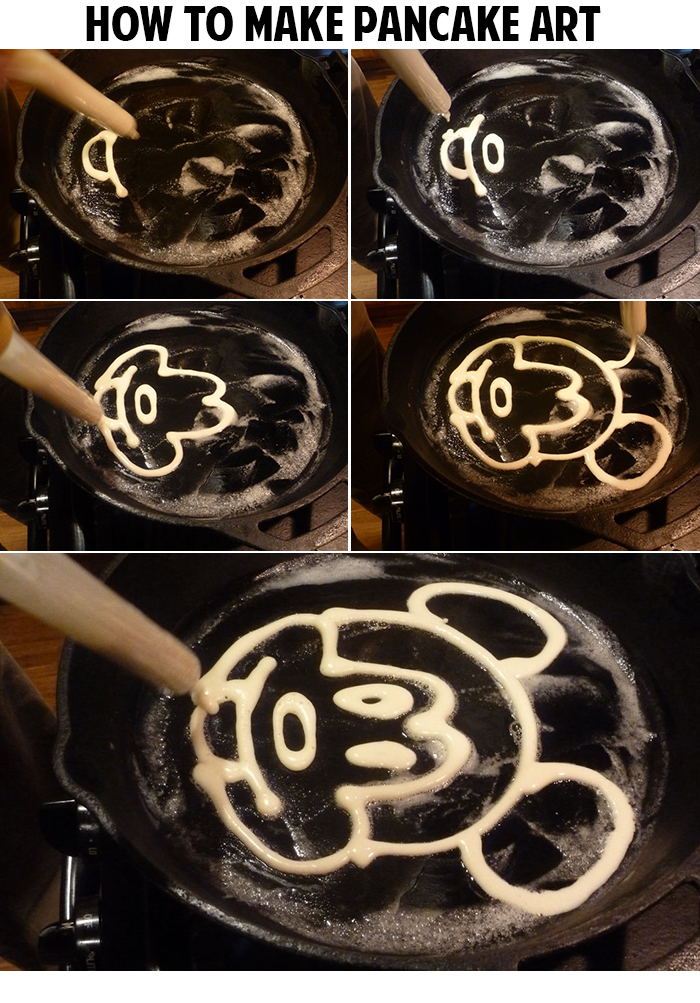 source
How to make 3D pancake art:
[iframe width="640″ height="360″ src="//www.youtube.com/embed/wcDvwN0huxY" frameborder="0″ allowfullscreen]
The possibilities are endless! Jim made a whole blog out of his pancake art projects. Check out his Star Wars pancakes!
source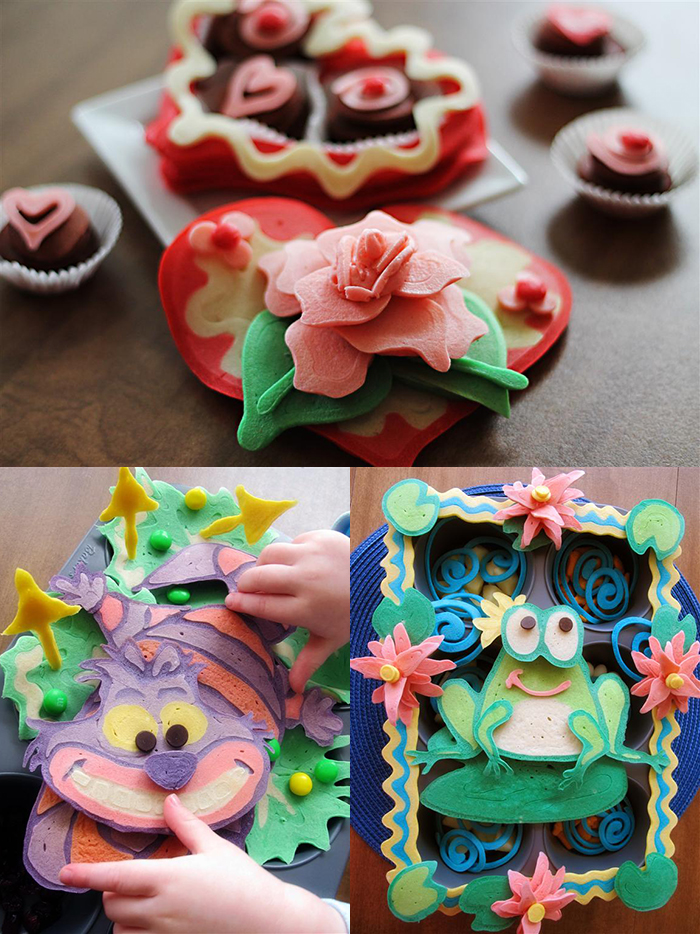 source
Go grab your griddle and start cooking!