This post brought to you by Universal Pictures. The content and opinions expressed below are that of Andrea's Notebook.
Do your kids love dinosaurs? Do they love playing with legos? They'll love what's coming next from Jurassic World and LEGO®! And we've made our own LEGO® dino terrarium to celebrate!
Lego and Jurassic World teams up to bring you an exciting new web series in Lego Jurassic World: The Indominus Escape: five animated shorts your kids are sure to love. In LEGO® Jurassic World: The Indominus Escape, two of the most beloved brands of all time come together like never before. Your kids can can take a break from their legos and dinosaur figures for a few minutes to step into an adventure 100 million years in the making and enjoy the excitement of Jurassic World paired with the family fun of LEGO®
Get some popcorn and gather around for the world premiere today (October 3, 2016). Five new episodes will be released daily between October 3 through October 7. (We got a sneak peek at the first episode and it's awesome!) Get in the mood for this epic series by creating an awesome LEGO® and Jurassic World themed terrarium!
Want to see what it's all about? Click here to watch the trailer!
After making our little terrarium, we watched the first episode and the kids loved it! It's only 6 minutes, so they won't be sitting in front of the screen for a long time. Helicopters, crashes, dinosaurs, what's not to love? They laughed at the funny banter between Owen and Simon. The episode ends with Simon going into an ambulance yelling, "Fix it Claire, save the park!" And now the kids want to watch the next episode!
Click here to watch the complete episode!
[iframe width="750″ height="422″ src="https://www.youtube.com/embed/C7vvavfxBKk?rel=0&showinfo=0″ frameborder="0″ allowfullscreen]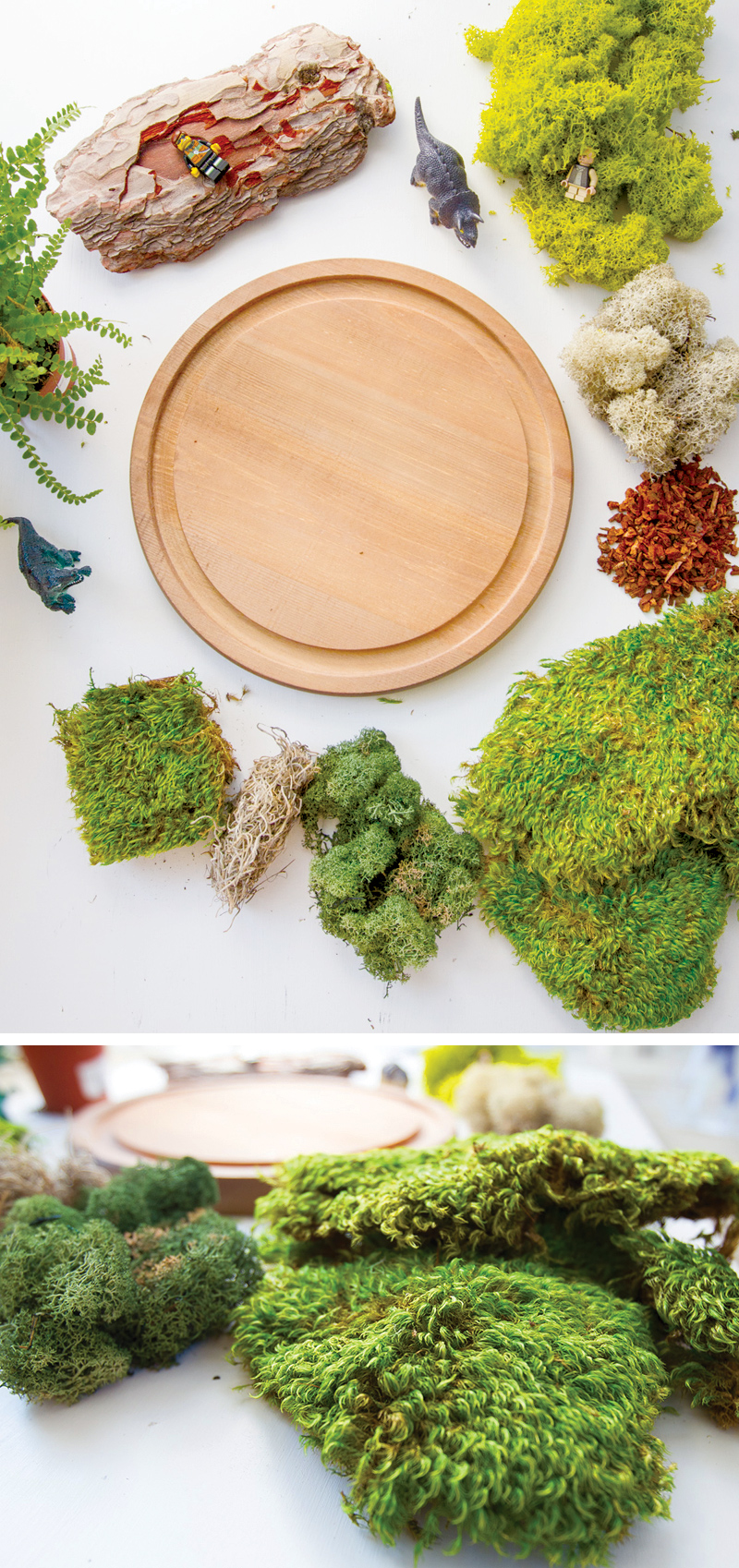 Grab your supplies:
a terrarium or even a box
a mix of moss, stones, bark and plants
LEGO® characters
small dinosaurs
Assemble your terrarium: Your imagination is the limit! Just assemble any way you would like! Kids will have lots of great ideas. I find that kids usually know best when it comes to these things.

Catch all the episodes at JurassicWorld.com!