It's time for another round of Cricut Design Space™ Star! This month's theme is Wedding/Celebration and my team chose the subtheme of A Floral Affair. So I made floral pinwheels! These were so easy to make and can be made into garland, invitation decorations, cake toppers and more!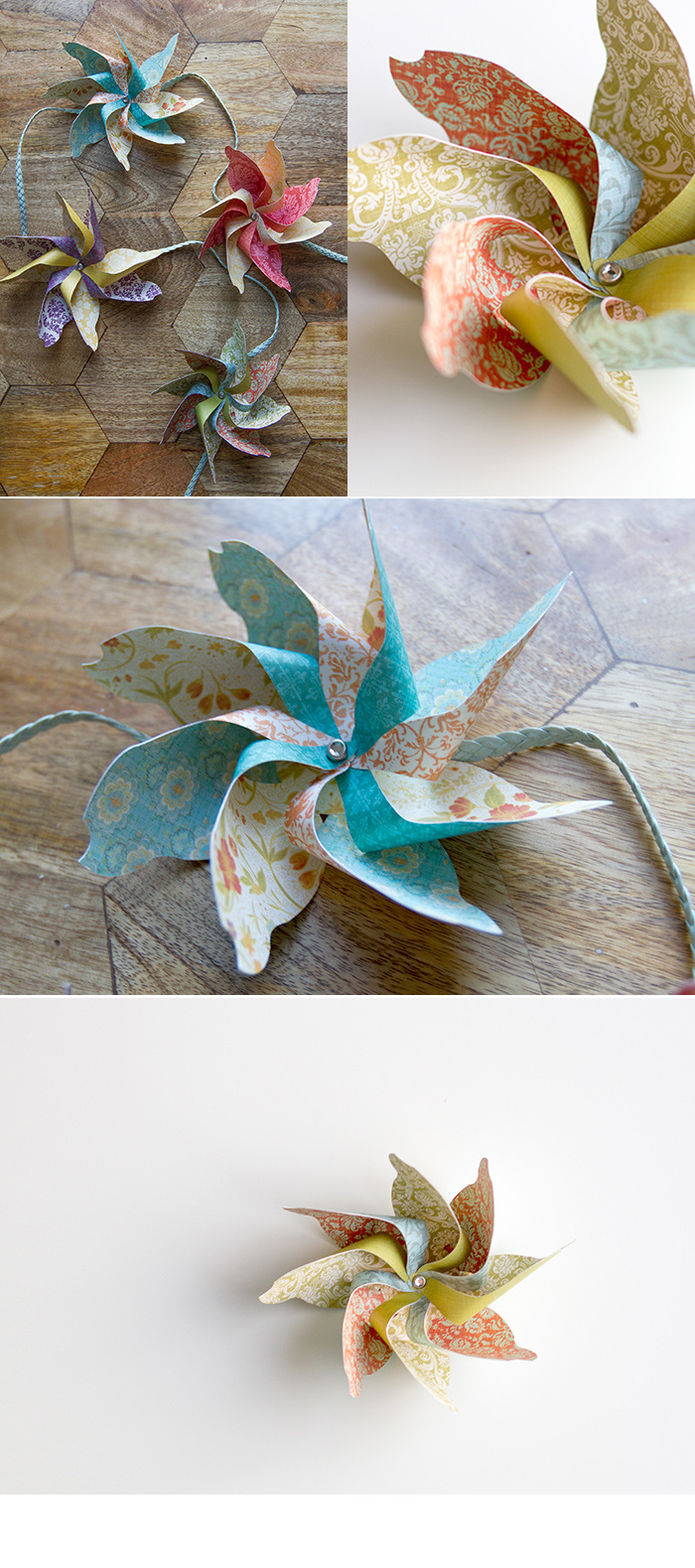 Disclaimer: Some links in this post may be affiliate links. This means if you buy something through that link I will receive a commission.
Ready to make some quick, easy floral pinwheels? These are so fun to make you'll have a hard time stopping!
Supplies:
Instructions:
Cut pinwheels (by hand or with the Cricut Explore™.
Layer 2 pinwheels. Slide brad through middle.
One at a time, turn ends up and slide through brad. Then hold pinwheel still while removing brad and putting it through the front, closing at the back of the pinwheel.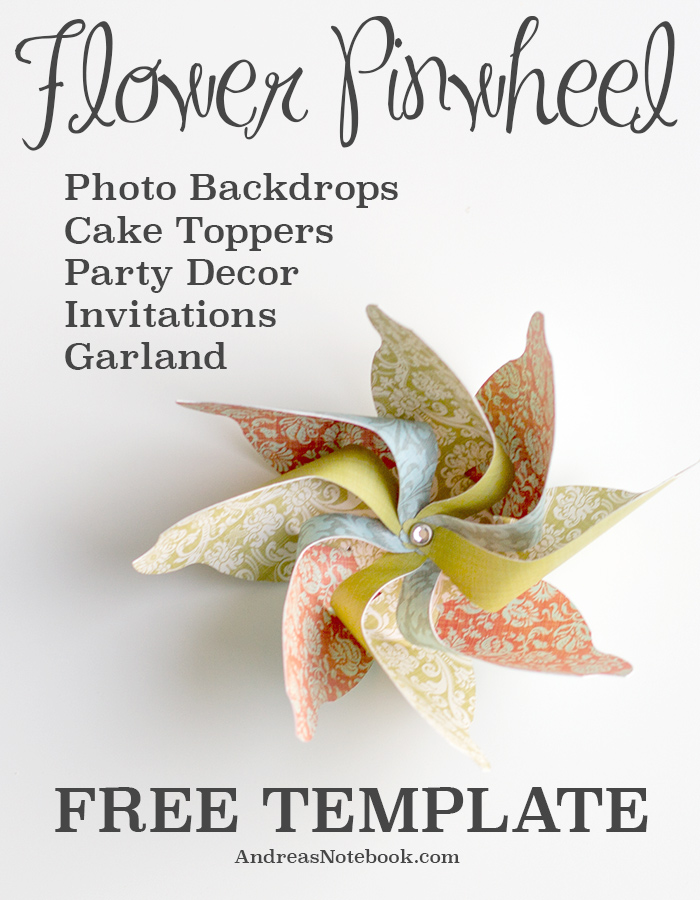 Need more ideas for your Cricut Explore?
[categorythumbnaillist 1340]
Looking for great flower crafts? Check out all these wonderful projects!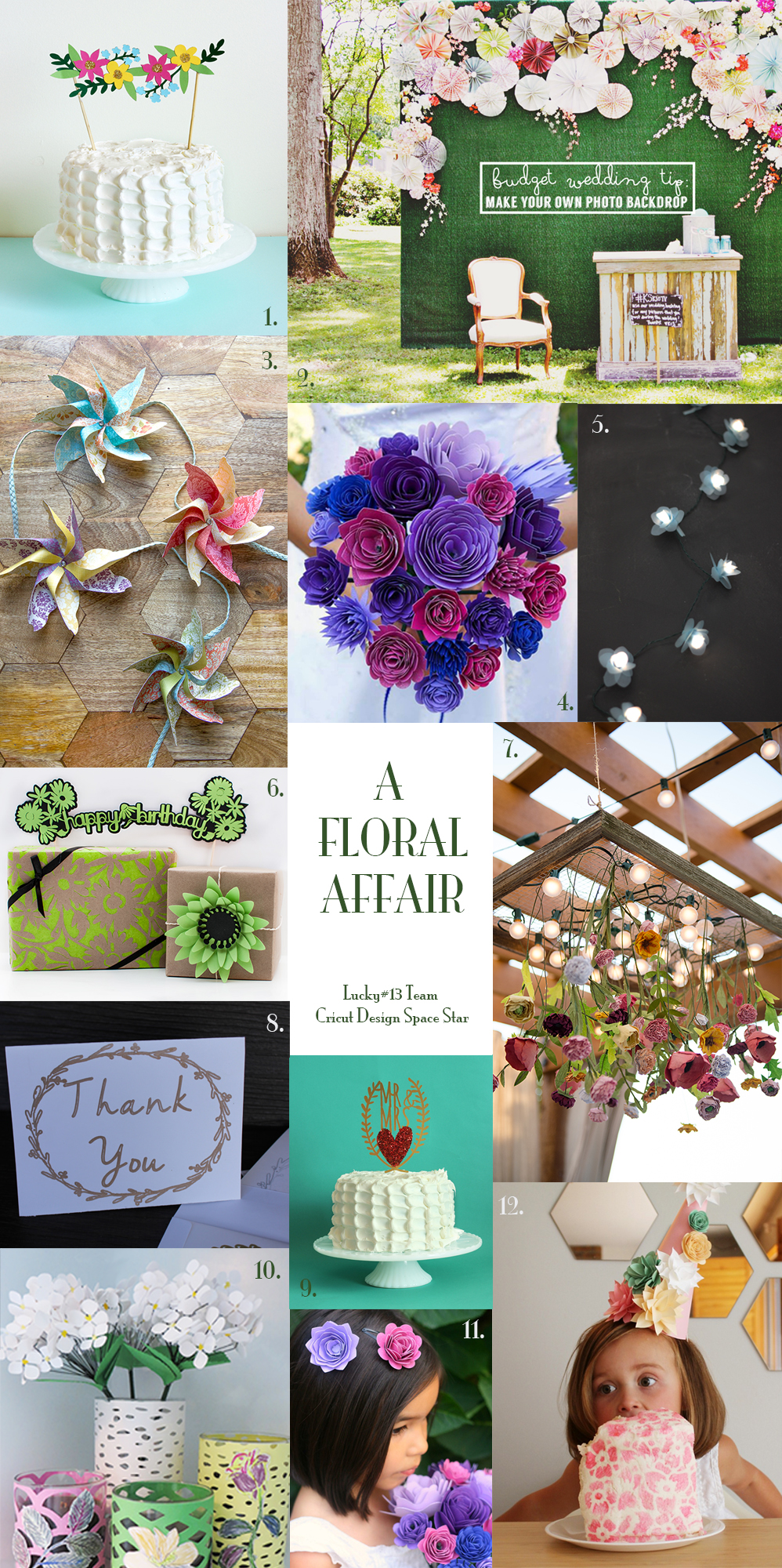 The Sweet Escape's Floral Cake Topper
East Coast Creative's Photo Backdrop
Andrea's Notebook Floral Pinwheel
Sew Creative's Paper Bridal Bouquet
Pars Caeli's Flower Lights
Petit a Petit and Family's Birthday Kit
Suburban Bitches' Floral Chandelier
Pretty Providence's Simple Elegant Thank You Cards
The Sweet Escape's Wedding Cake Topper
That Girl Katie's Floral Vases
Sew Creative's Flower Girl Barrettes
Simply Sadie Jane's Flower Stamped Cake and Flower Party Hats
Enter to win a chance to design your own project line!
Cricut has just announced the second phase of the Cricut – I Made It! contest and this time they're awarding one winner their own Make it Now™ project line to be sold in Cricut Design Space™!
To help create your line, Cricut will fly you to their headquarters in Salt Lake City to work side-by-side with their design team. Then you and a guest will enjoy an all-expense paid stay at the Grand America Hotel – a luxury resort in Salt Lake City, home to the best skiing in the world.
The winner will be featured on Cricut.com and every time a Cricut user purchases your project, you'll earn money.Cricut will even help with your publicity.
To enter the Cricut – I Made It! contest, all you need is a photo of an original project. You can upload up to five photos (which can be five individual projects or multiple photos of one project).
You have until September 30th to enter. What are you waiting for? It's time you Made It big! Head to cricut.comto enter today.