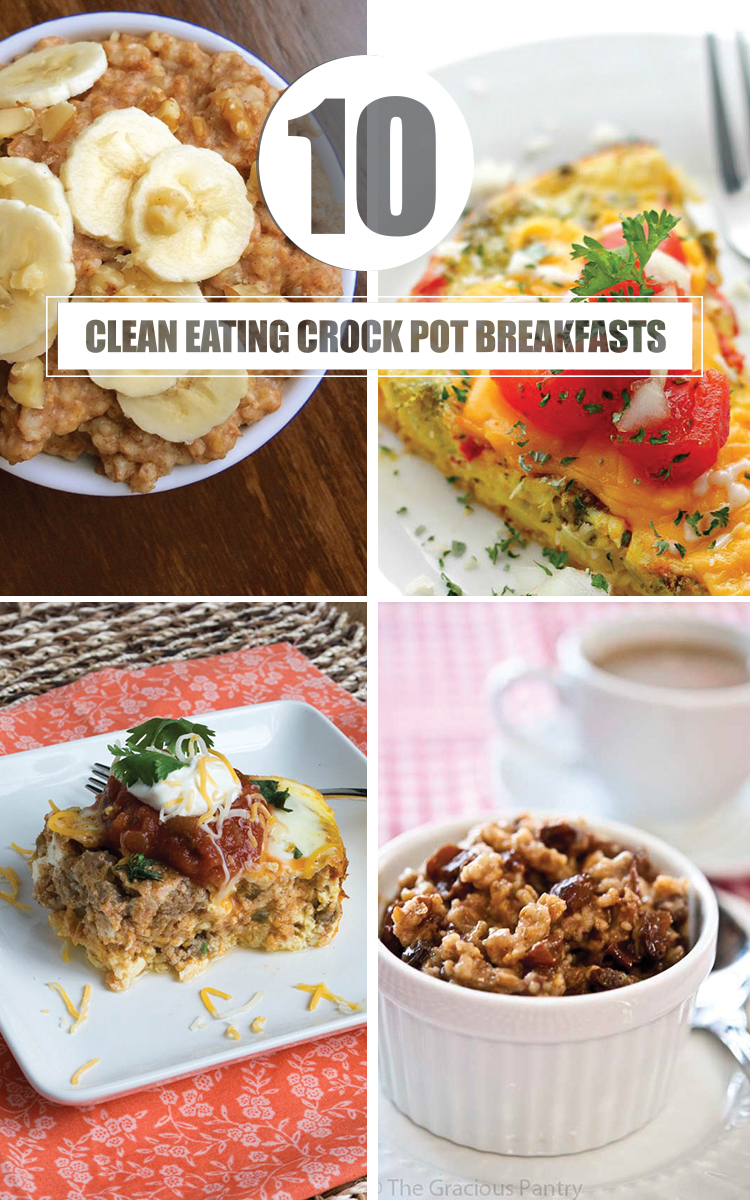 Breakfast is the most important meal of the day, right? Start your day off energized by fixing your breakfast the night before! These breakfast clean eating crock pot recipes are perfect for clean eaters who don't have a lot of time in the morning.
Want to learn more about clean eating? Read 5 ways to get started with a clean eating lifestyle.
These recipes are all links to different websites. As always, please buy organic and chemical free, non processed foods for your clean recipes.
Steel Cut Oats with Dried Fruit
Veggie Omelet
Banana Steel Cut Oats (dairy free)
You might also like these 10 delicious CLEAN breakfast recipes.
Recipes are organized by type of meal:
Click the crock pot below to see the recipes from that category!