Need a delicious dessert that doesn't take all day to make? Start with the boxed cake mix of your choice and try one of these amazing desserts. Cake mix isn't just for cake anymore! These desserts made with cake mix look so delicious! So if you aren't eating clean then you'll want to save these! Just click the link below the recipe you love!
1. Doughnuts. Donuts?
Make doughnuts with cake mix? Absolutely! Just alter the added ingredients a tiny bit and pour these into a Mini Donut Pan and you'll have some really delicious and simple dessert!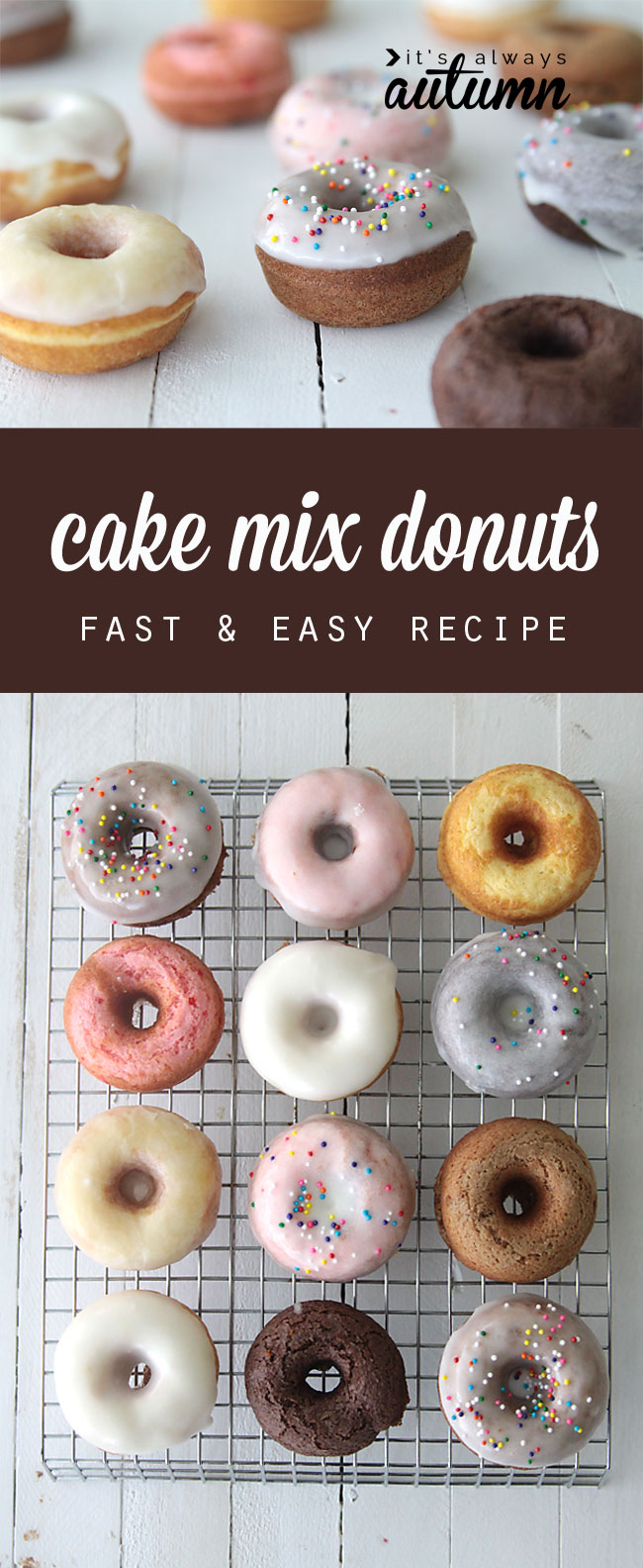 Get the recipe and instructions for these doughnuts at It's Always Autumn.
2. Earthquake cake.
This cake is made from a regular boxed cake mix and swirled with coconut, cream cheese, powdered sugar and more goodies. It looks amazing.
Recipe on The First Year Blog.
3. Cake mix cookies.
Add a little extra to cake mix and turn the mix into some really simple and delicious cookies. These are quick and easy and there are so many variations!
Recipe from Ella Claire.
4. White and dark chocolate cream cheese cake bars.
That pretty much says it all. Must. Try.
Recipe by Avery Cooks.
More amazing desserts you'll love:
[categorythumbnaillist 1413]