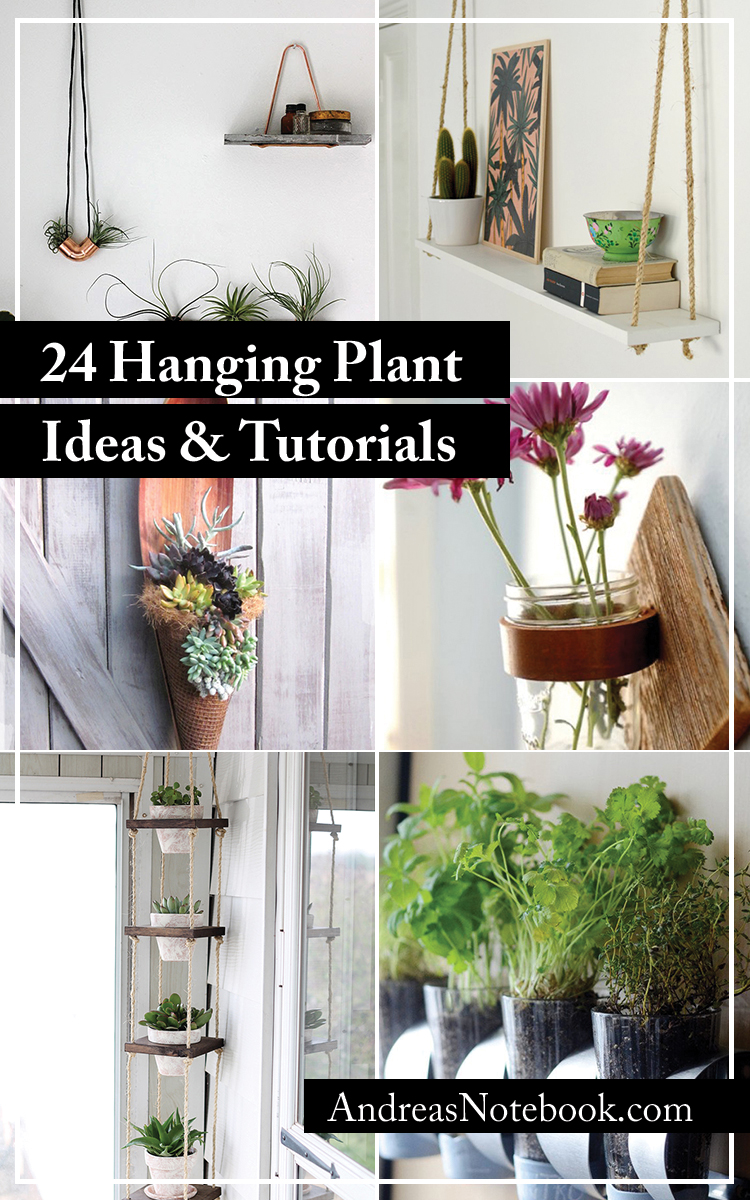 Plants add instant style and personality to a home. From succulents to cut flowers. Potted plants to herb gardens. Rustic to modern. There is truly something for everyone!
My favorite DIY projects involve recycling products for a new purpose, and you will certainly discover that in this roundup! Tires, wine racks, fish bowls, PVC pipes, and shoe racks will spur your creativity. Happy making!
---
1. Palm Tree Scoop with Succulents
This beautiful piece is a wall pocket sconce made of a palm tree scoop and succulents. Find the how-to here.
---
2. Cloth Plant Holder
Cloth flower holders held together with a simple safety pin.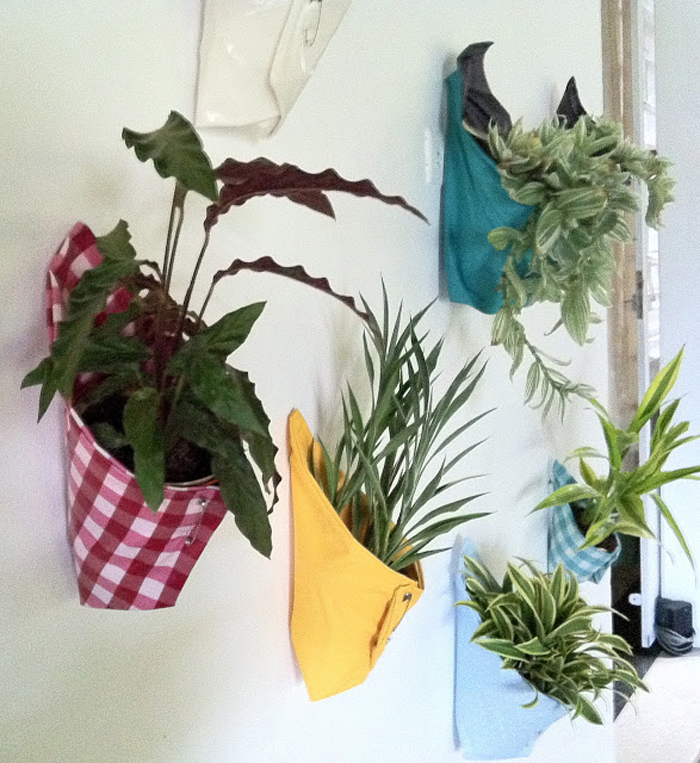 ---
3. DIY Macrame Hanging Plant
A tutorial for for a beaded plant hanger. A fun retro-inspired macrame project!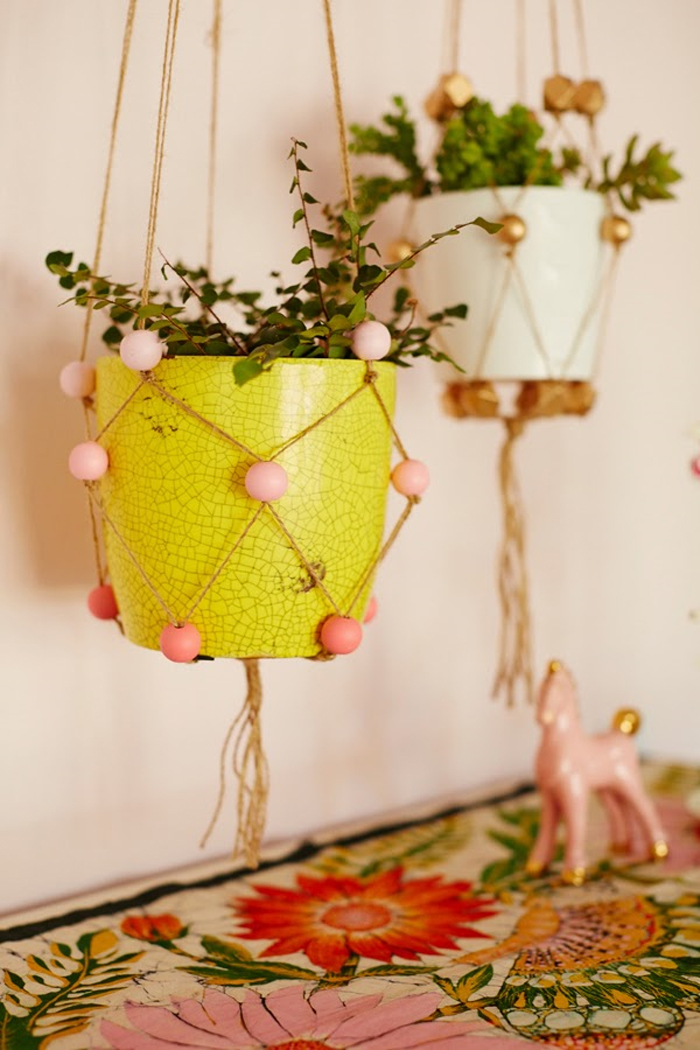 ---
4. Fishbowl Hanging Planter
Clean and modern hanging planters made with plastic fish bowls!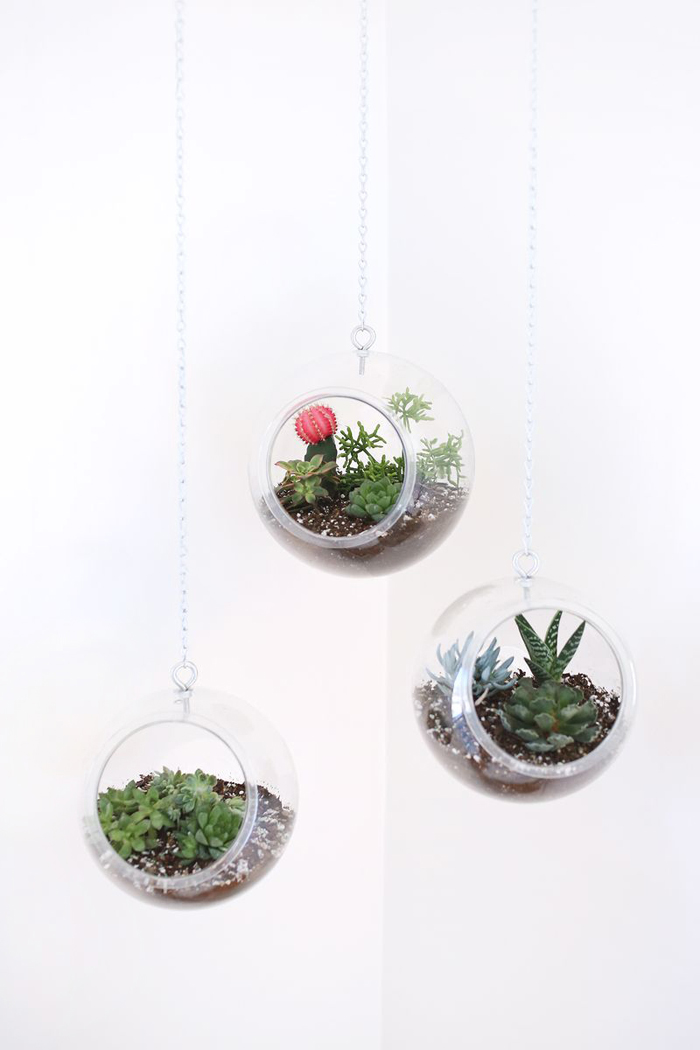 ---
5. Floating Window Planter
Cheerful windowsill herb garden made with a PVC pipe.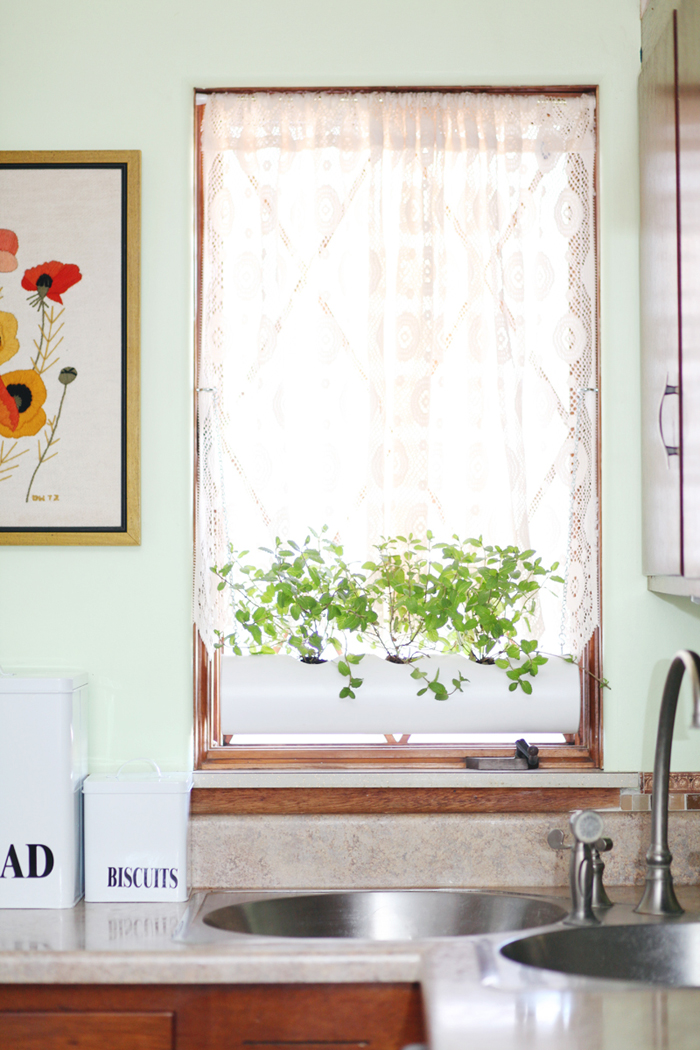 ---
6. Embroidery Hoop Air Plants
Suspended air plants hung with embroidery hoops.
---
7. Whimsical Hanging Planters
These Ikea planters are delicate and whimsical and would be perfect near a window.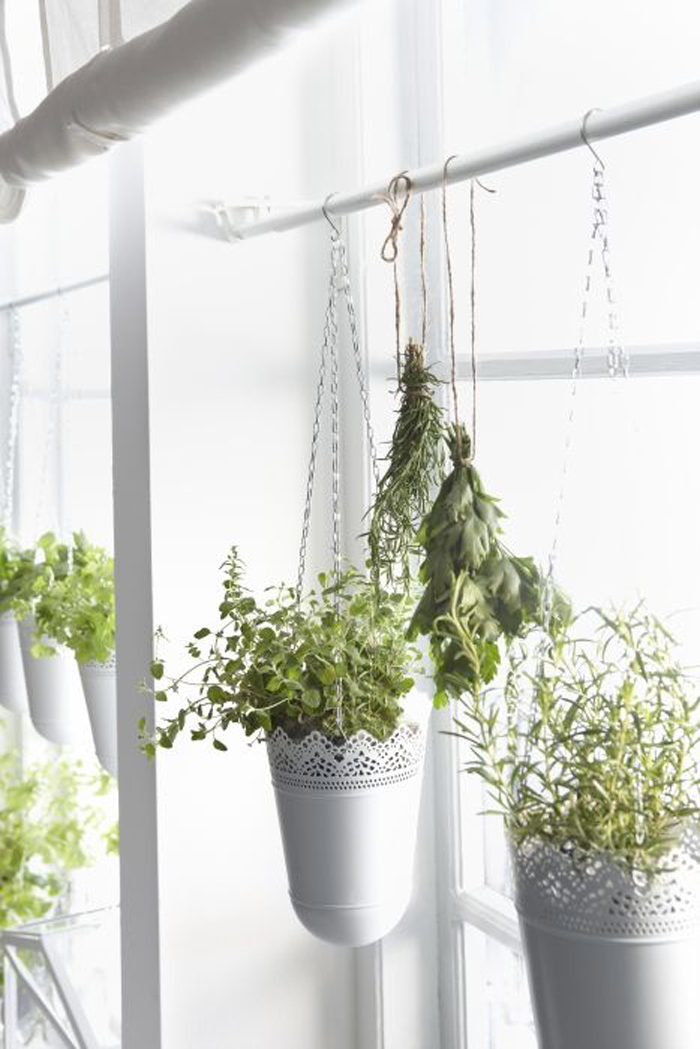 ---
8. A Cactus Rope Planter
How to make a hanging planter with rope and a bit of ribbon.
---
9. Copper Air Plant Holders
A tutorial for industrial copper air plant holders. Minimal and unexpected!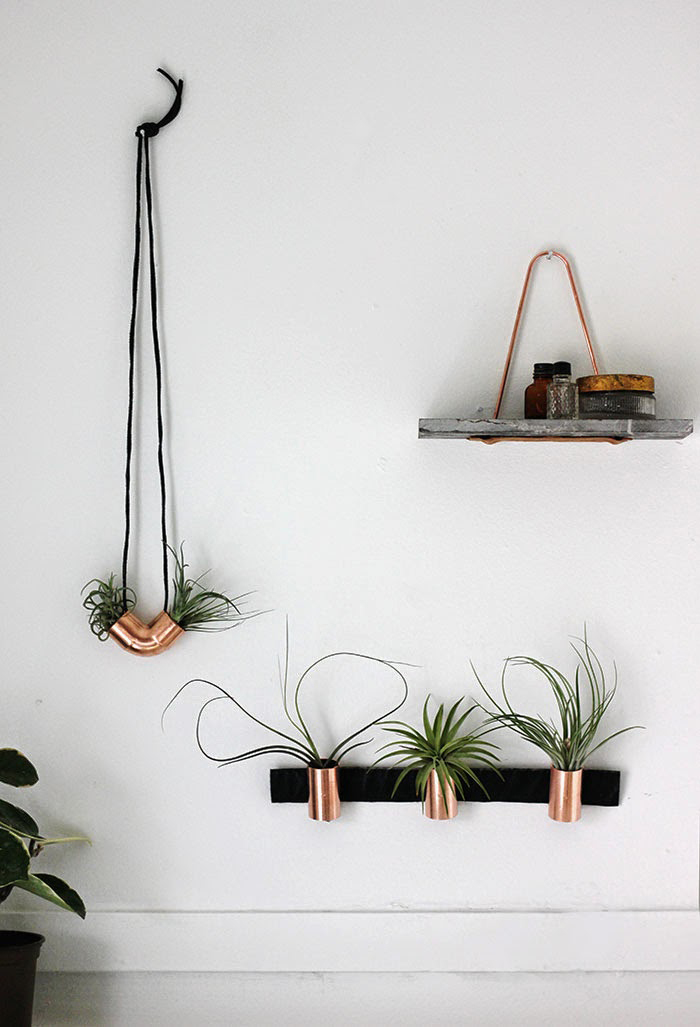 ---
10.Coat Hook Herb Garden
Inspiring traditional coat hooks hang a herb garden.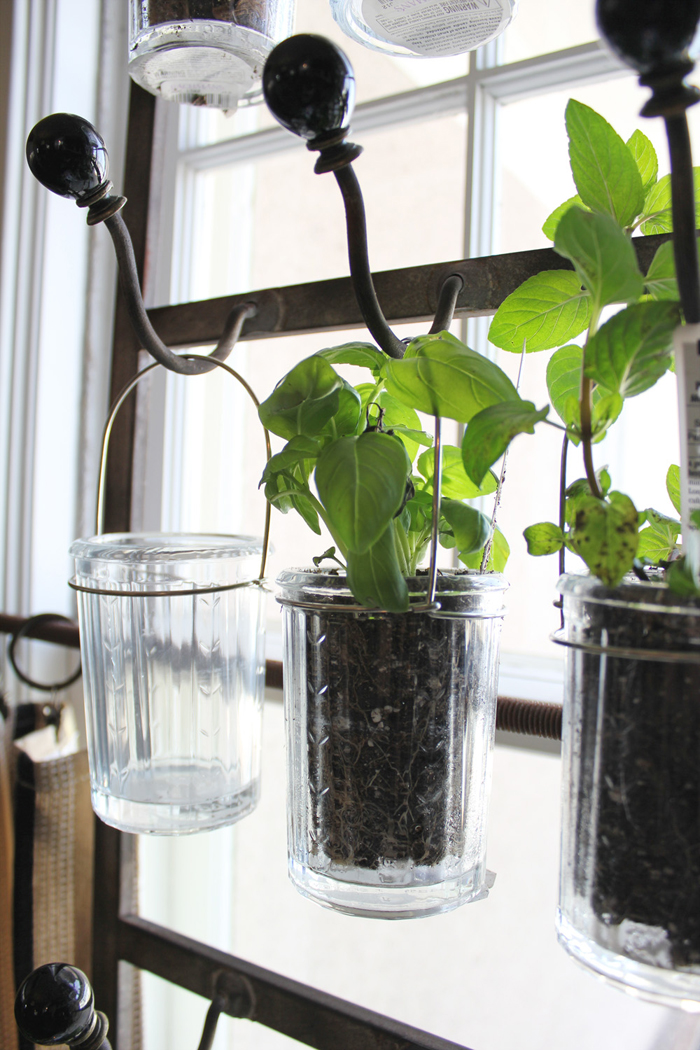 ---
11. Mason Jar Herb Garden
Simple blue mason jars with a bit of wire and hooks. Perfect!
---
12. Upcycled Tire Planter
I love this upcycled wall tire planter!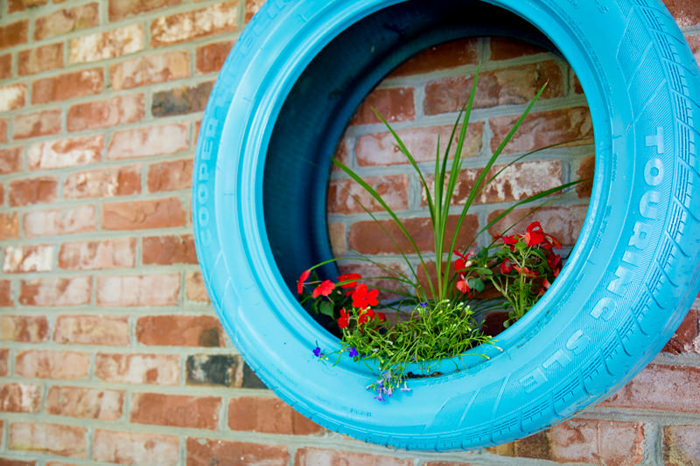 ---
13.Suspended Plants for the Kitchen
A simple copper rod and suspended plants.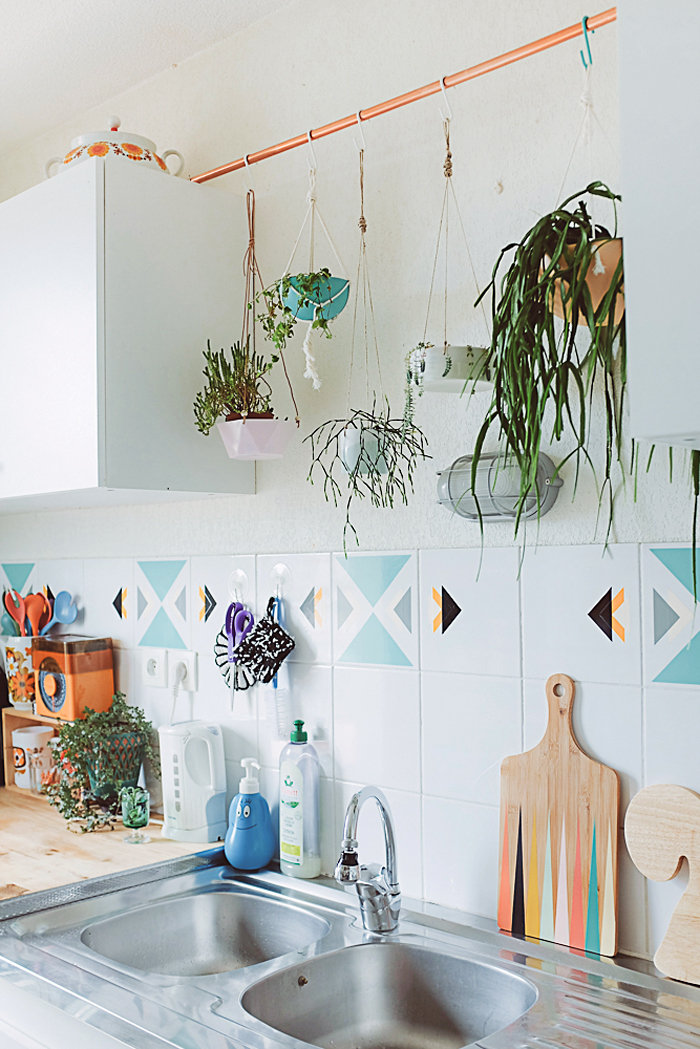 ---
14.Rustic Flower Wall Sconce
This rustic mason jar sconce showcases fresh flowers.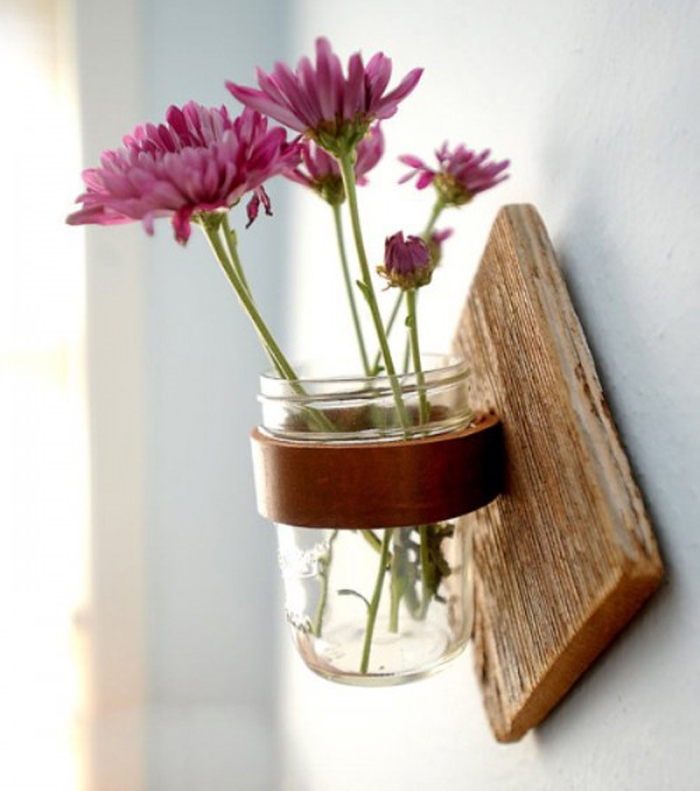 ---
15. An Outdoor Garden with Hanging Buckets
A tutorial for stained lattice with galvanized planters.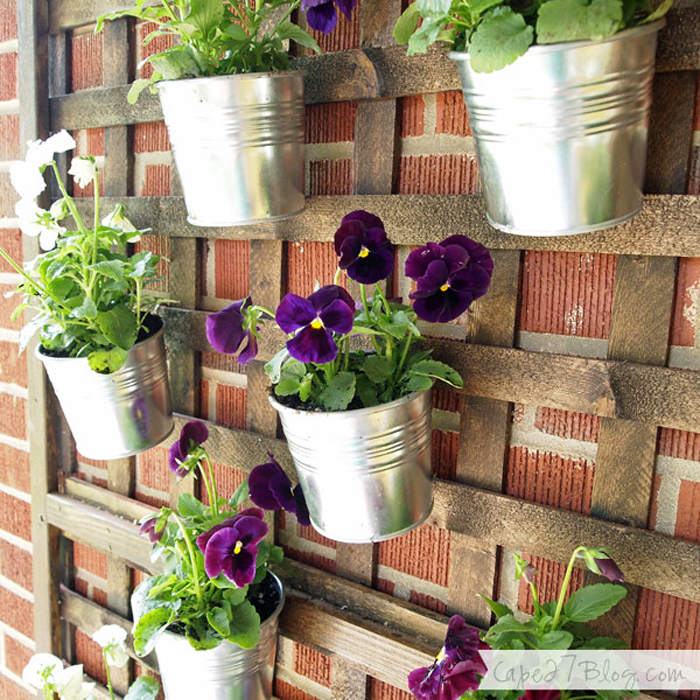 ---
16. A Sunny Wood Shelf Display
Inspired by a simple wood shelf.
---
17. A Shelf for Displaying Cactus
Speaking of shelves, how to make a rope shelf.
---
18. Dreamy Ocean-Toned Wall Planters
These glazed ocean-toned wall planters are stunning.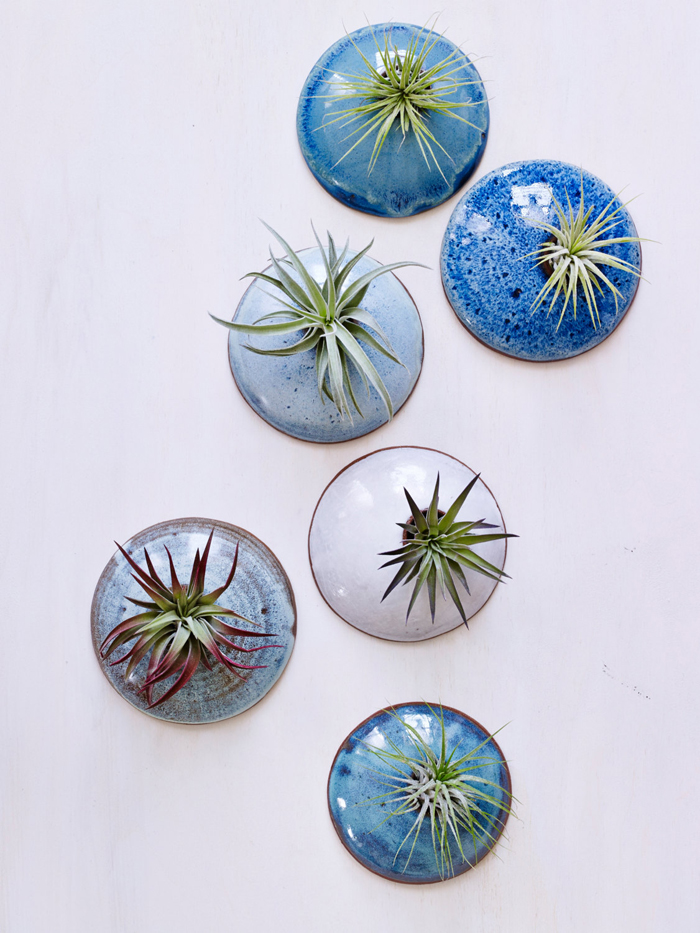 ---
19. Shoe Rack Garden
Create a vertical vegetable garden using a shoe rack!
---
20. DIY Staghorn Fern Display
How to mount a staghorn fern.
---
21. Tiered Terracotta Pots
Terracotta pots, scrap wood, and a metal ring. Get the tutorial here!
---
22.Outdoor Succulent Crates
An innovative way to repurpose crates with succulents.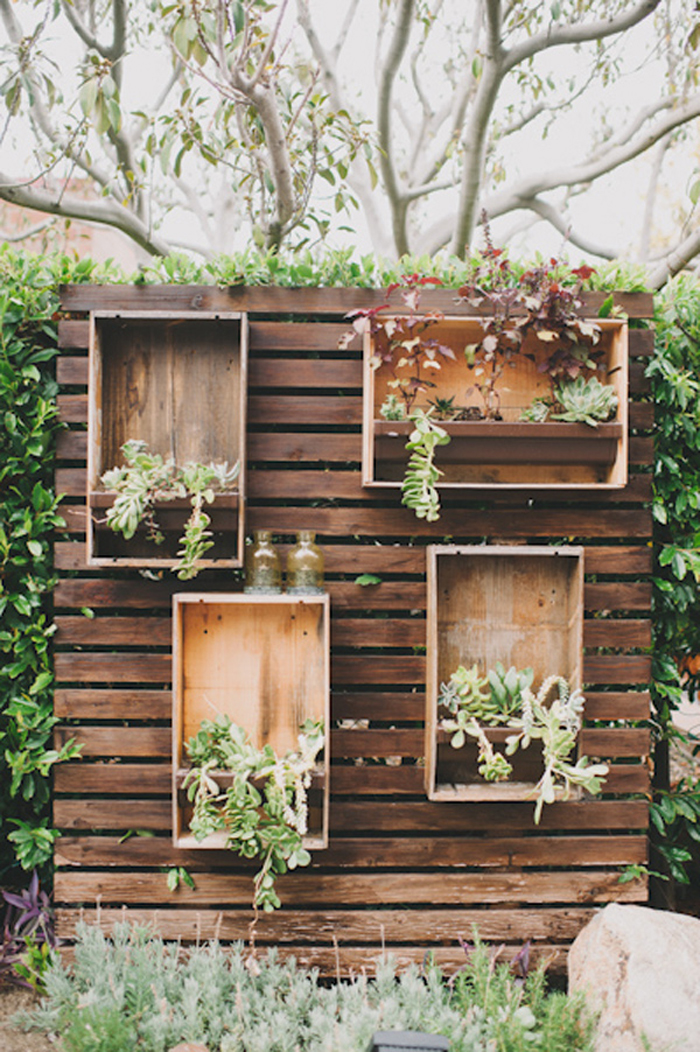 ---
23. Whitewashed Plant Hanger
A peaceful whitewashed plant hanger, perfect for a cottage home.
---
24. Wine holder Herb Garden
Ikea hack! Wine holder turned herb garden.