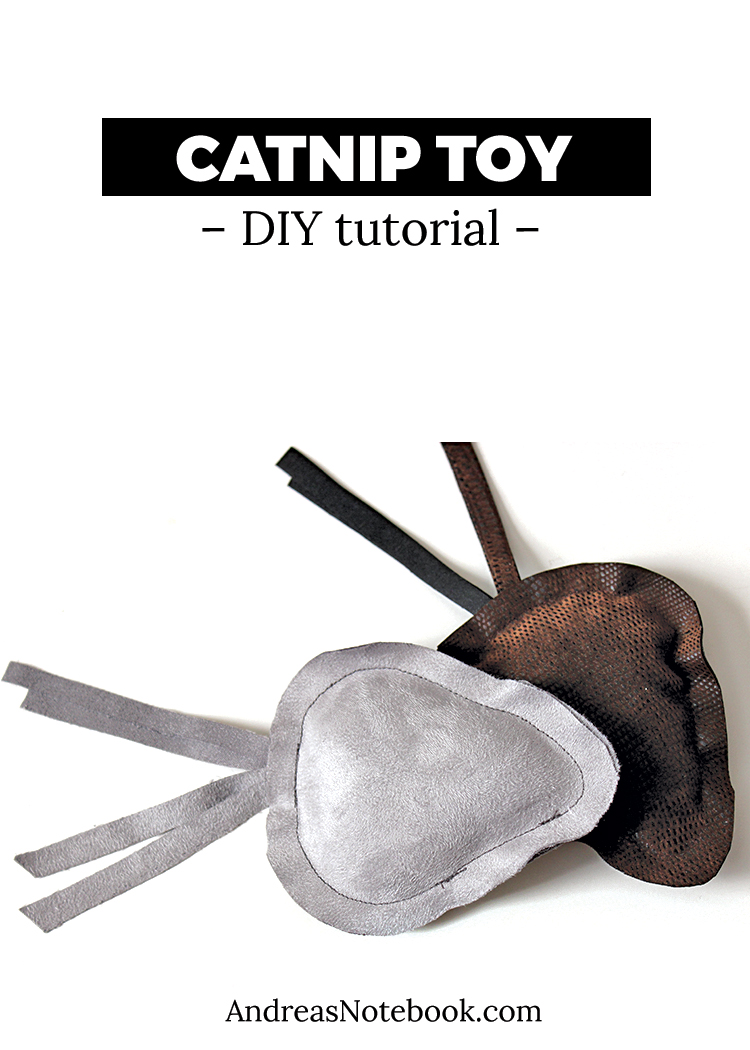 Want to make your indoor cat happy today? Then sew up one, or two, or three of these super simple cat toys in less than 5 minutes using this Purr-fect Cat Toy Tutorial!
Indoor cats and kittens need active playtime not only for physical exercise but also to stimulate their minds. Playing with a mouse-like toy that they can bat around, chase, or pounce on can satisfy a cat's instinctual drive to hunt. Fill the toy with a little catnip, and watch your cat go wild!
Supplies:
pattern (Cat Toy Pattern Piece)
faux leather or suede scraps
2 faux leather or suede scraps ¼" wide by 8" long for the tail
fiberfill
catnip
sewing supplies
Instructions:
Fold tail pieces in half and place between two main pieces with wrong sides together. Use ¼" seam and sew around the edges, leaving a 2" opening.
Fill with Fiberfill and 2 tsp. catnip.
Sew opening closed.
My cat immediately attacked his new toy mice by pouncing on them and clawing them with his hind legs. He gnawed on the tails and after several minutes of batting them back and forth across the floor, he decided to give them both a bath!
Obviously, he was attracted to the catnip scent, but he seemed more fascinated by the faux suede texture since he would not stop licking the gray toy mouse!
While simple things like a ball of tinfoil, a pencil, or even a stray Lego can instantly become prey for a cat, a dedicated cat toy like these Purr-fect Cat Toy mice are fun!
So remember, to help your cat stay healthy and fit, play with him often and leave a few Purr-fect Cat Toy mice out for him to hunt when you are busy! He just might need those hunting skills to catch a real mouse someday!
---