Do you have leftover hard boiled eggs? Tired of eating them plain? You'll love these recipes! I've found 22 ways to eat hard boiled eggs that will make you hungry.
Asparagus Egg and Bacon Salad
This delicious combination will please the whole family! Recipe by Skinny Taste.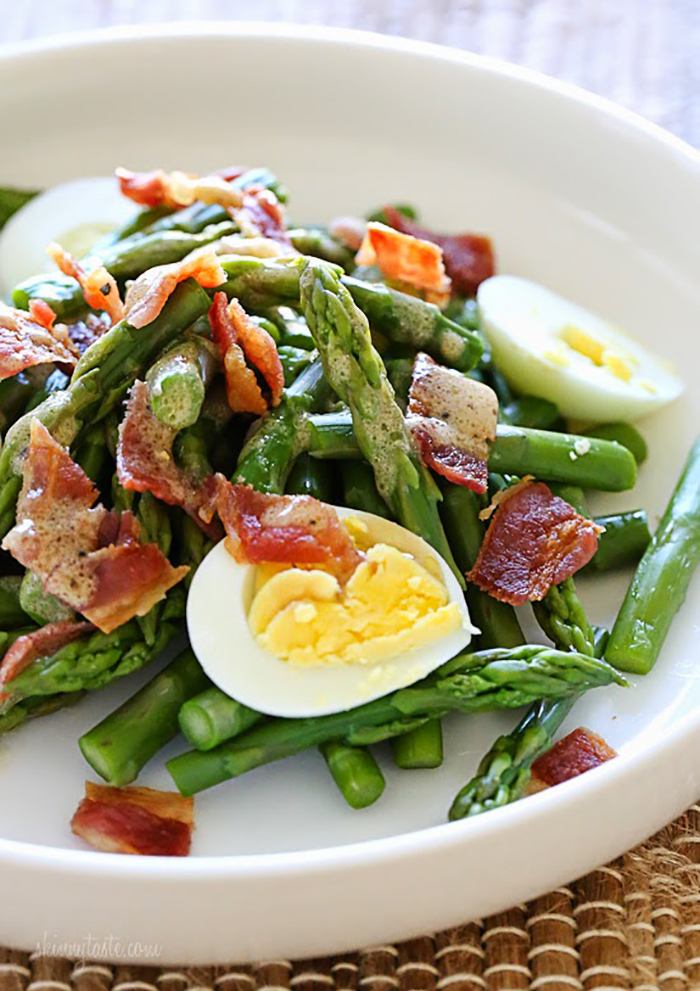 Egg Salad Sandwich
Make a classic egg salad sandwich! Recipe by Eat Live Run.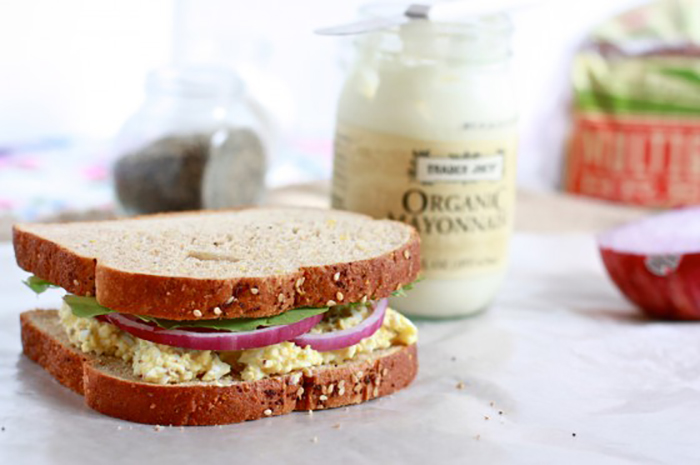 Egg and Spinach Salad
The Kitchn has a tasty spinach salad recipe you'll want to try.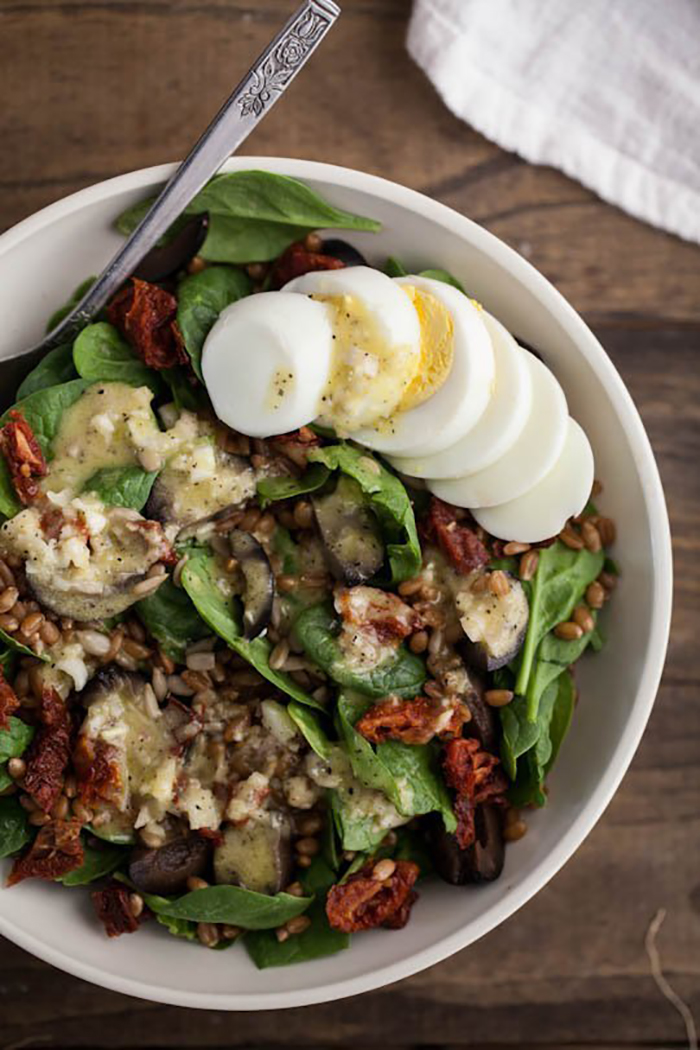 Cobb Salad Sandwich
The Girl Who Ate Everything has some good taste! These sandwich looks amazing!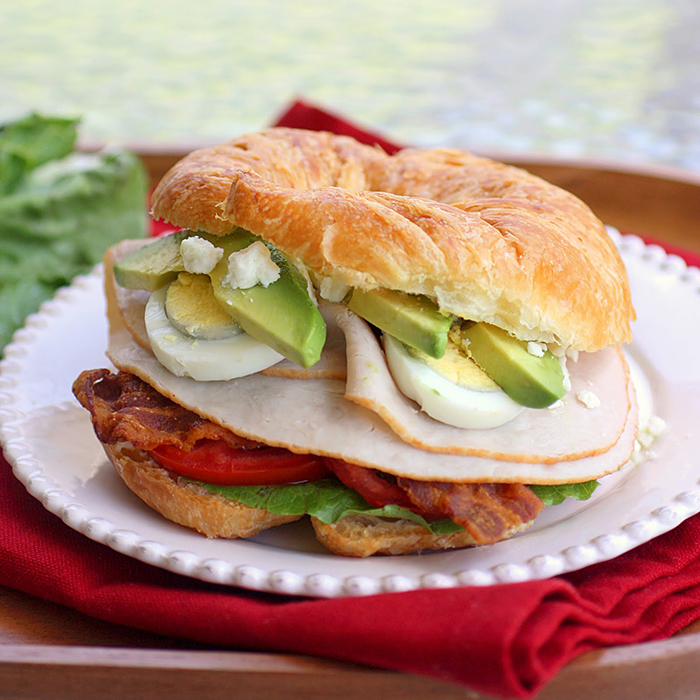 Lazy Deviled Eggs
Get this easy paleo recipe on Babble.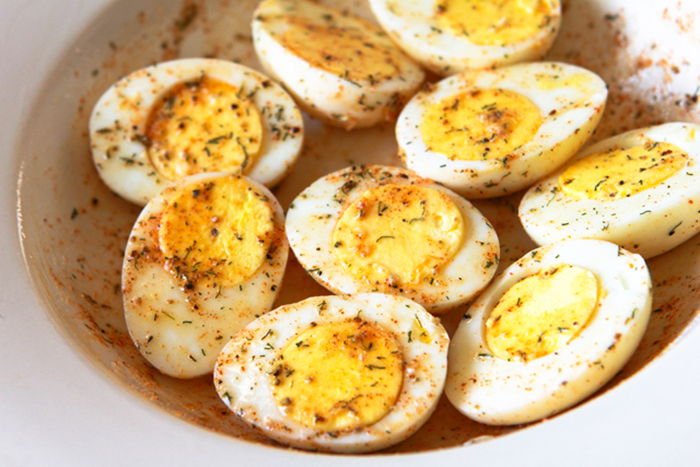 Curried Egg Salad Sandwich
Persimmon and Peach created a curried egg salad sandwich that will cure your blahs. This is no boring sandwich!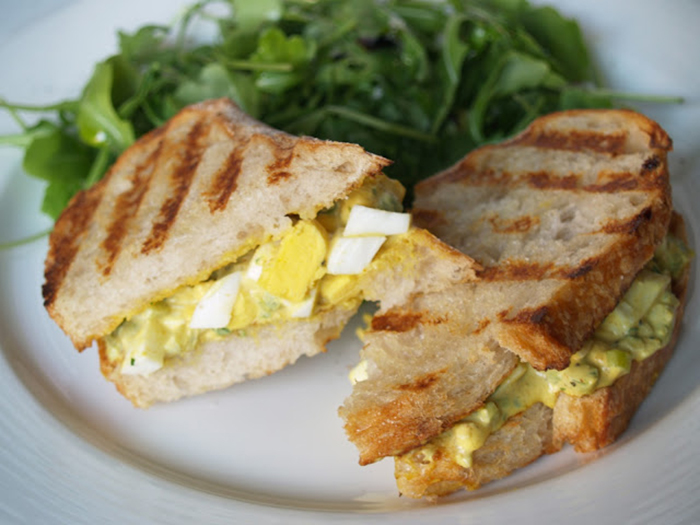 Brussel Sprout & Chopped Egg Salad
This tasty and healthy salad is not your average salad. So much flavor. What a great way to eat brussel sprouts! Recipe by Style & Grace.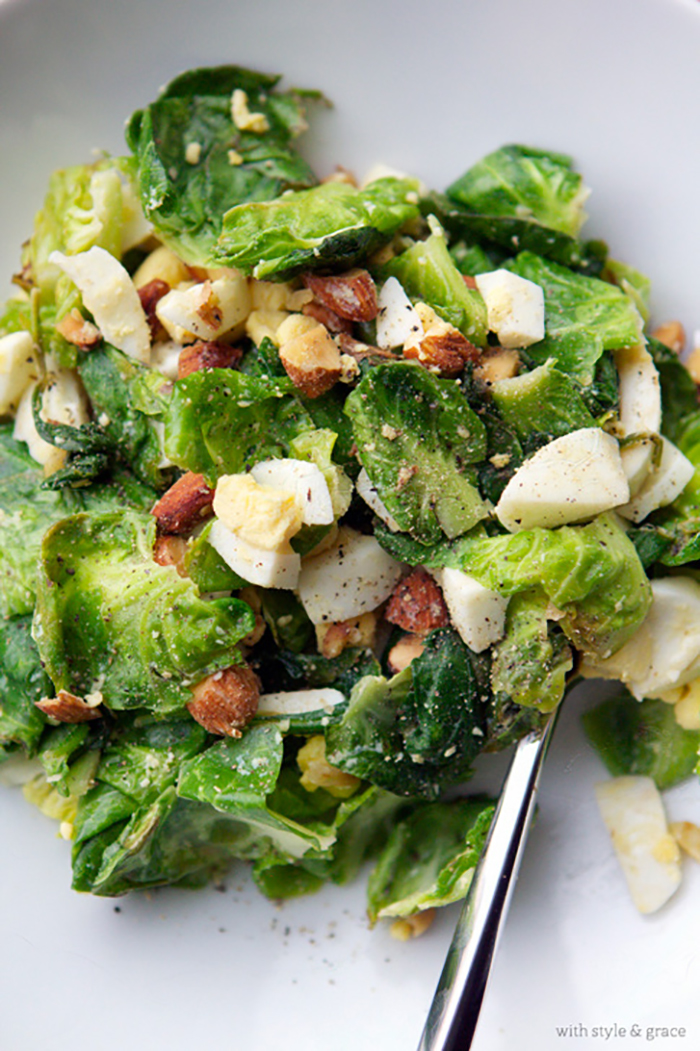 Shrimp and Crab Louie Salad
Chery on My Sundae has the most delicious looking shrimp and crab louie salad recipe!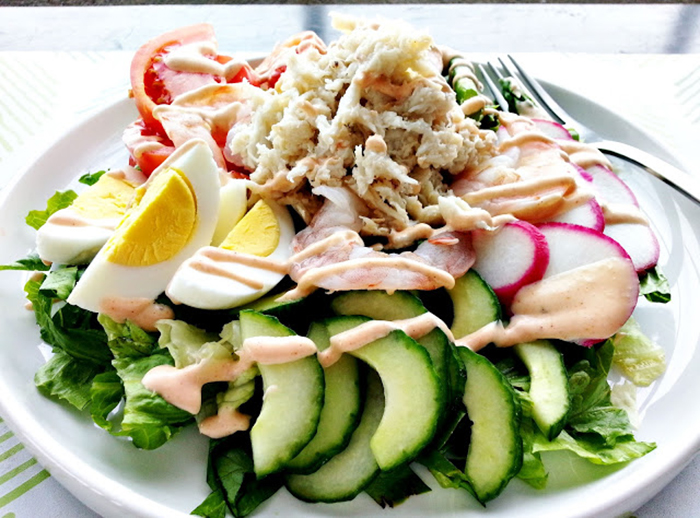 Egg Salad Celery Bites
Get the kids involved in making an afternoon snack. Recipe by Babble.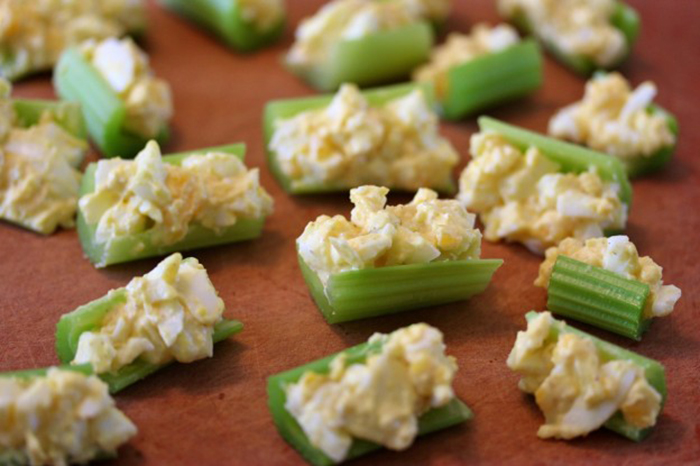 Traditional Deviled Eggs
Get the recipe on Babble.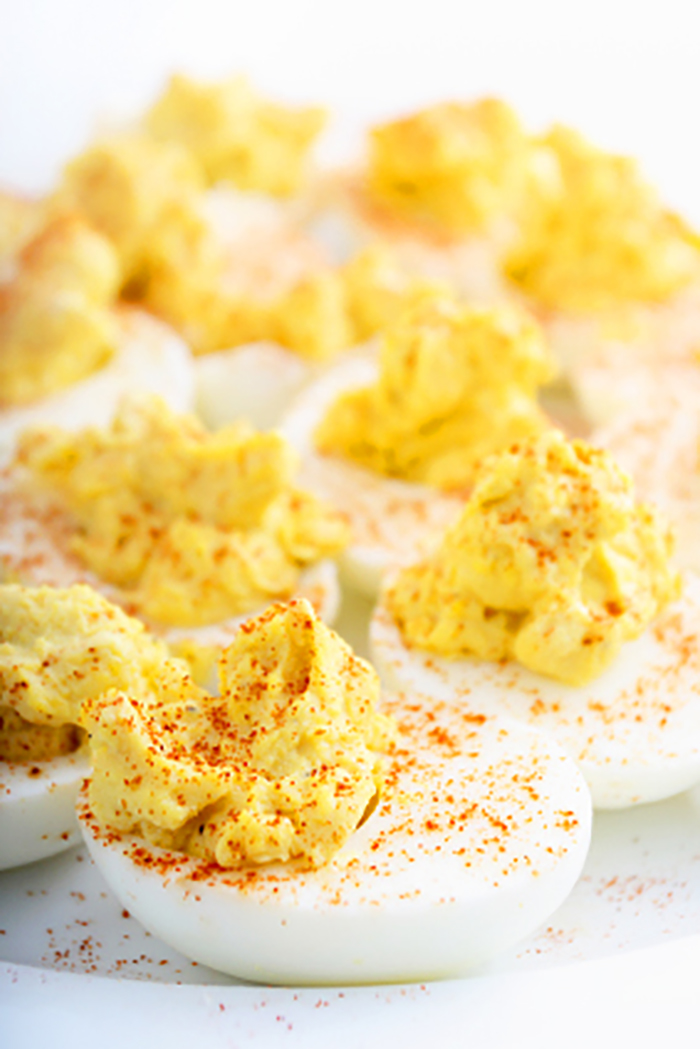 Basil Cucumber Egg Sandwich
The Chomping Board has you covered if you love cucumber sandwiches!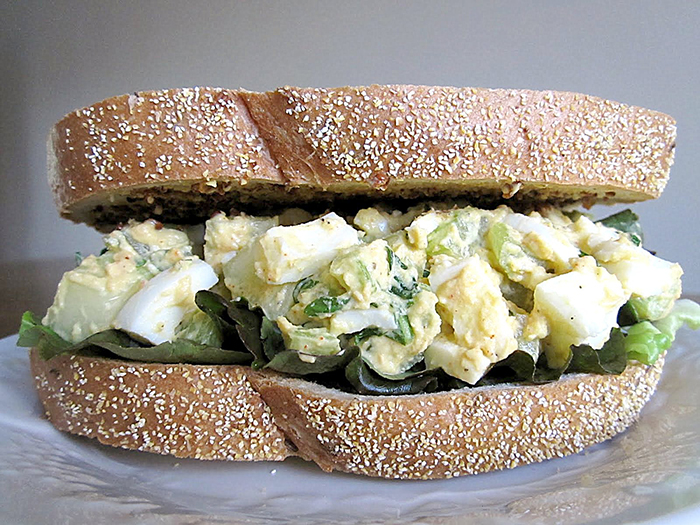 English Muffin Egg Pizza
Make your afternoon snack full of protein and nutrients! This pizza recipe is found on My Recipes.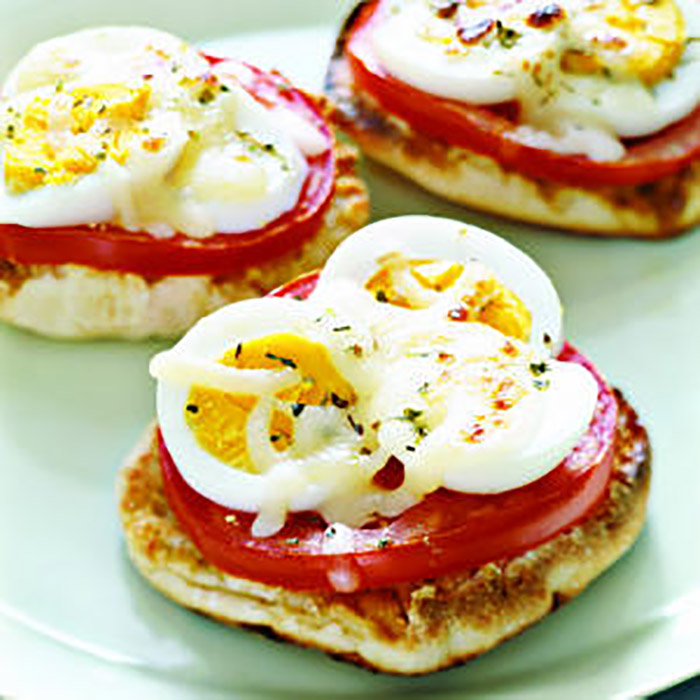 Chocolate Chip Cookies
Yes, that's right. Chocolate chip cookies. These are made with finely chopped hard boiled egg. Recipe on Tablespoon.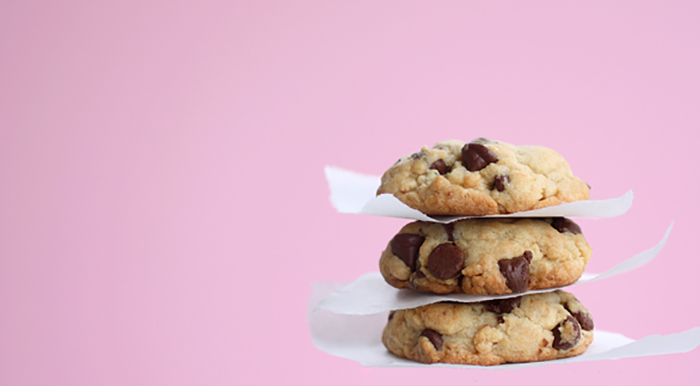 Chicken Cobb Salad
I'll Have Seconds serves up a mean cobb salad. Doesn't this look amazing?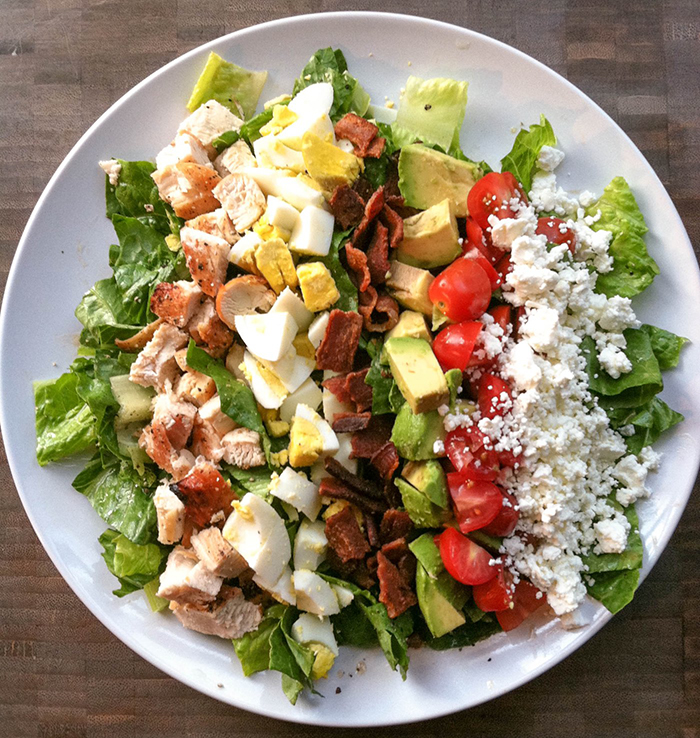 Israeli Sabich
Coconut & Lime shares this great sandwich recipe for those of you looking for more nutrients and less bread.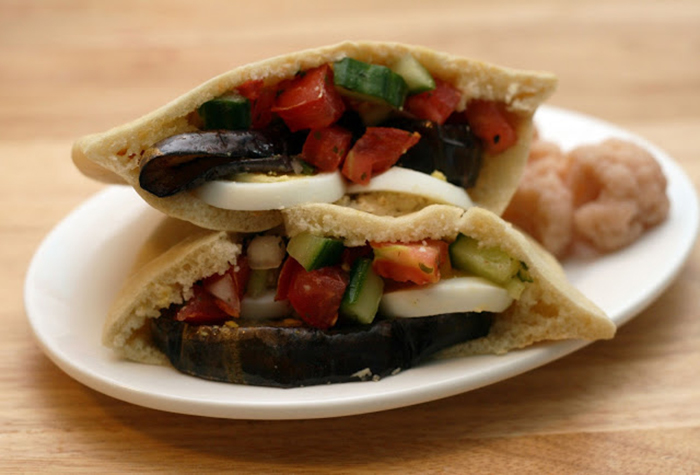 Salvadoran Enchiladas
Yum. What's not to love about these? Recipe by Coconut & Lime.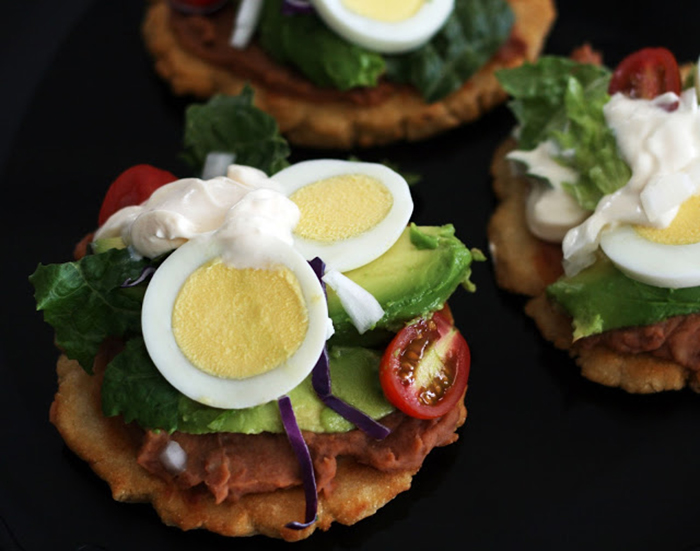 Spinach Gratin
Whip up a delicious side dish with this recipe by Simply Recipes.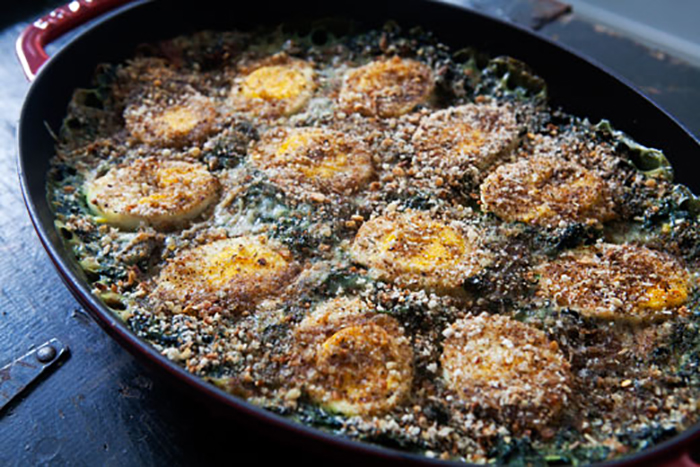 Green Eggs & Ham Deviled Egg
Recipe on Babble.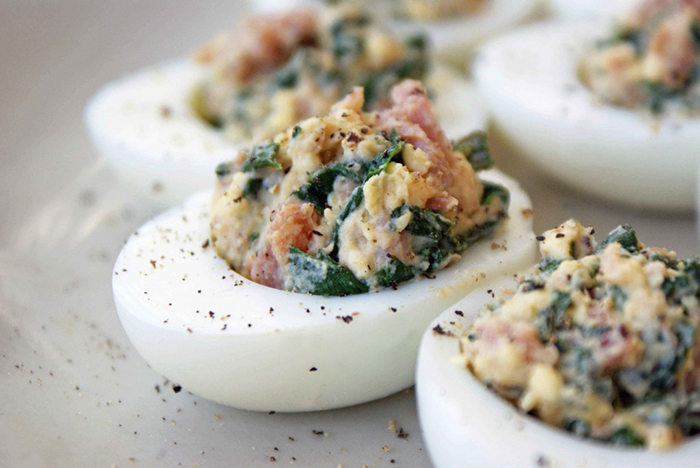 Turkey Chivito Wrap
This sandwich from Uruguay will tantalize your taste buds! Recipe by Coconut & Lime.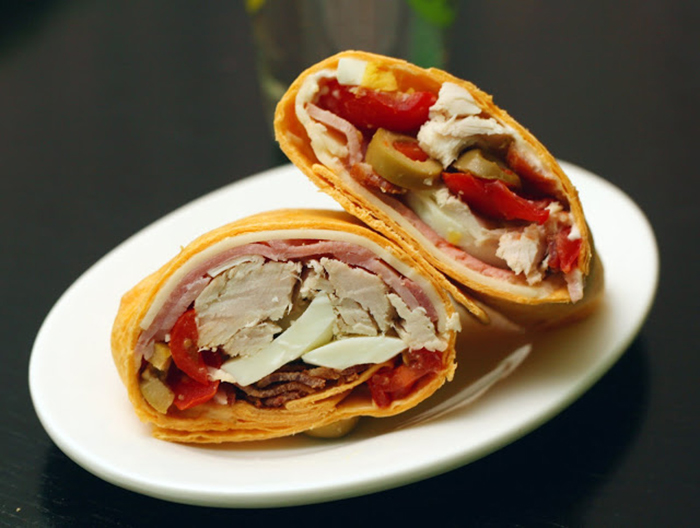 Potato Salad
Looking for something for a potluck? Try this potato salad by Eating Well.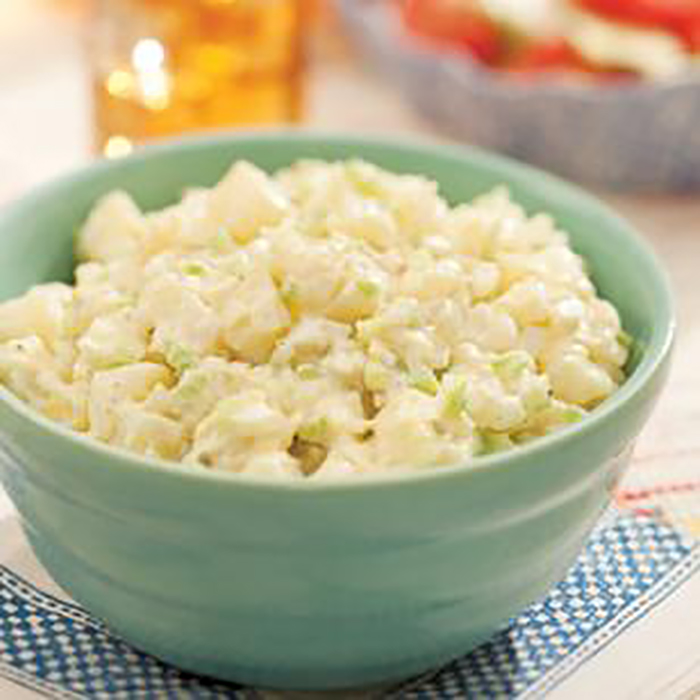 Cauliflower Potato Salad
Escape from Obesity makes a healthier potato salad you'll enjoy.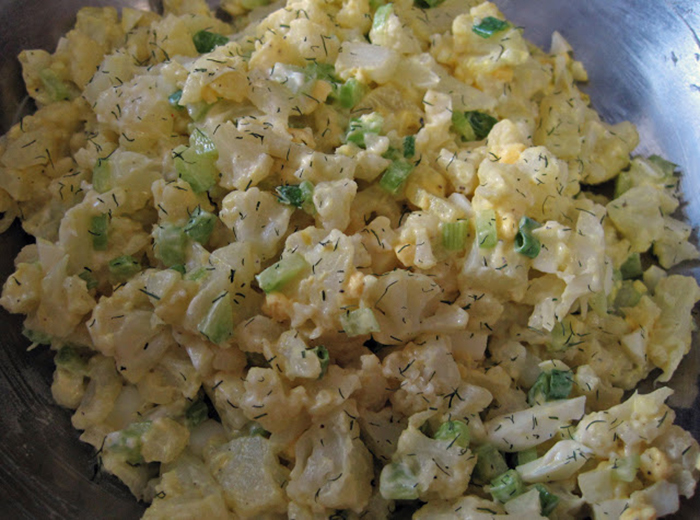 Macaroni Cobb Salad
Great recipe by Food Republic.