Trying to make positive changes in your lifestyle? Start eating healthy! You can also replace one snack or meal with a superfood packed smoothie. Here are 20 delicious slim down smoothie recipes to get your started on your smoothie addiction. These vary greatly so there is something for everyone! These are not boring, that's for sure. These are great for kids as well!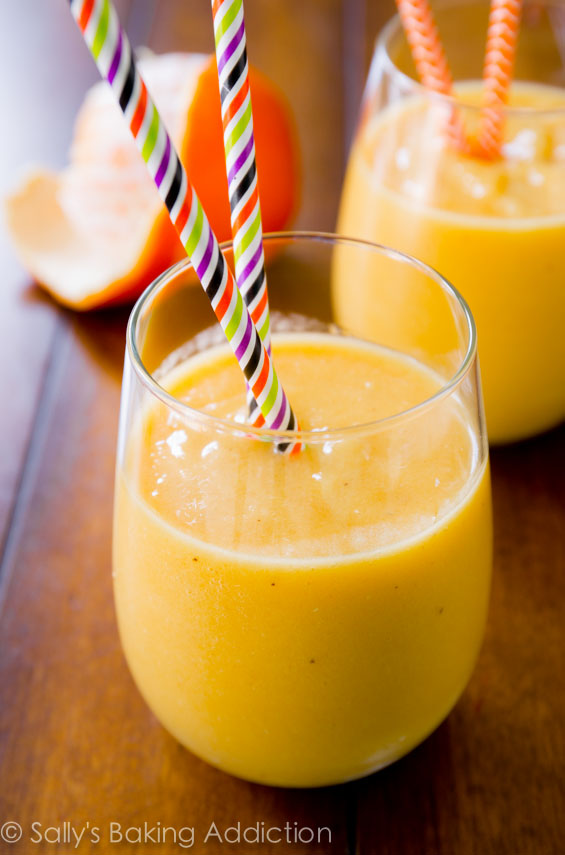 Sunshine Smoothie. A tropical orange julius!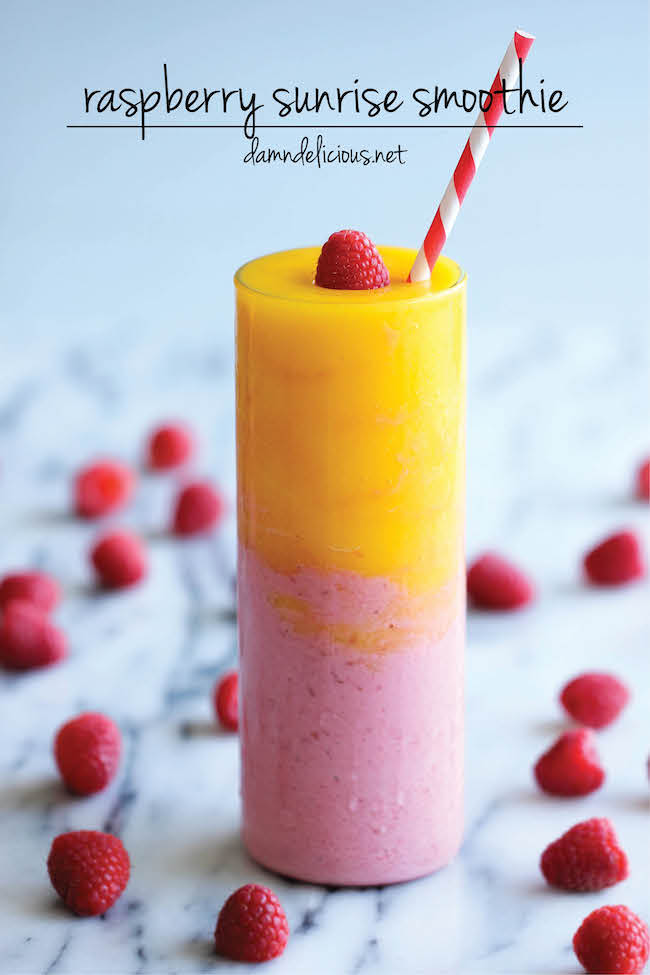 Raspberry Mango Sunrise Smoothie. Raspberries, mangoes, milk and orange juice! Pretty too!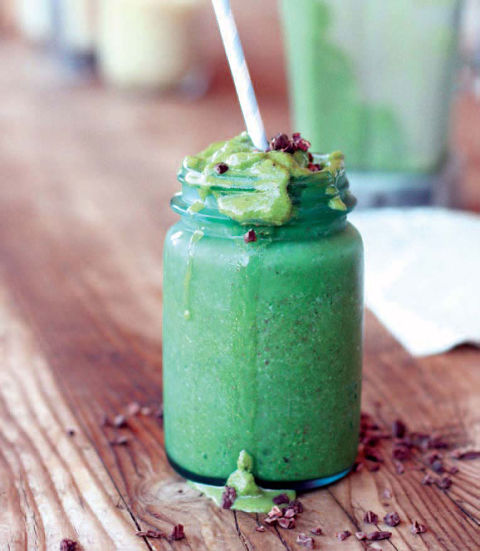 Mint Chip. This is mostly rice milk, bananas, spinach and cashews plus some other super ingredients.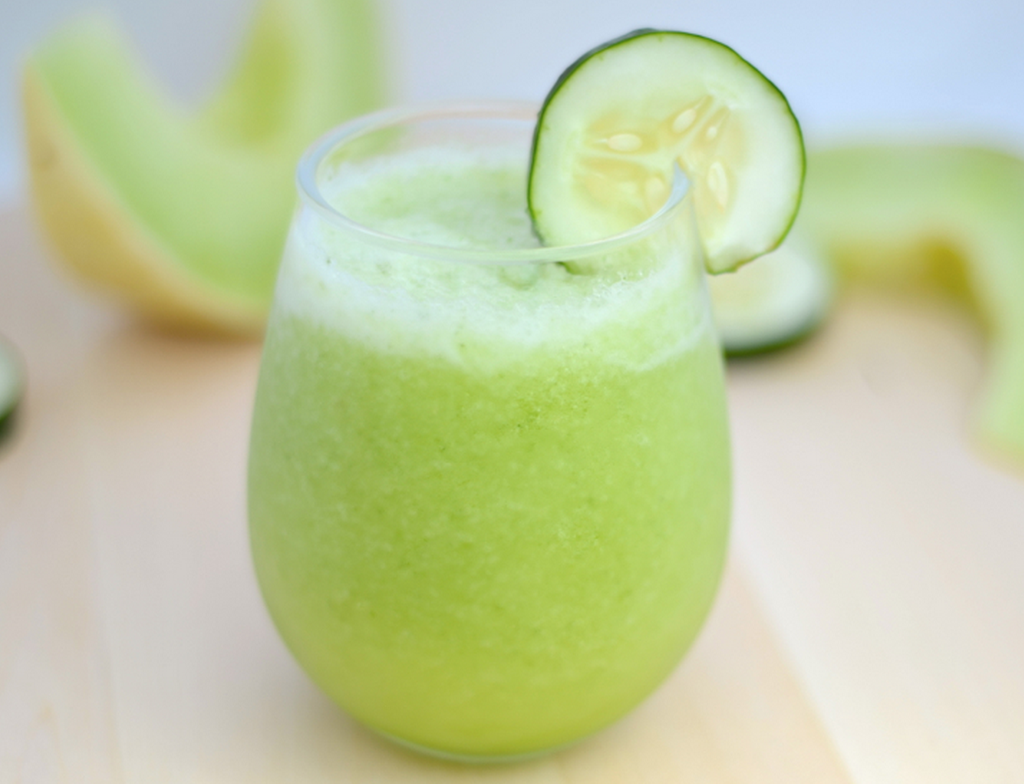 Cucumber Melon. This is a GOOD green smoothie!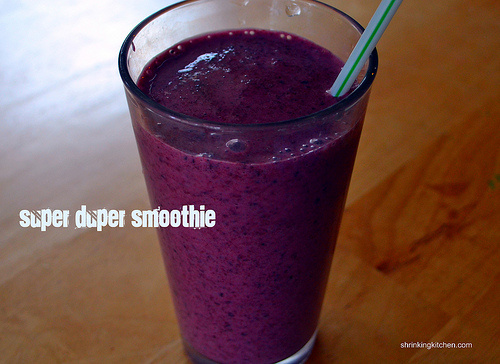 Super Duper Smoothie. Delicious and full of fiber and vitamin C.
Skinny Tropical Smoothie. Tropical fruit, your favorite milk and some protein powder.
Superfood Power Smoothie. Two toned! Ingredients include super foods; spinach, strawberries, flax, and apple.
Detox Smoothie. Delicious green smoothie.
Strawberry Mango Banana. This is just that. Simple and full of your favorite fruits.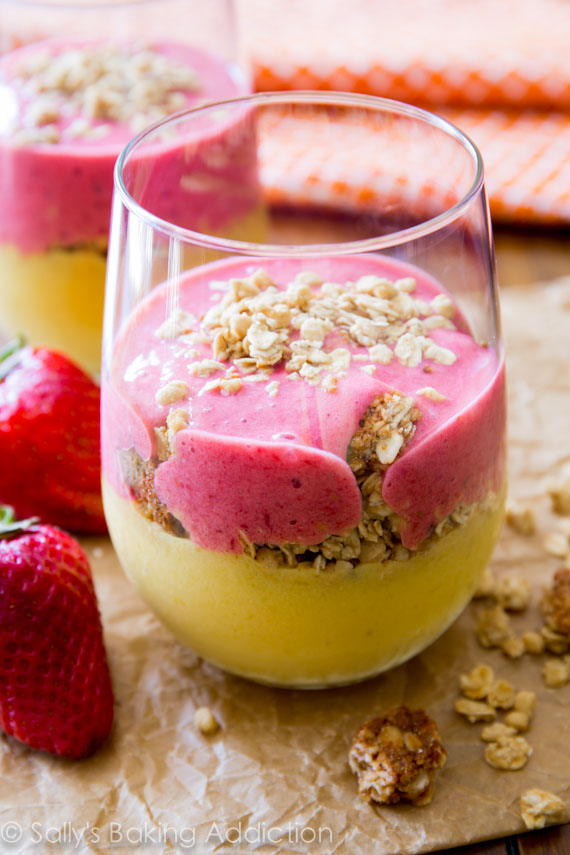 Strawberry Mango Breakfast Smoothie. Creamy, juicy and delicious.
10 MORE Slim Down Smoothies HERE