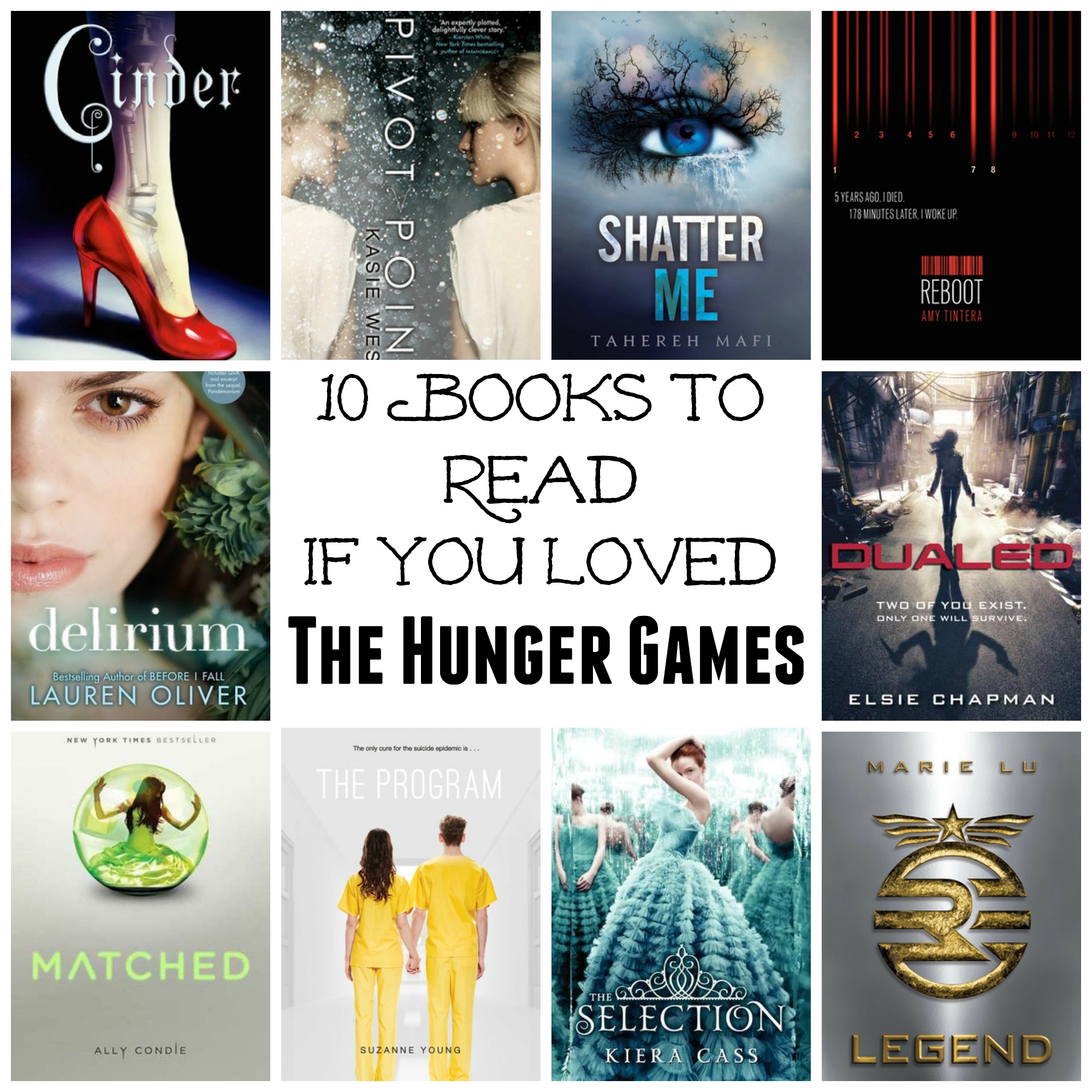 With the last Hunger Games movie hitting the theaters there's no reason to give up on great stories. I have rounded up some of my favorite books that I think fans of The Hunger Games books will love. I'm skipping some obvious ones that have already been made into movies like Divergent, The Maze Runner, and The Giver but if you haven't read those either you might want to add them to your list.
---
1. Dualed by Elsie Chapman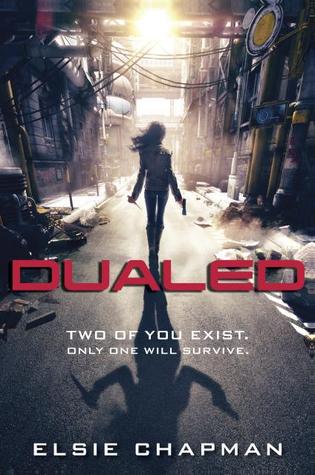 In the dystopian* city of Kersh everyone has a twin or alt who is raised by another family. The two people are genetically identical. They live their lives waiting to for their activation notice. It might arrive when they are just kids or teens but once it does they have 30 days to kill (or be killed by) their alt. This fast paced story will have fans of The Hunger Games aching for more reading time with the awesome competition, fight for survival, questions of right and wrong, strong female characters, and romance. I really enjoyed this unique series.
*If you aren't familiar with the term dystopian it's just meant to refer to a community that in an effort to create something better, or a Utopian, has ended up with something dysfunctional like in The Hunger Games with all the poverty and the districts subservient to the Capital and of course the games themselves.
---
2. Legend by Marie Lu
Next up, the Legend Series. It is SO good! It's got a lot of what you want from a dystopian without ever feeling formulaic or derivative. You get two really strong characters with both a male and female point of view. You really get to watch the character mature, develop and fight for what is right. Both teens, one in the military and one on the opposite side of the law find themselves both looking for the truth and a way to better their desperate society. This is full of action, romance, and lots of fun.
---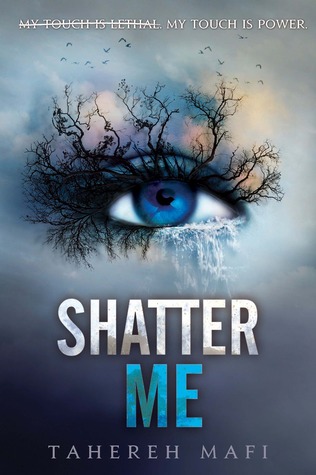 I you loved when Katniss started fighting back then you will love Juliette. 17 year old Juliette has a unique ability, when she touches someone they die. She's been locked up after she accidentally killed someone but she is finally released. The catch? They want her to be a weapon but, she has something else in mind. These book may catch you off guard at first, I remember thinking, "what am I reading" but I ended up just adoring the series. Talk about fighting, character growth and maturation, and an ending that's totally not the same old same old as well as some good romance a long the way all lead by a strong powerful girl.
---
4. Delirium by Lauren Oliver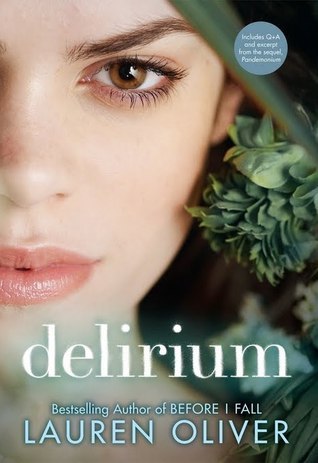 No one can hurt you more than the ones you chose to love. In this world, love is classified as a disease. All teens are forced to undergo an operation to make them incapable of feeling properly. The idea is that it protects them and society at large against the "delirium". If you liked the fight against the oppressive government in The Hunger Games books and the love story this is a good one to pick up. I adored the characters and ideas in these books so much but be warned Lauren Oliver is one of those authors that prefers more of a poetic ending than giving the reader tons of closure.
---
There is a suicide epidemic among the youth. For their own protection there is constant monitoring and everyone is encouraged to report anyone who shows even the slightest signs of depression. The kids who are identified as a risk are sent to a facility where they undergo treatment to try and prevent their suicidal inklings from panning out. Almost everyone ends up going though The Program at some time or another. The problem is that while they are alive kids come home changed and dulled. Hunger Games fans will love the spirit of revolution in these books.
---
6. Matched by Allie Condie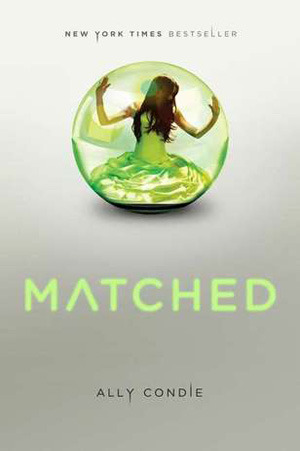 In Matched the government controls all unions through the matching system. In this dystopian, like with The Hunger Games, once the kids hit a certain age are put into a sort of lottery, this time it's to determine their mate. The corruption and control of the community, with the reflective female perspective, and revolutionary excitement make it a great match for Hunger Games fans. Plus it has a great dress (I may have recreated the dress for the author signing) perfect for fans of Cinna.
---
7. Cinder by Marissa Meyer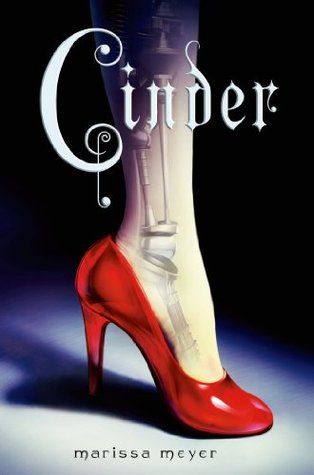 This series is among my very favorite books that I read from the last few years. Marissa Meyer is a genius she weaves the most amazing plots while having the best unique, quirky, fun, and loveable characters (oh and heinous villians). These are all fairytale retellings. But unlike most fairtale retellings that is just a tiny starting point the stories are totally their own and extremely creative. The first in the series is Cinder who is a girl mechanic cyborg. OKAY don't write it off I know cyborg Cinderella sounds completely weird (maybe be even dumb) at least that's what I thought those things when I first heard the premise of Cinder but I was wrong. These books really are AH-mazing must reads for anyone who likes rich story telling, awesome characters, and tons of adventure. And the best part is that the final book just came out so once you're sucked in you don't have to wait like the rest of us these past years to see what comes next.
---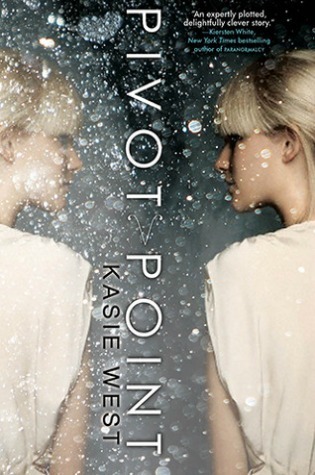 I am a huge Kasie West fan. She usually writess cute realistic stories with sweet romances but this series are her only book with kids with powers (so far) and they are my favorite! We get alternate realities, special abilities, and a hidden community of people with powers nestled right by normal folk. The main character can see two divergent paths into the future. She can't change the future but she can "search" to see which is the better path (or the least bad path) before deciding which path to peruse. Something happens and she's given the decision on whether or not she will stay in the compound or leave to live around the people without powers. As the story progresses we get to see how the two paths turn out. The ideas are so fun but the story and characters are super solid giving you almost a detective like story with the two paths crossing as we learn about each character and each possible problem and deception.
---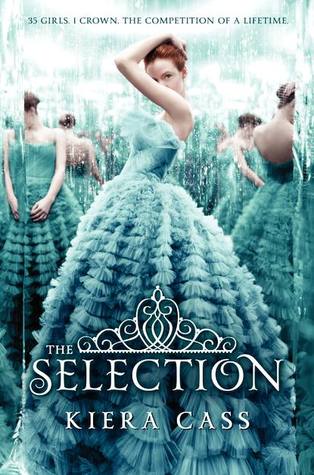 If you liked the beautifying aspects of getting ready for the Hunger Games or the tributes playing mind games with each other you'll really like The Selection. Described as a cross between The Bachelor (TV show) and The Hunger Games, this is a fun mix of dystopian, sisterhood, competition, and a dating game. Prince Maxon is supposed to find a queen. While most of the other girls have entered the Selection with high hopes America had plans for a life at home. I've never seen an episode of the bachelor but I really liked this.
---
10. Reboot by Amy Tintera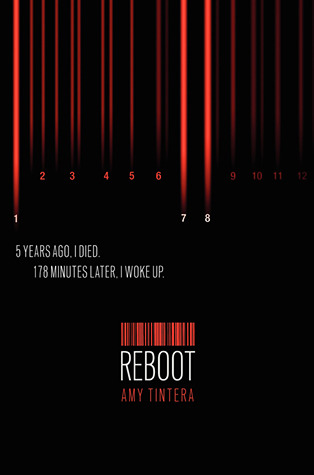 Wren is a Reboot. After she died she came back. But she's not just any of the other soldiers shes the one who was dead for the longest, 178 minutes, before coming back to her not quite human new existence. Now she trains the new Reboots and Callum 22, as in ONLY 22 minutes dead, is just so much more human than she's used to. He doesn't have the speedy reflexes the other reboots have, he asks tons of questions, and most disturbing of all he smiles all the time. But there is something about him. This story is full of action, fighting, and good questions of what's moral, what's humane, and what does it really mean to be human?
Want even more books to check out? Here are 100+ Books for Divergent fans.What books would you add to this list?