It's time for light layers and some flannel! This is the easiest tutorial you'll see!
Flannel ponchos are very on trend this season. You'll see them in just about every store. If you're like me, you see something like this and think, "I can make that!" Or maybe you see it and wish you could. Well here's your chance. They are really basic to make and I'm showing you how. A sewing machine is optional on this tutorial. If you don't have one, you can hand stitch this very easily.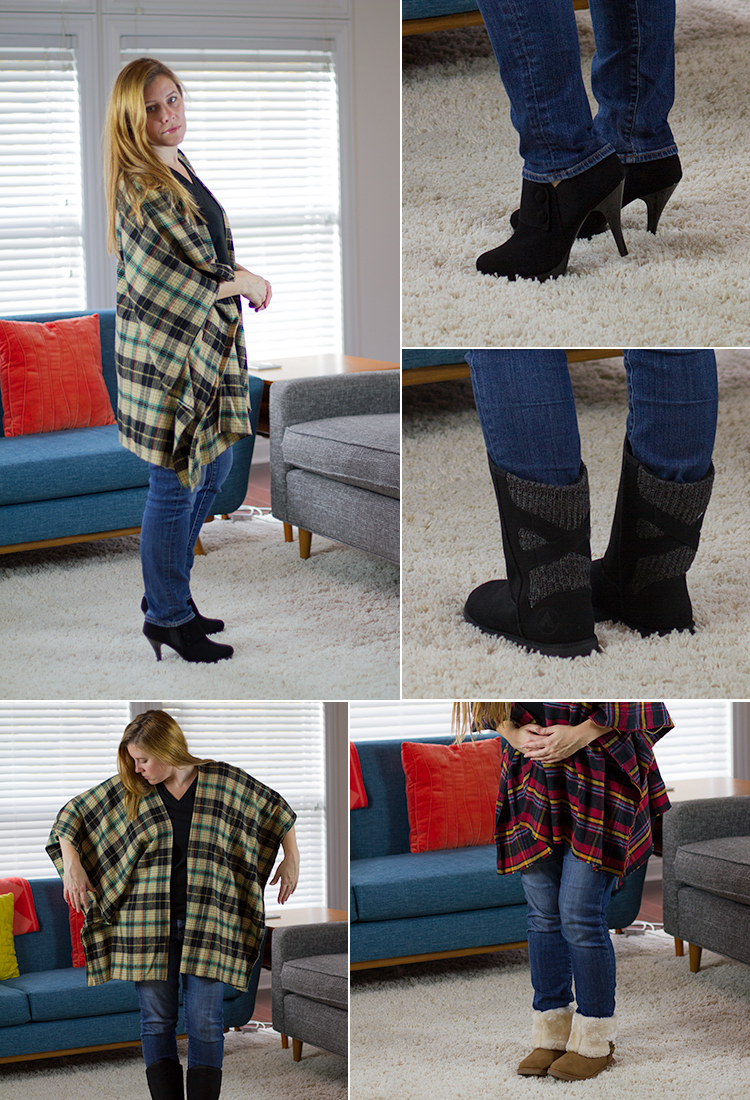 I paired these flannel ponchos with some boots and jeans. These are perfect for watching soccer from the sidelines or hanging out by your fire pit. They're cute and so comfortable.
You could also wear a light sweater under it if you live in a colder area. Here in California a flannel poncho will do the job to keep us warm.
Now, let's make those flannel ponchos!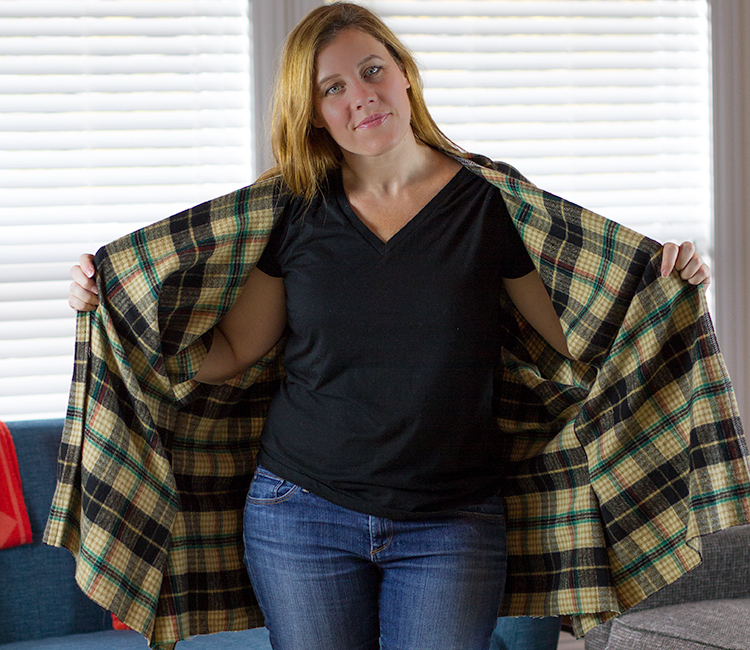 Project Time:
30 minutes
Project Cost:
$10-20, depending on the cost of your flannel.
Supplies:
1.5-2 yards of cotton flannel
fabric scissors
sewing machine (optional)
coordinating thread
Instructions:
Find the center of your fabric (length and width wise).
Following the diagram, cut a 6 inch chunk out of the middle of the fabric, starting at on end and ending in the center. Cut the curve for the neckline as in the diagram.
Optional: Turn the cut edge under ¼″, press and turn again, press. Topstitch the hem. If you don't do this step your poncho may unravel some around the neck/front but that's a fun look as well!
With the wrong sides of the fabric together, fold the poncho in half so the front (cut side) is on top of the back. Starting 15″ from the top and 5″ from the side and stitch 10 inches long. If you are hand sewing, follow this video tutorial and sew using the backstitch.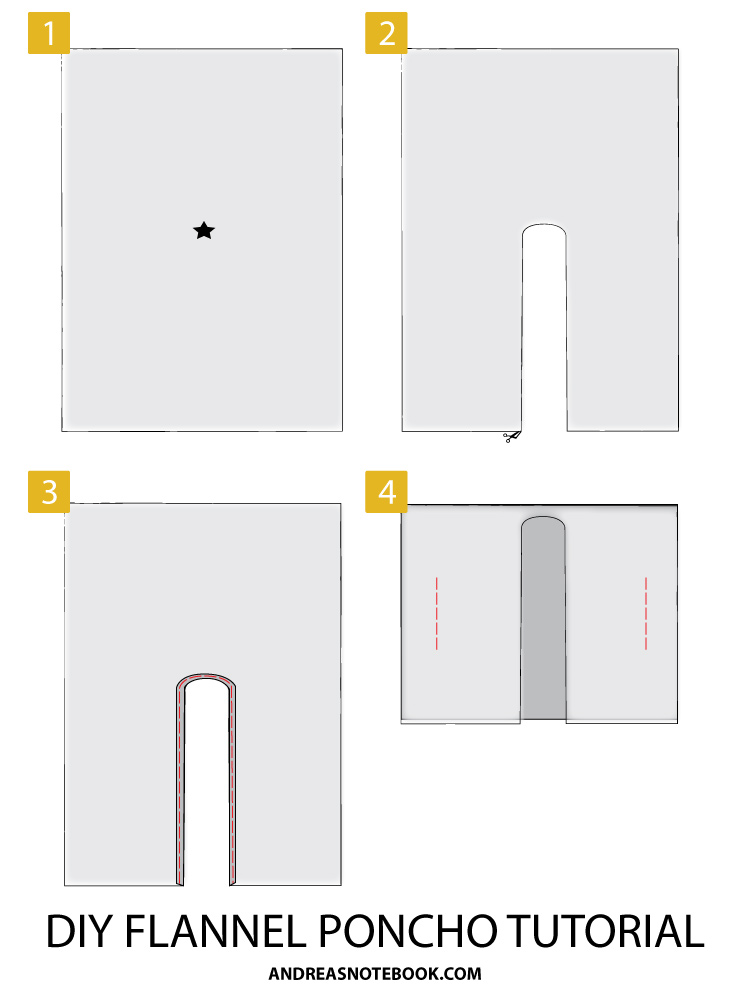 That's it! These are really cozy. Great for watching sports on the sidelines, going out with friends or even date night!