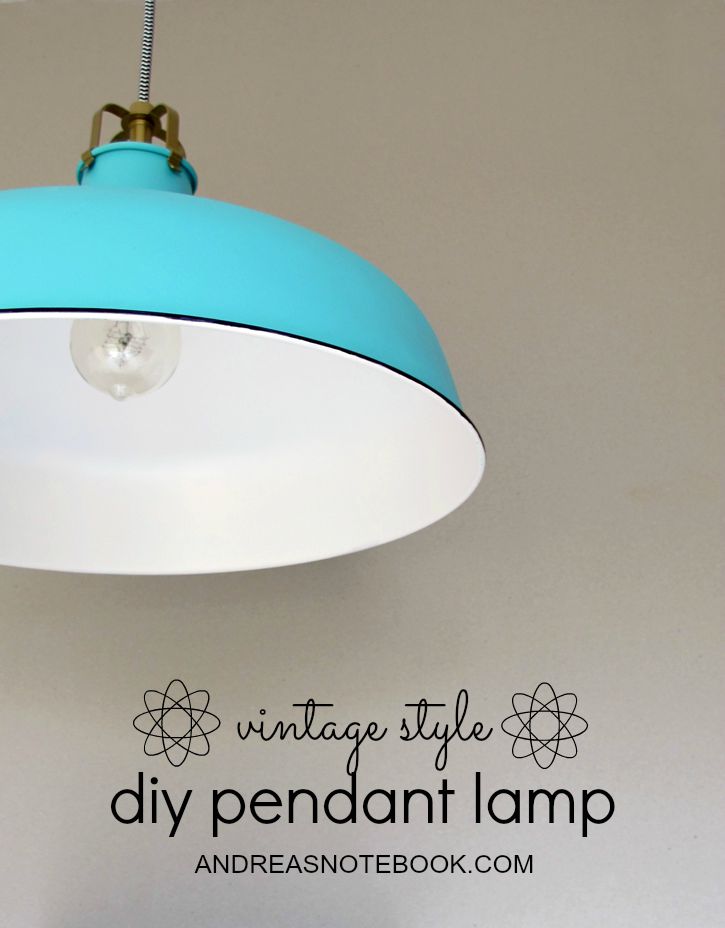 I have a weakness for aqua, turquoise…basically everything in the blue-green family. Surfing along Pinterest one day I spotted my colorful dream pendant with a porcelain enamel finish. Our home is still mostly beige and in need of color. So I decided to recreate a vintage light starting with an IKEA pendant!
This pendant lamp DIY project can easily be completed in a few hours. And it was easy on the wallet (around $50 to complete). The hardest part was waiting for the paint to dry!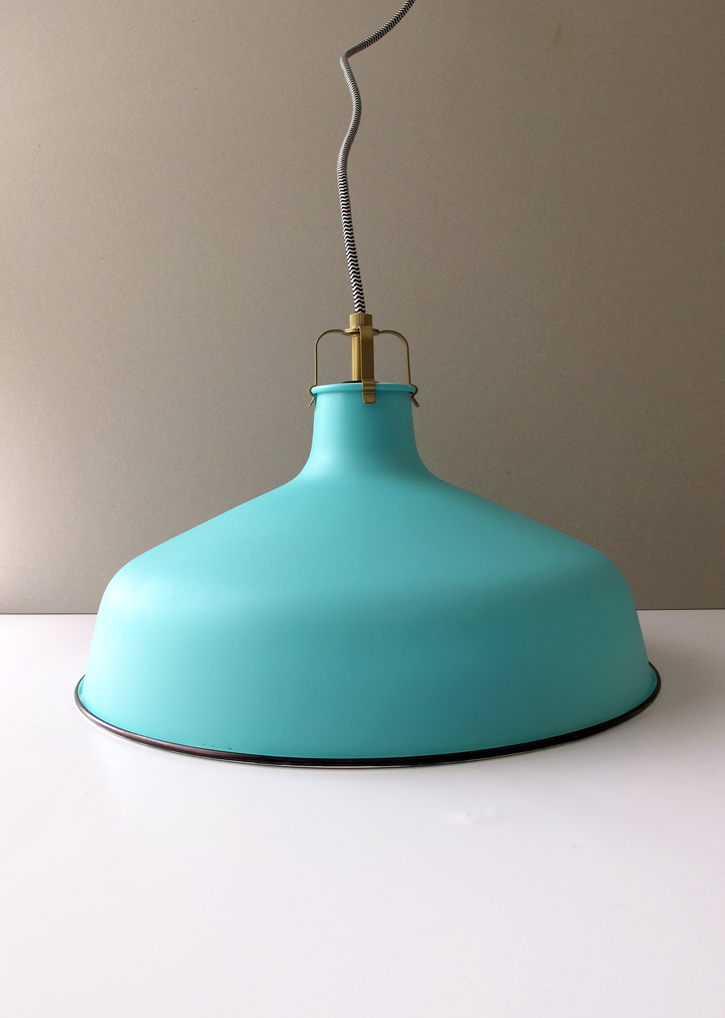 Supplies
IKEA Ranarp Pendant Lamp
Spray Paint (I used Valspar Nautical Satin Paint+Primer)
Sharpie Markers
Painters Tape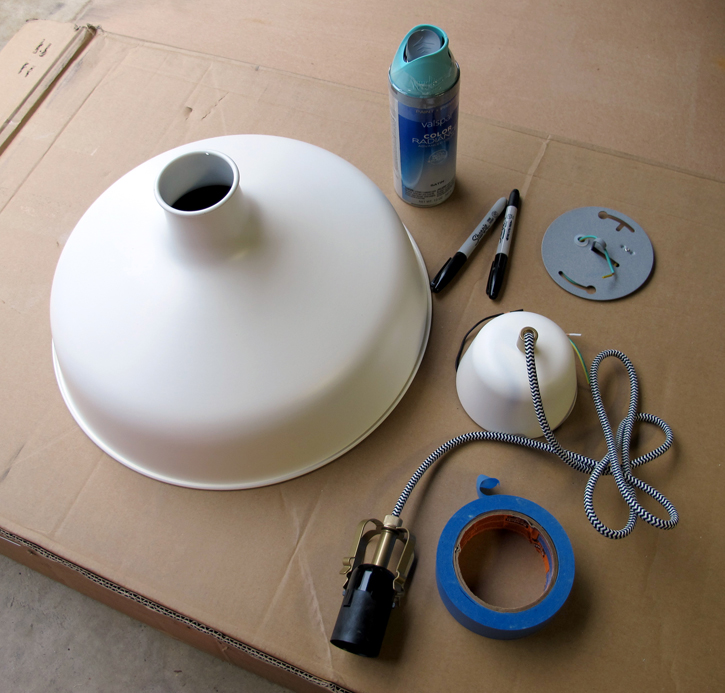 1. Fill in a black line along bottom edge of the pendant. The lip along the top will give it a clean finish line, the bottom edge can be freehanded. This will give an enamel look. Touch up as needed.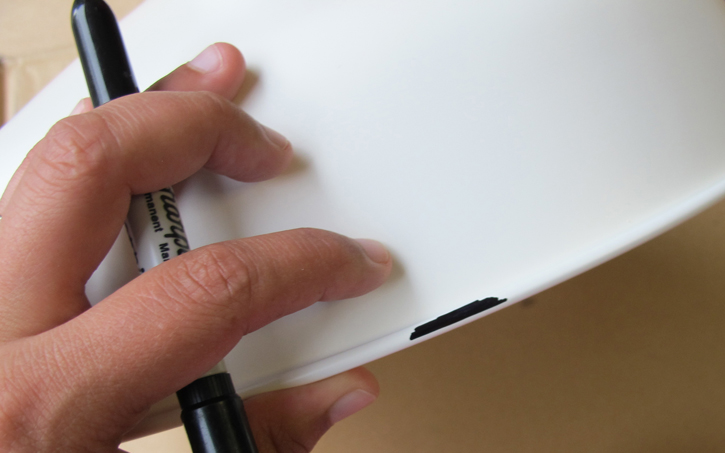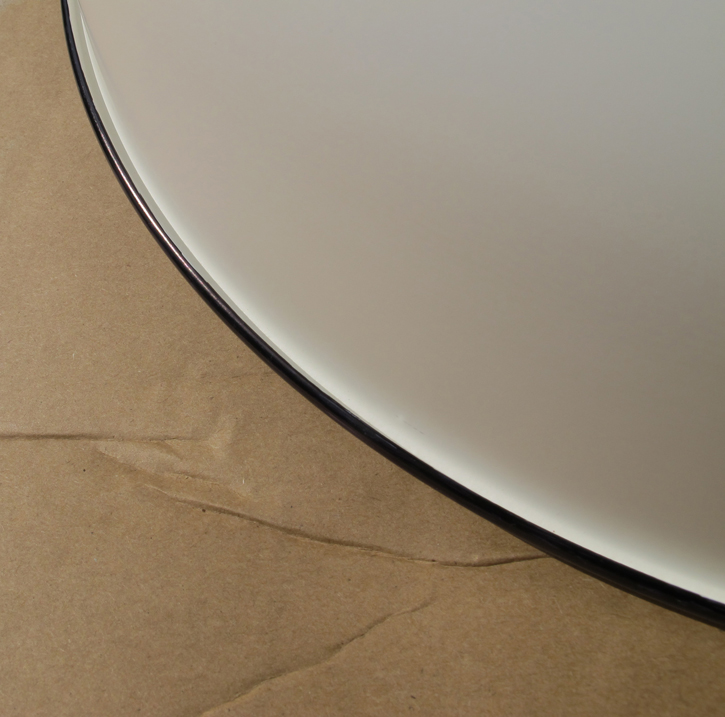 2. Let black dry for 30 minutes, then cover black edge with painter's tape. This will go all around the pendant. Also be sure to cover the pendant's top hole with tape.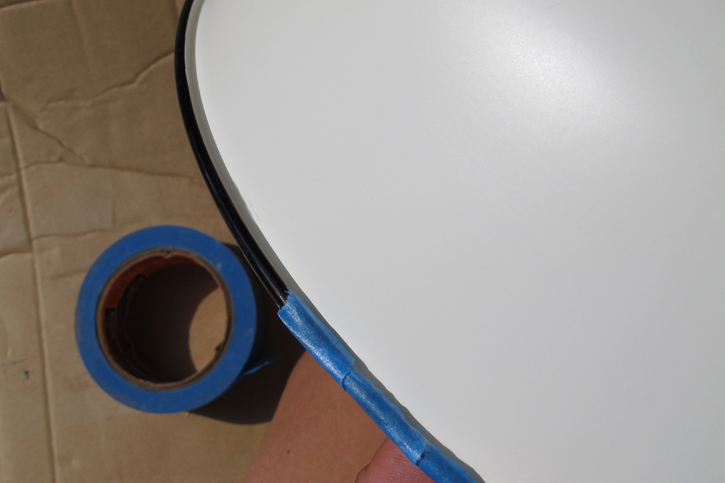 3. Mask off black and white cord for painting ceiling cup.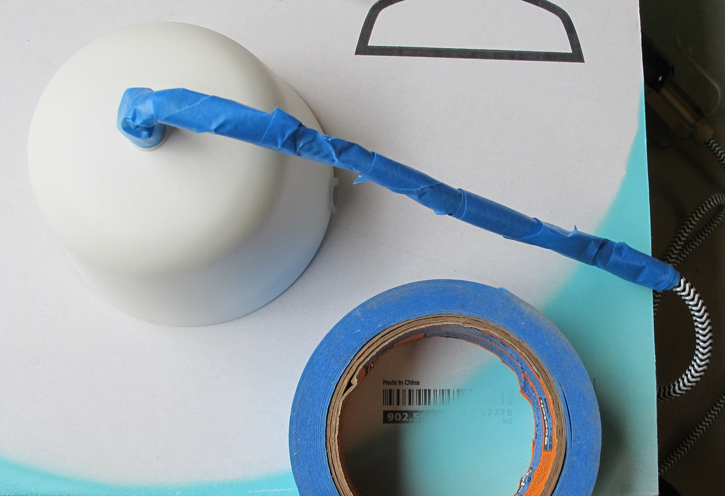 4. Spray pendant horizontally with light coats. Start outside product line and spray just beyond product (this will prevent drips and lines). Wait about 5 minutes between coats. Spray until completely covered and you no longer see white.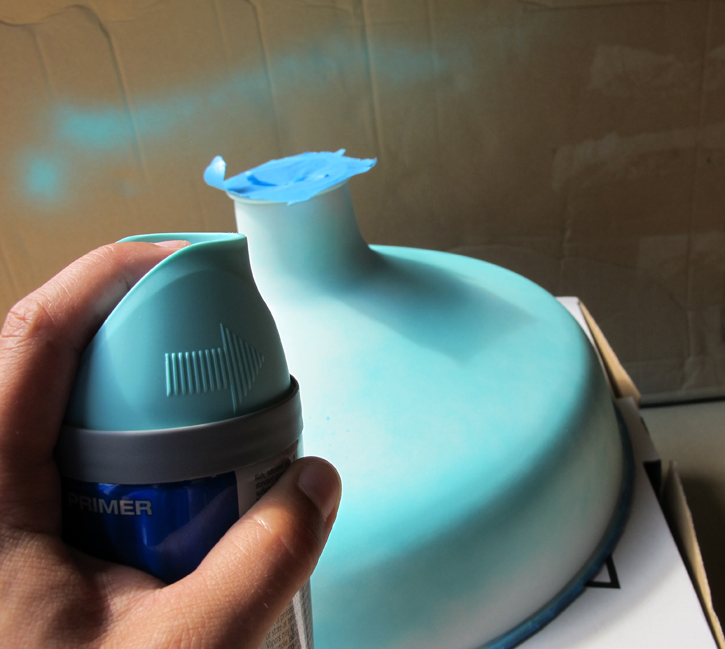 5. Carefully painter's tape after about 30 minutes of drying time.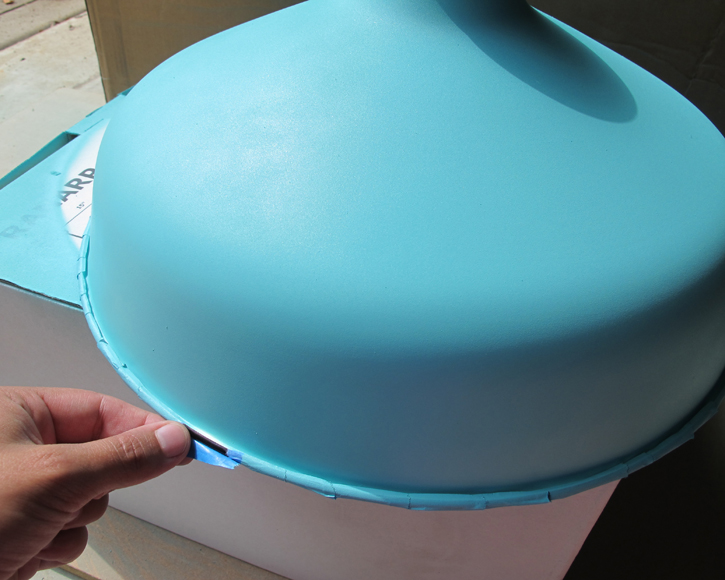 6. Dry completely in well ventilated area before installing. Install according to pendant directions.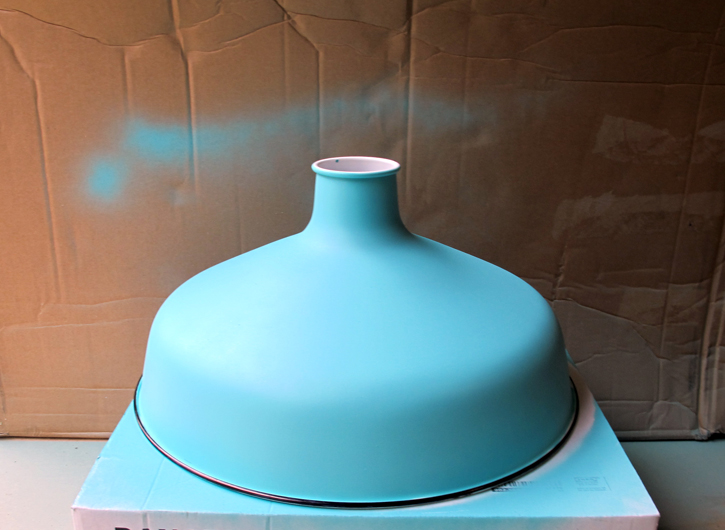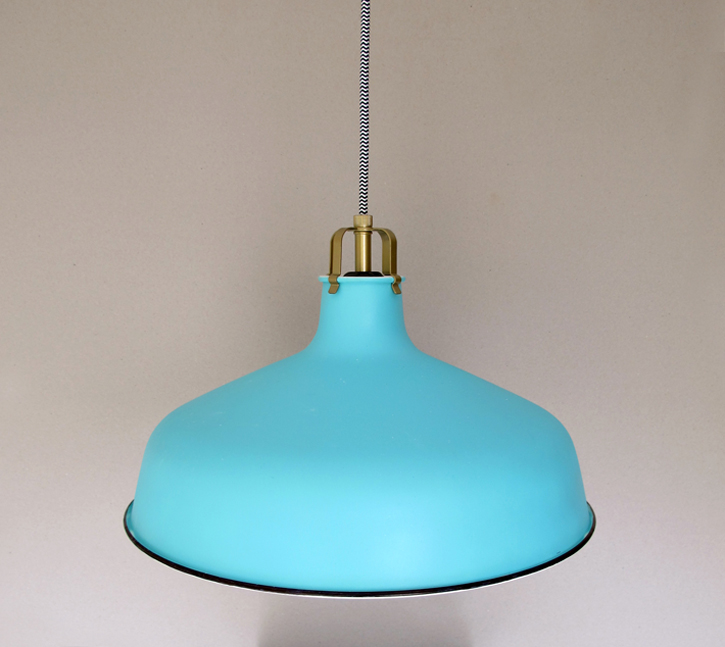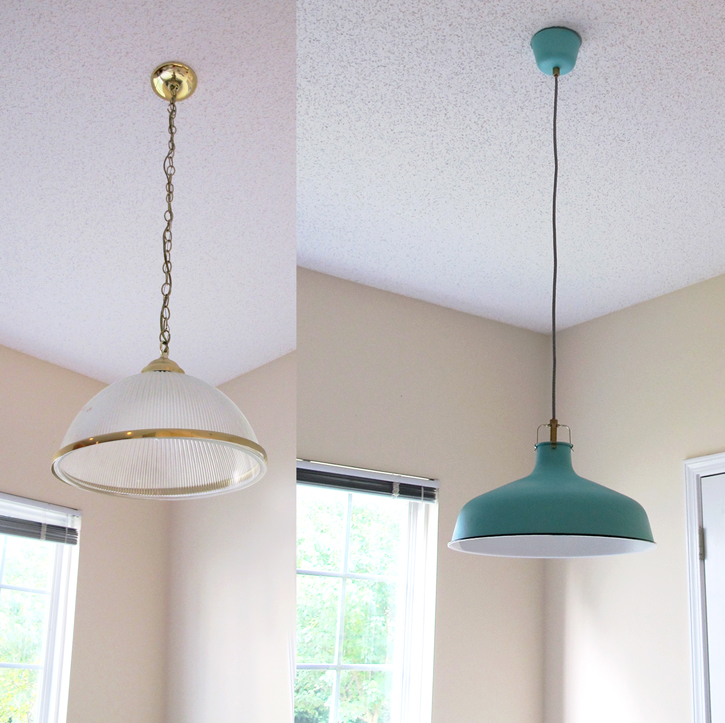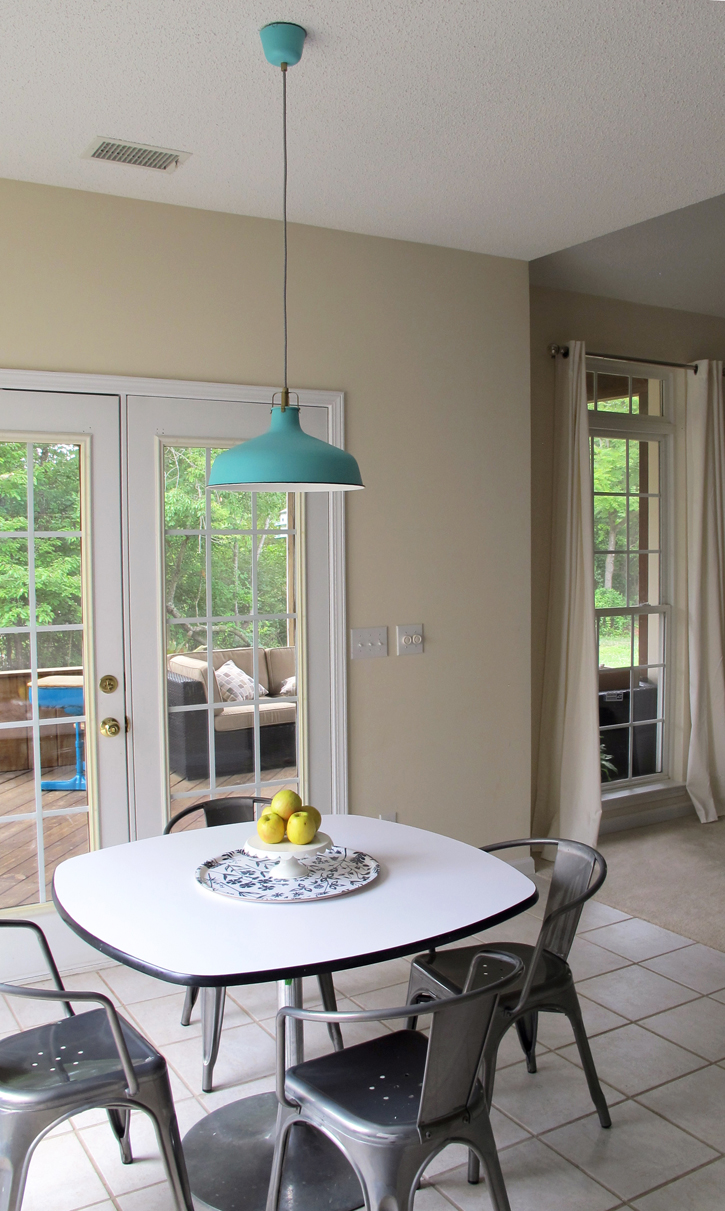 The vintage style pendant adds so much color and character to the space! A big improvement from our dated 1990s contractor brass light fixture. I love the subtle vintage look it gives with the enamel-style black edge.