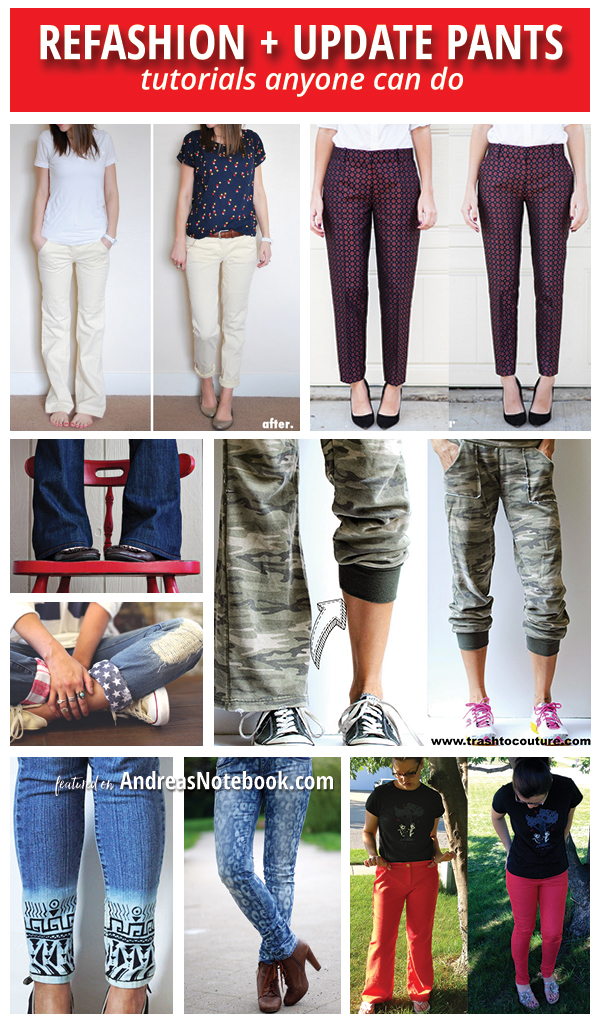 Updating your pants to have a more modern fit or feel is a lot cheaper than buying new pants. Whether you've lost weight or you're just looking for a new style, these tutorials are really good. They're simple and easy to follow so you'll have refashioned pants in no time!
Wide leg to tapered trouser refashion
Merrick's Art shows you how to turn wide leg trousers into more of a tapered leg pant that's more flattering.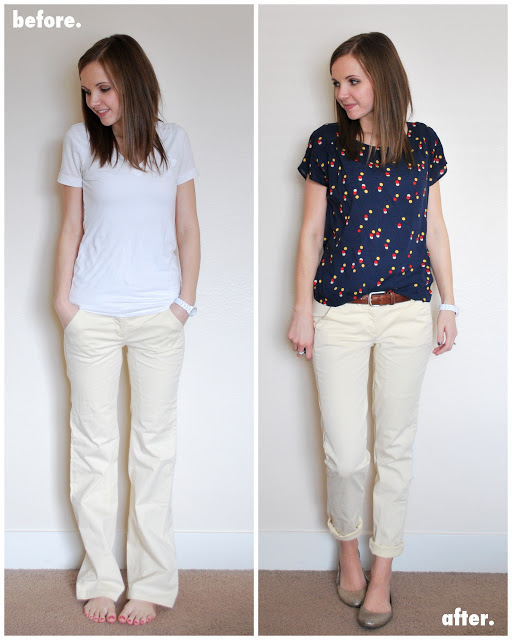 ---
Wide leg sweats to track pants refashion
Still have some older wide leg sweats that just aren't feeling very awesome? Refashion them into some comfortable track pants. Give them a little new life with this tutorial by Trash to Couture.
---
Hem your jeans keeping the original hem
Short legs but hate the look of a home sewn hem? This easy tutorial by Sew Much Ado is the best way to do it!
---
Wide leg to skinny jeans refashion
Turn your baggy jeans into skinny jeans. Diary of a Madmama has a simple technique for taking in the sides of her jeans and adjusting the pockets.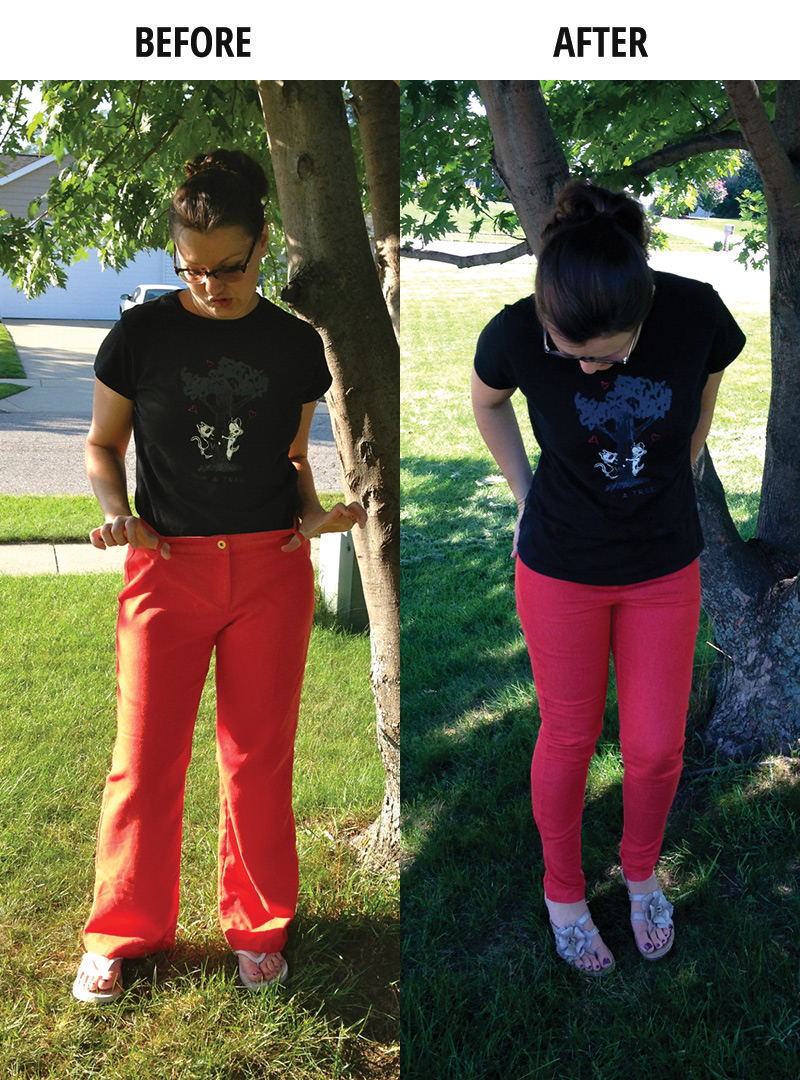 ---
Embellished jeans
Give your existing jeans a little flare with these simple embellishment tutorials by Brit + Co.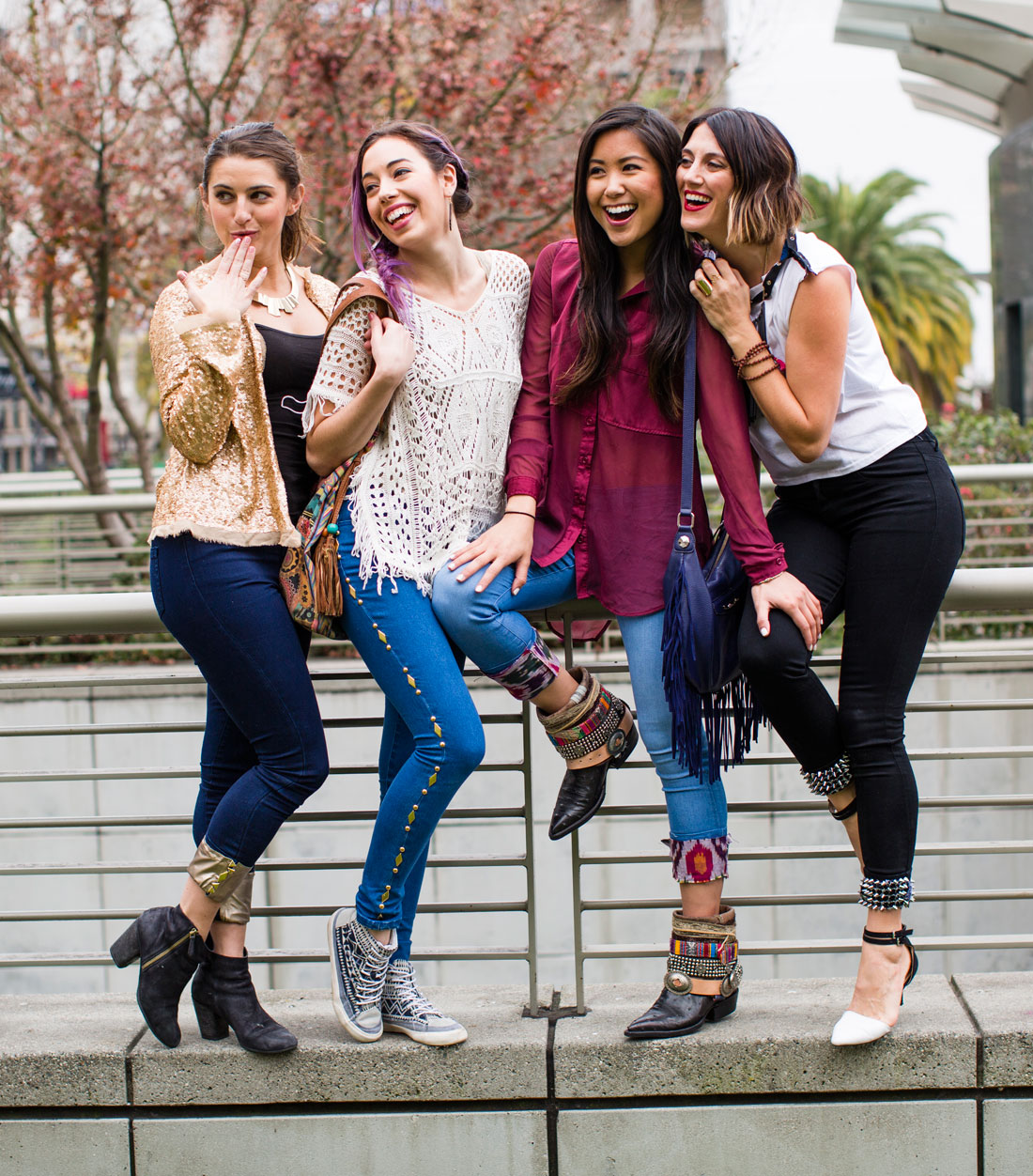 ---
Bleach print your jeans
Grab a bleach pen and get creative with your jeans. Fashionrolla shows you how to make this animal print with a bleach pen.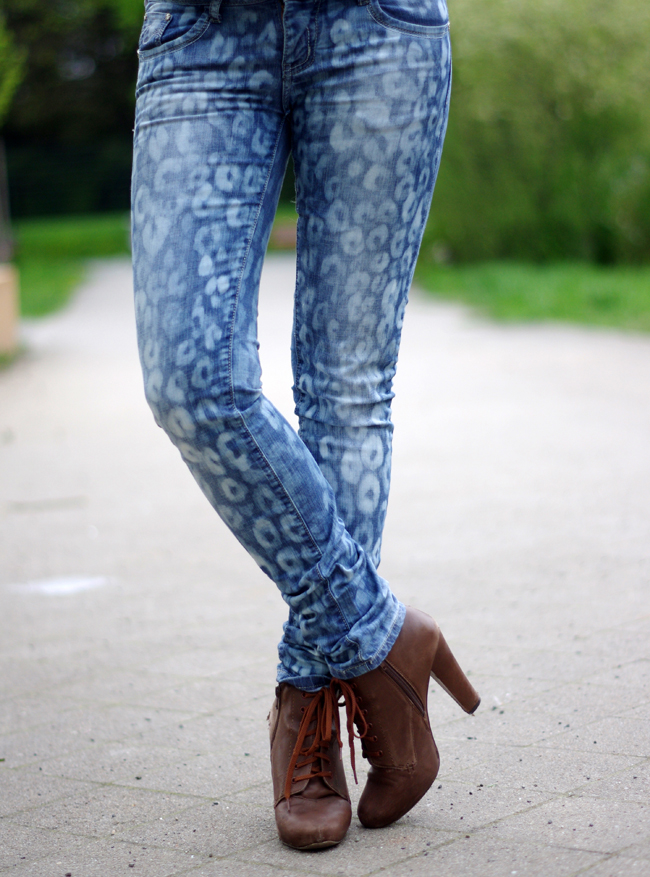 ---
Add American flags to your cuffs
The Free People blog has a great tutorial for adding a contrasting cuff.
---
Make your café pants more flattering
Alterations Needed did a fabulous job making these J.Crew pants a lot more flattering!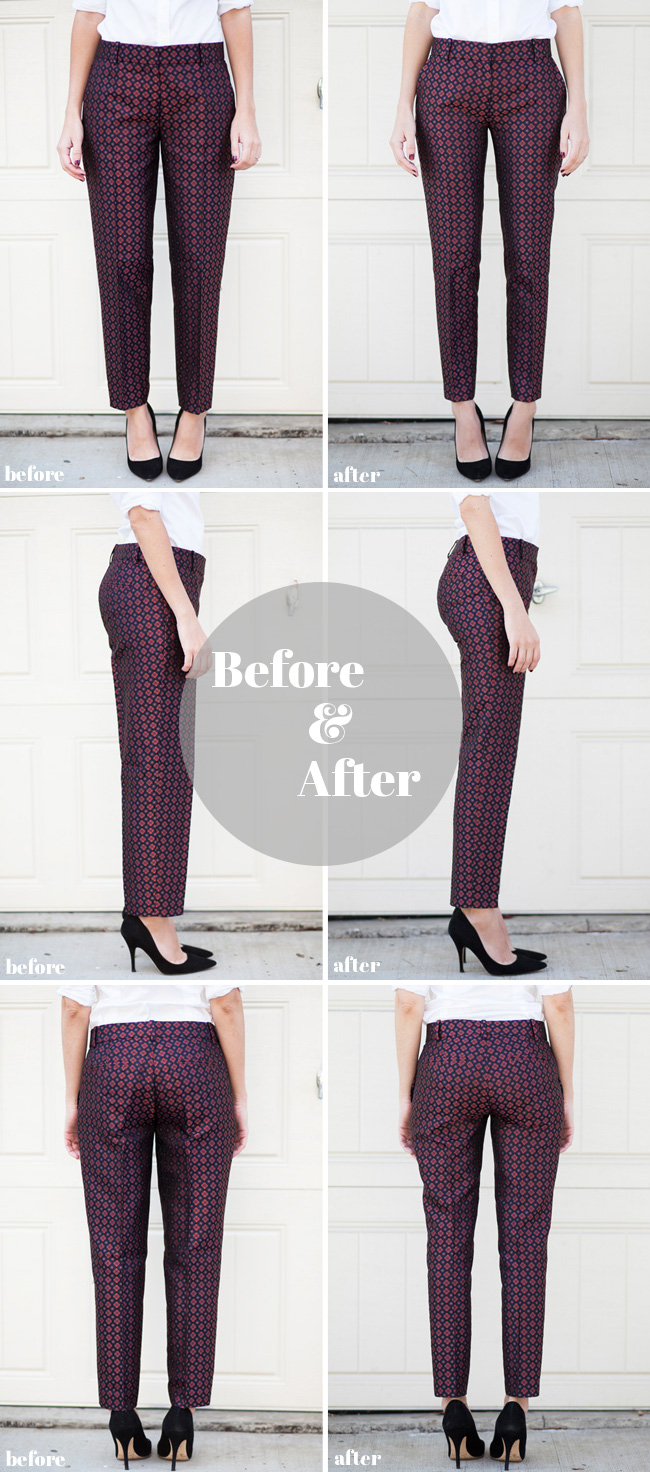 ---
Bleach and sharpie decorated jeans
Use a sharpie and some bleach to make a cool design like Minted Strawberry does in this fun tutorial.