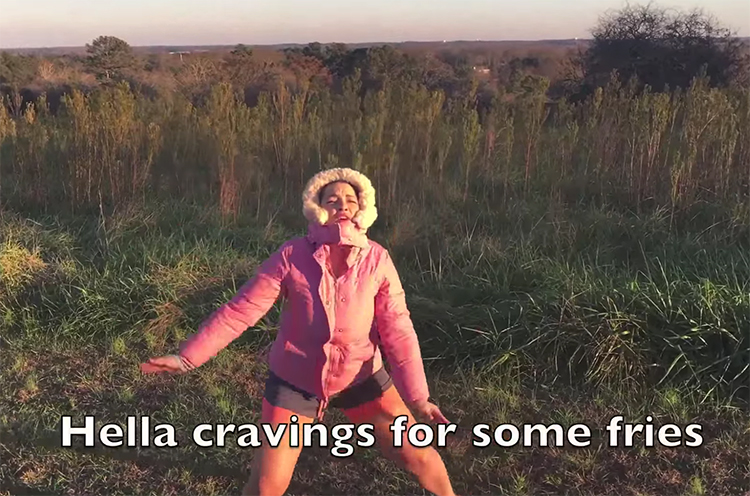 Lot's of Adele's "Hello" parodies have already popped up on YouTube. But this Hello parody is my current favorite. Justin and Genevieve are goofy and definitely don't take themselves too seriously. And the lyrics are just laugh out loud funny if you've ever been on a diet.
Hello cravings for some fries!

I did one pushup and I cried!

And my glutes are shaking,

every time that I lung.

And this gluten free bread

tastes just like a sponge.

Hello pizza late at night.

I keep on saying "just one more slice."

I get so hangry

breakfast, dinner and lunch.

And the ice cream truck is the only

reason that I run anymore.
Watch the whole Hello parody video for a smile.
[iframe width="725" height="408" src="https://www.youtube.com/embed/lQ6-nCLeDsI" frameborder="0" allowfullscreen]
---