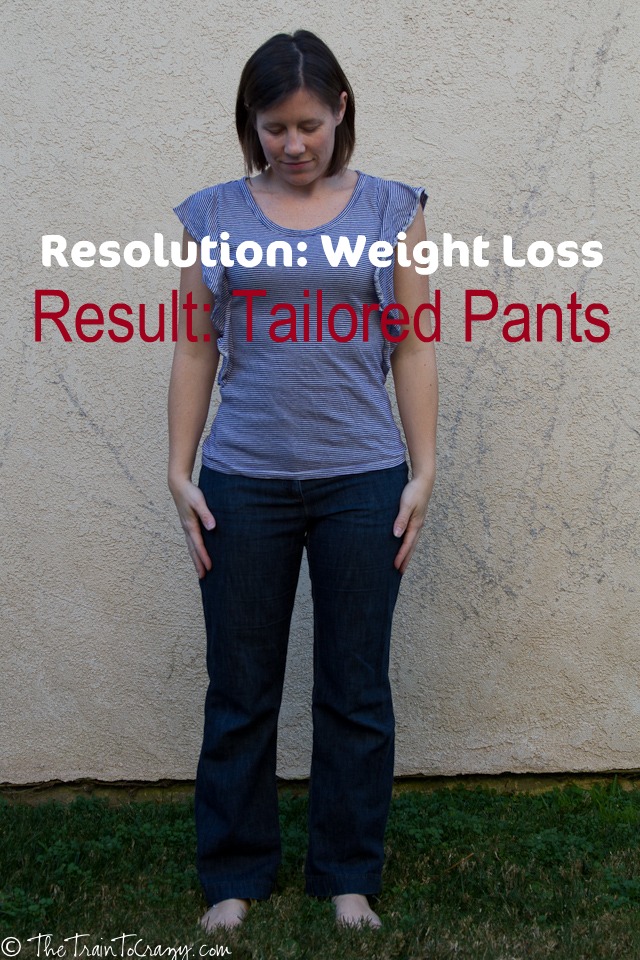 The problem with losing weight is having to buy new clothes. Often in sizes you don't wish to own. So what do you do when you find yourself wearing jeans that look like this: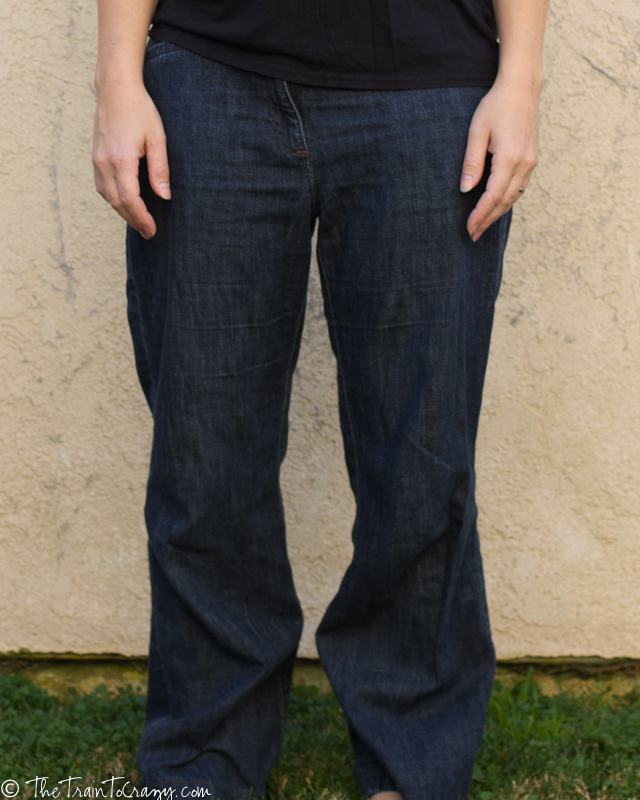 No, this won't do! No worries. There is a very quick fix that doesn't involve taking apart waistbands and hems.
1. Put your pants on inside out. Figure out how much extra in the waist and legs you need to take in. PIn the top and carefully step out of the pants.
2. Sew down each side. Make sure to sew an even amount on each side so you don't have a wonky seam up your backside.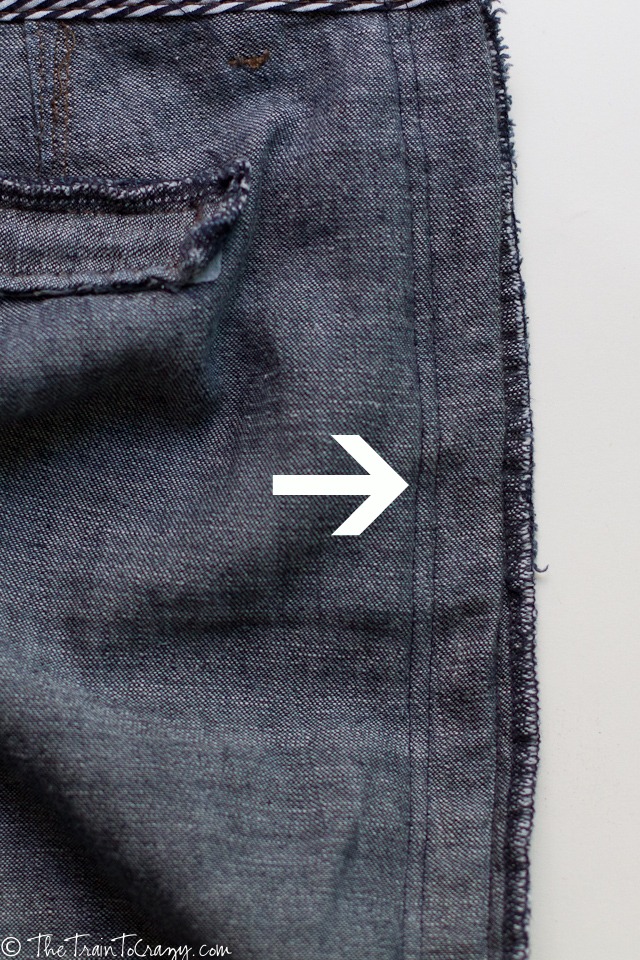 Notice here I made an original seam then tried the pants on and realized I wanted to take them in ¼″ on each side so I sewed another seam.
3. Finish the seam. Use a serger, pinking sheers or a zigzag stitch.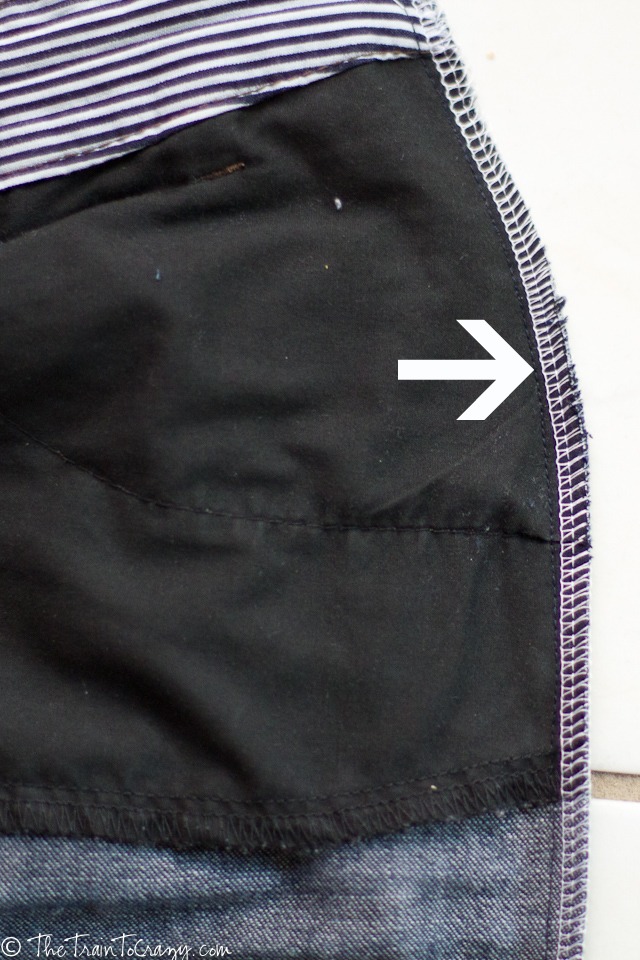 4. Sew the seam down at the waist and bottom of the pant leg. The outside will look like this: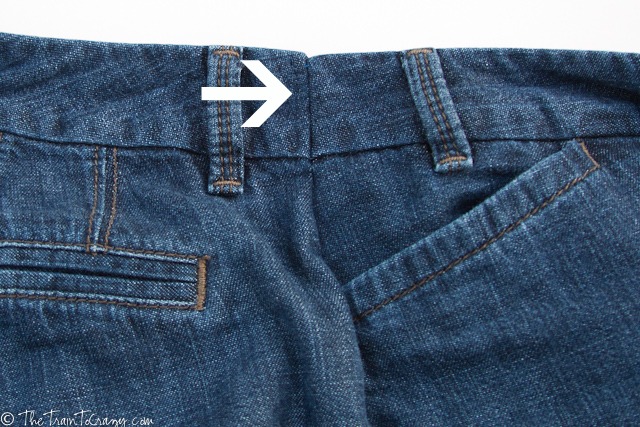 Can you see that stitching ¼″ to the left of the seam? The inside will look like this: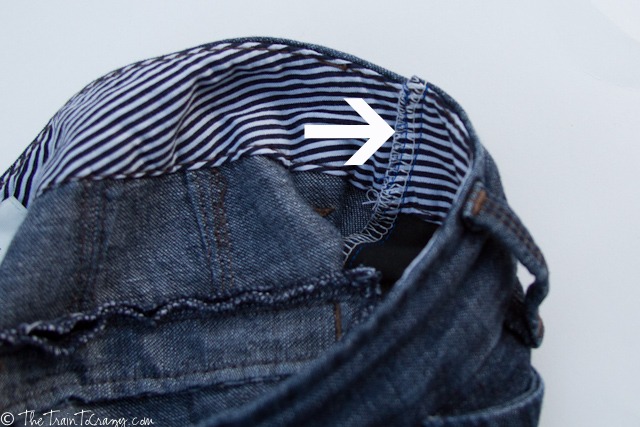 Sometimes you will want to take in the inseam as well to get a better fit. Just go for it in the same manor you did the side seams.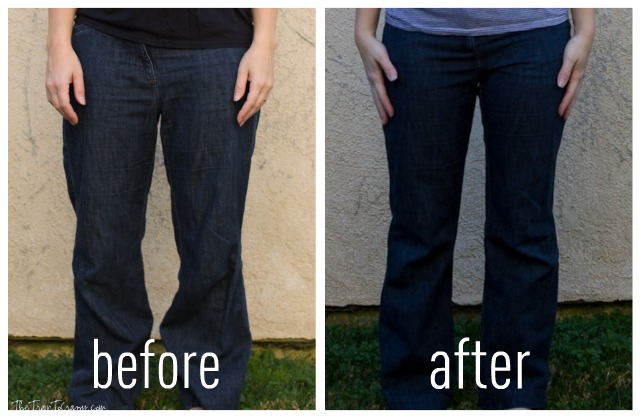 Now wear those pants with pride for the next 4 weeks until you go down another size!
Looking for adorable little girl patterns? Have you seen Petite Kids Boutique?