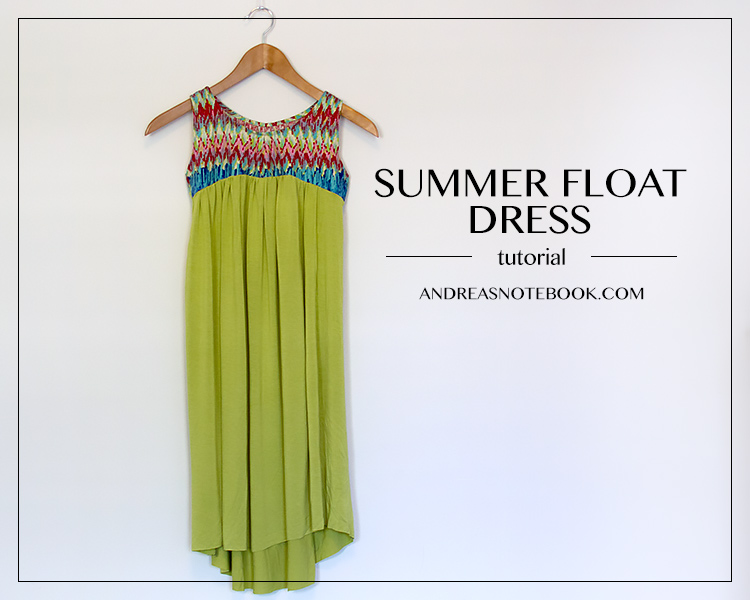 Need to make a super simple summer sundress and searching for the perfect dress tutorial? The Summer Float Dress is perfect. I'm happy to be sharing this dress for Melly Sews' Sundress Series this year! This is about as easy as dresses come.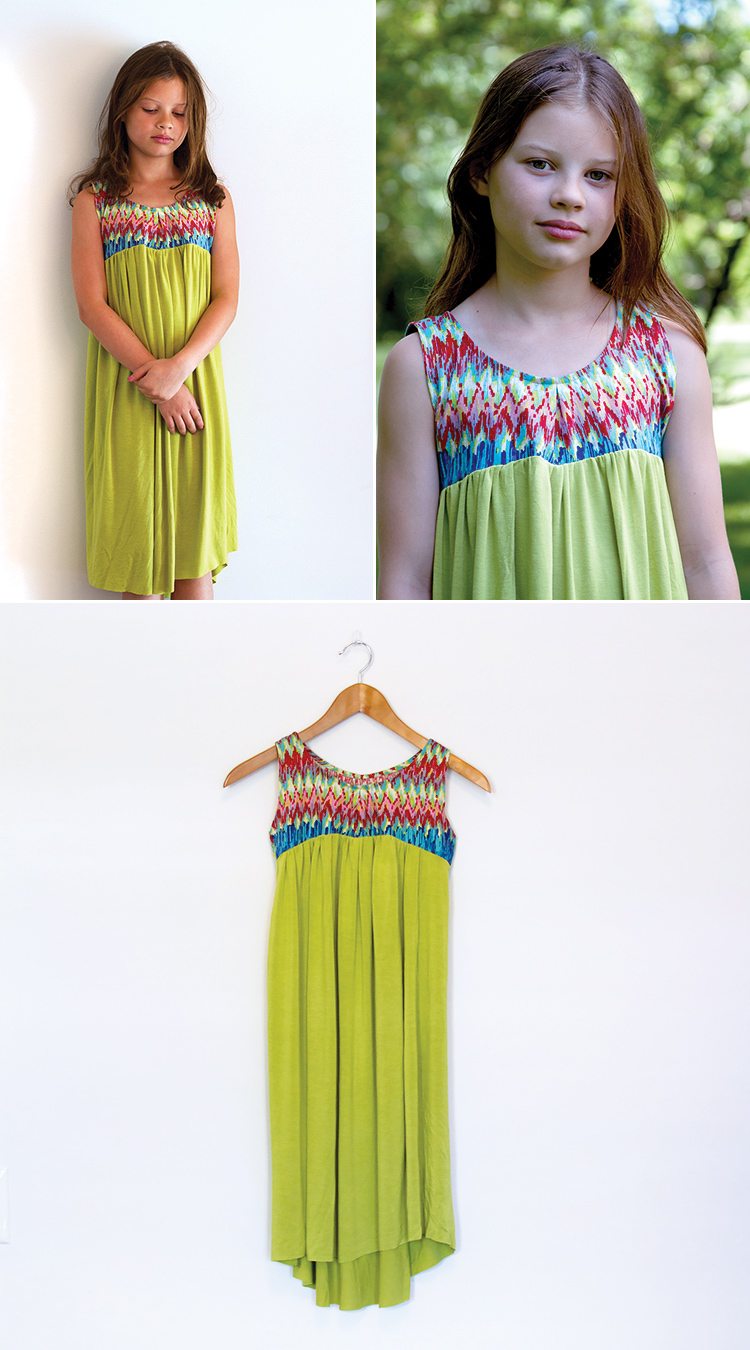 Supplies:
1 yard of light to medium weight knit fabric
½ yard of woven fabric for bodice
Dress bodice pattern (or trace a tank top that fits)
Instructions:
Cut a front and back bodice piece would of woven fabric. You'll want to make the sides 1-3″ long and curve up a couple inches in the center. Cut two rectangles of knit fabric approximately 2 times the width of the bottom of the bodice piece. Length is up to you!
1. Right sides together, pin and sew bodice pieces together at the shoulders and side seams.
2. Sew skirt rectangles together on the sides.
3. Use a basting stitch at the top of the skirt and gather the skirt so it is the same circumference as the bottom of the bodice top.
4. With right sides together, put bodice (right side out) inside the skirt and sew bodice to skirt. Make sure to match side seams and centers so gathers are even.
5. Turn, press, turn and press neckline and arm holes to finish. Alternatively serge edges and just turn under once and sew or use bias tape to finish.
Leave the hem raw for a summery look. Cut a high/low dress or cut even for a more traditional look.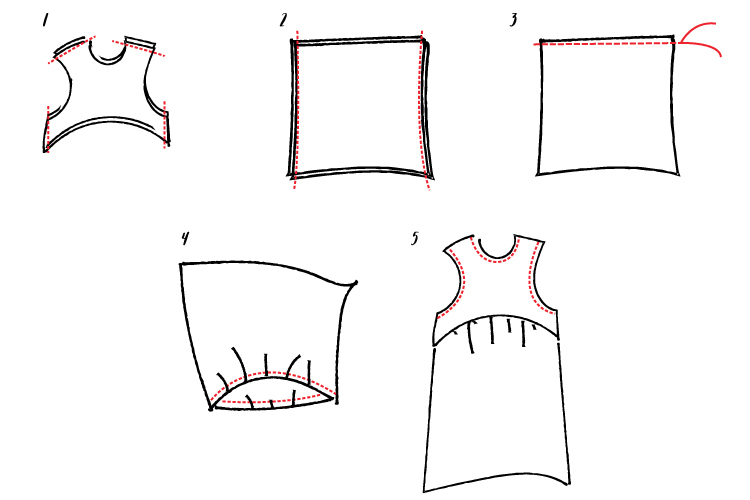 Check out more sundresses on the 30 Days of Sundresses Series!