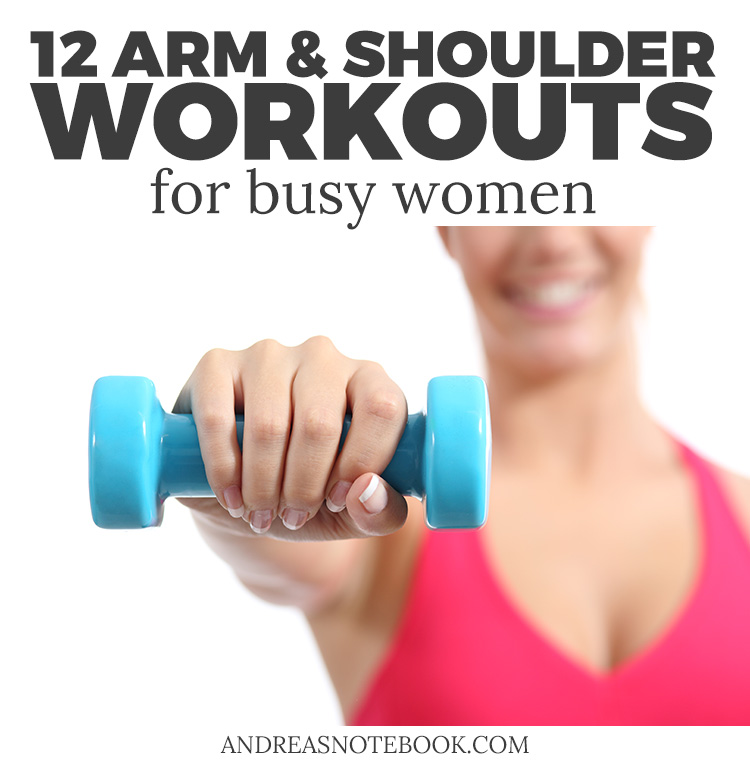 © Antonioguillem/ Dollar Photo Club
I have heard so many times that strong is the new skinny. Strong women are looked up to and admired. Health and fitness is becoming more important. I'm inspired and motivated when I see women pushing themselves to their limits and taking care of their bodies. There are so many ways to get fit–body weight training, yoga, HIIT, weight-lifting and more. There are also so many areas that we want to strengthen and tone… Arms and shoulders can often be overlooked.
Not anymore.
Check out these 12 Arm and Shoulder workouts and see what is so important about upper body strength training. Now you will never run out of ideas for toning your arms and shoulders.
---
1. 20 Effective Shoulder Exercises
Stylecraze has put together the top 20 shoulder exercises that you can do to sculpt sexy shoulders. Shoulders are one area that I often overlook in my workouts, but now that I have this page bookmarked, I can easily work a few shoulder exercises into any workout routine.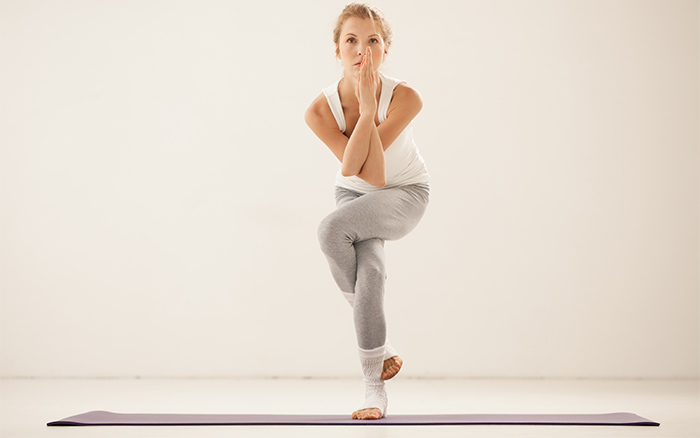 ---
2. Dare to Go Sleeveless 15 minute Arm and Should Workout
This is definitely an intense workout with 5 different moves to get your blood pumpin' and your arms aching…. in a great way! Check it out on Tone and Tighten! Not only does it give your arms a good workout, it includes some cardio to help get your heart rate up to make it a very effective workout that will burn calories while you tone!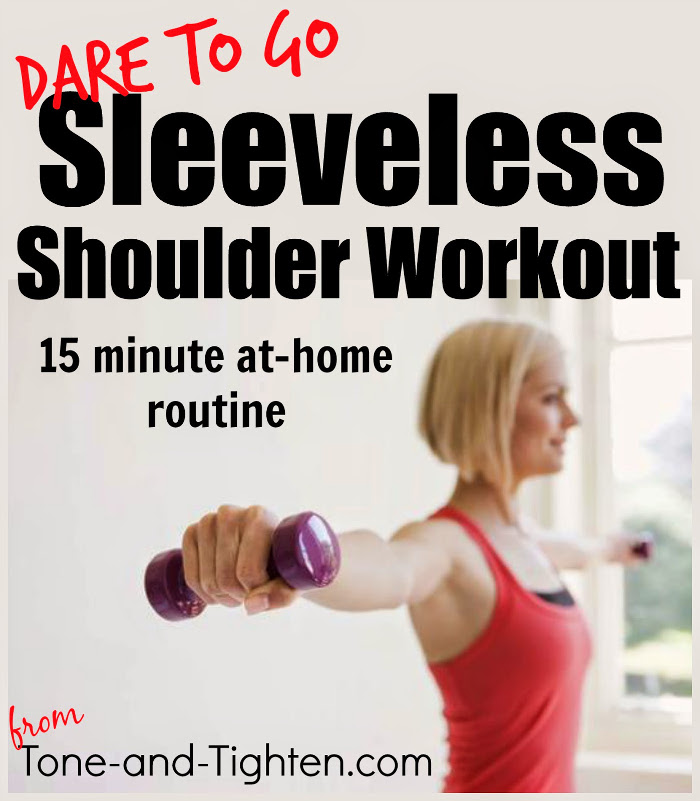 ---
3. Sculpt and Strengthen your Arms with a 3-Week Challenge
Detailed instructions and a workout plan to help you get stronger arms in just 3 weeks! Popsugar has all the details. I love that it tells how to choose the right amount of weight and helps you work up to additional reps.
---
4. 3 Best Moves for your Shoulders
Having strong shoulders really helps strengthen your posture. These 3 moves from Prevention will help prevent your shoulders rolling forward in a slump. These are the only moves you need to stand a little straighter and a little taller, which will help you look and feel more attractive! Double win! Who knew shoulders were so important?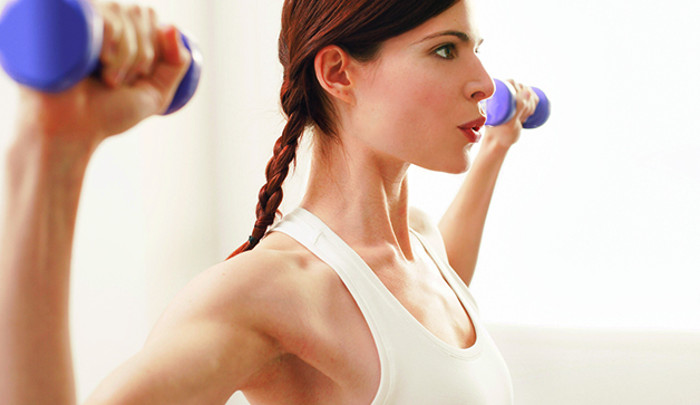 ---
5. Best Arm Exercises with Weights
You'll need some dumbbells and a lot of energy for these exercises. Work out your arms and add a little movement like squats and lunges to give you a good cardio and strength training for the rest of your body. The pictures and explanations help you to master each move.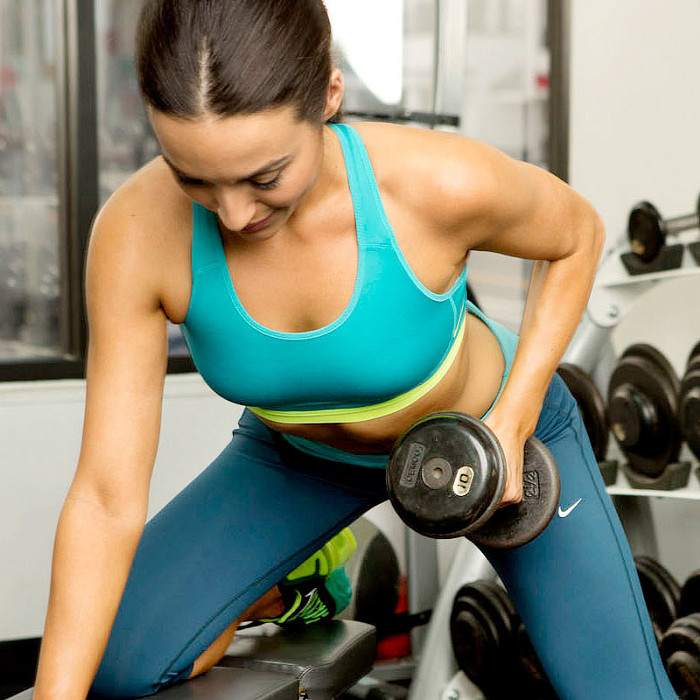 ---
6. 7 Moves for Jiggle Free Arms
Ha! I just love the title of this series of exercise. This is whole set of unique exercises, most just using your own body weight to strengthen and tone your arms. Check it out on Fitness.
---
7. Yoga Poses for Strong Upper Body
If yoga is your thing, this is a great resource for you. Move Nourish Believe lays out a whole lotta yoga poses that take strength and endurance to complete. Each of them working your arms, shoulders and the rest of your body too.
---
8. 17 Free Weight Exercise for Toned Arms
Skinny Mom refers to this as the Love Your Arms workout. With 17 exercises you are toning every part of your body and getting nice and ready to show off your strong arms during tank top season. Which is RIGHT NOW!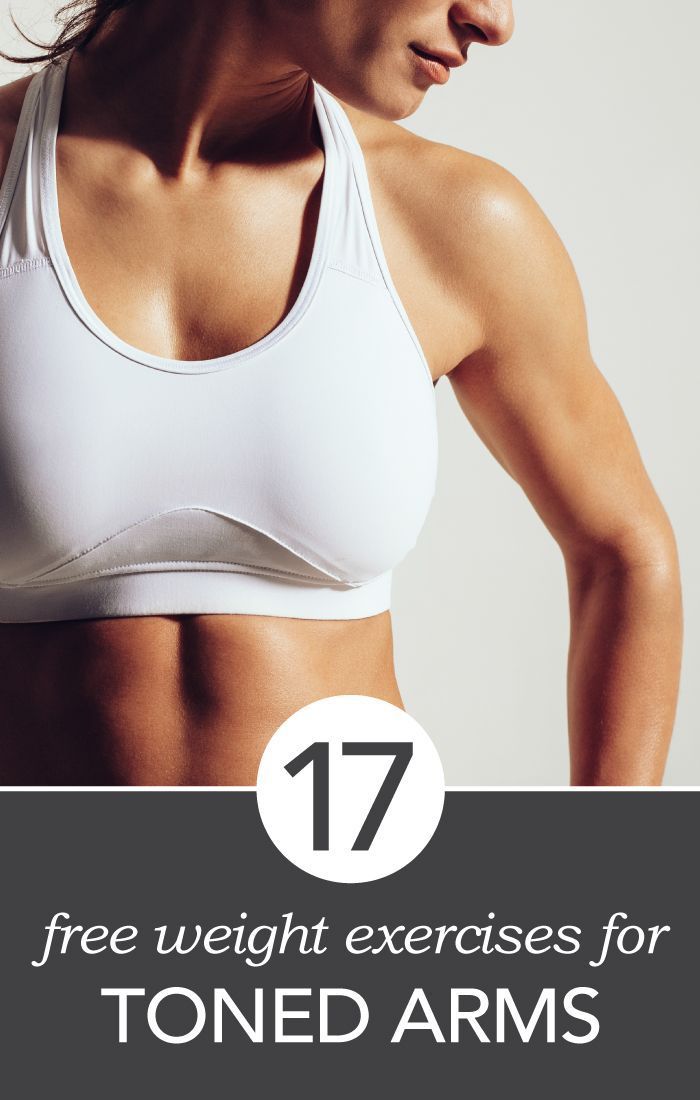 ---
9. HIIT for the Upper Body
If you've ever done a high intensity interval training workout you know they are no joke! This workout gets you moving while providing 6 key moves to strengthen your upper body. I love the instructions and the tips for adding a little challenge to each move! Details on the Greatist.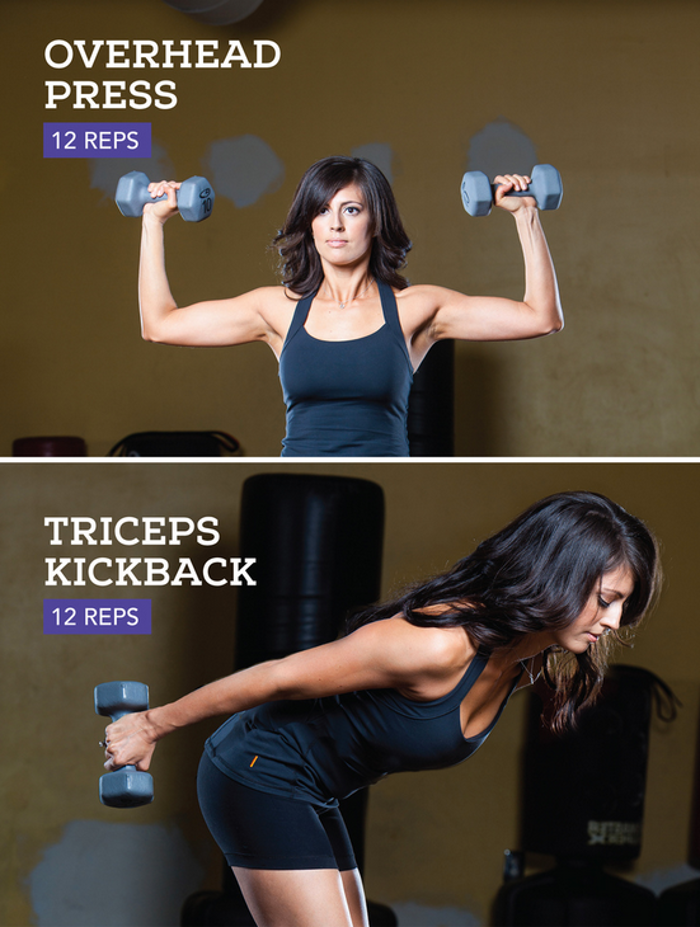 ---
10. 11 Moves for Strong Arms
Looking for some great moves with tons of trainer tips? These 11 moves from Health educate and help you achieve the look that you want for your arms. I am so motivated just reading about these moves!
---
11. Sculpting Workout for Back and Shoulders
Strong is the new skinny… or so I've heard. And having a strong and sexy back is not only nice, but it's important for helping support your core. This workout is full of challenging moves that will tone and strengthen. Check it out on Skinny Mom.
---
12. Body Weight Training for your Arms
Not everyone has or loves using dumbbells to tone and strengthen the arms. Using your own body weight is a very effective way to work out your arms. I love some of these moves found on Stylecraze.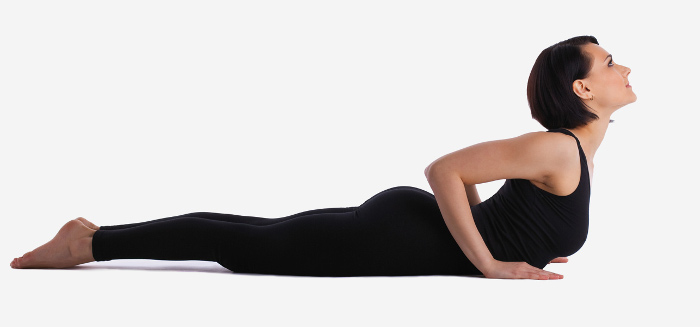 Time to get busy toning your arms and shoulders!