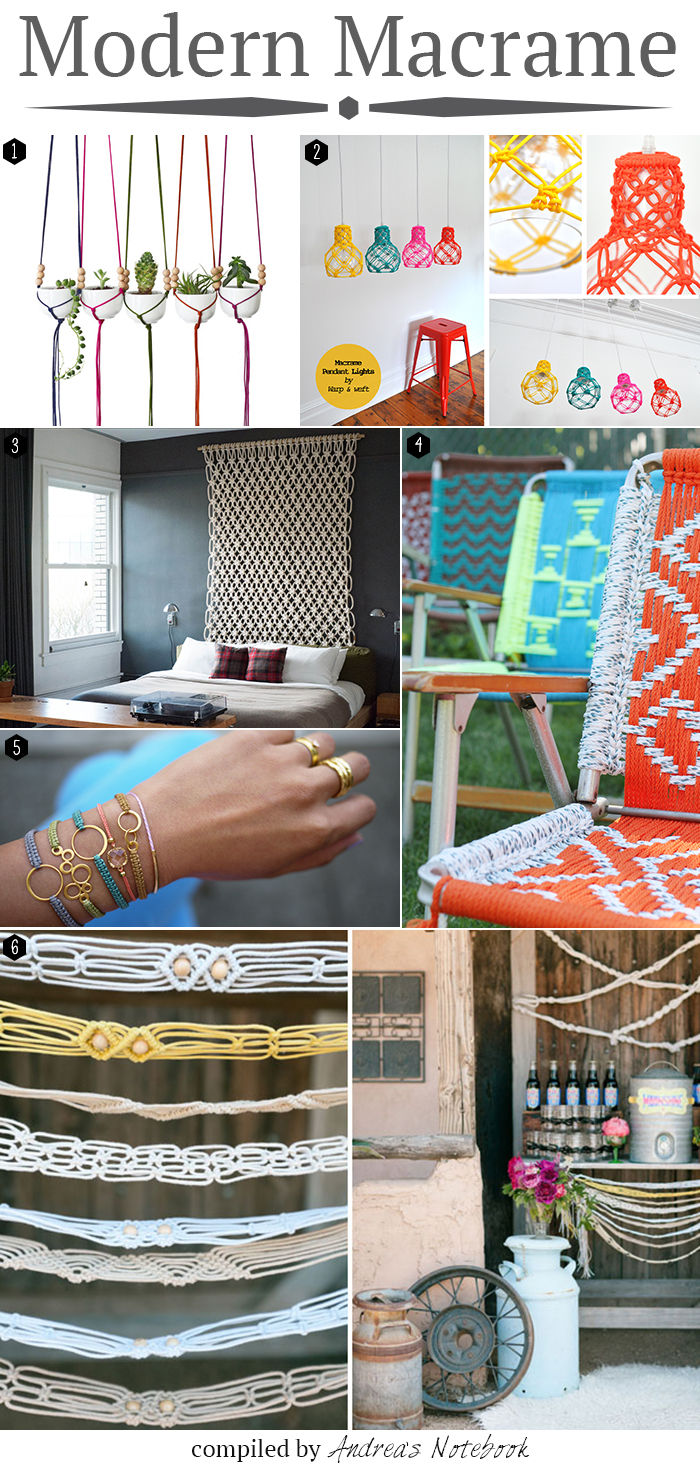 If you're 30 or older and you hear the word "macrame" there's a 75% chance it gives you fond memories of your mother and makes you cringe a little at a smelly old wall hanging you had in your house. So when you hear that macrame is making a comeback you likely think, "NOOOO!" Fortunately, modern macrame is a bit different (Less complicated? Less brown?).
Modern macrame at it's best.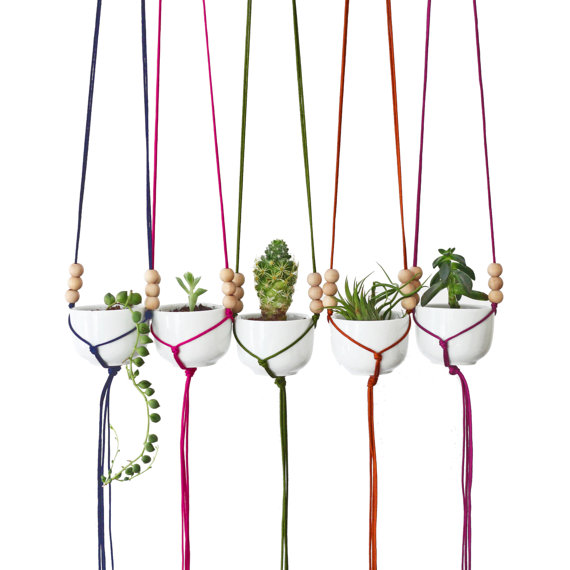 Super simple, colorful. The juxtaposition with the white pot and green plants is great. Find these on Etsy.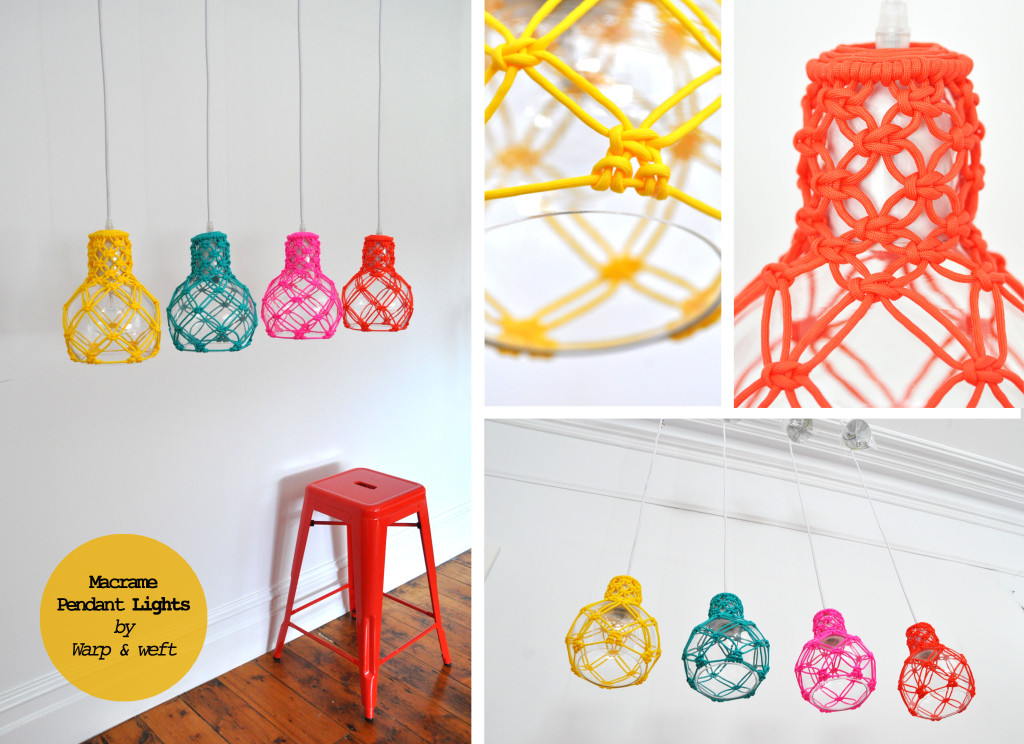 Did I mention color? (source)
But also white. White macrame isn't something from the 70's. It's fresh and modern. Sally England is an amazing macrame artist.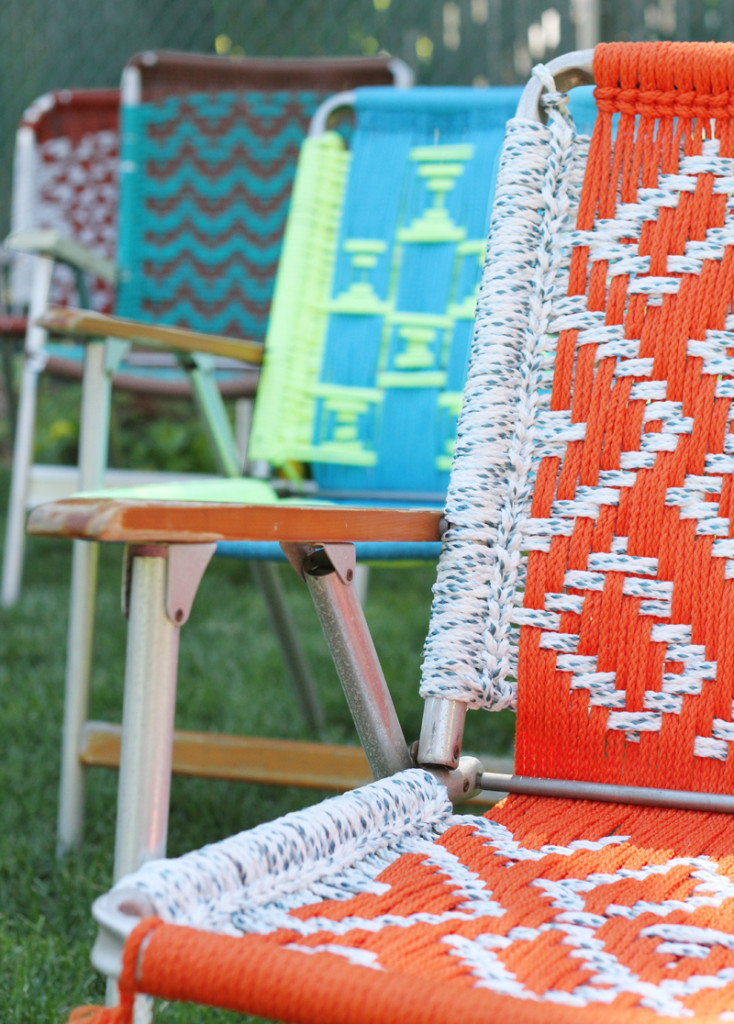 And macrame isn't just for hanging pots and wall hangings anymore. These are a colorful example of the many possibilities. Deuce Cities Henhouse has a video tutorial for this if you're interested.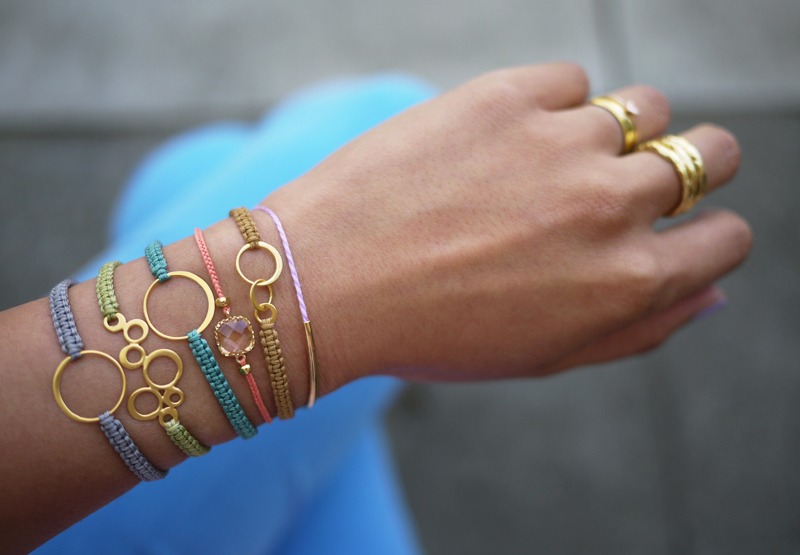 Modern macrame can be delicate! See the tutorial.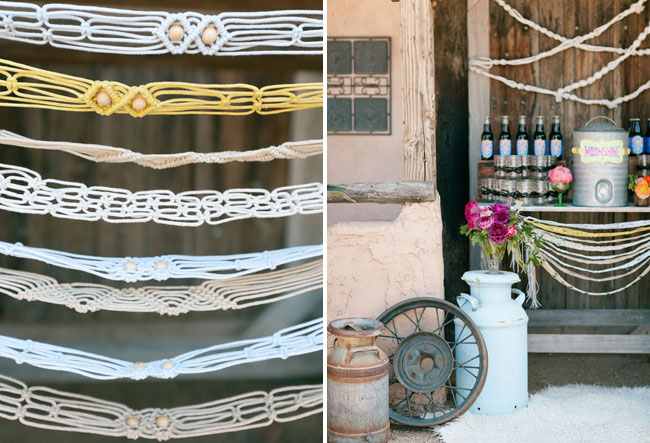 Macrame as wedding decor? (source)