Looking for the perfect wall decor or Valentine's Day gift? This L-O-V-E string art is easy to make and makes a cute gift! Follow our printable template to make the love string art.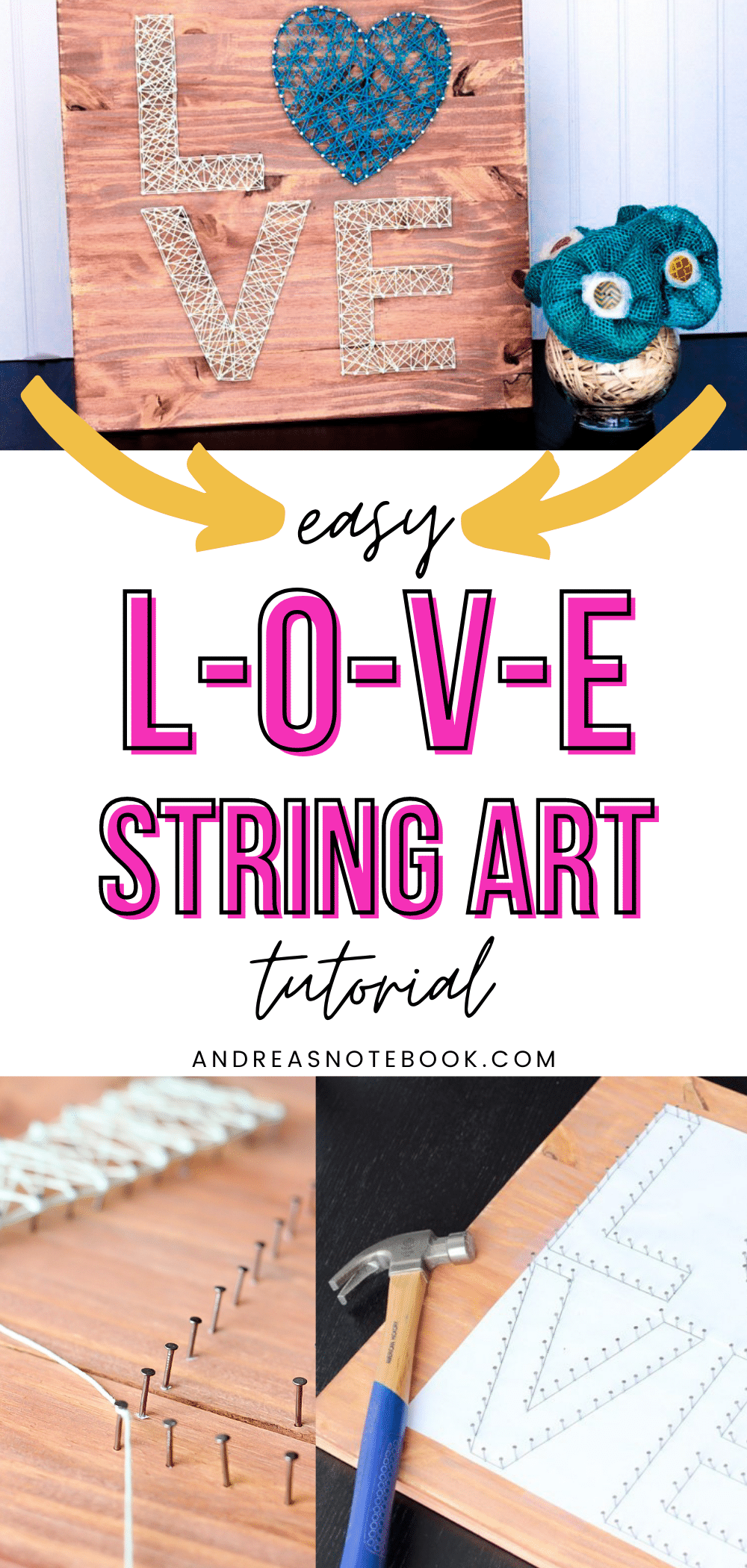 Okay! I know this is cliche, but I'm so excited about this Love String Art! String art seems to be pretty popular and now that I've completed one, I've got plans for a whole lot more!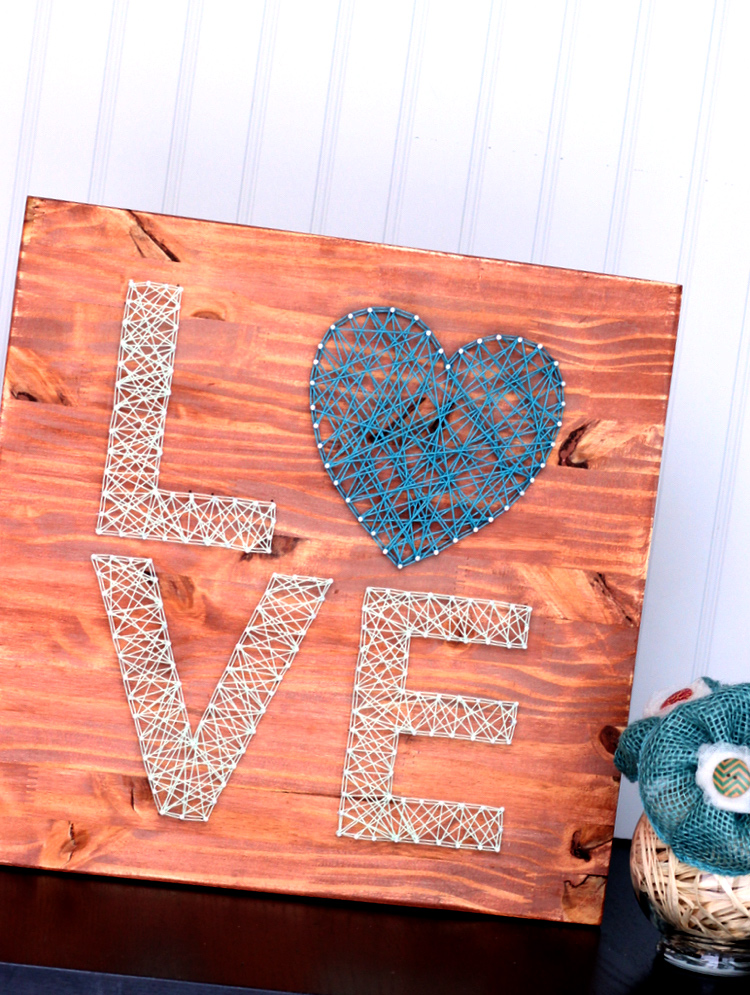 My sister in law first introduced me to string art with this pretty little Antler String Art. Now I see why she loved doing it so much! It was stress relieving to hammer those nails into the pretty wooden board that I stained. And it was relaxing and exciting to wind the string around and make it look just the way I wanted to. And I LOVE how it turned out.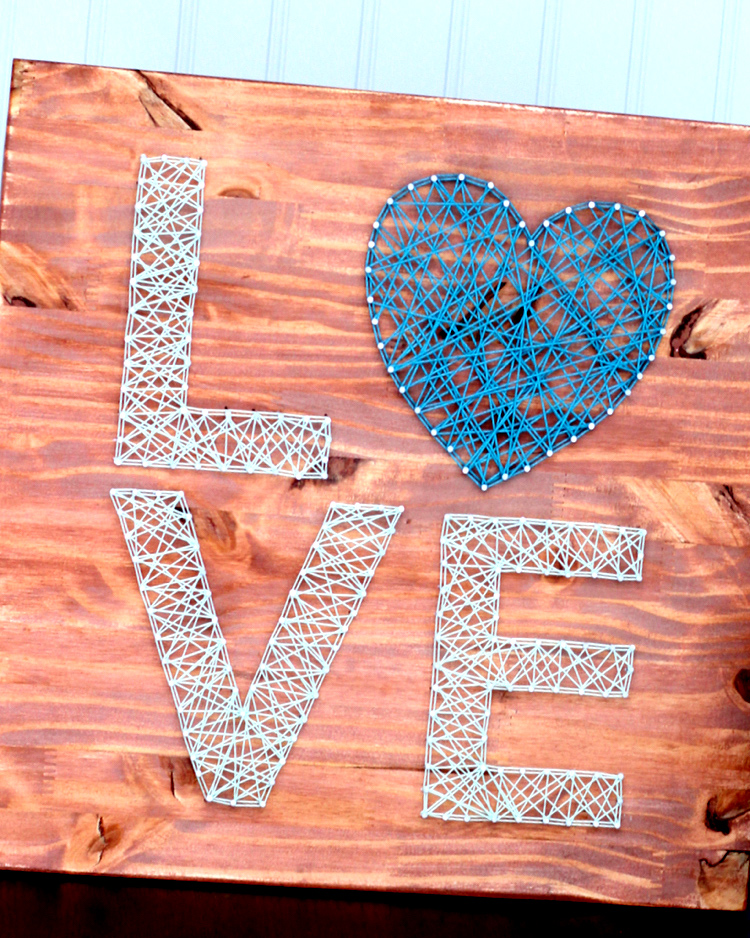 Love LOVE LOVE!!!
I think this string art is perfect for this time of year. With Valentine's Day coming up and everything. However, I will leave this piece of art up year round because I want to have a little more love in my home.
When I was choosing the colors for this love art I tried really hard to stay away from blue. I'm pretty much addicted to blue. As you can see I just couldn't resist. It looks perfect though, so I think I made the right choice. So string art is really very simple! Here is what you need!
Supplies:
Board
Stain and paint brush
Nails
Embroidery Floss
Hammer
Download LOVE template (link at bottom of post)
Directions:
First, figure out what you want your string art to say and pick a board the right size. Prepare your board, sand it smooth, stain it or paint it!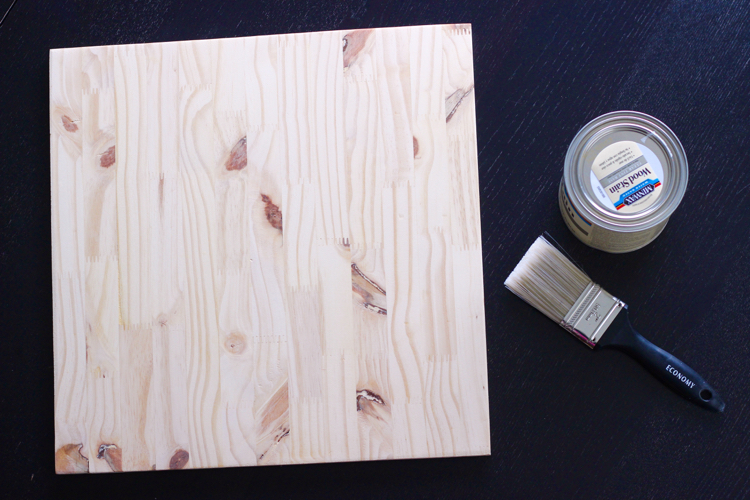 Next, print out your design and place it exactly where you want it. Secure it.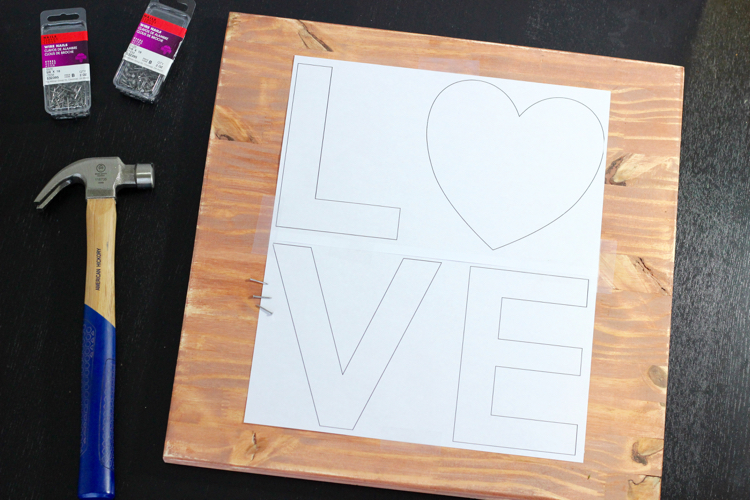 Once you have everything situated, start nailing away. You'll want to nail every ½ inch or so.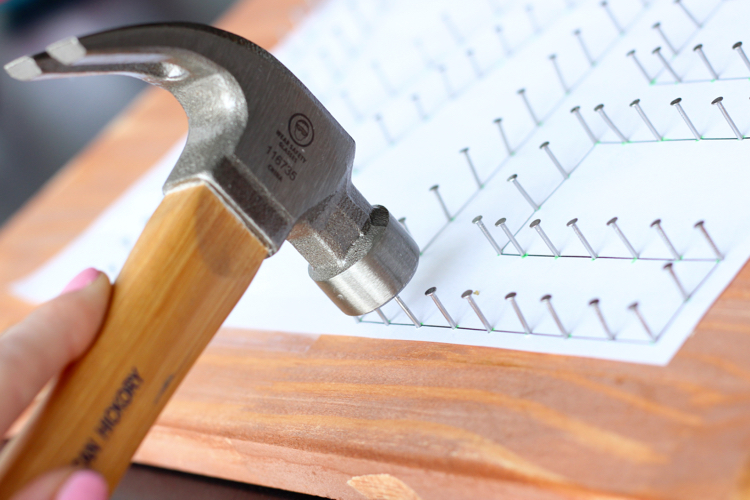 This is the stress relieving part. You'll definitely want to make sure you mark where you want each nail and then make sure all the nails are about the same height.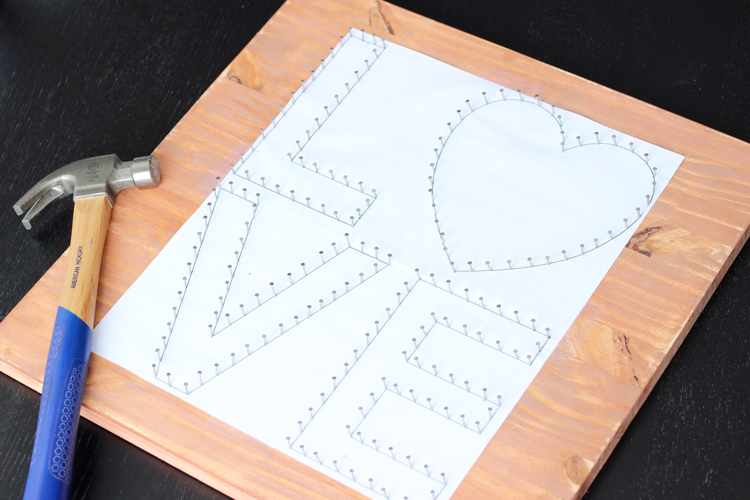 It looks pretty cool with all the nails in it. But, now you get to remove the paper and it will look even better…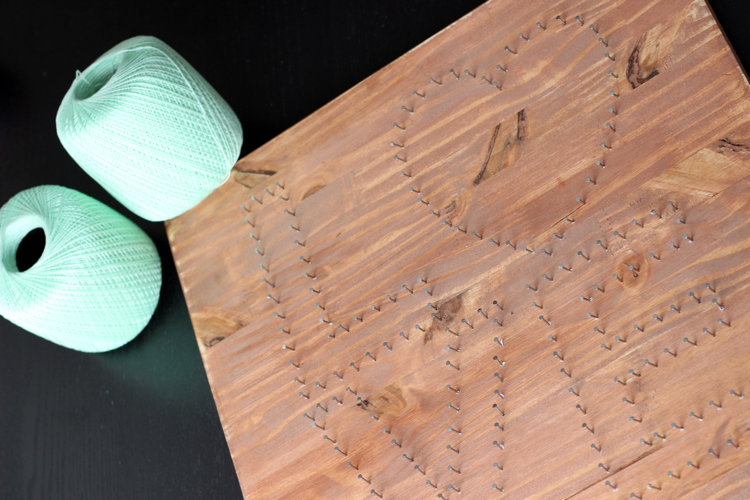 After you remove the paper, the relaxing part begins. Tie the string off on one nail. That will be your starting point.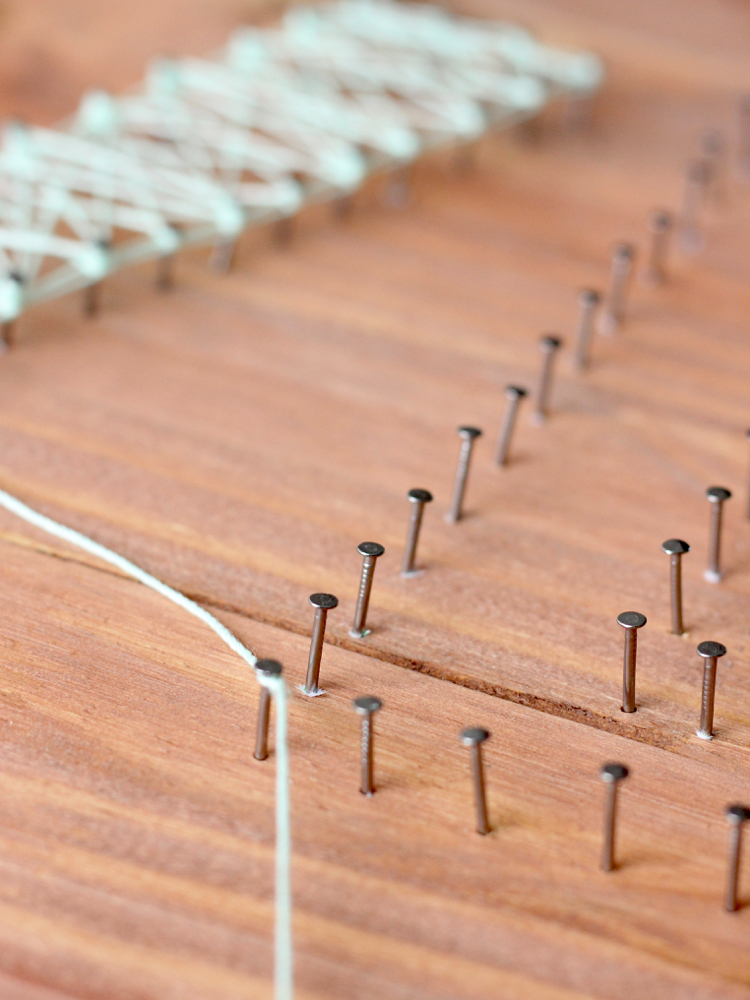 Wrap it around to create a double border.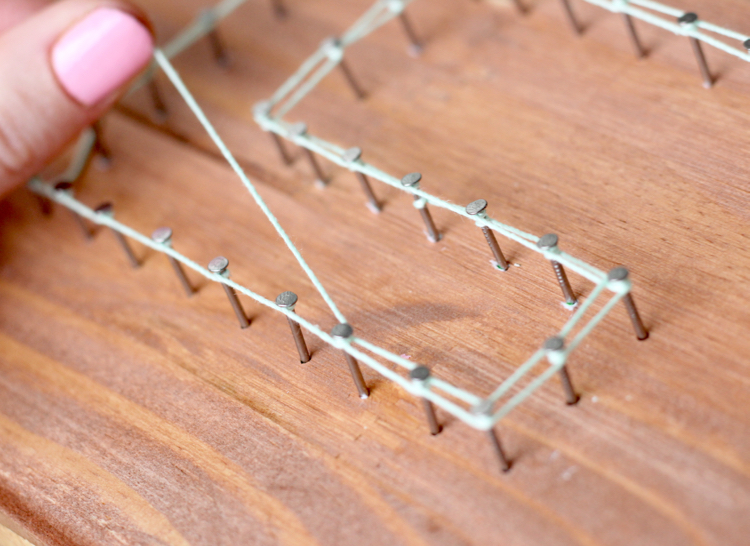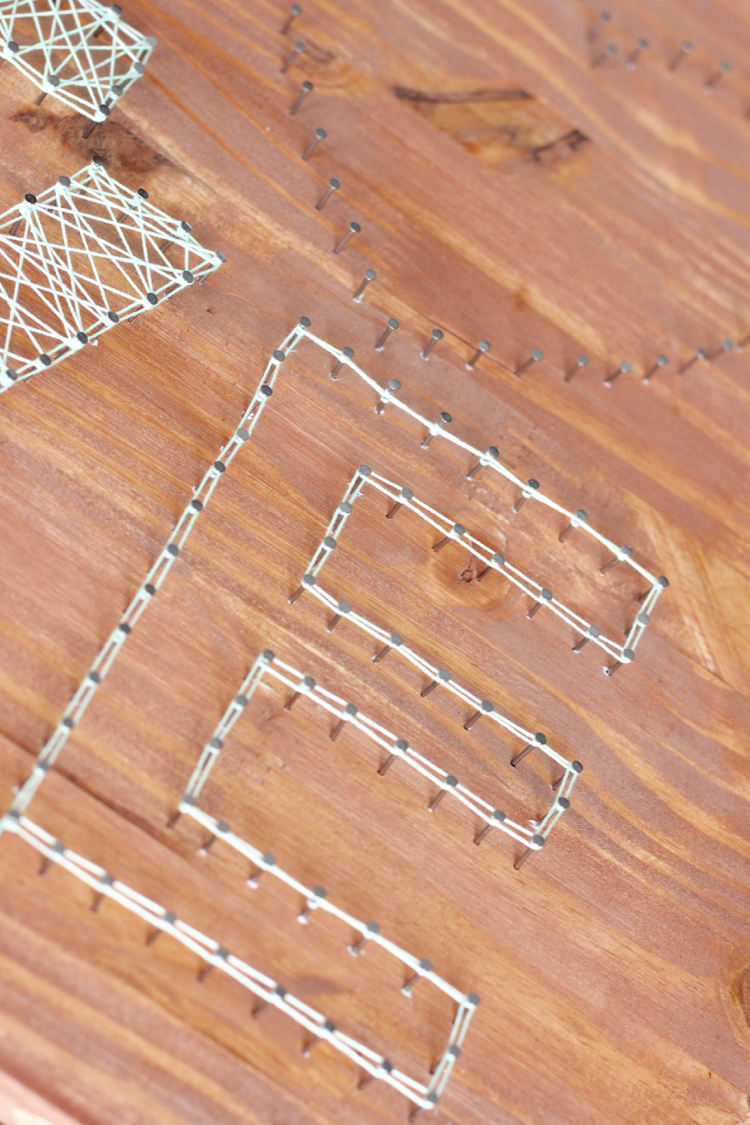 Then go crazy. Wrap that string around and around until it looks just the way you want it. It's okay if you have to re-do it because that gives you even more time to relax. Make sure your string is tight and secure!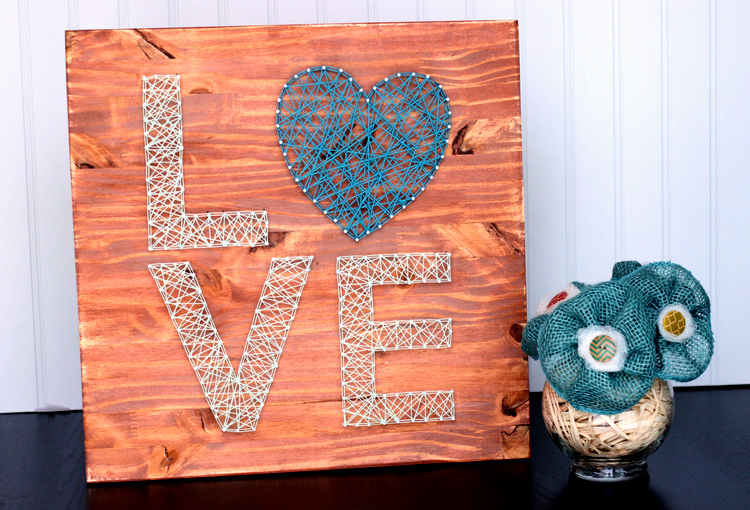 Now place your string art board somewhere you can see it and admire how pretty it is!