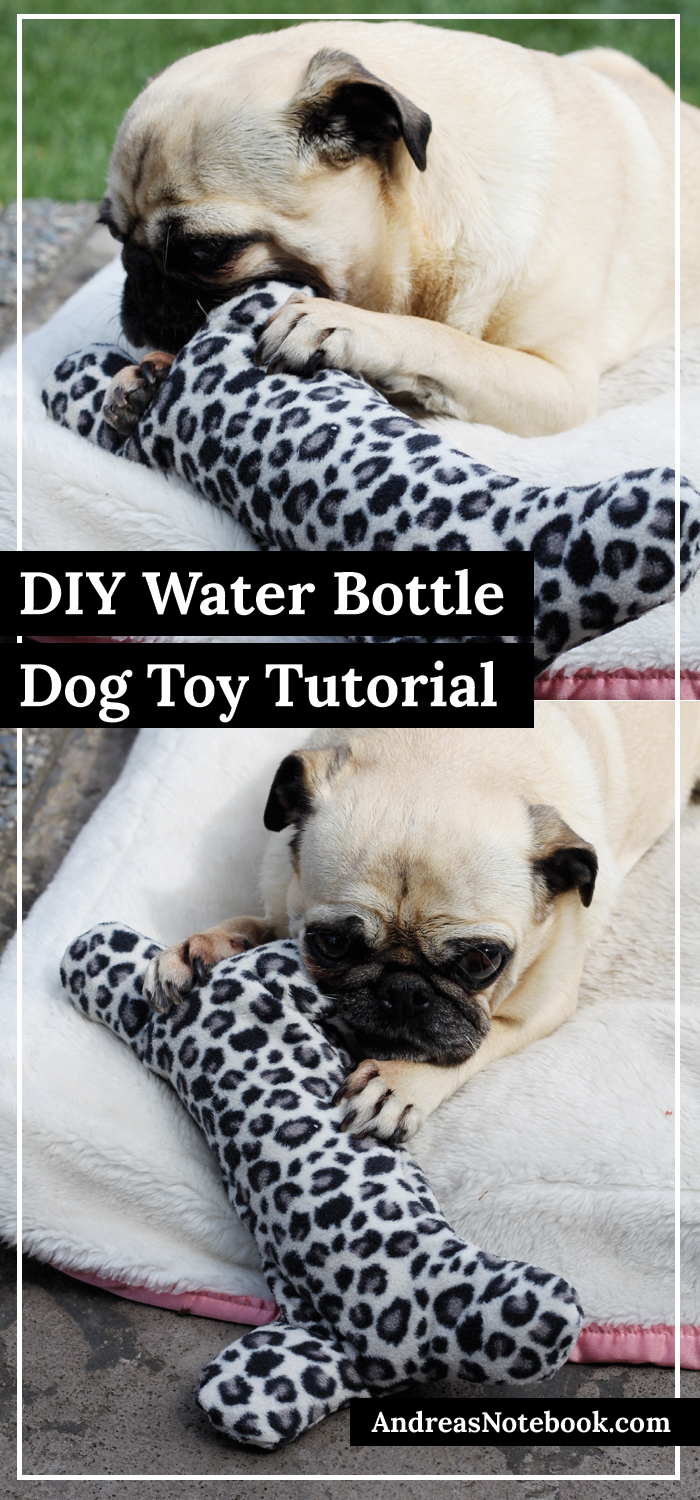 My dogs love chewing on water bottles and it gave me an idea for how to make a dog toy: a simple homemade water bottle dog toy shaped like a bone!
This cute and simple sewing project makes the perfect upcycled dog toy. It's safer, and much cuter, than just letting your dog gnaw on an empty bottle. Made with fleece, this is the perfect project for using old sweatshirts or fleece scarves. The simple envelope construction means you can easily slip a new bottle in whenever it looses it's crunch. And with the free pattern this is a super quick and easy sew. Never waste your hard earned cash on fancy dog toys again! With a few recycled items you can make your own! You'll love making it and your dog will love playing with it!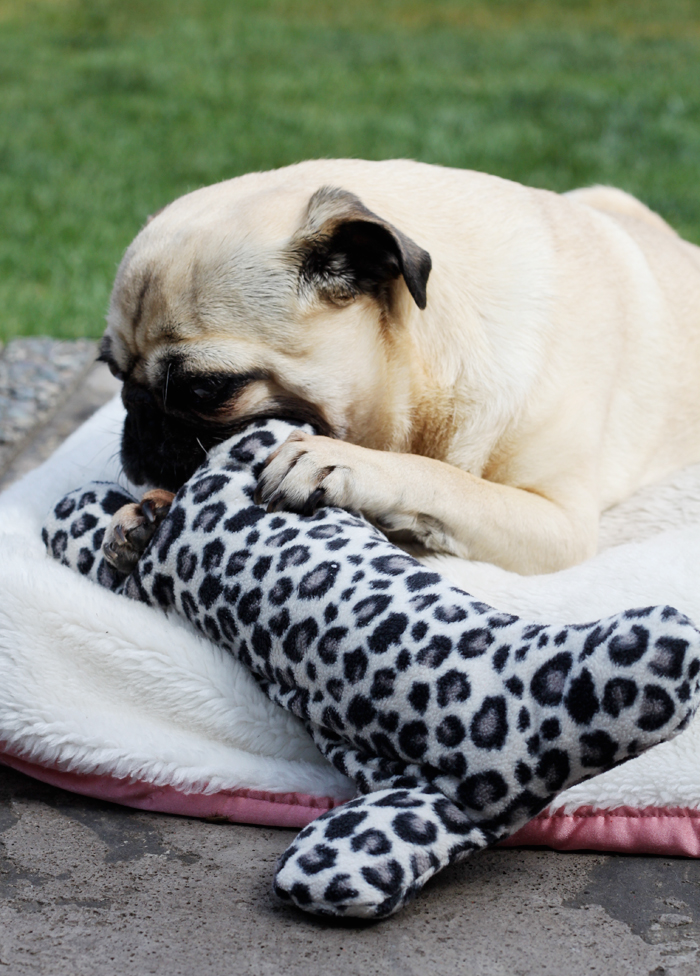 Supplies:
Empty 500mL plastic water bottle
Piece of fleece (old sweatshirts work great!)
Basic sewing supplies
How to Sew a Water Bottle Dog Toy: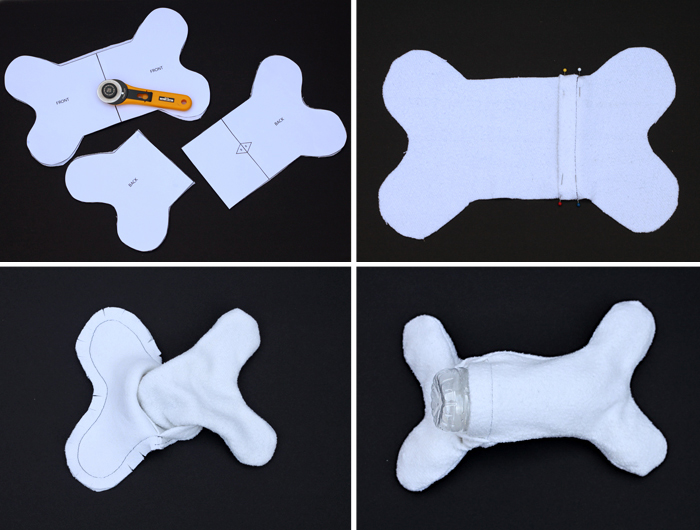 Print pattern, cut out each piece and attach pieces with tape where indicated.
From your fabric, cut out one of each pattern piece, three total.
Fold the straight edge of each back piece over one inch, pin, and sew to create a 1" hem.
Layer the back pieces over each other so that the hems overlap. Baste along the outside edge where the hems overlap to create a complete bone shape with a slit opening.
Pin the front piece to the back piece with right sides facing and with a ½" seam allowance stitch all the way around the bone shape.
Clip the round edges of your bone and turn your project right side out. Optional: give the ends of your bone more body by stuffing them with fleece scraps, if your dog is a crazy chewer you might want to skip this step.
Stuff with an empty water bottle and give to your pup!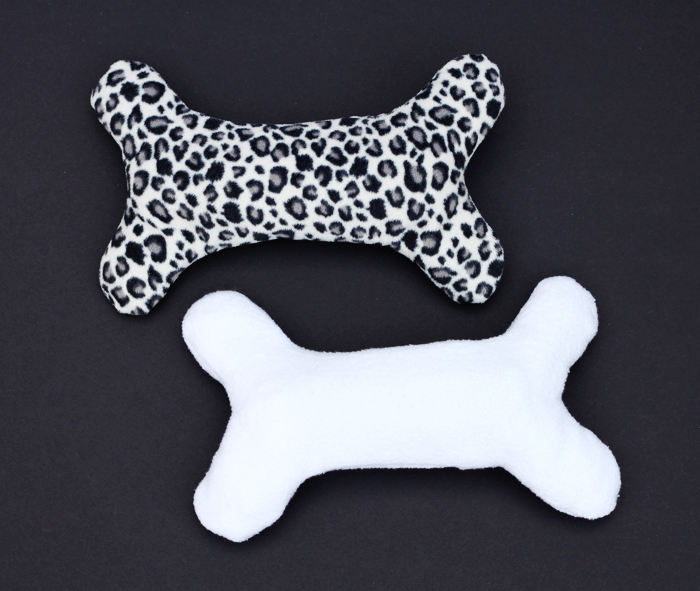 Happy Crafting! I hope your dog likes these as much as mine does!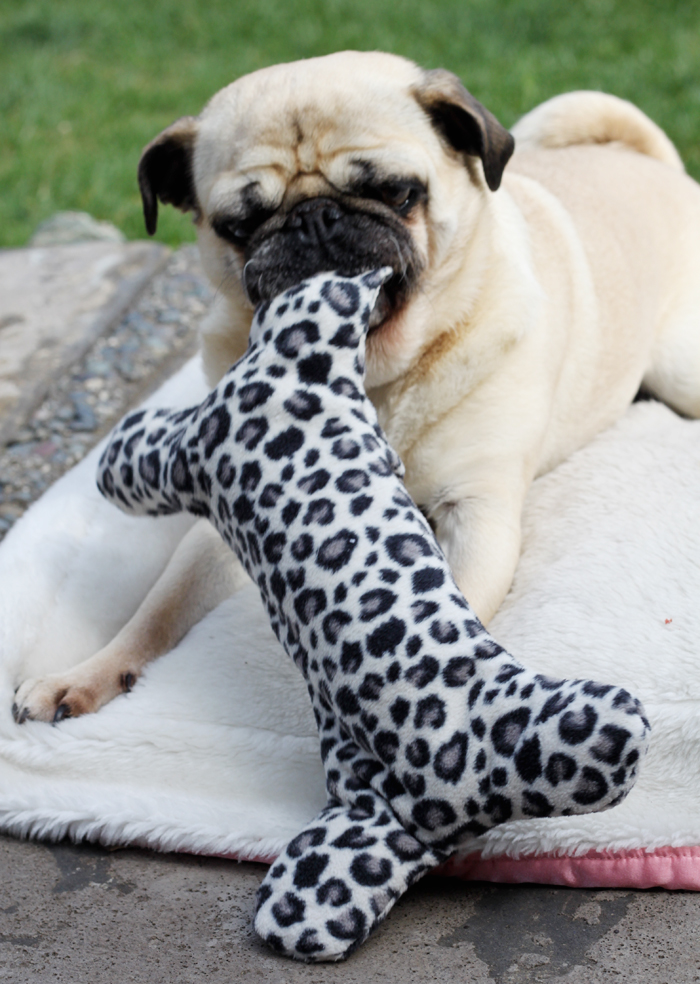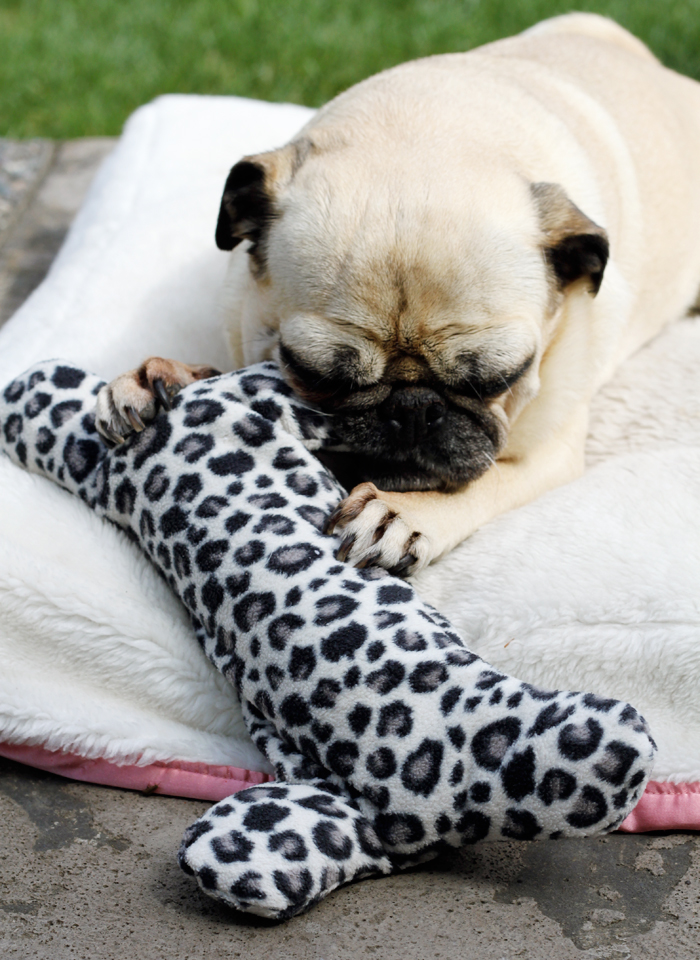 ---