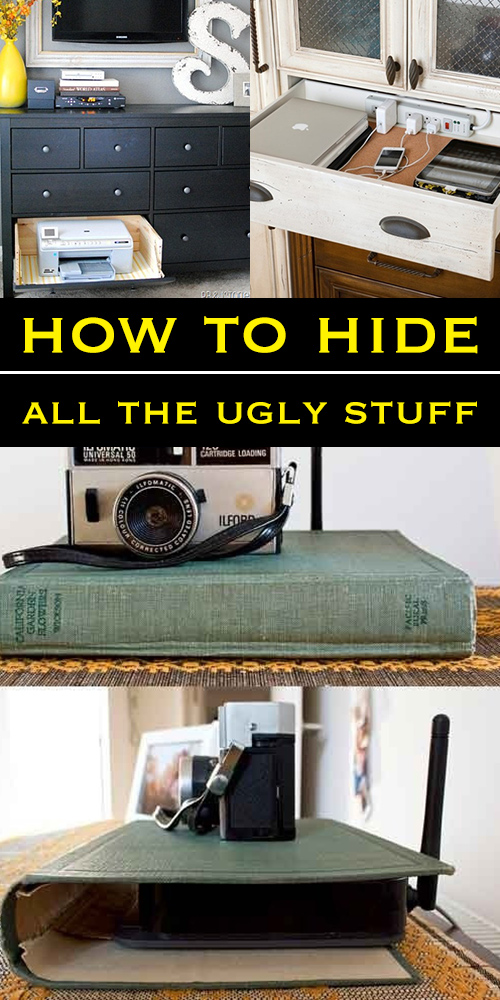 Hide all the eyesores in your house by disguising them or covering them up! I've found 10 different "ugly" areas that almost everyone deals with . I hope you love these ideas! Now you can hide all the ugly things! Tutorials and links below each photo.
1. Hide your printer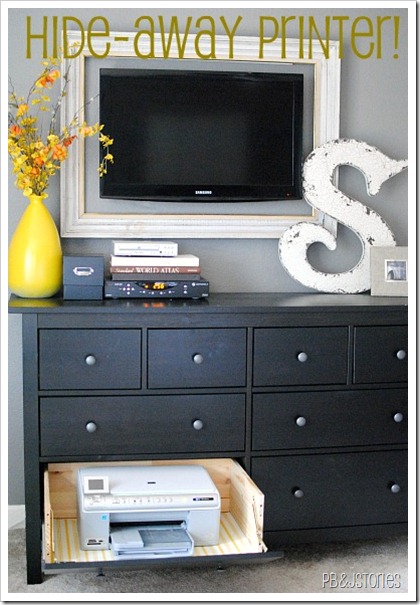 PBJ stories has this tutorial.
2. Hide your laundry baskets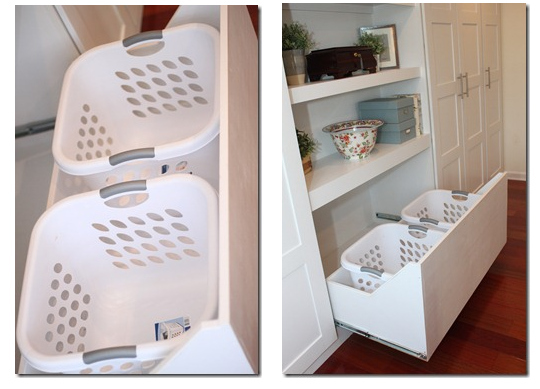 3. Hide your wireless router.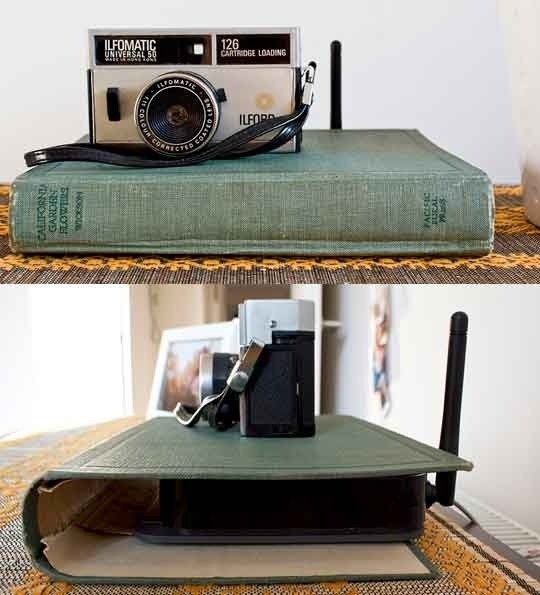 4. Hide your TV cords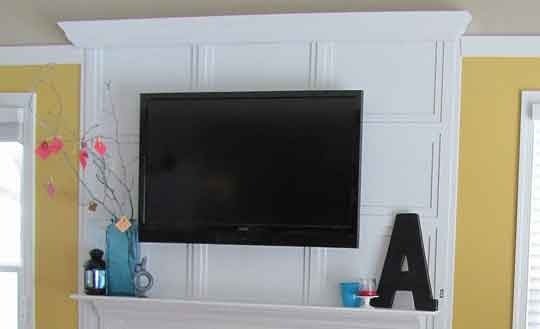 In The Thick Of It has this tutorial.
5. Hide your paper towels
Paper towel holder found here.
6. Hide ugly pipes
Pegboard tutorial here.
7. Hide your electronic charging station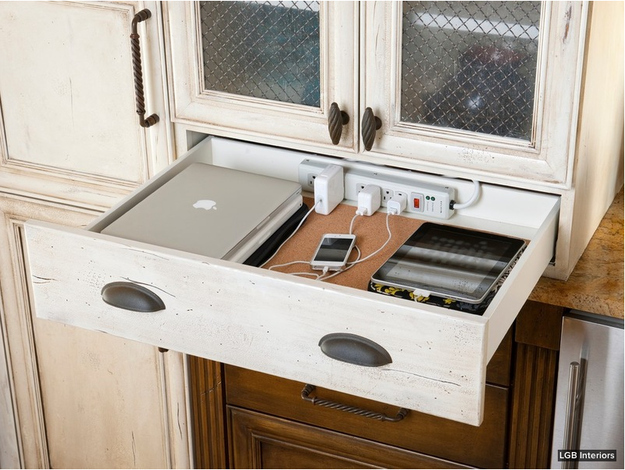 8. Hide a TV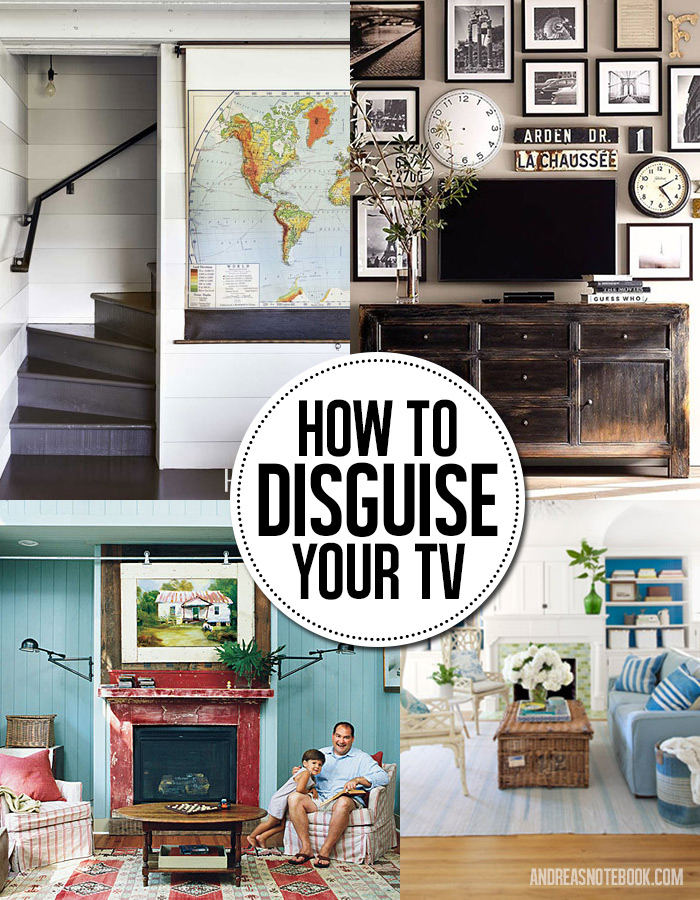 9. Hide ugly cords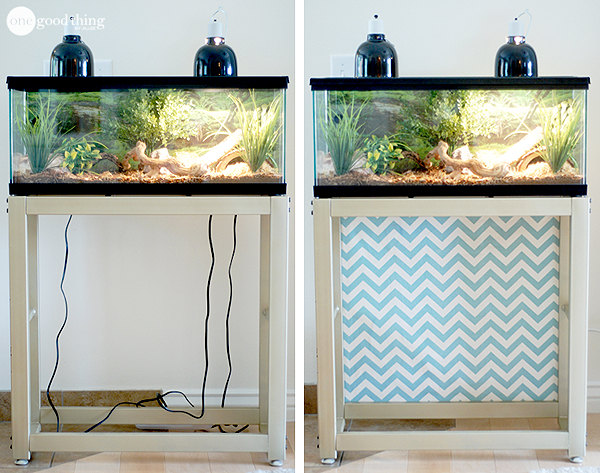 Tutorial by One Thing By Jillie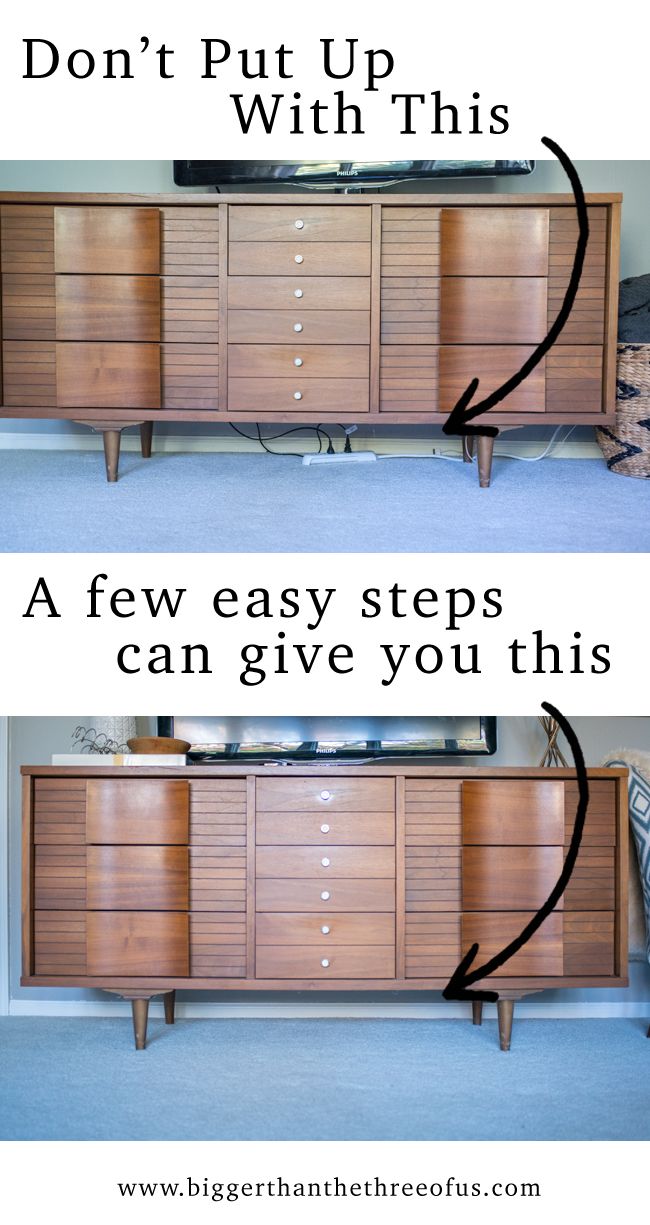 tutorial by Bigger Than the Three of Us.
10. Hide an alarm panel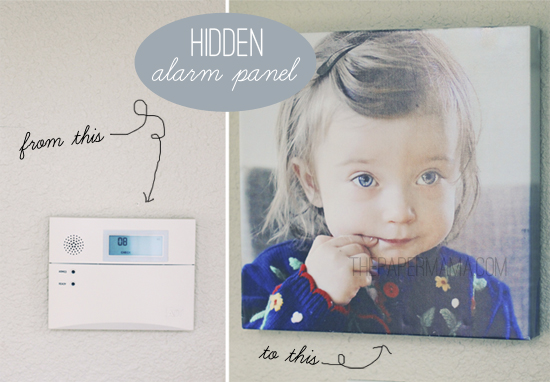 Tutorial by BHG.