A TV is often the focal point of the American living room but sometimes it's nice to take the focus off that ugly black box. I've collected 8 ways that you can make a DIY (do-it-yourself) solution to hide a TV. There are lots of examples and many of the options have tutorials. Note the source below each photo.
1. Hang a track above the TV to slide artwork.
See this video tutorial at
Lowes
.
Source:
Country Living
2. Mount a TV inside a piece of furniture with a hinged top. This is a little crazy and a little cool.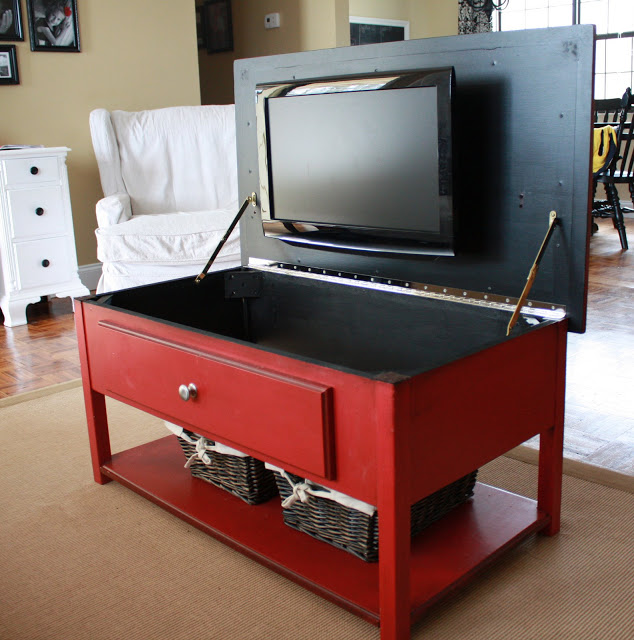 Source: It's Just Laine
3. Hang a piece of store bought art over your TV.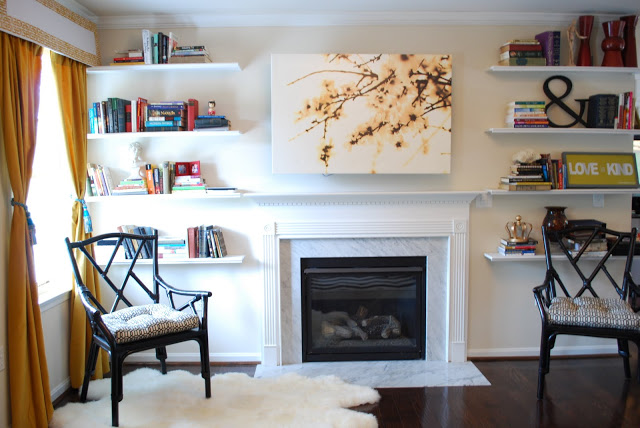 Tutorial at John's Journal.
4. Buy a fireplace mantel and mount your TV inside!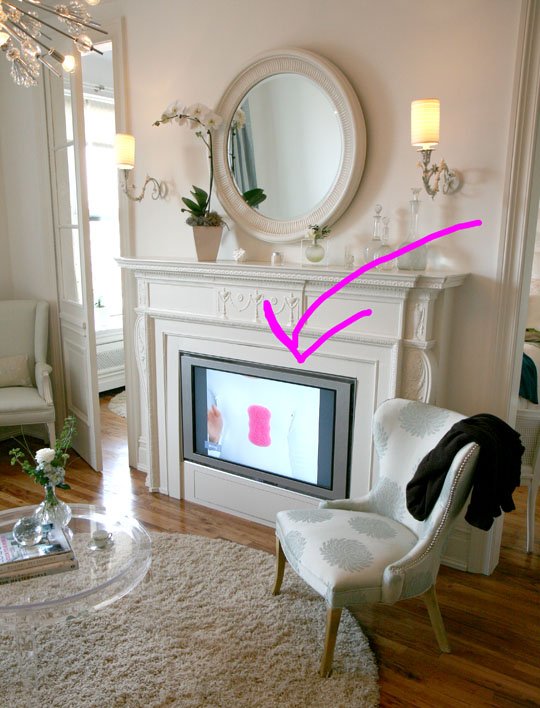 Source:
Apartment Therapy
5. Cover a recessed TV space.
Use shutters! Source:
Country Living
6. Cover the TV with old (or new) doors.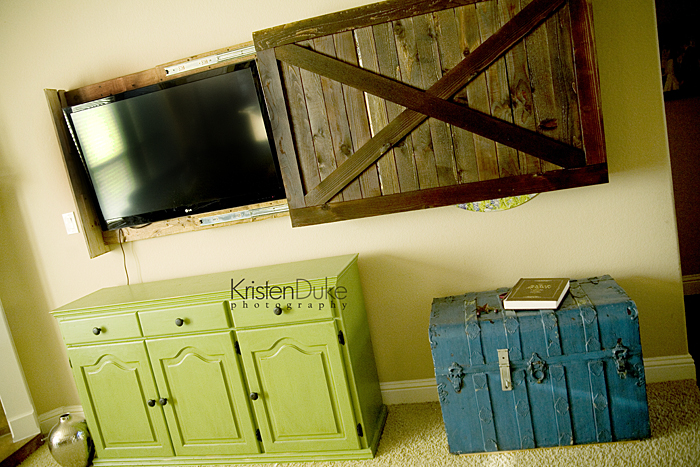 Tutorial at
Kirsten Duke Photography
source:
Nest Egg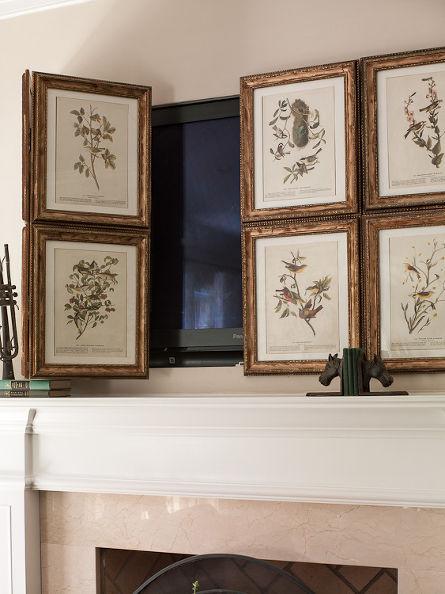 Source:
Blue Egg Brown Nest
7. Use a pull down map.
Source:
HouseBeautiful
8. Surround it by picture frames.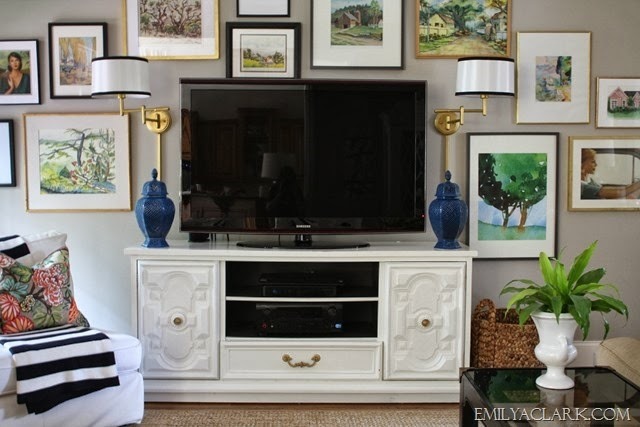 source:
Emily A. Clark
source:
BHG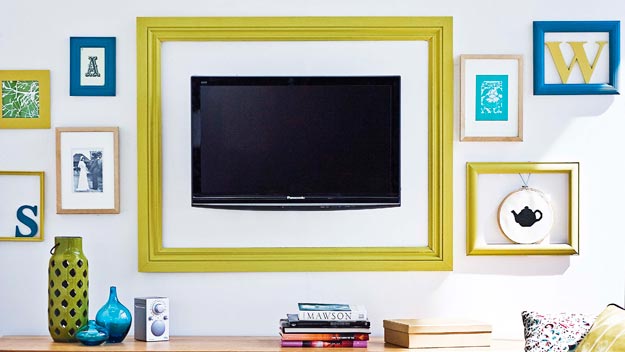 tutorial: nineMSN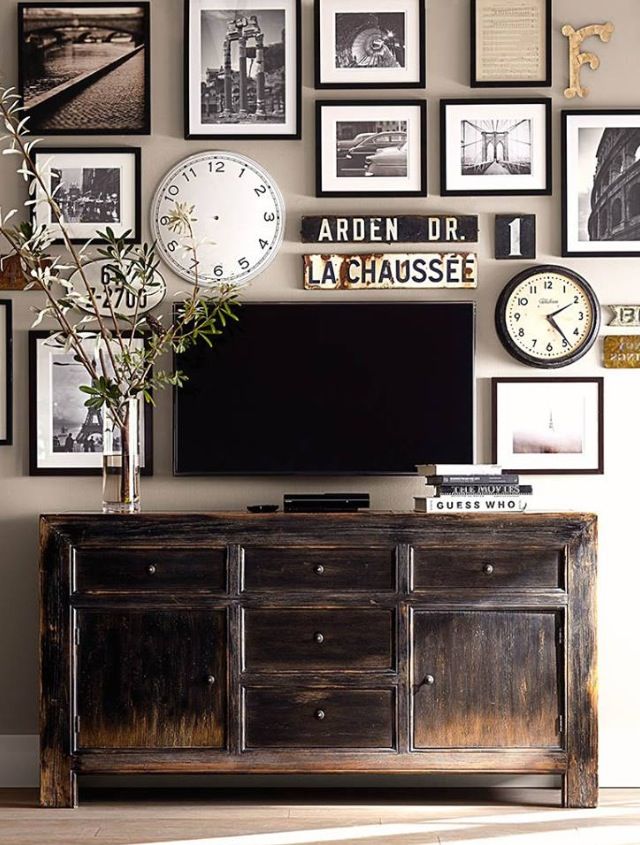 source: Pottery Barn