Breakfast is the most important meal of the day! So make sure you start it out right with a healthy breakfast–like this breakfast burrito!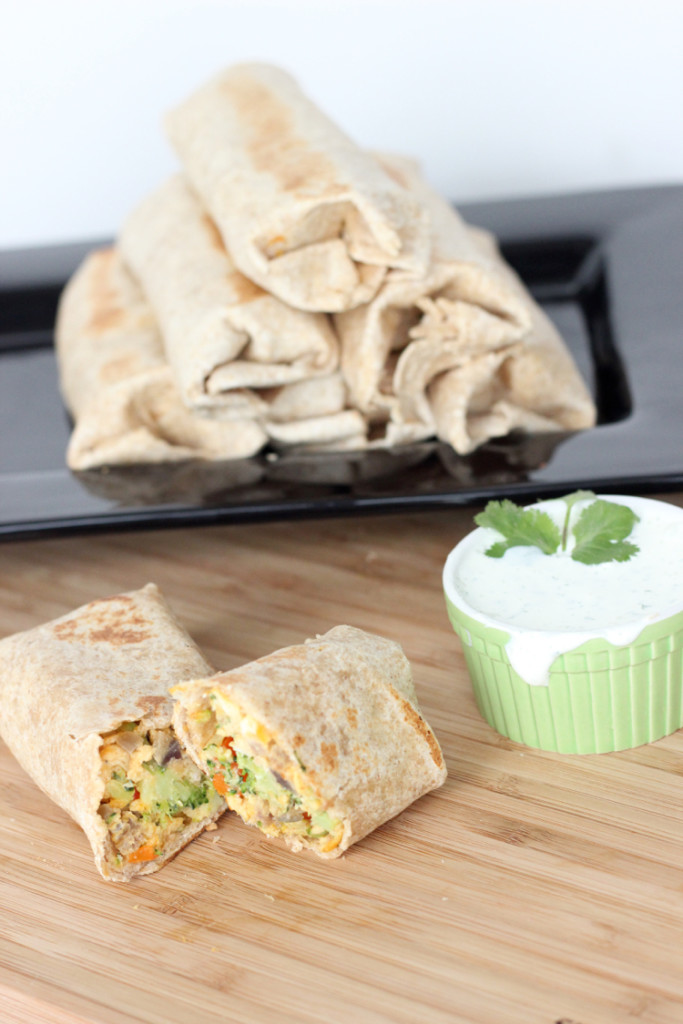 When it comes to breakfast, I want to make sure that I get some protein in my body! I've learned that on those mornings when I eat a breakfast high in protein, I have more energy and feel more full! Which means I don't need to eat as much. So basically eating a healthy breakfast balanced with protein and carbs can help you lose weight!
That's a pretty awesome discovery, if you ask me!!
One of my favorite ways to get a healthy breakfast is by making a delicious breakfast burrito packed with veggies and a little bit of meat for flavor.
My go-to veggies for breakfast burritos are broccoli, spinach or zucchini (something green), red or orange bell pepper, and red onion! I like to have a variety of colors.
Another reason I love breakfast burritos is that my kids will eat them. Once its all wrapped up, they don't really care what's inside. That hasn't always been the case. When they do get curious and ask what's inside I tell them that what they are eating will help them grow healthy and strong muscles like their daddy!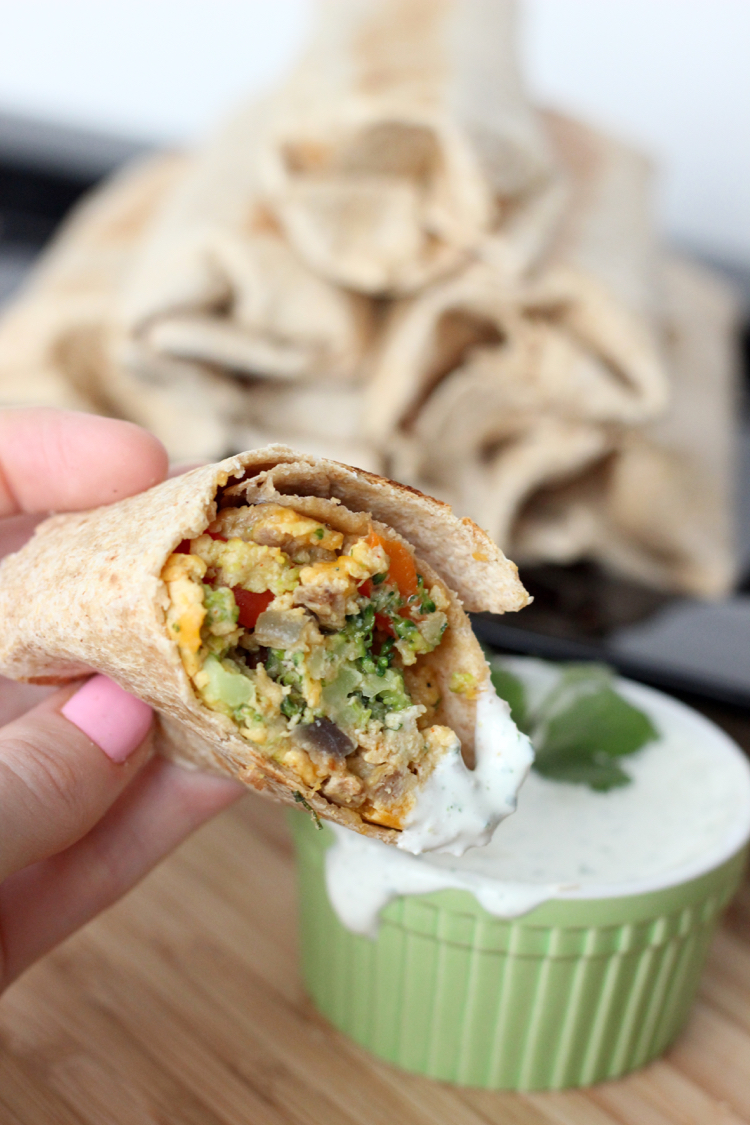 This recipe makes 10 wraps. Enough for a family of 4, plus some extras to freeze and pull out on days when you're in a hurry. You can always half or quarter the recipe to make less!
Ingredients
8 eggs
¼ pound Italian sausage
1 tablespoon butter
1 small head broccoli chopped
1 red bell pepper diced
¼ cup onion diced
1 tablespoon parsley
dash of paprika
salt and pepper to taste
½ cup cheddar cheese
small wheat tortillas
Directions
Cook the broccoli in the pan with the butter. Once its almost cooked, remove from pan and add the Italian sausage. Cook the sausage then add the broccoli back to the pan with onion and bell pepper.
Whisk the eggs until they are completely combined and then some… this makes them a little fluffier! Add the seasonings and mix well.
Add to the pan and let sit for a minute, then scramble it all up! Once the eggs are almost cooked add the cheese. Let it melt and finish cooking the eggs.
Add the egg mixture to a tortilla. Wrap it up burrito style and put it back in the pan to get all crispy. Flip once and get ready to serve!
I served mine with a sour cream dipping sauce. Which was a half cup sour cream combined with a dash of lemon and a small handful of cilantro. MMMmmmmm.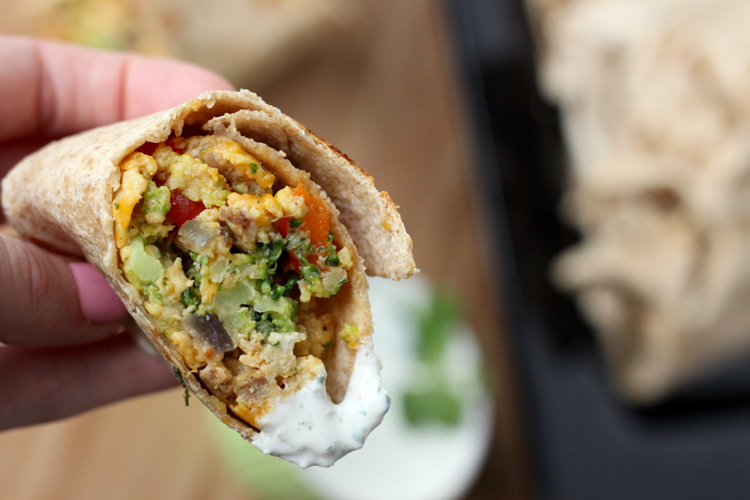 By my calculations, one burrito is approximately 428 calories. Which is a great high energy start to the day!