A traditional Christmas flavor, these Gingerbread Cupcakes are warm and flavorful. They even have a little kick to them with the ginger spice!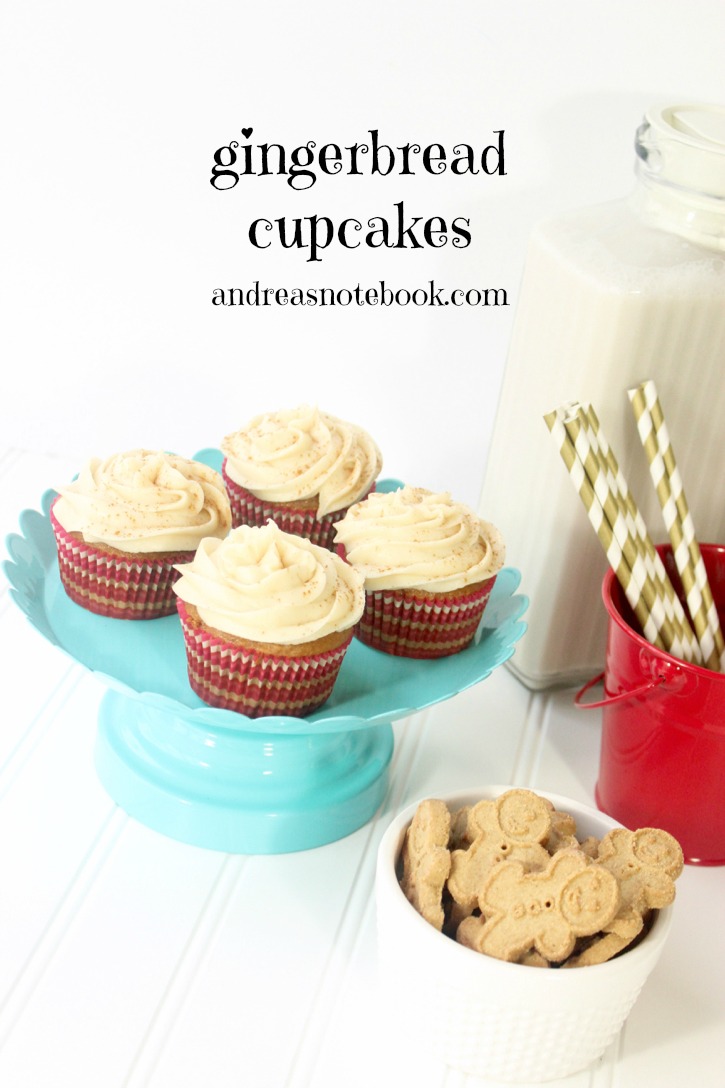 These Gingerbread Cupcakes are topped with a delicious cinnamon cream cheese frosting and pair perfectly with a nice cup of hot cocoa. I enjoyed mine with a nice creamy hazelnut hot cocoa. MMmmmmmm. Now that's a delicious dessert!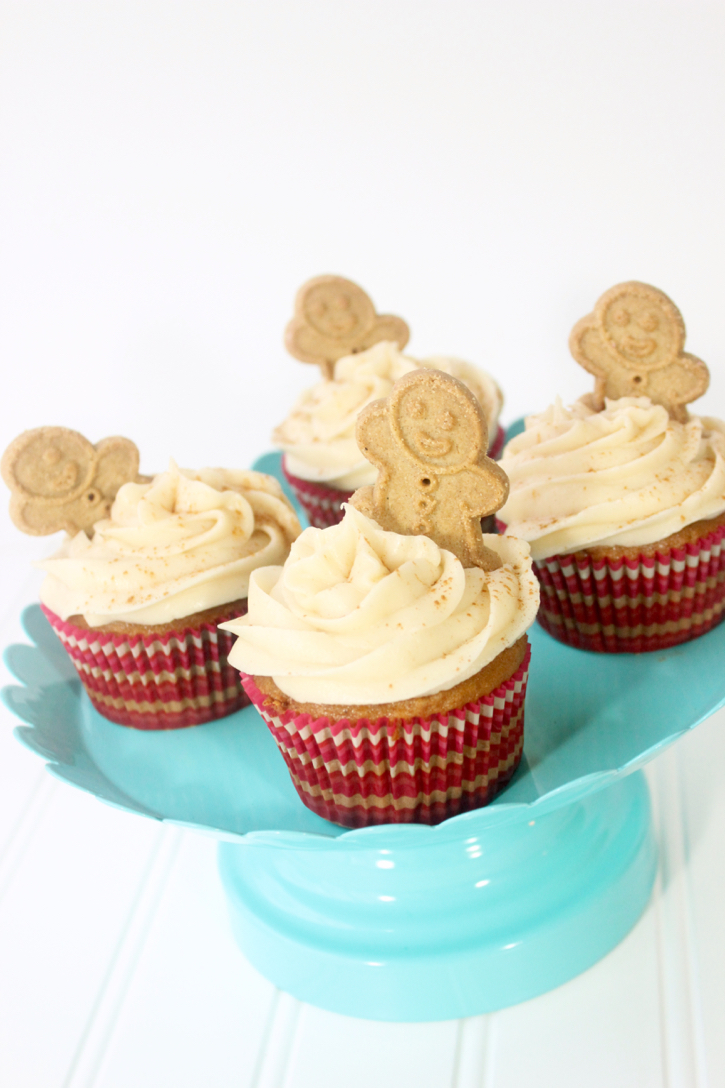 The final touch is a nice little Gingerbread man, which makes the cupcakes all the more festive!
Gingerbread Cupcakes
Cupcake Ingredients
1 yellow cake mix
3 large eggs
½ cup vegetable oil
1 cup sour cream
½ teaspoon vanilla
2 tablespoon ground ginger
2 teaspoon cinnamon
¼ teaspoon nutmeg
¼ teaspoon cloves
3 tablespoon molasses
Cream Cheese Frosting
4 oz cream cheese
4 oz butter
4 cups powdered sugar
1 teaspoon cinnamon
1 teaspoon vanilla
2 tablespoon heavy cream
Toppings:
Gingerbread cookies
Cinnamon
Directions:
1. Preheat oven to 350. Mix all the cupcake ingredients in a mixer on low for 5 minutes. Line your muffin tins with cupcake liners. Fill the cupcake liners about ¾ full. Bake for 18-20 minutes or until an inserted toothpick comes out clean. Let cool.
2. Prepare your frosting by beating the butter and cream cheese until fluffy. Add vanilla, powdered sugar, heavy cream and cinnamon. Let chill for about 20 minutes in the fridge. Spread or piped on to the cooled cupcakes.
These would be the perfect treat for a hot cocoa bar. Or even a fun treat to share with your friends!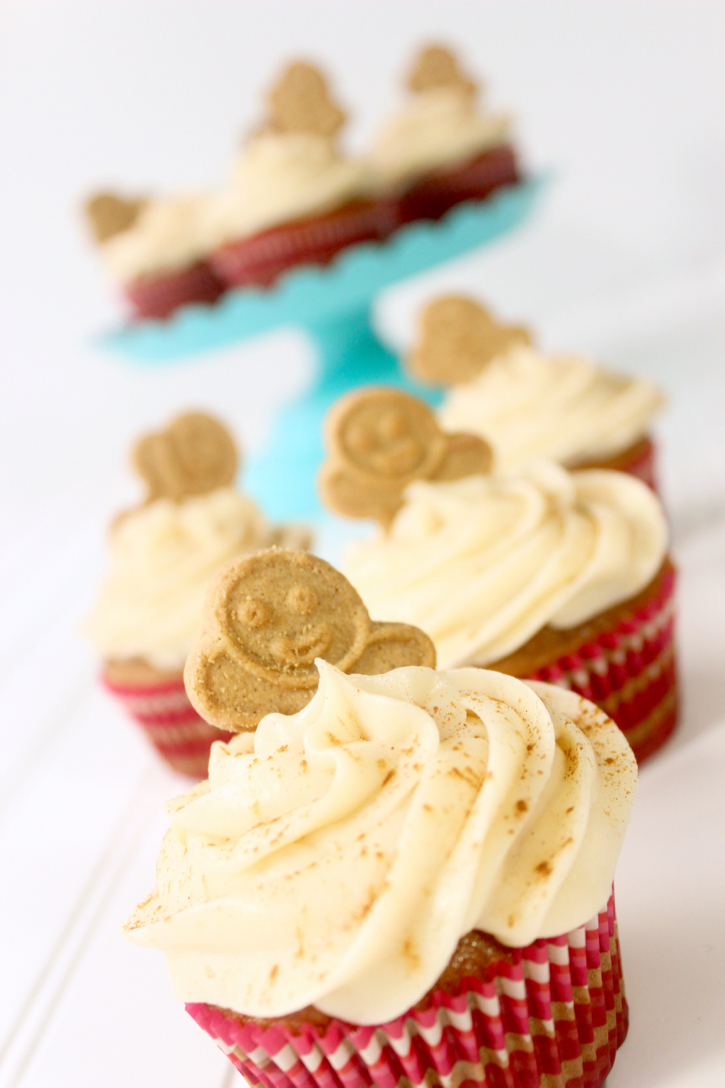 They are such a fun and pretty treat too once you decorate them with the creamy frosting and a little Gingerbread man. Add a sprinkle of cinnamon for a little extra spice!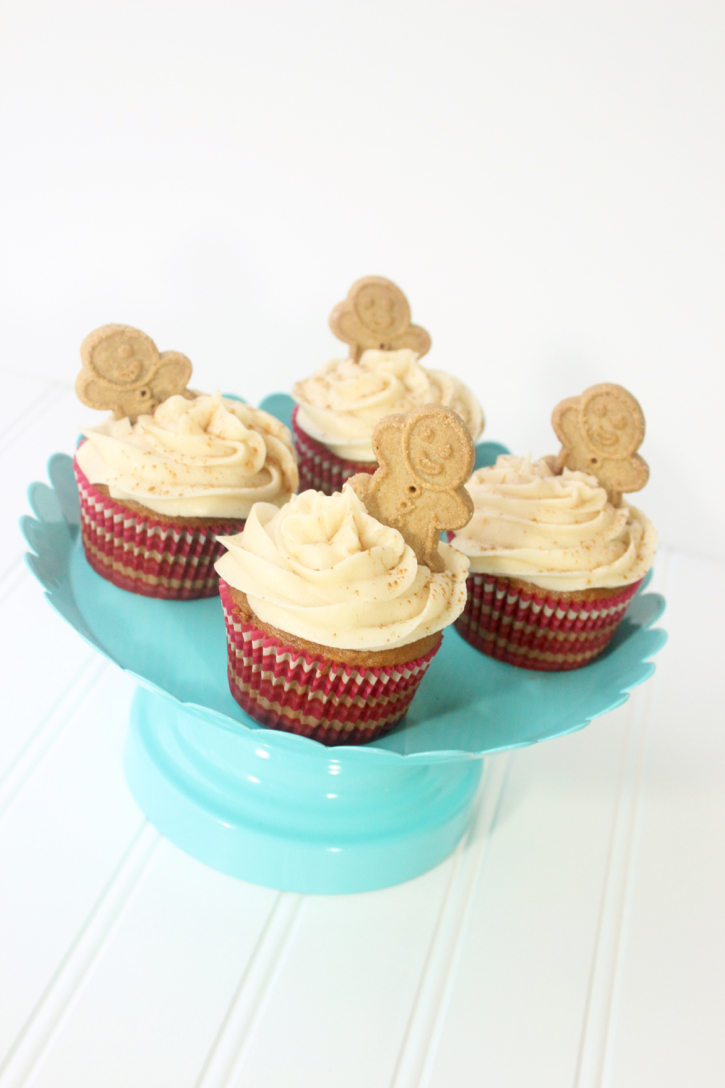 My kids loved how the gingerbread men looked like they were swimming in the frosting. We even did a couple diving in head first. The kids ate those ones first! They loved these cupcakes so much!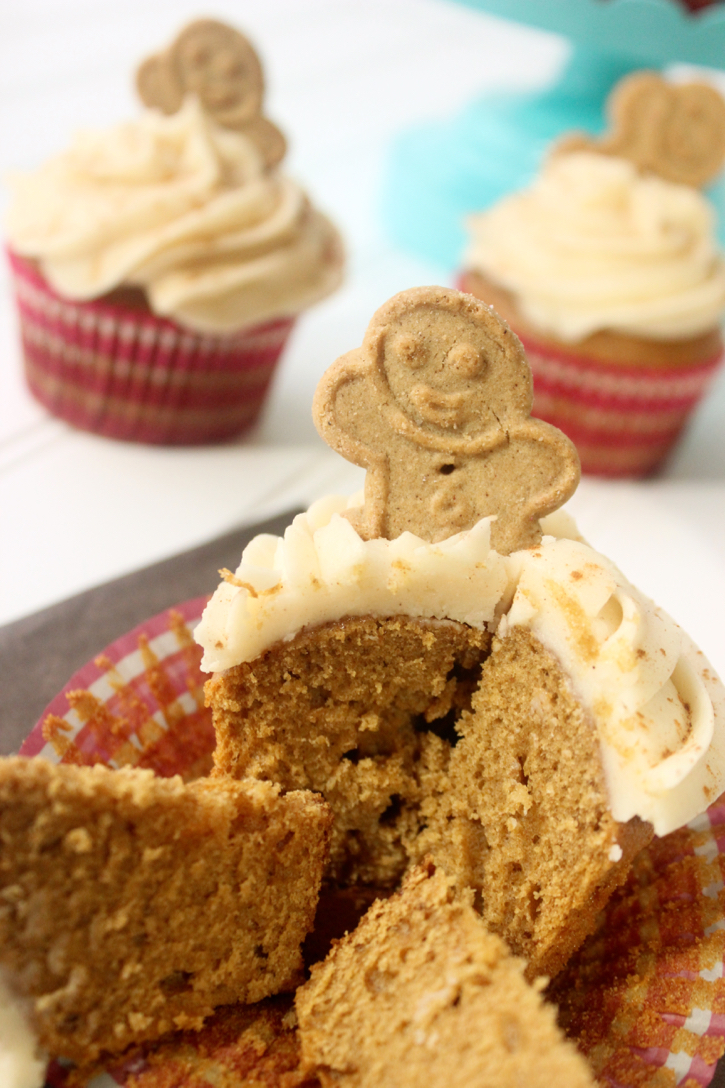 I can't even believe how perfect these cupcakes turned out and can't wait to make them again.