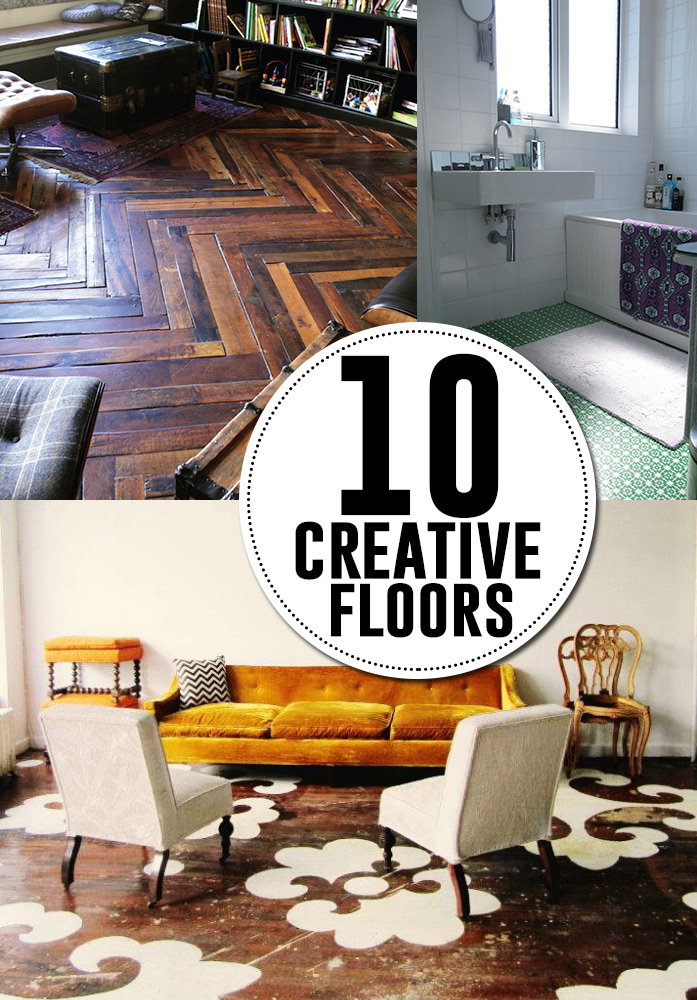 Save money on flooring by thinking outside the box! Here are 10 creative flooring ideas to get you started on your gorgeous DIY floors!
Paper bag floors?? Whoa. This has a really cool looking finish. I never would have thought to finish floors with brown paper. Learn how at Chaotically Creative.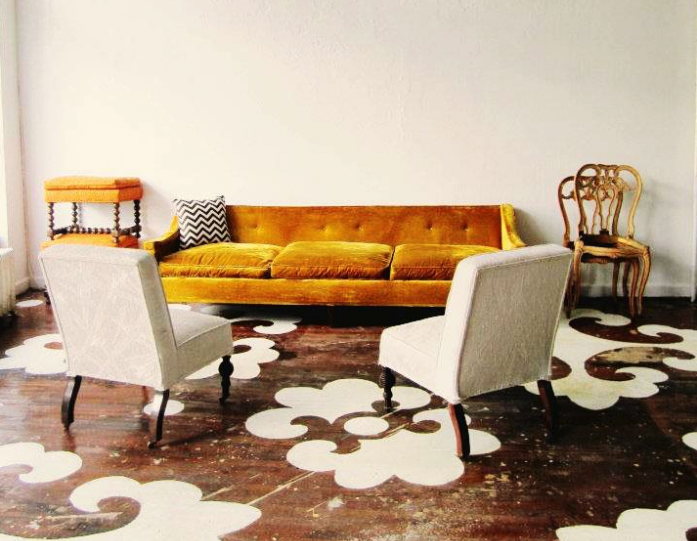 Dramatic floor stencils over hardwood floors. Learn how on Remodelista.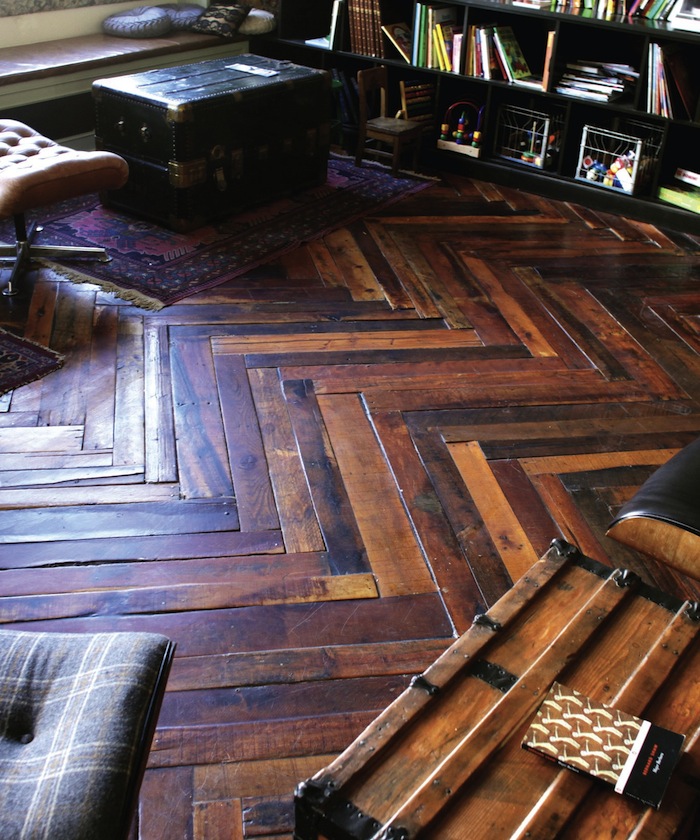 Turn a pile of pallets into gorgeous wood floors. Details at Brady Santos.
Screen printed art paper flooring. Wow! Learn how at Lazy Cozy.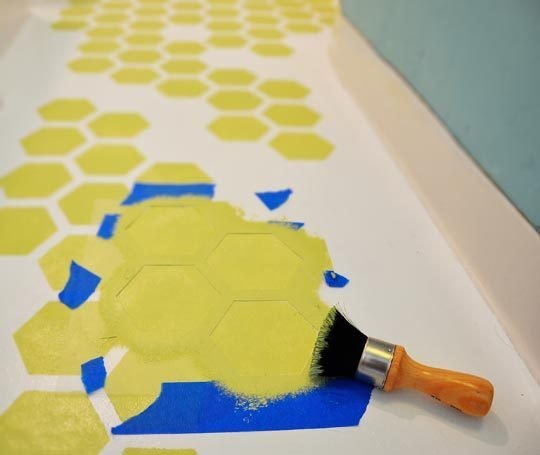 Repaint then stencil vinyl flooring! Get the instructions on Apartment Therapy.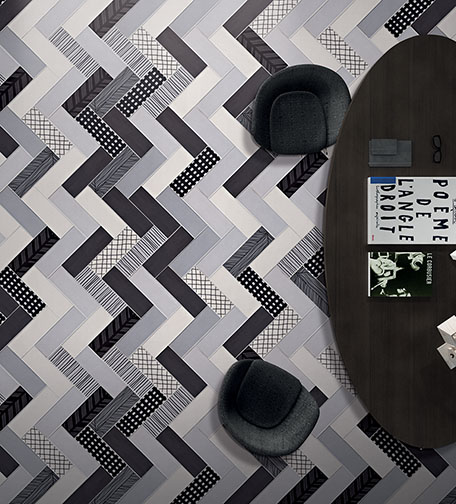 Mix and match porcelain tiles. Details on Cera Gres.
Painted plywood floors. Details on Apartment Therapy.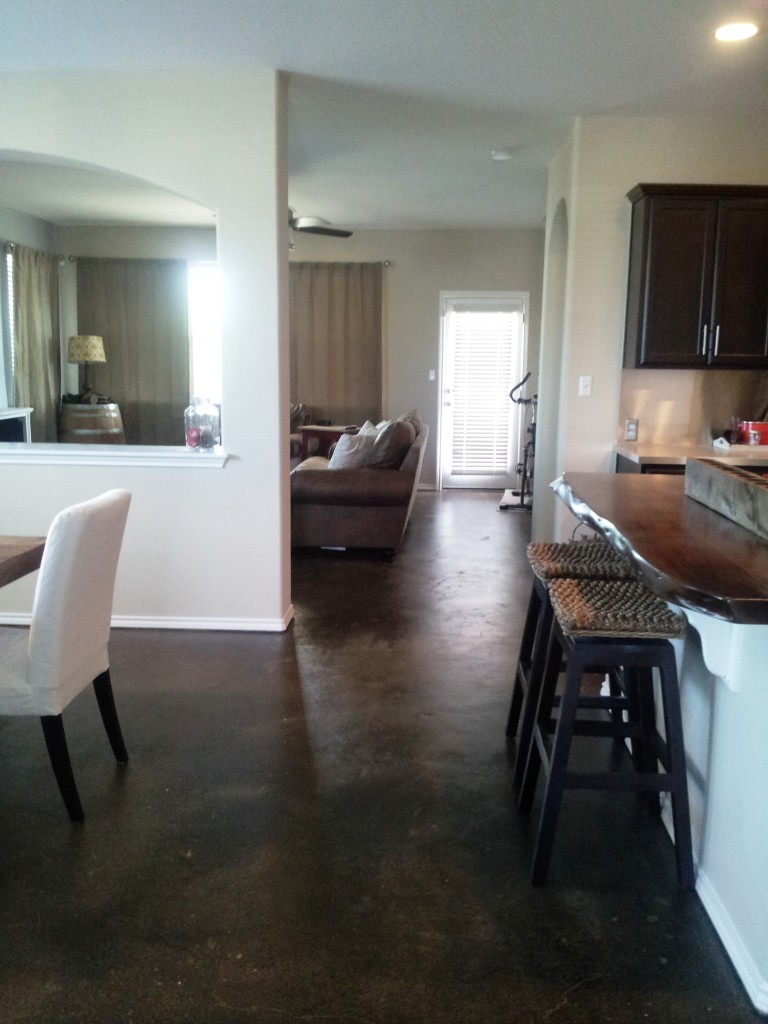 Stained concrete floors. Details at She Can Do It All.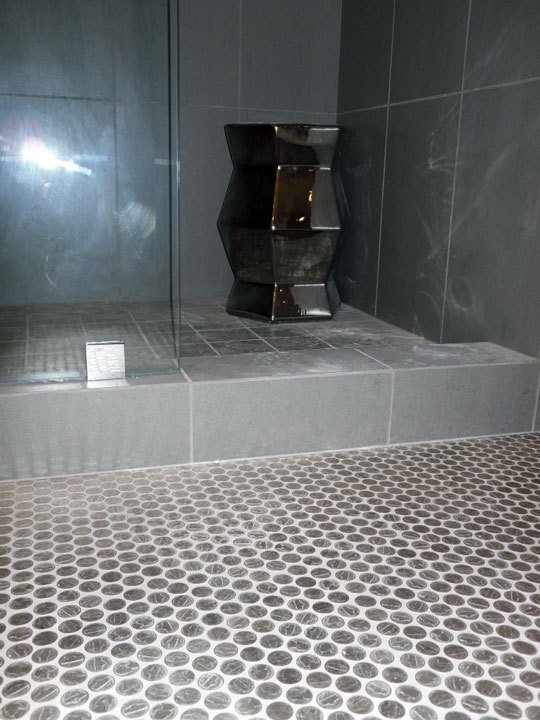 Have some extra nickels? Use them as tile in a bathroom. Details on Apartment Therapy.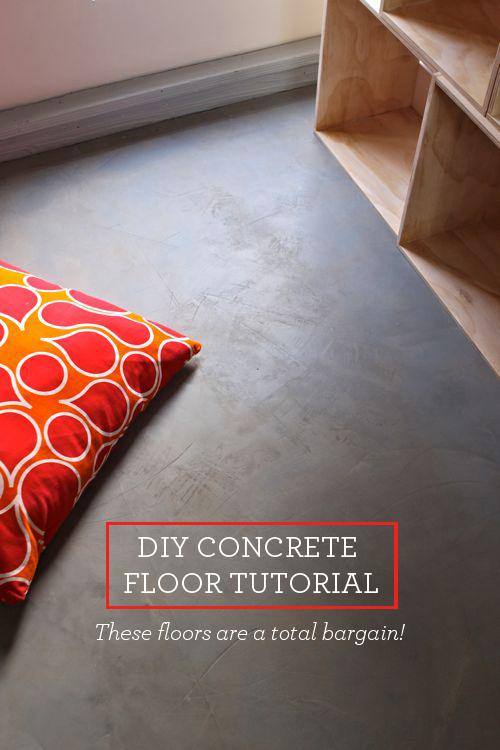 DIY concrete floors over plywood. Details at Design Mom.