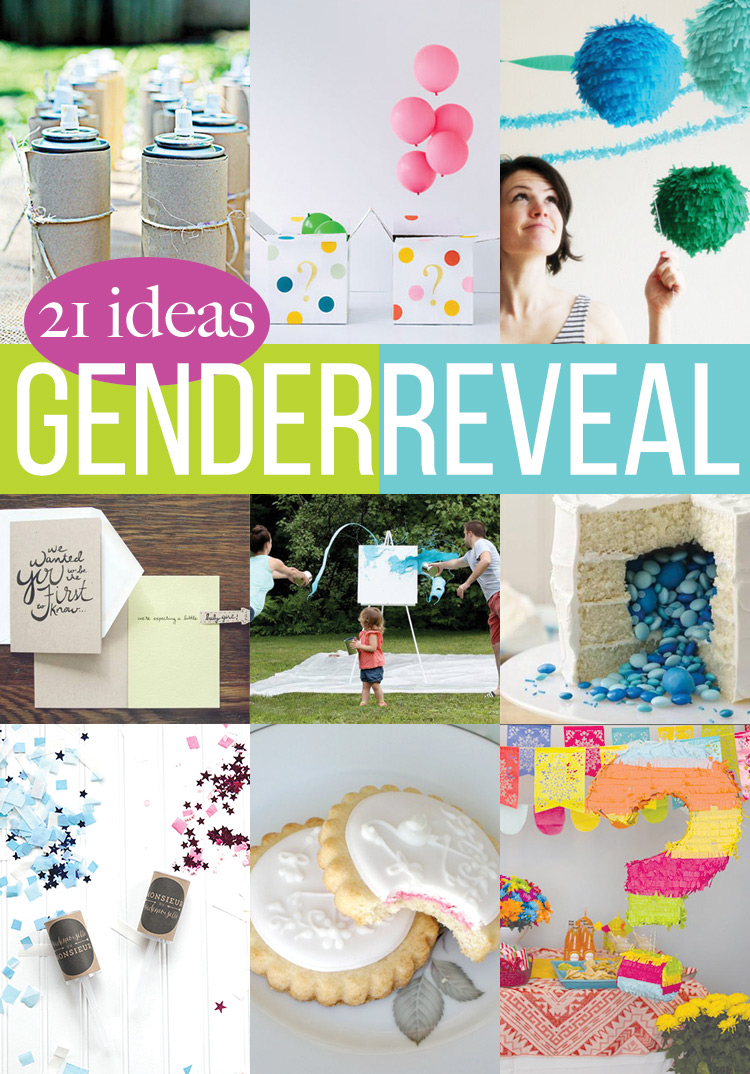 You may not have audio and visual recording capabilities like this viral video, but you can still surprise your friends and family with the announcement of your new little boy or girl! These 21 gender reveal crafts will delight your guests as they share in your baby joy!
1. Dry Ice Bath Bomb Reveal
I am in love with this announcement! The 1st Hundred had an original idea to use colored bath bombs and dry ice! It's a science theme gender reveal party!
---
2. Gender Reveal Volcano
You can buy cute gender reveal volcanoes on Etsy, but at Teaching Mama you can learn how to make it with just three simple ingredients!
---
3. Playdough
Another great way to involve kids – I Can Teach My Child shows you how to create white homemade play-dough and secretly add coloring to the middle of the dough! When you roll it out you will see the gender color!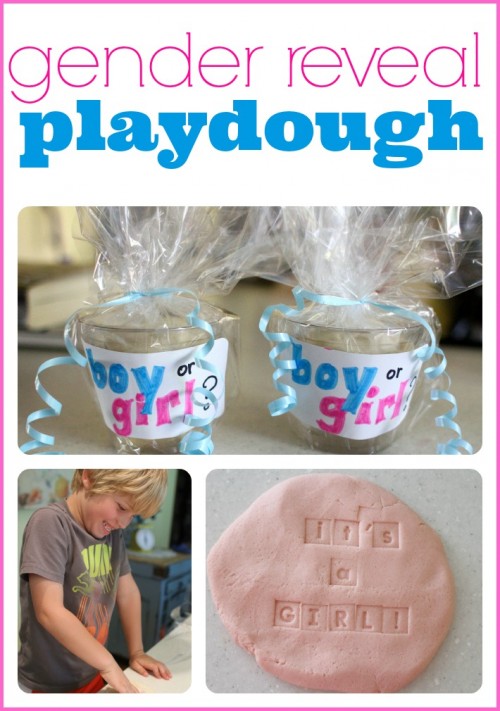 ---
4. Artistic Gender Reveal
Get messy with this fun reveal idea! Project Nursery shares this idea and as a bonus, you have a work of art to remember the moment!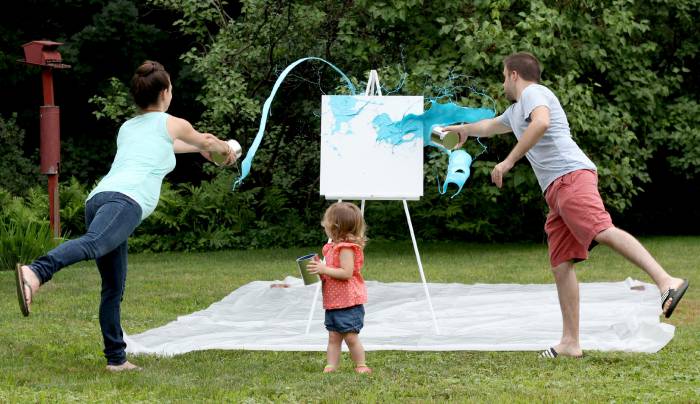 ---
5. Heart Pinata
Get all the instructions at Cardstore on how to build your own heart pinata to fill with pink or blue confetti!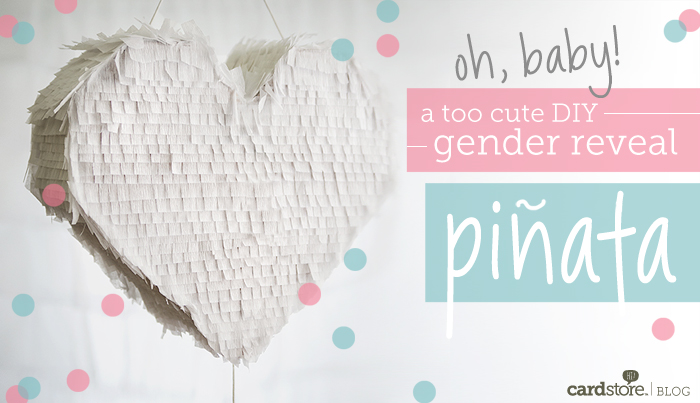 ---
6. Question Mark Pinata
The DIY Network guides you to create your own question mark shaped pinata!
---
7. Gender Reveal Cake
This video tutorial has gone viral and shows you all the steps you need to make an impressive gender reveal cake! I am not a baker and after watching I feel like even I could make this!
---
8. Gender Reveal Cookies
These cookies at Sweet Sugar Belle look too good to eat! Using two sizes of cookie cutters, create a classy looking cookie to reveal the gender!
---
9. Gender Reveal Fortune Cookies
Use the recipe and printables at Spot of Tea Designs to bake your own fortune cookies for your guests!
---
10. Onesie Cookies
These hollowed out sugar cookies in the shape of a baby onesie are adorable! Find all the instructions at Craftstorming!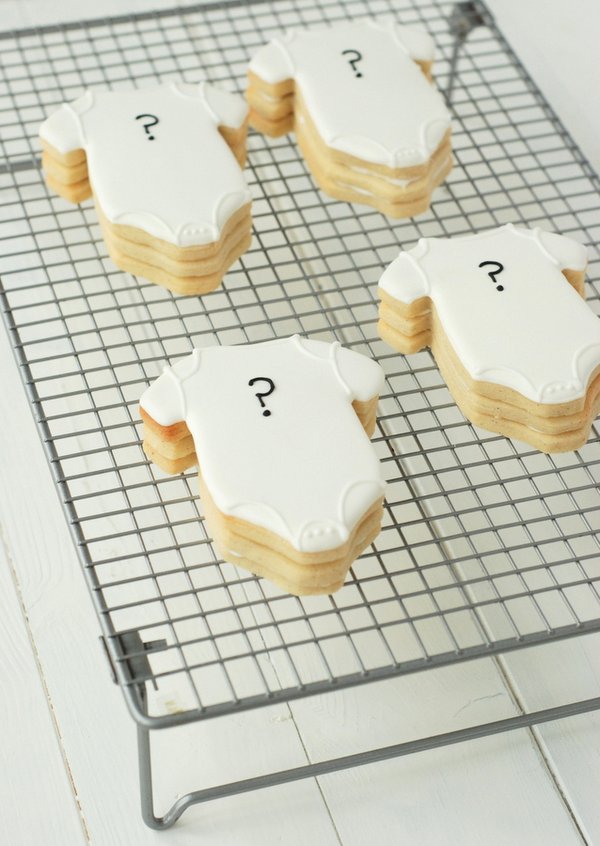 ---
11. Pop the Bubble Gum
Surprise your guests or use photography to announce the gender by popping the gum of the wrong color!
---
12. Confetti Pop Sticks
These stick confetti poppers will dazzle your guests! Follow the DIY at Inspired By This and download the labels for a French inspired party!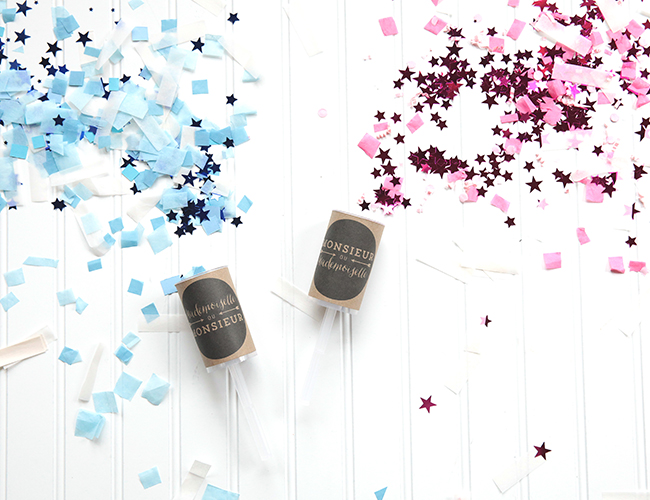 ---
13. Confetti Poppers
Use this tutorial from Confetti Sunshine to construct your own confetti popper for your gender reveal party!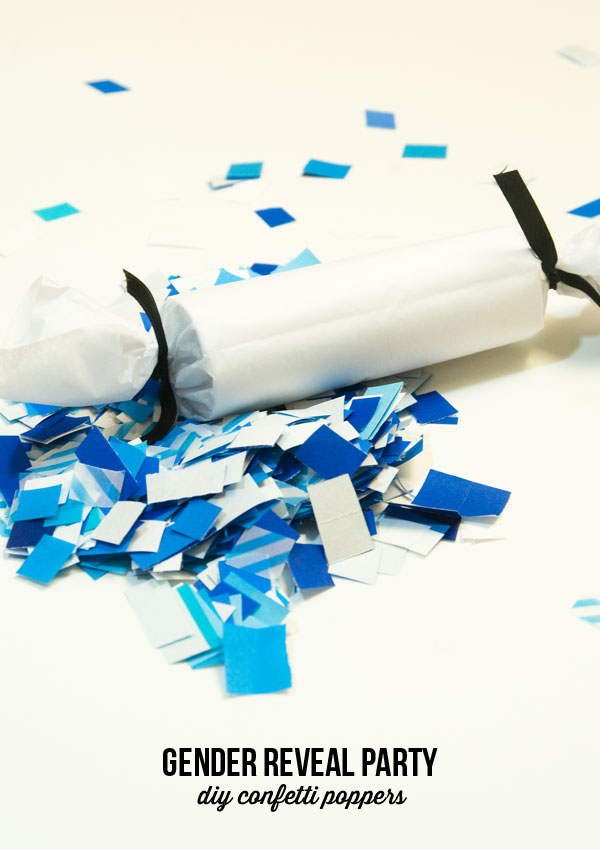 ---
14. Confetti Filled Balloon
Scroll to the bottom of this post from That's What Che Said to see how she filled a balloon with confetti and popped it to announce the gender!
---
15. Confetti Cannon
Paging Super Mom had a fun party to reveal the gender and gives instructions on how she made individual confetti cannons for the guests!
---
16. Paper Lantern Surprise
This tutorial from Oh Happy Day is a great alternative to a pinata. Decorate a paper lantern and glue a string to the bottom to release confetti
---
17. Gender Reveal Pouch
Kraft paper easily hides the surprise of the colored clothespin inside! Let your guests have fun ripping into the surprise pouch! See the instructions from Smart School House.
---
18. Balloon Release
This idea is close to my heart! We released balloons for my daughter's gender reveal party! See all the ideas at Balloontime.com
---
19. Gender Reveal Cards
If your loved ones aren't close to attend a party, create these pull tab cards from Candi Mandi to show off the gender!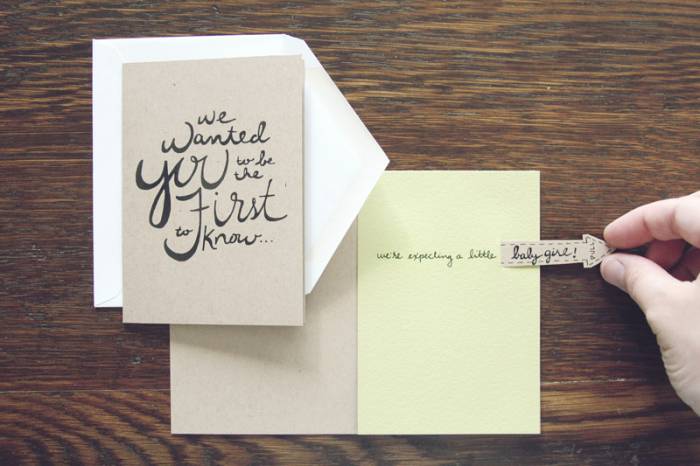 ---
20. Scratch Off Cards
This is more fun than the lottery! White Table Style used paint and soap to create a scratch off card!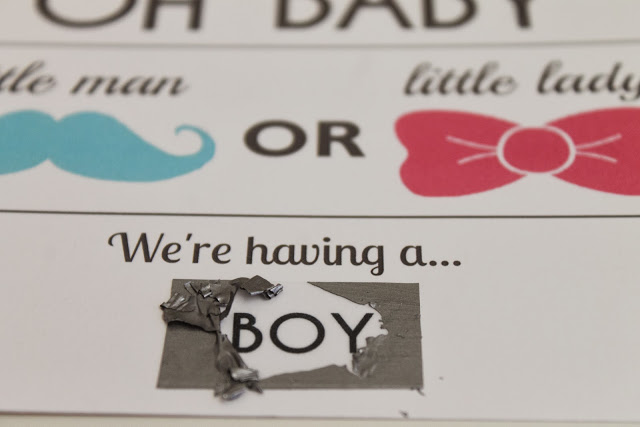 ---
21. Silly String
Cover the cans of blue or pink silly string like Fenton Fever and let guests have fun releasing the string at the same moment!