Weeknights can be busy and hectic. Making a quick meal that only uses one pot is a time saver for cooking and cleanup. These one pot pasta recipes are full of flavor. Try a one-pot meal tonight!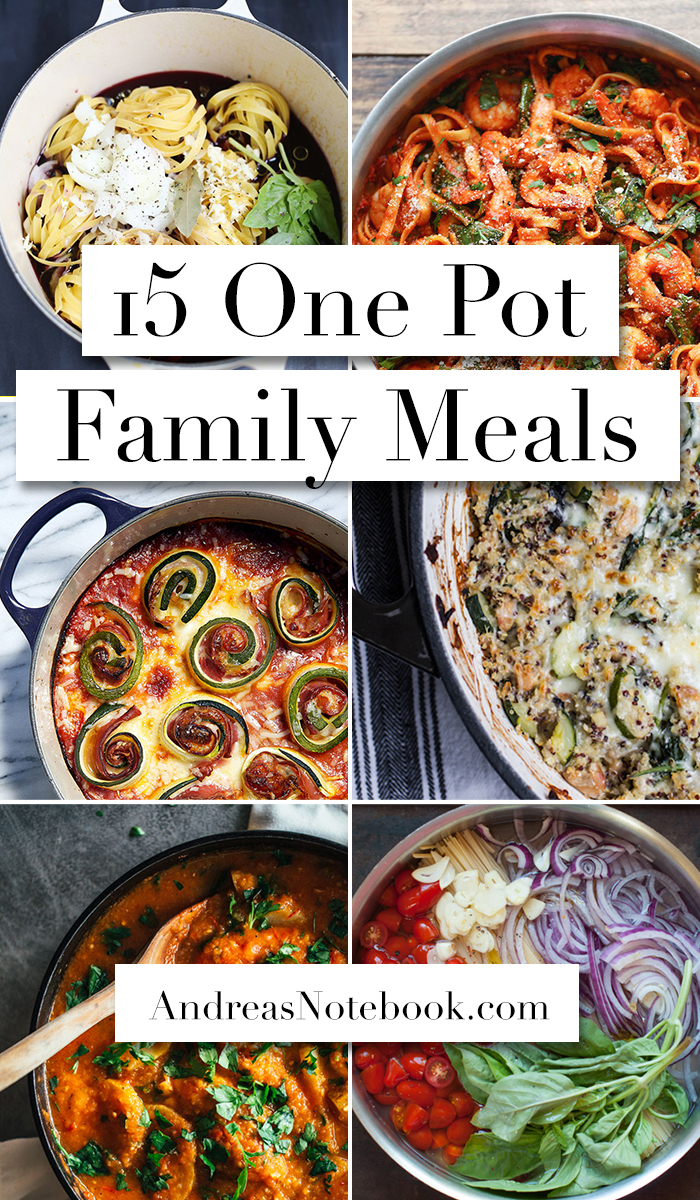 Enjoy one of these one pot pasta meals! They have a variety of pastas, from penne pasta to rigatoni and macaroni. Some have quinoa or orzo instead of pasta. All are made in just one dish. Use a large skillet or large heavy pot.
---
1. One Pot Creamy Tomato Basil Pasta Bake
This yummy 30 minute dish includes fettuccine pasta, fresh mozzarella cheese, cherry tomatoes and fresh basil. The sauce is made with basil pesto and red enchilada sauce. Make it in a large skillet.
---
A bit spicy, this linguini based dish includes a lot of garlic, grape tomatoes, red onion, and the usual pasta spices including garlic cloves, olive oil, salt and black pepper and red pepper flakes.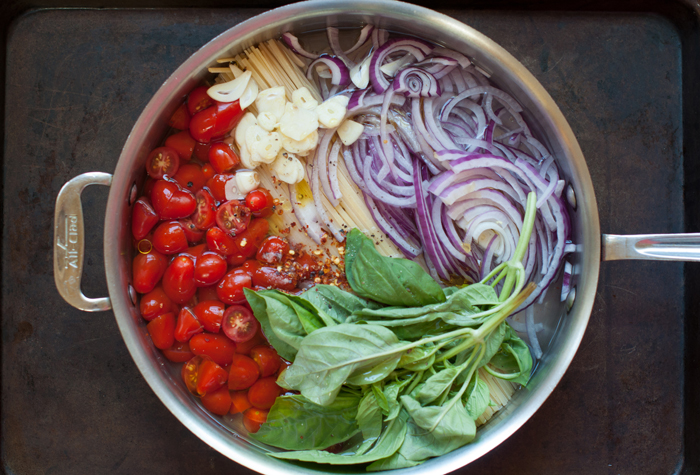 ---
A one serving recipe of mac & cheese. The ultimate comfort food. In a medium pot, make a roux with butter and flour. Then add milk, a handful of cheese and some cooked pasta. Easy mac and cheese for one!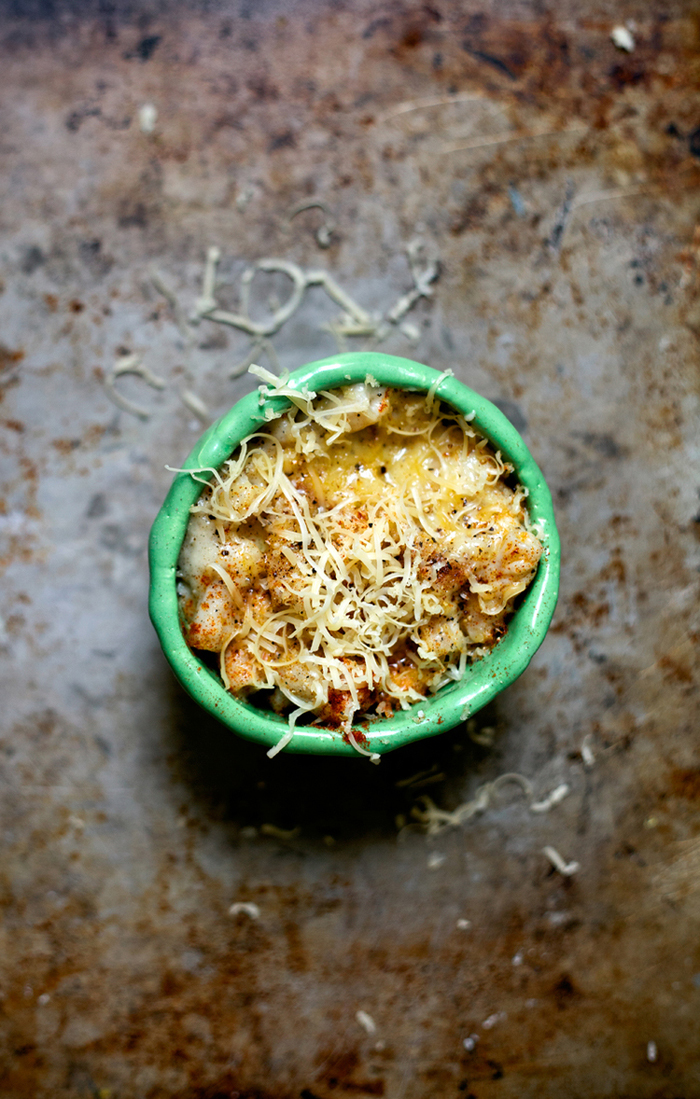 ---
This hearty Italian bean and pasta stew would be perfect for a cool evening! Made with dry cannellini beans, thick-cut bacon, onion, celery, spinach, cloves garlic, white wine, thyme and pasta.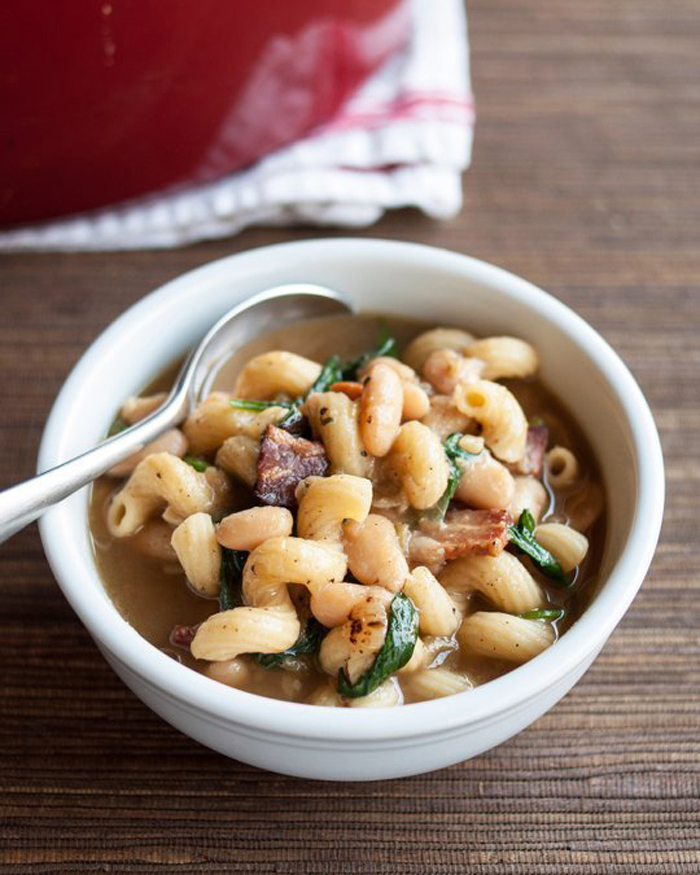 ---
5. One Pot Peanut Sesame Noodles with Veggies
Asian inspired with lots of veggies and linguini. Yum! Ingredients include bok choy, bell pepper, carrots, soy sauce, sesame oil, ginger, garlic, and brown sugar. In a large heavy pot over high heat, cook the pasta, water and all the ingredients except the cabbage and vinegar. This one is topped with peanuts!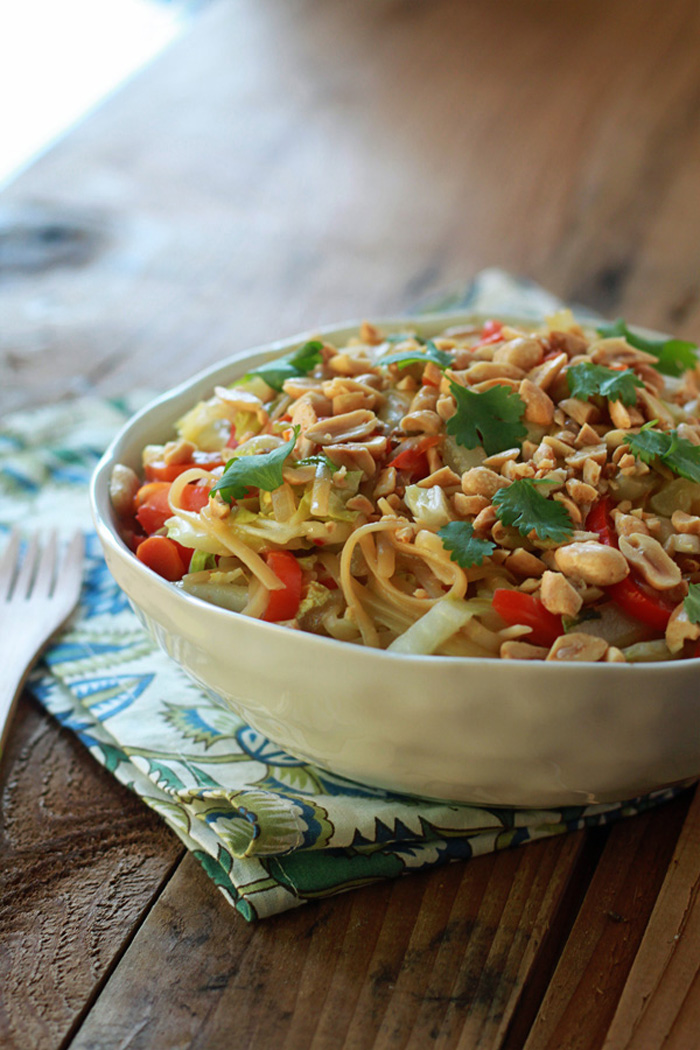 ---
---
7. One Pot Shrimp Parmesan Pasta
Shrimp is delicious! This recipe uses a simple sauce spiced up with spinach and garlic in a pasta dish. I would definitely try this!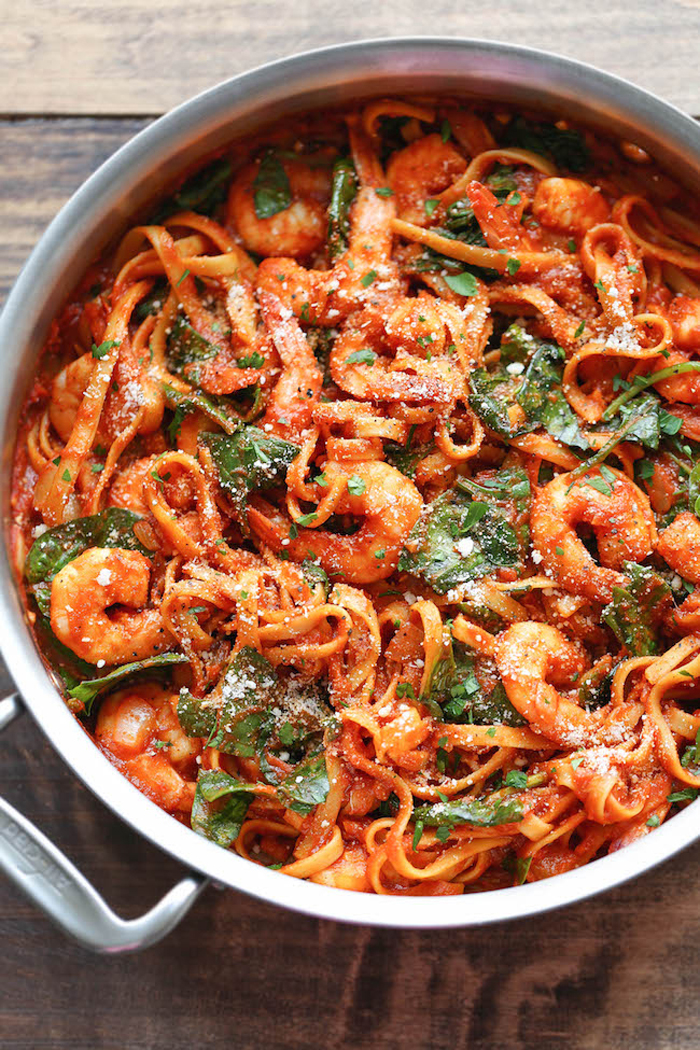 ---
8. One Pot Chicken Enchilada Pasta
Need a simple weeknight idea? This recipe calls for shredded rotisserie chicken and basic pantry goods. This is another one with enchilada sauce. Plus it has black beans and corn, making it more of a Mexican inspired pasta.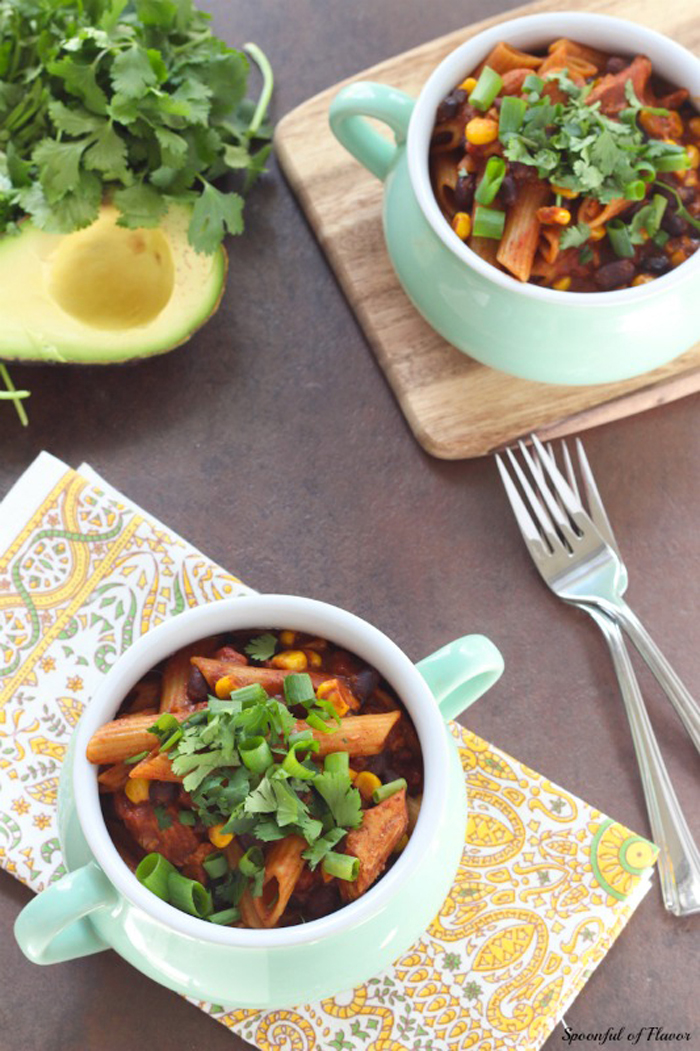 ---
Fettuccine, red wine, fresh basil leaves, parmesan cheese, vegetable stock or chicken broth. Delicious. Use a heavy dutch oven or large pot for this one.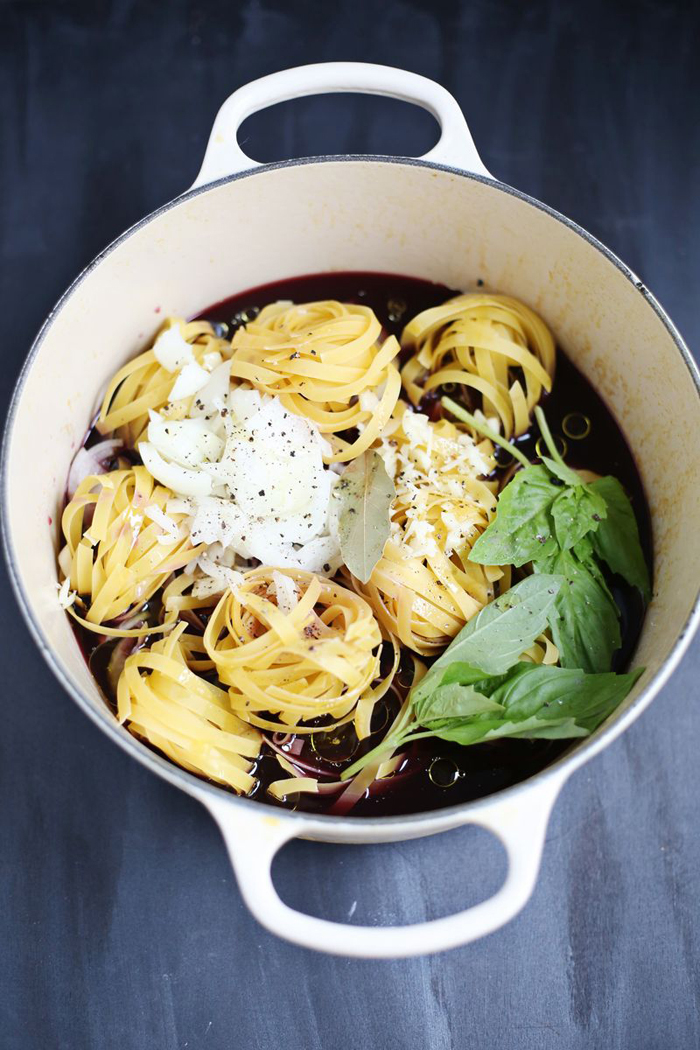 ---
10. One-Pot Orzo Pasta with Feta, Olives & Artichokes
A fresh and zesty Mediterranean inspired dish. This one pot pasta dish is made in a heavy 10-inch skillet or dutch oven. Total time is about 30 minutes, start to finish.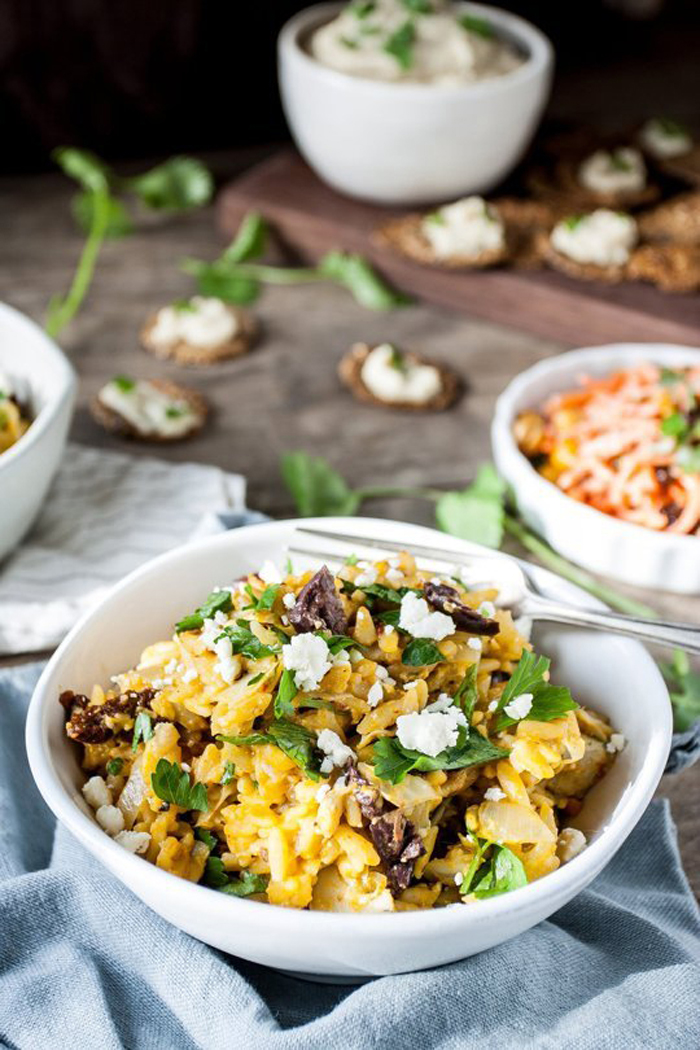 ---
11. One Pot Stovetop Creamy Kale Mac and Cheese
Make this pasta with sharp cheddar cheese, butter, pasta, and kale. The perfect combination. Boil the pasta in a large pot, following package instructions until the pasta is al dente. Then make a roux with the onion, flour and butter. Next, add the cheese and make the mac and cheese. You could also use broccoli in this.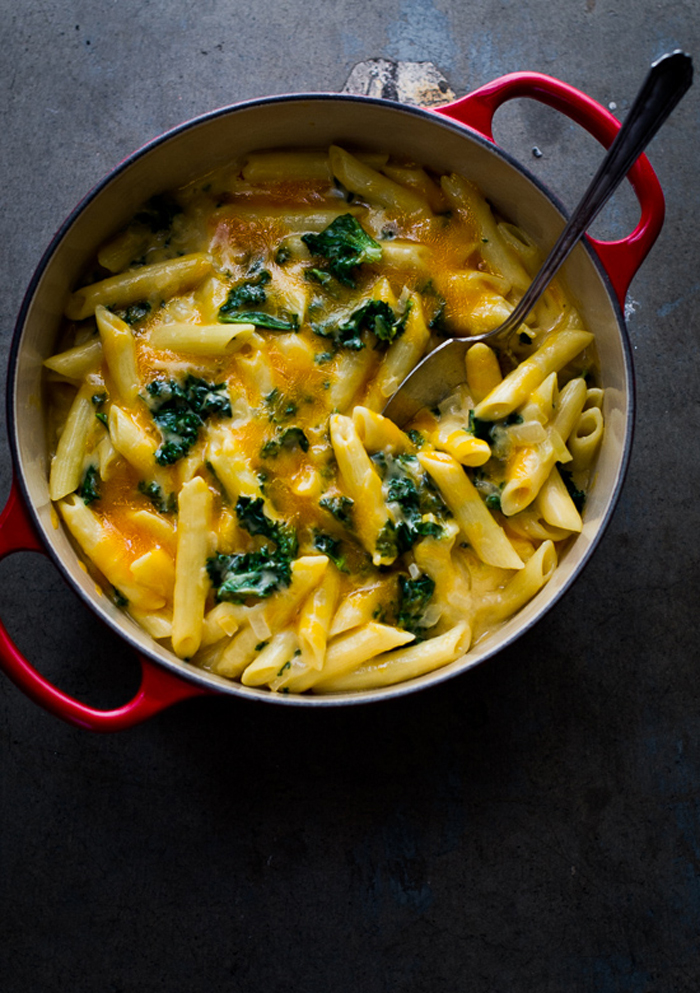 ---
12. One Pot Zucchini Prosciutto and Mozzarella Rolls
These baked rolls would make an easy weeknight meal. I love prosciutto, definitely trying these!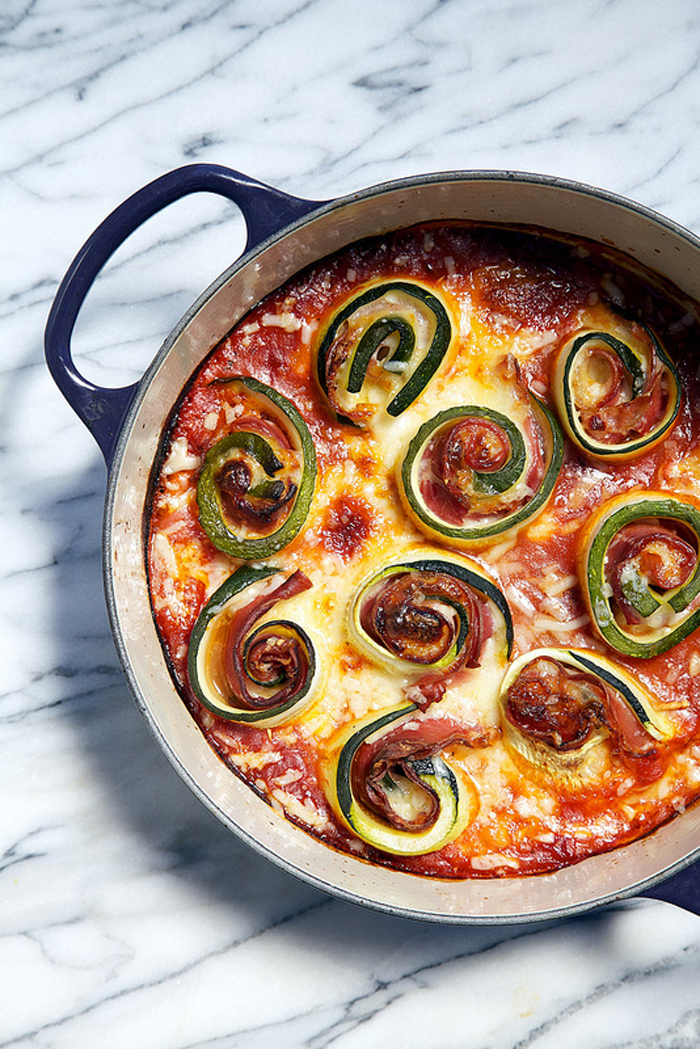 ---
This skillet lasagna recipe is ready in under 30 minutes and uses frozen ravioli. This recipe uses spaghetti sauce (or jarred marinara sauce) so it couldn't be easier. This uses common Italian dried spices like oregano, basil and parsley.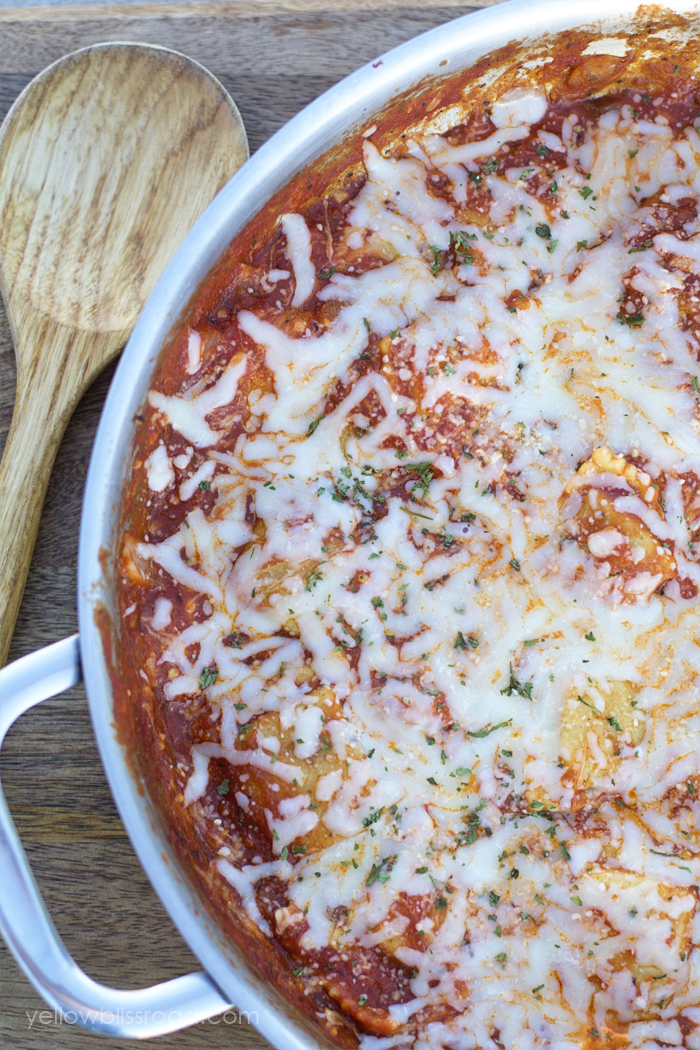 ---
This pasta has a little twist with bell peppers and mushrooms. This is just a basic pasta. Nothing fancy, no frills. Great for kids.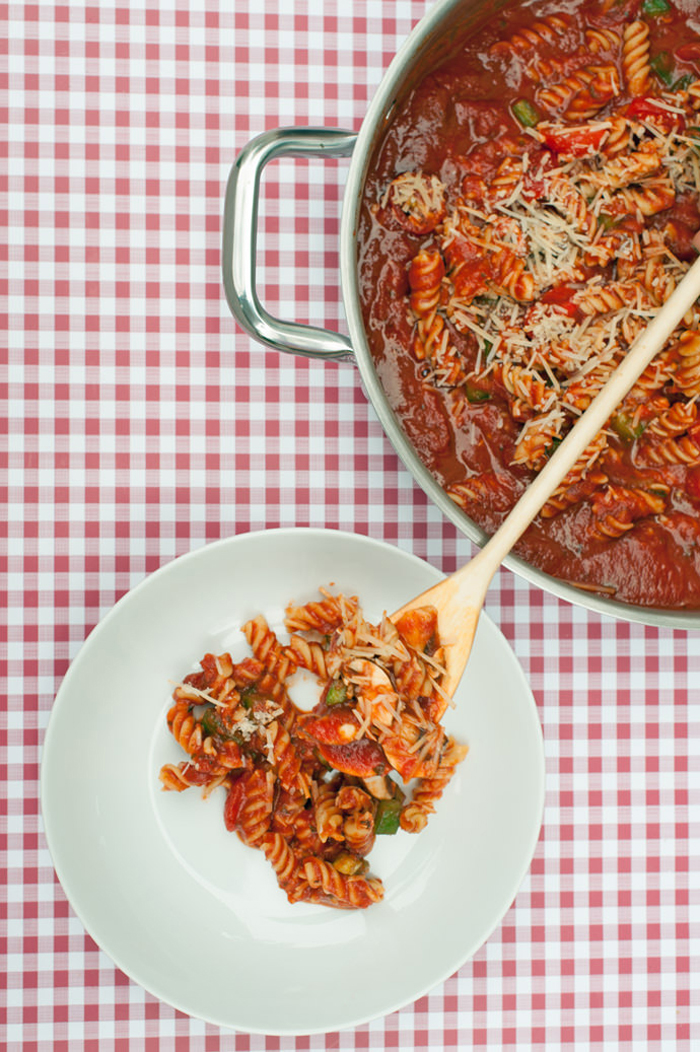 ---
15. Cheesy Quinoa One-Pan Vegetarian Casserole
Gluten free and meatless this recipe is loaded with yummy vegetables.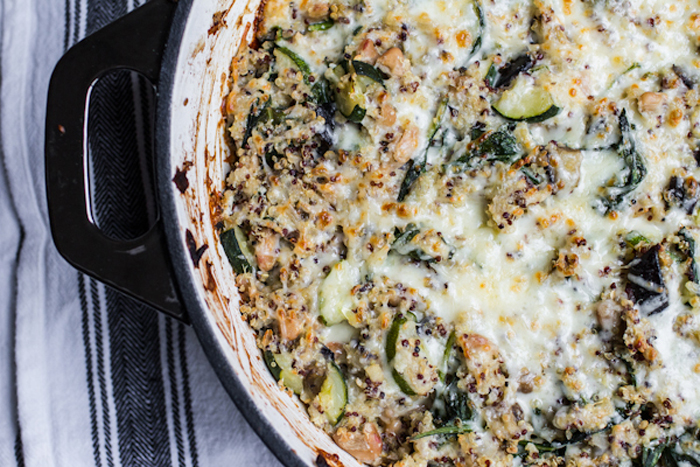 More One Pot Meals: