Looking for your next book? These award winning books from 2015 are the place to start! I haven't read all of these yet but now they're on my list! Put these books on your list to read for 2016.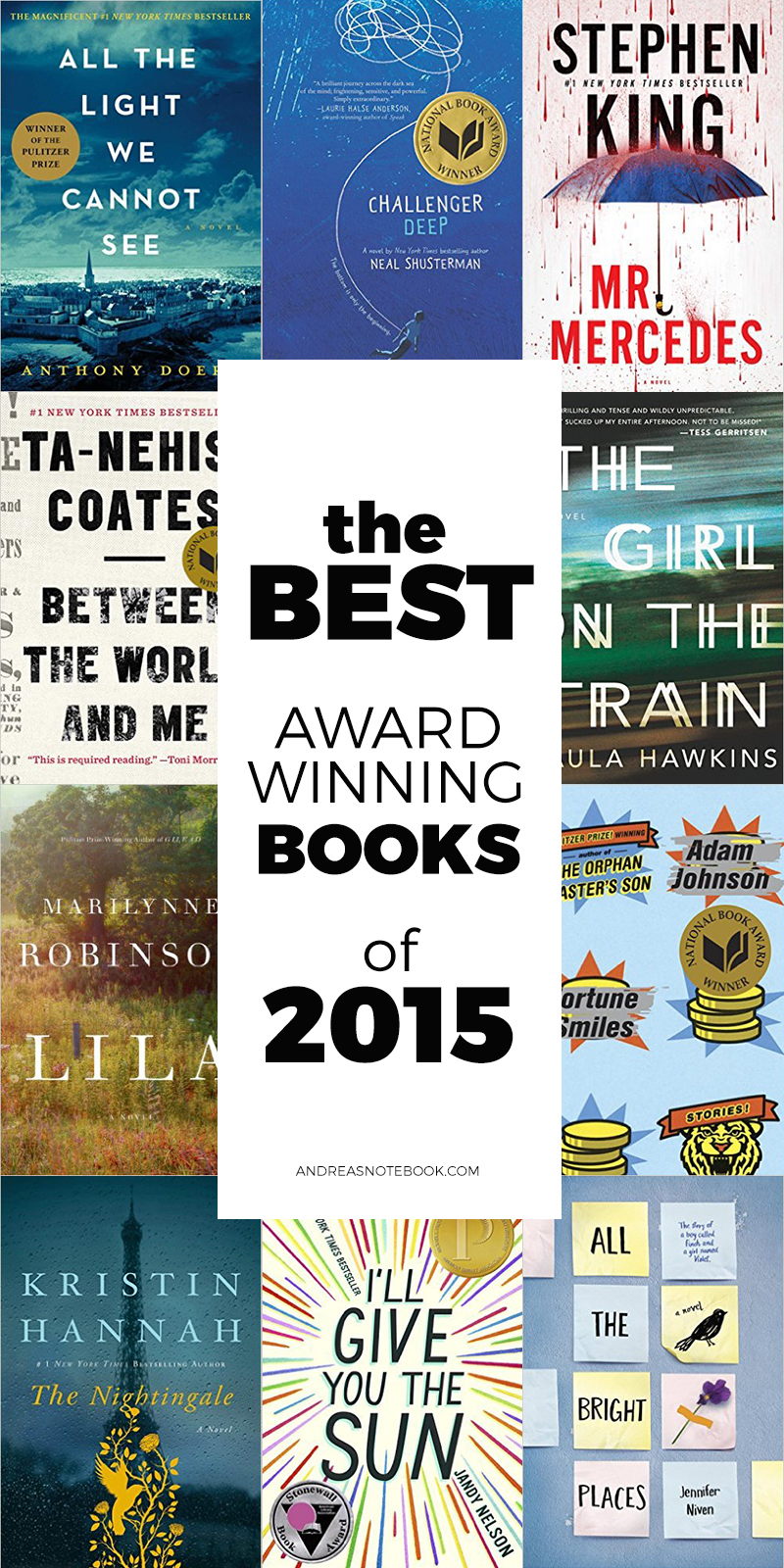 This post contains affiliate links.
---
Pulitzer Prize for Fiction
All the Light We Cannot See
, by Anthony Doerr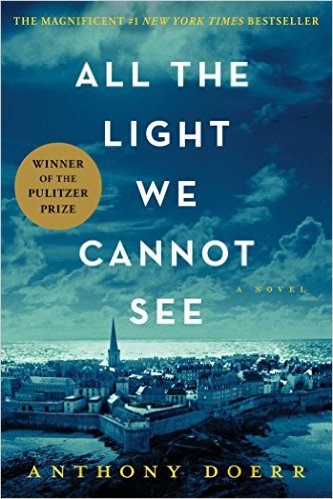 From the highly acclaimed, multiple award-winning Anthony Doerr, the beautiful, stunningly ambitious instant New York Times bestseller about a blind French girl and a German boy whose paths collide in occupied France as both try to survive the devastation of World War II.

Marie-Laure lives with her father in Paris near the Museum of Natural History, where he works as the master of its thousands of locks. When she is six, Marie-Laure goes blind and her father builds a perfect miniature of their neighborhood so she can memorize it by touch and navigate her way home. When she is twelve, the Nazis occupy Paris and father and daughter flee to the walled citadel of Saint-Malo, where Marie-Laure's reclusive great-uncle lives in a tall house by the sea. With them they carry what might be the museum's most valuable and dangerous jewel.

In a mining town in Germany, the orphan Werner grows up with his younger sister, enchanted by a crude radio they find. Werner becomes an expert at building and fixing these crucial new instruments, a talent that wins him a place at a brutal academy for Hitler Youth, then a special assignment to track the resistance. More and more aware of the human cost of his intelligence, Werner travels through the heart of the war and, finally, into Saint-Malo, where his story and Marie-Laure's converge.
---
National Book Award for Young People's Literature
Challenger Deep
, by Neal Shusterman
A captivating novel about mental illness that lingers long beyond the last page, Challenger Deep is a heartfelt tour de force by New York Times bestselling author Neal Shusterman.

Caden Bosch is on a ship that's headed for the deepest point on Earth: Challenger Deep, the southern part of the Marianas Trench.
Caden Bosch is a brilliant high school student whose friends are starting to notice his odd behavior.
Caden Bosch is designated the ship's artist in residence to document the journey with images.
Caden Bosch pretends to join the school track team but spends his days walking for miles, absorbed by the thoughts in his head.
Caden Bosch is split between his allegiance to the captain and the allure of mutiny.
---
Edgar Award for Best Novel
Mr. Mercedes: A Novel (The Bill Hodges Trilogy)
, by Stephen King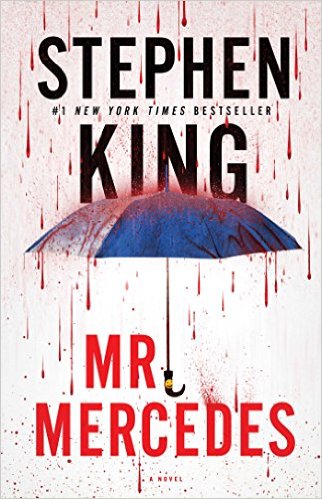 In the frigid pre-dawn hours, in a distressed Midwestern city, desperate unemployed folks are lined up for a spot at a job fair. Without warning, a lone driver plows through the crowd in a stolen Mercedes, running over the innocent, backing up, and charging again. Eight people are killed; fifteen are wounded. The killer escapes.

In another part of town, months later, a retired cop named Bill Hodges is still haunted by the unsolved crime. When he gets a crazed letter from someone who self-identifies as the "perk" and threatens an even more diabolical attack, Hodges wakes up from his depressed and vacant retirement, hell-bent on preventing another tragedy.

Brady Hartsfield lives with his alcoholic mother in the house where he was born. He loved the feel of death under the wheels of the Mercedes, and he wants that rush again. Only Bill Hodges, with two new, unusual allies, can apprehend the killer before he strikes again. And they have no time to lose, because Brady's next mission, if it succeeds, will kill or maim thousands.

Mr. Mercedes is a war between good and evil, from the master of suspense whose insight into the mind of this obsessed, insane killer is chilling and unforgettable.
---
National Book Award for Fiction
Fortune Smiles: Stories, by Adam Johnson
Winner of the Pulitzer Prize for his acclaimed novel about North Korea, The Orphan Master's Son,Adam Johnson is one of America's most provocative and powerful authors. Critics have compared him to Kurt Vonnegut, David Mitchell, and George Saunders, but Johnson's new book will only further his reputation as one of our most original writers. Subtly surreal, darkly comic, both hilarious and heartbreaking, Fortune Smiles is a major collection of stories that gives voice to the perspectives we don't often hear, while offering something rare in fiction: a new way of looking at the world.

In six masterly stories, Johnson delves deep into love and loss, natural disasters, the influence of technology, and how the political shapes the personal. "Nirvana," which won the prestigiousSunday Times short story prize, portrays a programmer whose wife has a rare disease finding solace in a digital simulacrum of the president of the United States. In "Hurricanes Anonymous"—first included in the Best American Short Stories anthology—a young man searches for the mother of his son in a Louisiana devastated by Hurricanes Katrina and Rita. "George Orwell Was a Friend of Mine" follows a former warden of a Stasi prison in East Germany who vehemently denies his past, even as pieces of it are delivered in packages to his door. And in the unforgettable title story, Johnson returns to his signature subject, North Korea, depicting two defectors from Pyongyang who are trying to adapt to their new lives in Seoul, while one cannot forget the woman he left behind.

Unnerving, riveting, and written with a timeless quality, these stories confirm Johnson as one of America's greatest writers and an indispensable guide to our new century.
---
National Book Award for Nonfiction
Between the World and Me
, by Ta-Nehisi Coates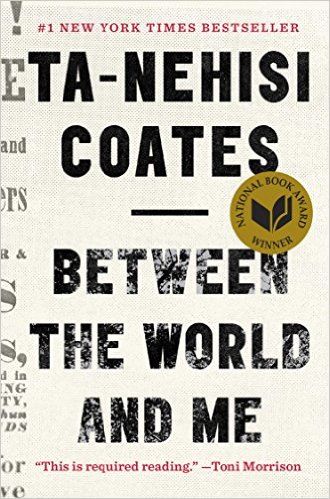 In a profound work that pivots from the biggest questions about American history and ideals to the most intimate concerns of a father for his son, Ta-Nehisi Coates offers a powerful new framework for understanding our nation's history and current crisis. Americans have built an empire on the idea of "race," a falsehood that damages us all but falls most heavily on the bodies of black women and men—bodies exploited through slavery and segregation, and, today, threatened, locked up, and murdered out of all proportion. What is it like to inhabit a black body and find a way to live within it? And how can we all honestly reckon with this fraught history and free ourselves from its burden?

Between the World and Me is Ta-Nehisi Coates's attempt to answer these questions in a letter to his adolescent son. Coates shares with his son—and readers—the story of his awakening to the truth about his place in the world through a series of revelatory experiences, from Howard University to Civil War battlefields, from the South Side of Chicago to Paris, from his childhood home to the living rooms of mothers whose children's lives were taken as American plunder. Beautifully woven from personal narrative, reimagined history, and fresh, emotionally charged reportage, Between the World and Me clearly illuminates the past, bracingly confronts our present, and offers a transcendent vision for a way forward.
---
National Book Critic's Circle Award for Fiction
Lila: A Novel
, by Marilynne Robinson

A new American classic from the Pulitzer Prize-winning author of Gilead and Housekeeping

Marilynne Robinson, one of the greatest novelists of our time, returns to the town of Gilead in an unforgettable story of a girlhood lived on the fringes of society in fear, awe, and wonder.
Lila, homeless and alone after years of roaming the countryside, steps inside a small-town Iowa church-the only available shelter from the rain-and ignites a romance and a debate that will reshape her life. She becomes the wife of a minister, John Ames, and begins a new existence while trying to make sense of the life that preceded her newfound security.
Neglected as a toddler, Lila was rescued by Doll, a canny young drifter, and brought up by her in a hardscrabble childhood. Together they crafted a life on the run, living hand to mouth with nothing but their sisterly bond and a ragged blade to protect them. Despite bouts of petty violence and moments of desperation, their shared life was laced with moments of joy and love. When Lila arrives in Gilead, she struggles to reconcile the life of her makeshift family and their days of hardship with the gentle Christian worldview of her husband which paradoxically judges those she loves.
Revisiting the beloved characters and setting of Robinson's Pulitzer Prize-winning Gilead andHome, a National Book Award finalist, Lila is a moving expression of the mysteries of existence that is destined to become an American classic.
---
Michael L. Printz Award for Excellence in Young Adult Literature
I'll Give You the Sun
, by Jandy Nelson
At first, Jude and her twin brother are NoahandJude; inseparable. Noah draws constantly and is falling in love with the charismatic boy next door, while daredevil Jude wears red-red lipstick, cliff-dives, and does all the talking for both of them.

Years later, they are barely speaking. Something has happened to change the twins in different yet equally devastating ways . . . but then Jude meets an intriguing, irresistible boy and a mysterious new mentor.

The early years are Noah's to tell; the later years are Jude's. But they each have only half the story, and if they can only find their way back to one another, they'll have a chance to remake their world.

This radiant, award-winning novel from the acclaimed author of The Sky Is Everywhere will leave you breathless and teary and laughing—often all at once.
---
Goodreads Choice Award for Best Mystery & Thriller
The Girl on the Train: A Novel
, by Paula Hawkins
A debut psychological thriller that will forever change the way you look at other people's lives.

Rachel takes the same commuter train every morning. Every day she rattles down the track, flashes past a stretch of cozy suburban homes, and stops at the signal that allows her to daily watch the same couple breakfasting on their deck. She's even started to feel like she knows them. "Jess and Jason," she calls them. Their life—as she sees it—is perfect. Not unlike the life she recently lost.

And then she sees something shocking. It's only a minute until the train moves on, but it's enough. Now everything's changed. Unable to keep it to herself, Rachel offers what she knows to the police, and becomes inextricably entwined in what happens next, as well as in the lives of everyone involved. Has she done more harm than good?

Compulsively readable, The Girl on the Train is an emotionally immersive, Hitchcockian thriller and an electrifying debut.
---
Goodreads Choice Award for Best Historical Fiction
The Nightingale
, by Kristin Hannah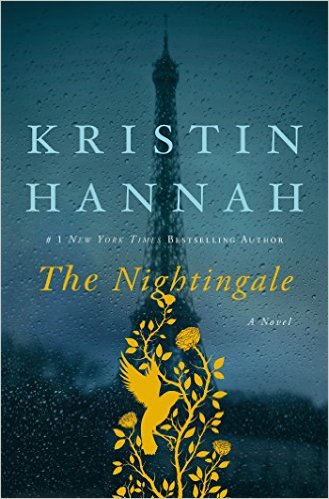 In love we find out who we want to be.
In war we find out who we are.

FRANCE, 1939

In the quiet village of Carriveau, Vianne Mauriac says goodbye to her husband, Antoine, as he heads for the Front. She doesn't believe that the Nazis will invade France...but invade they do, in droves of marching soldiers, in caravans of trucks and tanks, in planes that fill the skies and drop bombs upon the innocent. When a German captain requisitions Vianne's home, she and her daughter must live with the enemy or lose everything. Without food or money or hope, as danger escalates all around them, she is forced to make one impossible choice after another to keep her family alive.

Vianne's sister, Isabelle, is a rebellious eighteen-year-old girl, searching for purpose with all the reckless passion of youth. While thousands of Parisians march into the unknown terrors of war, she meets Gäetan, a partisan who believes the French can fight the Nazis from within France, and she falls in love as only the young can...completely. But when he betrays her, Isabelle joins the Resistance and never looks back, risking her life time and again to save others.

With courage, grace and powerful insight, bestselling author Kristin Hannah captures the epic panorama of WWII and illuminates an intimate part of history seldom seen: the women's war. The Nightingale tells the stories of two sisters, separated by years and experience, by ideals, passion and circumstance, each embarking on her own dangerous path toward survival, love, and freedom in German-occupied, war-torn France--a heartbreakingly beautiful novel that celebrates the resilience of the human spirit and the durability of women. It is a novel for everyone, a novel for a lifetime.
---
Goodreads Choice Award for Best Young Adult Fiction
All the Bright Places
Theodore Finch is fascinated by death, and he constantly thinks of ways he might kill himself. But each time, something good, no matter how small, stops him.

Violet Markey lives for the future, counting the days until graduation, when she can escape her Indiana town and her aching grief in the wake of her sister's recent death.

When Finch and Violet meet on the ledge of the bell tower at school, it's unclear who saves whom. And when they pair up on a project to discover the "natural wonders" of their state, both Finch and Violet make more important discoveries: It's only with Violet that Finch can be himself—a weird, funny, live-out-loud guy who's not such a freak after all. And it's only with Finch that Violet can forget to count away the days and start living them. But as Violet's world grows, Finch's begins to shrink.