Browsing Pinterest last week I saw something that was so simple it was brilliant. A travel toothbrush holder made from a wash cloth. It was great, but not exactly what I need. My problem is electric toothbrushes are hard to pack. They are big and bulky.
Most commercial options aren't adequate. I hate those plastic cases that go around the bristles. They get nasty and they are hard to clean. That's how this "On The Go" toothbrush holder was born.
Want to know how to pack 4 toothbrushes? Here's the full travel toothbrush holder tutorial. In all of it's simple glory. Now you can sew a toothbrush case for yourself in about 10 minutes!
Supplies:
Sew the ribbon about ⅔ of the way up the wash cloth. Center it so there is enough ribbon hanging off each end to tie a bow.
Turn that wash cloth over so the ribbon is facing down.
Fold the second wash cloth so it is the length of your toothbrush and place it on top of the first wash cloth. Pin.
Sew 3 verticle lines to make seperate compartments for each toothbrush.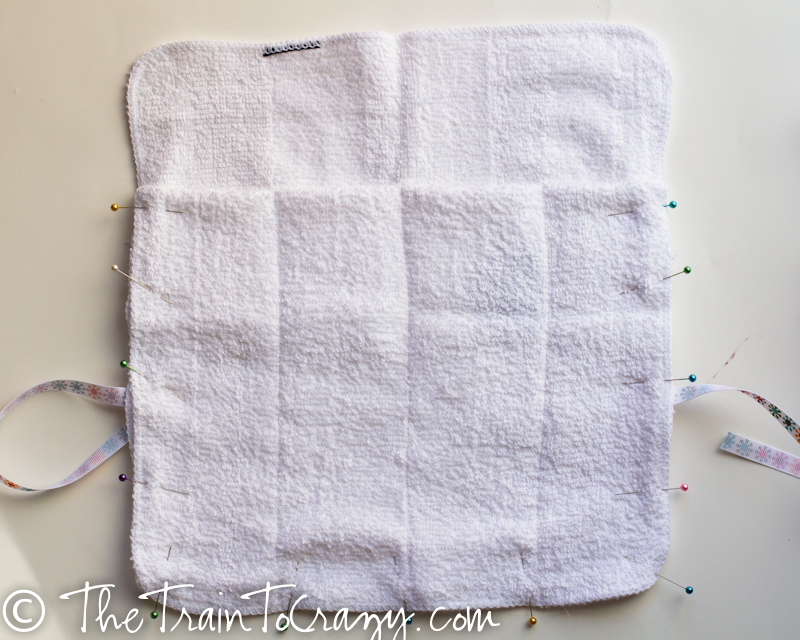 Fold the 1st wash cloth down over the 2nd. Pin the sides. Sew along both sides and bottom.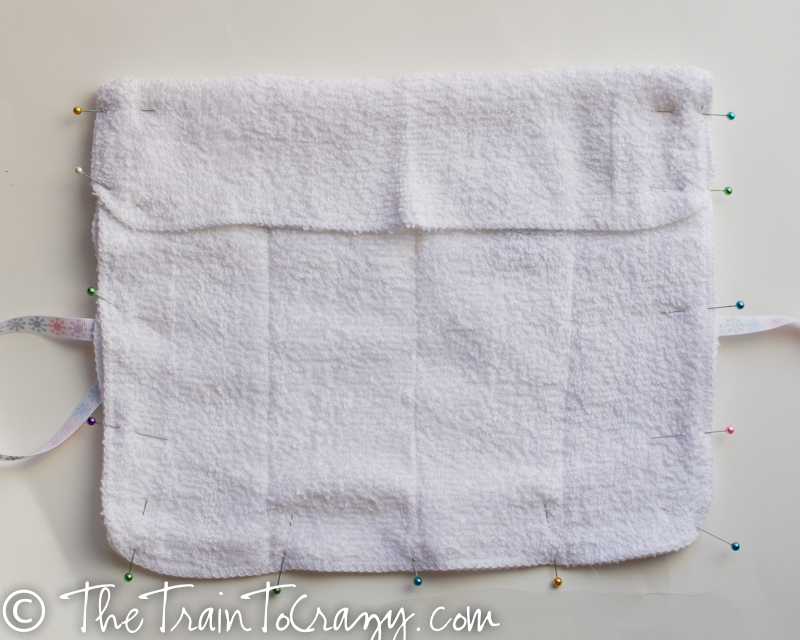 Fill with toothbrushes.
There you have it! Your very own, throw in the washing machine, toothbrush holder.
How do you pack your toothbrushes?