It's time to make some winter snowflakes! You can just "wing it" or use some of these templates as inspiration for fancy snowflakes! You'll love all of these. You can cover all your windows with these! Grab some paper and scissors and you're ready for fun. Start out by learning how to fold and cut a basic six pointed snowflake. The link to the original post/template is below each photo. Enjoy!
Star Wars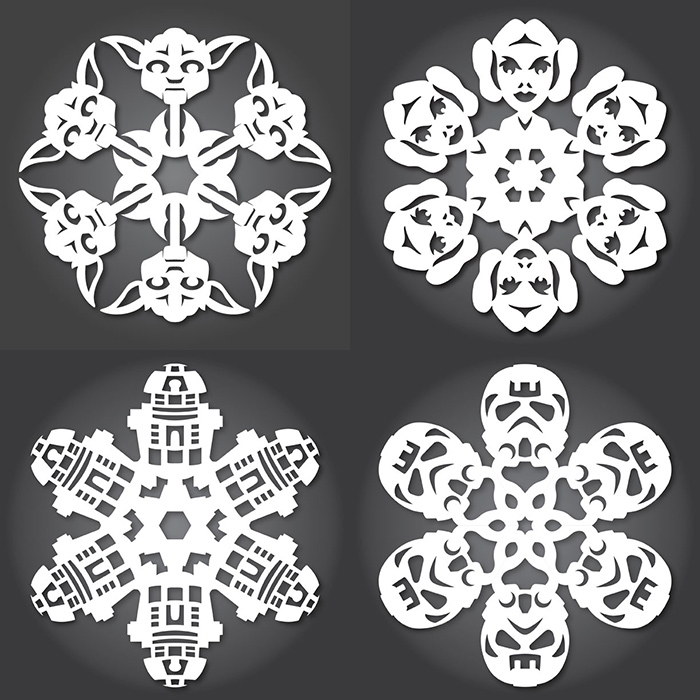 Anthony Herrera has dozens of fantastic snowflake templates for Star Wars fans!
Traditional
Lapappadolce has 24 sketches to show you great looking snowflakes! Follow their instructions on how to fold your paper then cut using this guide!
Frozen
Disney templates.
Deer Deer snowflake by Seakettle.
Christmas Themed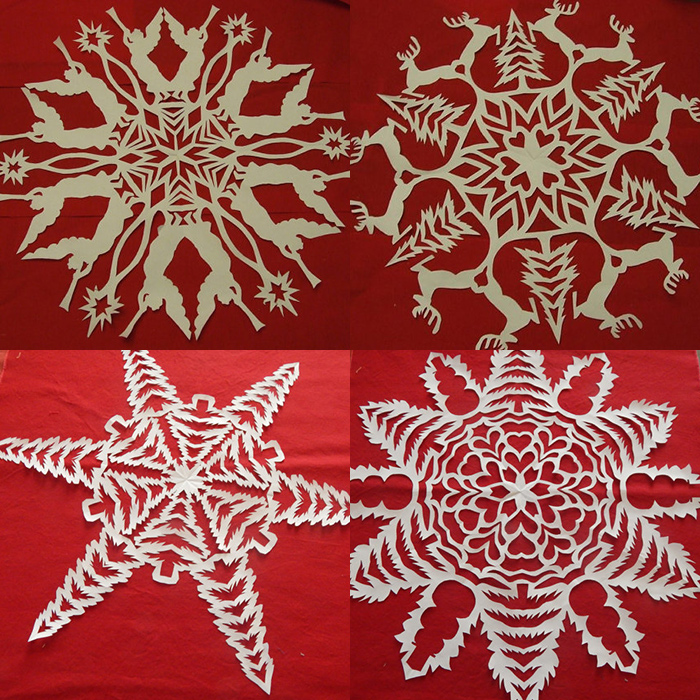 Buy these patterns on Etsy.
Basic Snowflakes for Kids
Marcels Kid Crafts has 10 templates to print for kids.
Ballerina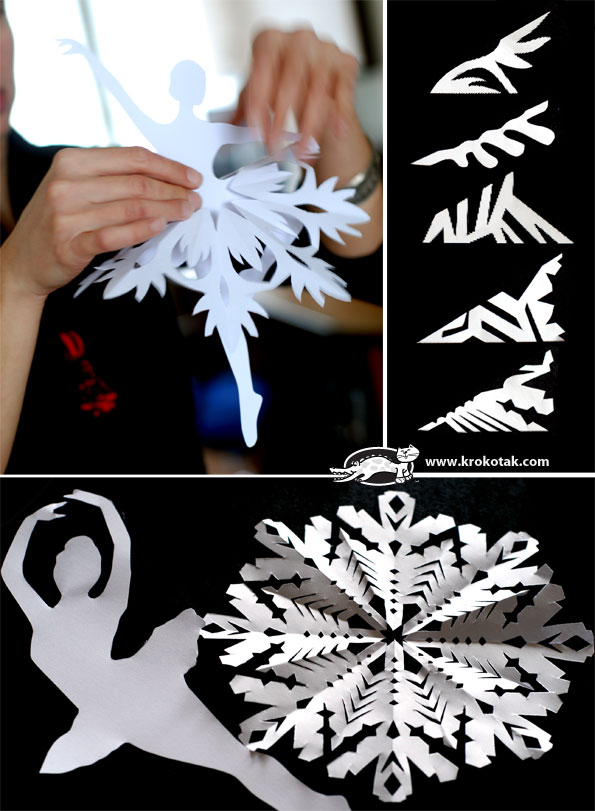 Source: Krokatak
Twisted Snowflake Templates (3 sizes)
Template via Elli
More Snowflake Templates: