My daughter loves braids! She asks for a braid nearly every day. Today I'm sharing our go-to Princess Braid!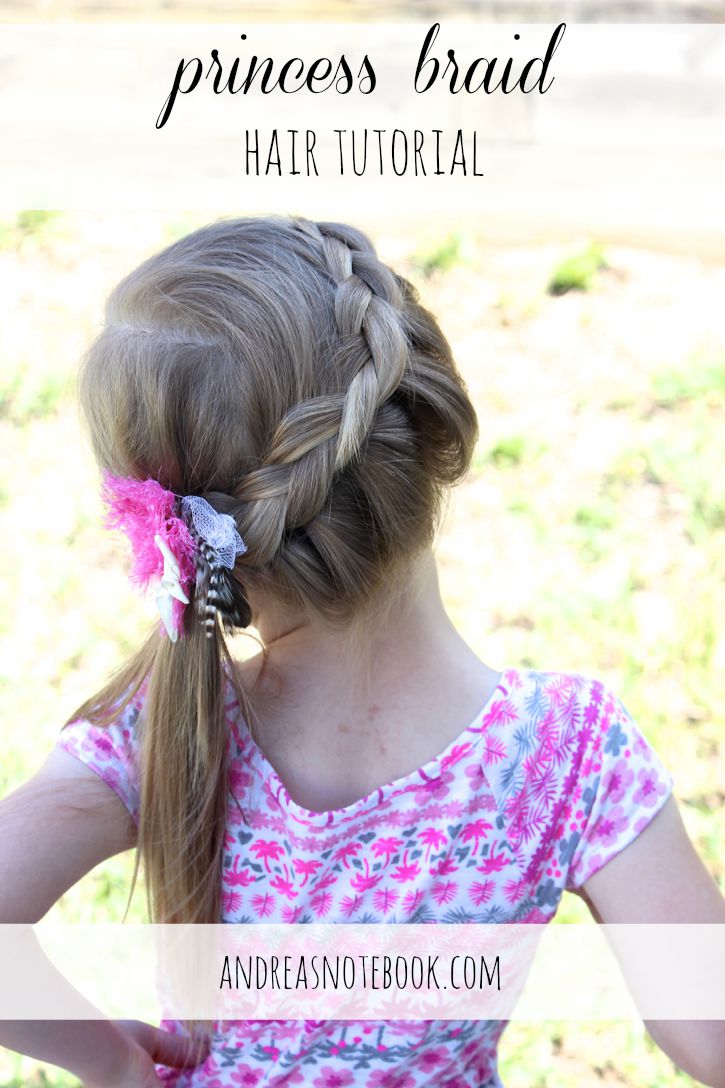 It's great for just about anything because it keeps hair out of her face, but it also looks adorable and can be dressed up by adding a sweet flower or bow!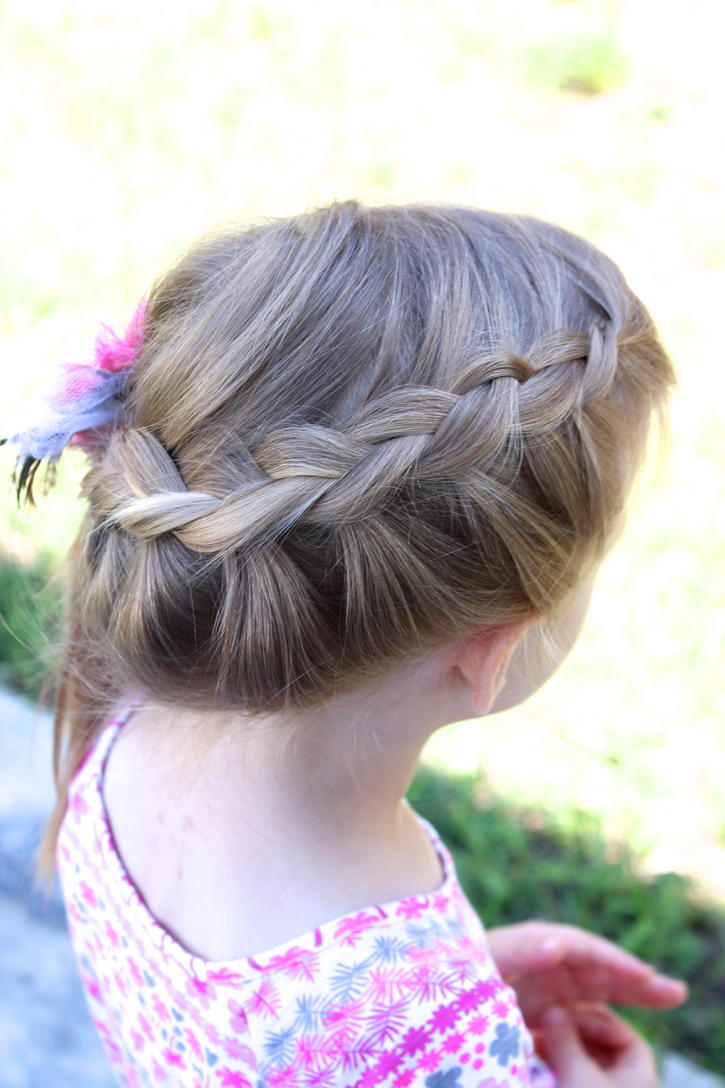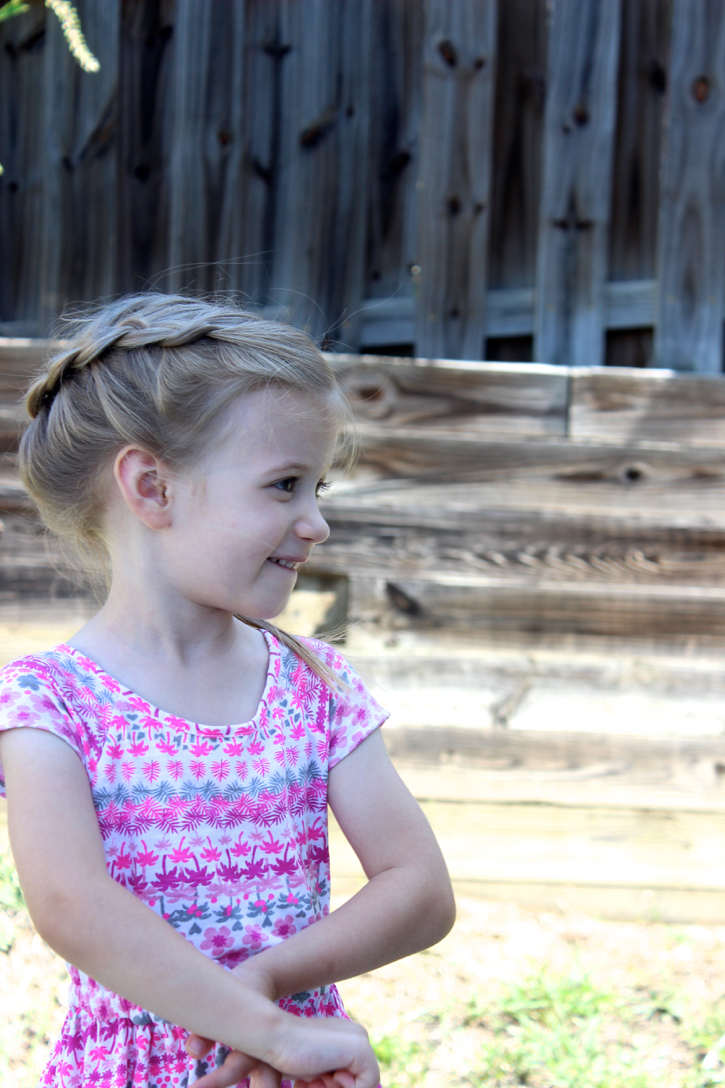 This hairstyle takes me about 5 minutes to pull off from start to finish! Quick, easy and cute!!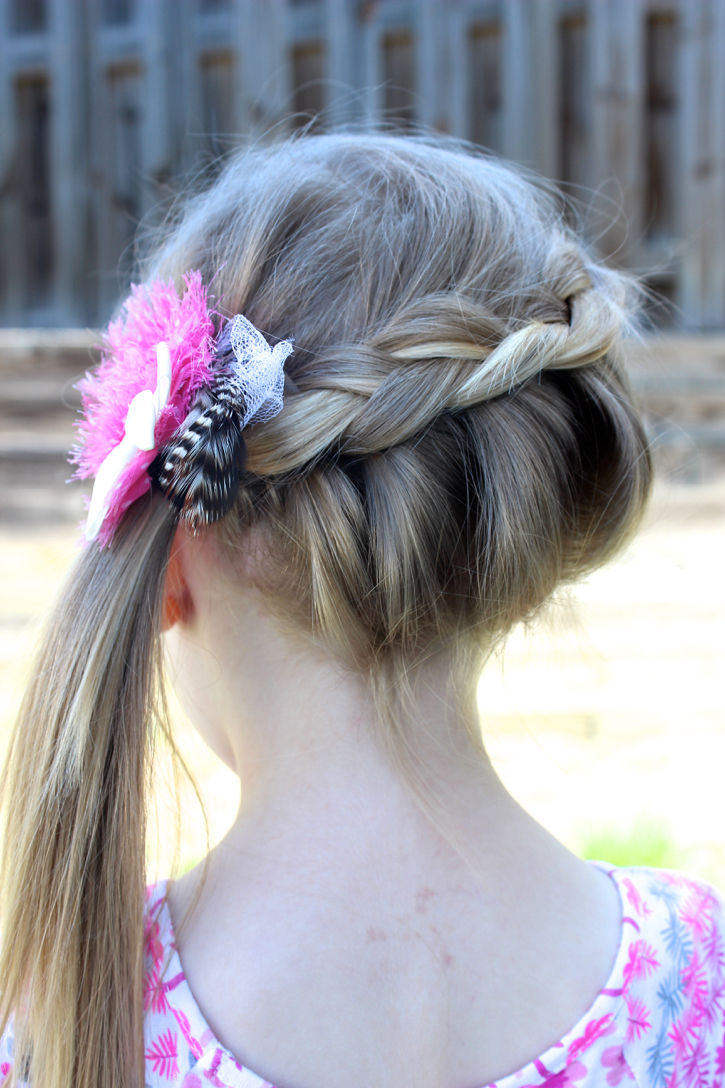 Here we go.
Step 1: Part the hair wherever you would like. I like to do it off to the left side of the head.
Step 2: Section off a small portion of hair near the front on one side. I always start on the side with more hair!
Step 3: Divide the small section into 3 parts so that you can begin to braid.
Step 4: Begin braiding. The tricky part is that you only pull hair from the bottom and then you continue to braid normally… just pulling hair from the bottom. Make sure after you braid each strand that you are pulling tight so that it stays in place.
Step 5: Continue braiding until you have gathered all of the hair.
Step 6: Keep braiding just 1-2 more times so that the hair pulls tight. Then tie the braid off a little bit above where you have stopped. That way the braid goes all the way to the tie instead of falling out.
Step 7: Go along the braid and adjust the hair so that the braid is all the same direction. Pull out strands here and there so that they are all uniform. If you want you can pull it so that it pops off the head a little.
Step 8: Grab a flower or bow to jazz it up and make it a more dressed-up look. You can also curl the hair that is gathered into a pony tail!
There you go!! The Princess Braid is the perfect hairstyle for pretty much any occasion!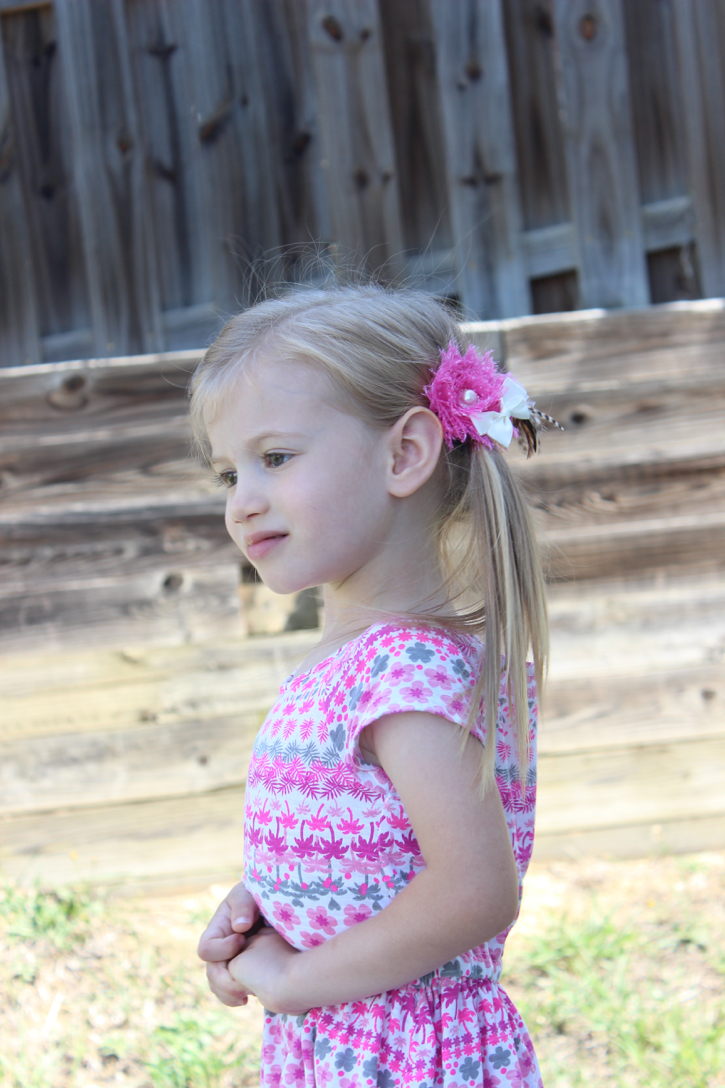 ---