I love the idea of interviewing your children every year. I know they would love reading their answers in the future. I made a quick interview form that older kids can fill out themselves or you can write younger children's answers in for them. This All About Me This Year printable is on our to do list today! What a great way to kick off the year!
Interview Your Child: Free Printable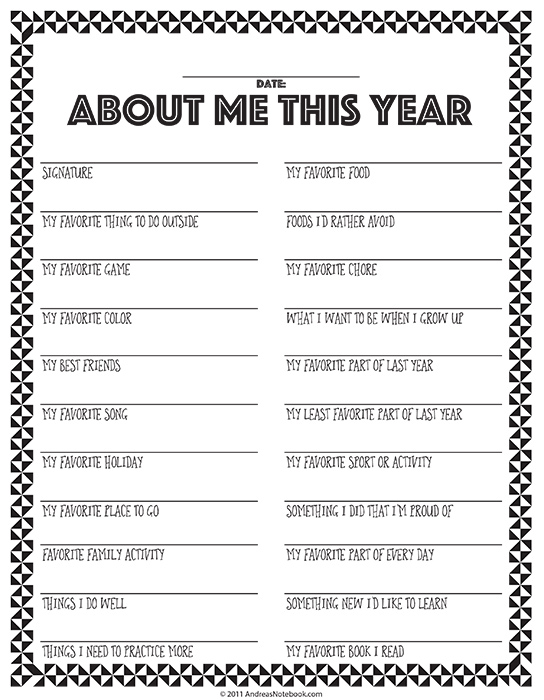 I first made this form in 2011 and did a little revamping this year. It's also a great interview form if you do video interviews of your kids!
Having a New Year's Eve party? Print these out and leave them for the kids to fill out!
Interview your child this year so you can look back years from now and remember all their favorites!
Do you keep track of your child's likes and dislikes throughout the years? Have you found a fun way to keep these memories?