Did you know peanut butter bark was a thing? Well it is now. If you're a fan of peanut butter and chocolate (who isn't?) then you'll enjoy this! It is really simple. This peanut butter bark recipe will satisfy all your sweet cravings and impress your friends. If you save any for them.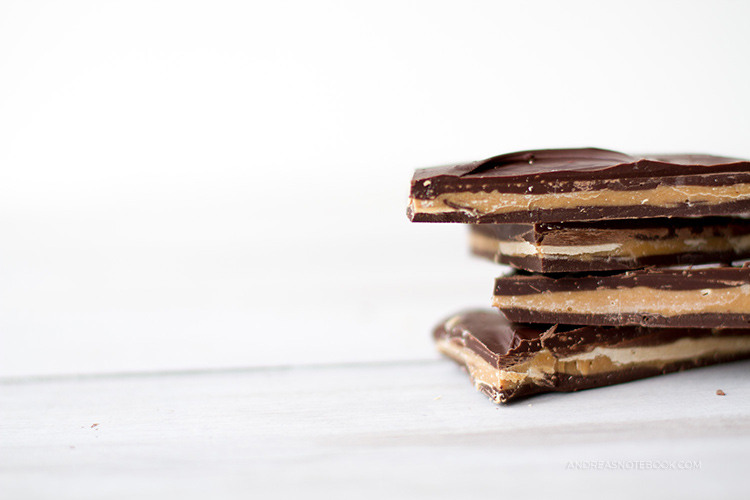 I made this on a whim a couple weeks ago and it may or may not have been eaten immediately.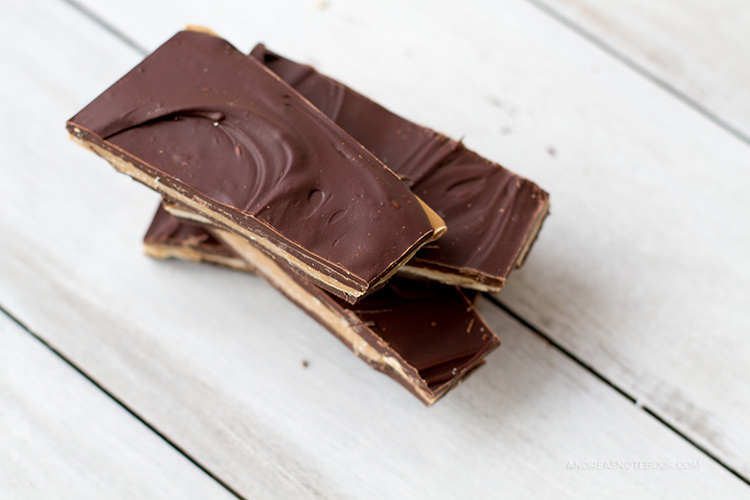 It's no secret that I'm the world's biggest fan of peppermint bark. I probably gained 5 pounds over Christmas just because of it. But, somehow, it only seems appropriate around Christmas. So I needed another "bark" to hold me over until November rolls around again.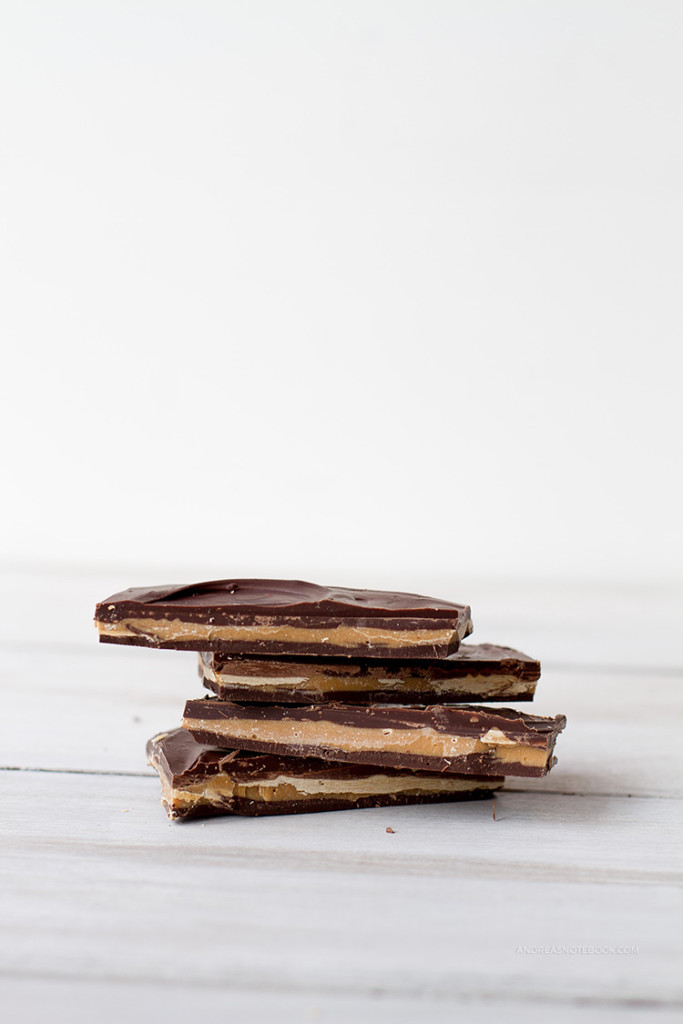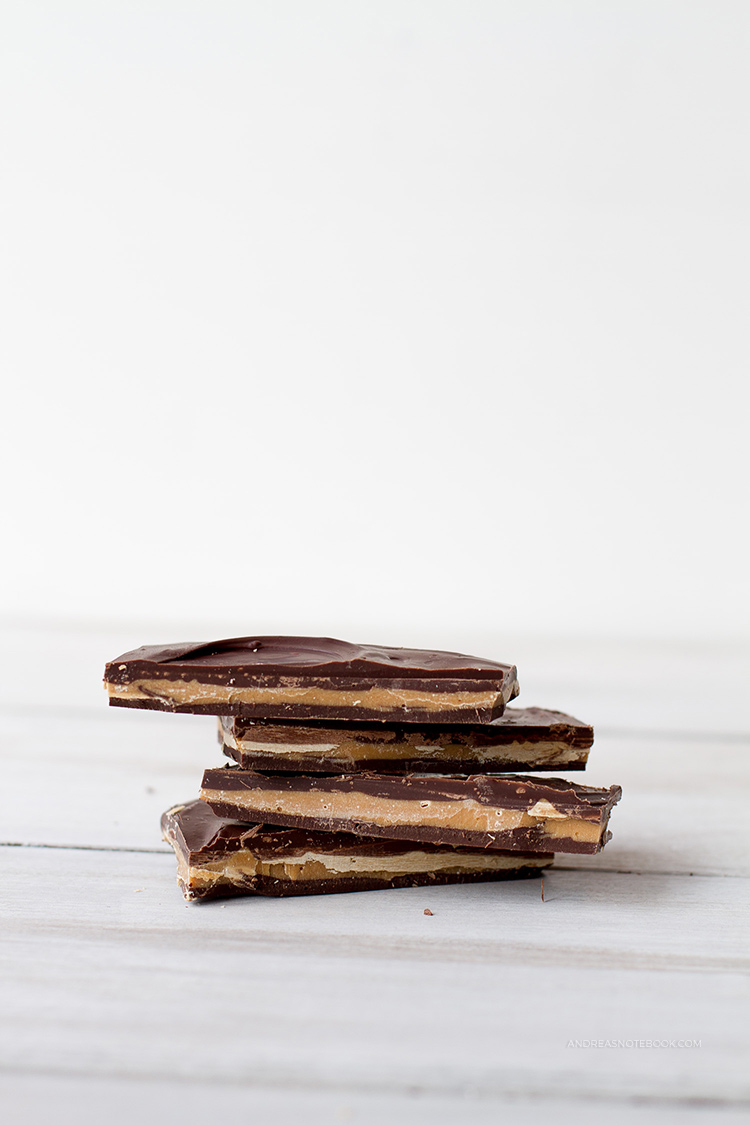 This has a candy bar like texture. It's hard chocolate with a slightly soft, peanut buttery interior. The quality of chocolate you use will be important!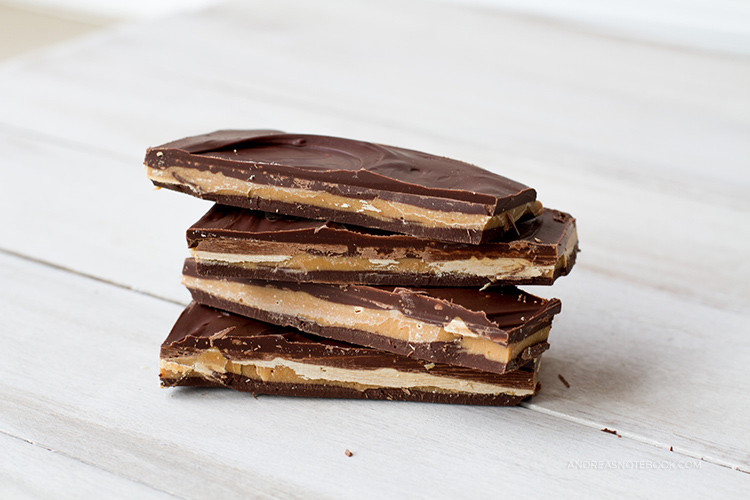 Ingredients:
3 cups chocolate chips (I used dark chocolate)
2 cups peanut butter chips
3 Tbsp. heavy whipping cream
Peanut Butter Bark Recipe:
Melt the chocolate with the heavy cream in a double boiler. In a hurry? Microwave it in 30 second increments, stirring then restarting. Don't over cook. Burnt chocolate is not as good.
Spread half the chocolate onto a baking sheet prepared with a silicone baking pad or parchment paper. This layer should be pretty thin. About ¼″. Put in the fridge for 10 minutes.
Melt the peanut butter chips in the same way you melted the chocolate. I used the microwave. Spread on top of the chocolate layer. Put back into the fridge for 10 minutes.
Remelt the chocolate you have left over. Spread it on top of the peanut butter layer. Refrigerate for 15 minutes.
Remove from fridge. Cut into pieces. Refrigerate to store.