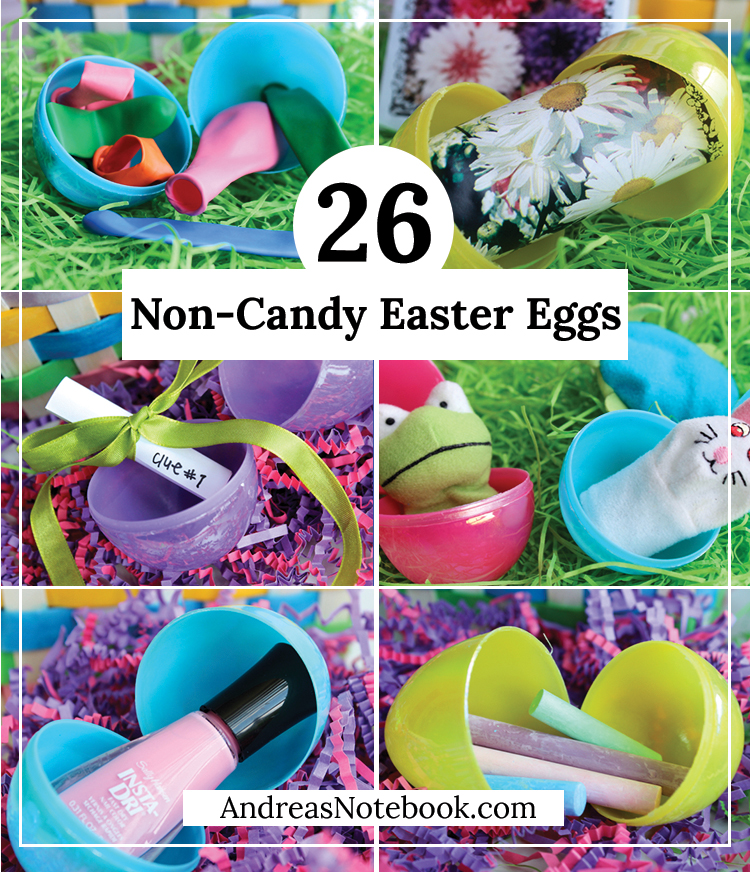 Easter is such a fun holiday. It marks the beginning of Spring, new growth and all things colorful! Easter Egg hunts are one way that we get out and celebrate. I love a good Reese's Peanut Butter Egg, however, I also want to be creative with our Easter Egg hunt and include some more fun and practical things that will spark some imagination and will actually be remembered for years to come. Make your kids' eyes light up this Easter by choosing some fun, creative, non candy Easter egg fillers!
Special Fillers
1. Tickets to a Movie, the Zoo or a Museum: What kid wouldn't be ecstatic about this one??
2. Coupons for Special Outings: My kids would love a coupon for Frozen Yogurt, Trip to the Mall or a Picnic at the Park.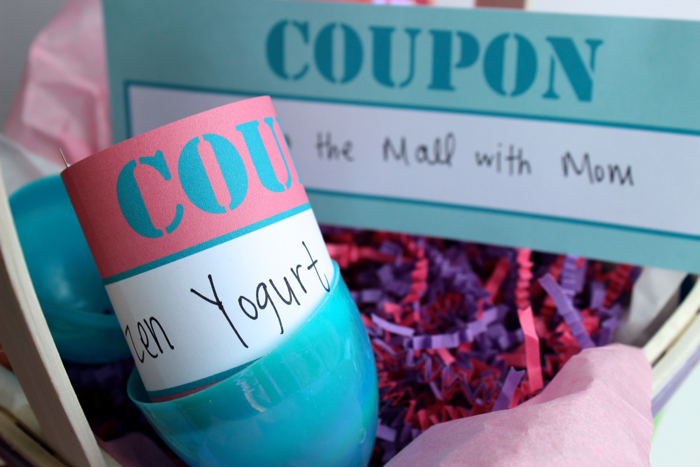 3. Puzzle pieces: I love the idea of creating a puzzle with a special message on it, cutting up the pieces and separating it out into different Easter Eggs so that kids can find them all and put the puzzle together!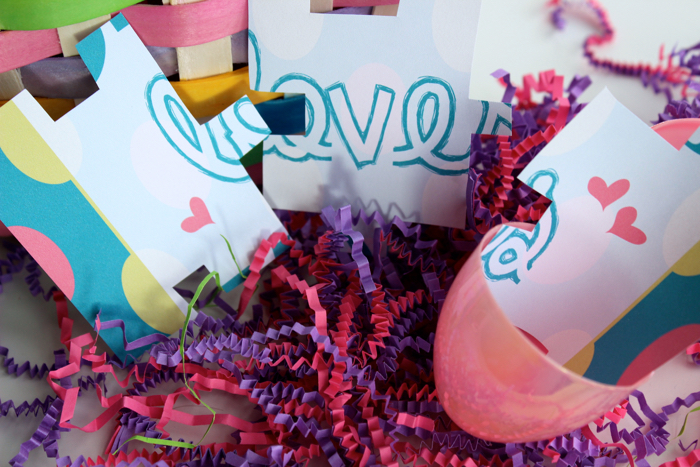 4. Clues to a Scavenger Hunt: Extend the fun of the Easter Egg Hunt by having the kids find clues in their Easter Eggs to an ultimate Easter Surprise!!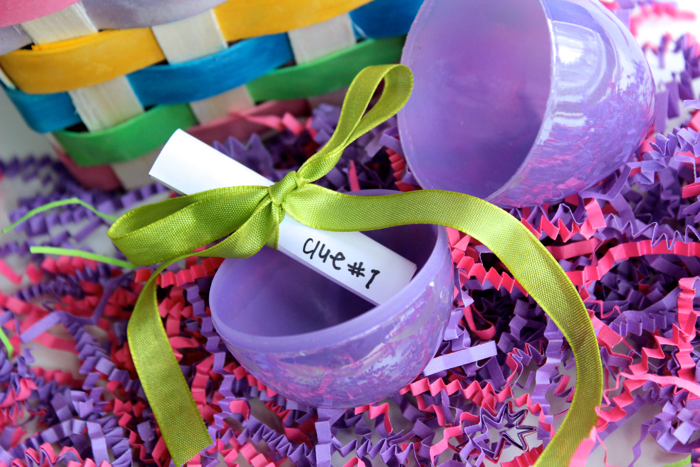 5. Items that represent the Easter Message: Make your Easter Christ centered by putting items that represent His life in each of the Easter Eggs. Then gather together to discuss the Easter message after!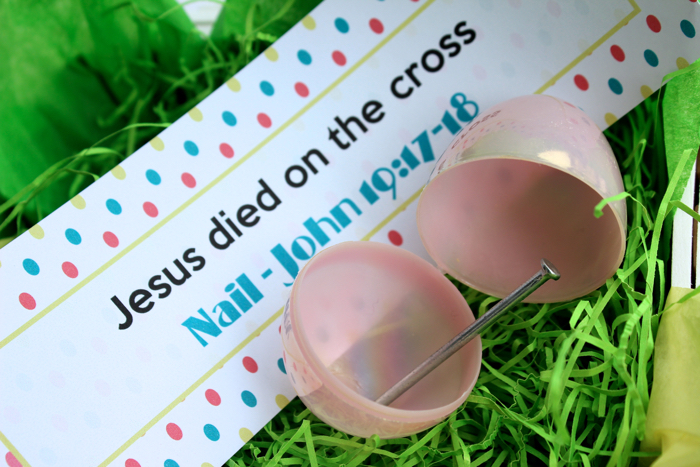 Girly Fillers
6. Nail polish: Spa night with my little girl is one of my favorites, we can always use another bright color!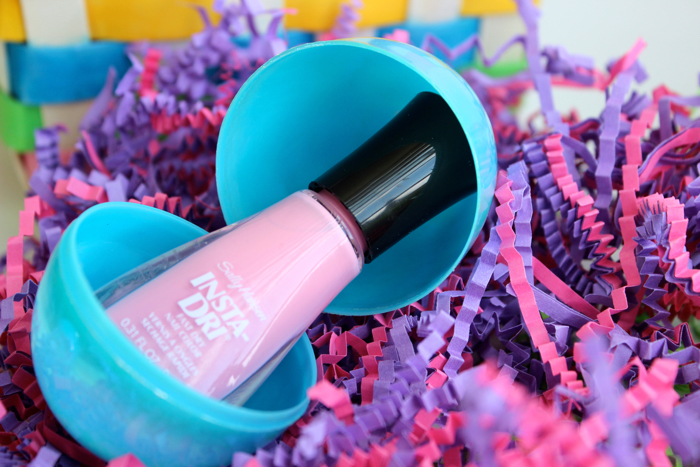 7. Hair Ties: They are constantly disappearing, grab some fun, colorful ones for back-up!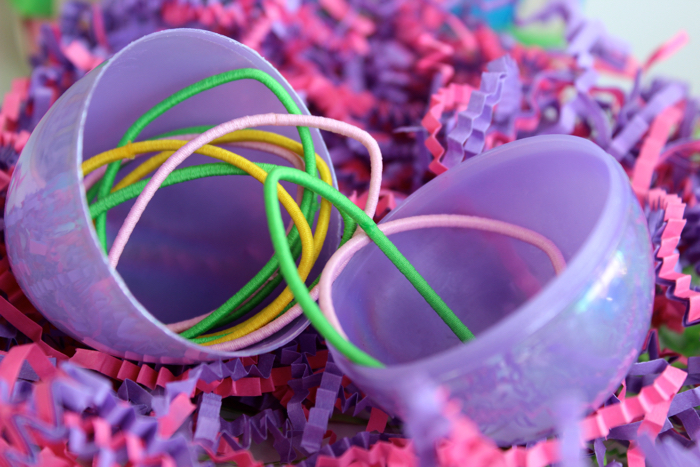 8. Hair Bows: Most girls get excited about new hair accessories…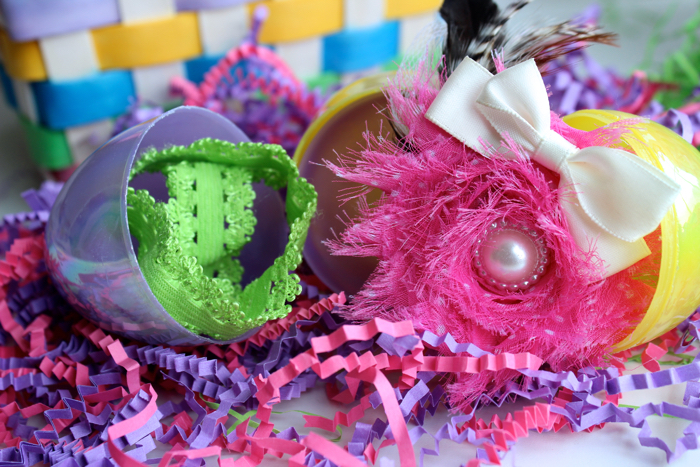 9. Jewelry: Pre-made or a little jewelry making kit would be so fun for a little girl. Be sure to include beads, thread and any other tools in your jewelry making kit!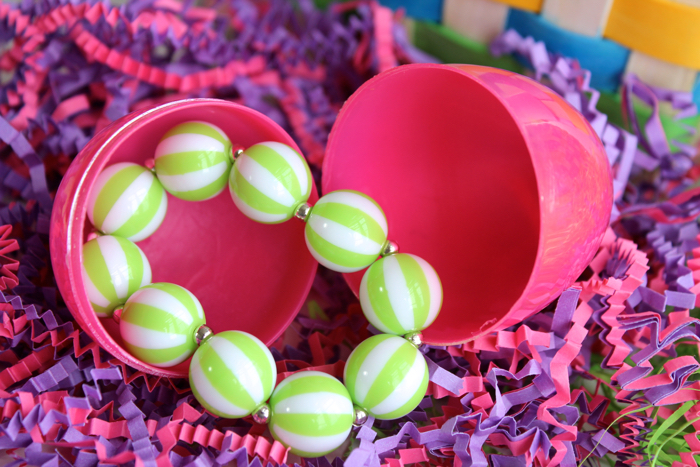 10. Lip Balm: Another favorite for girls of all ages.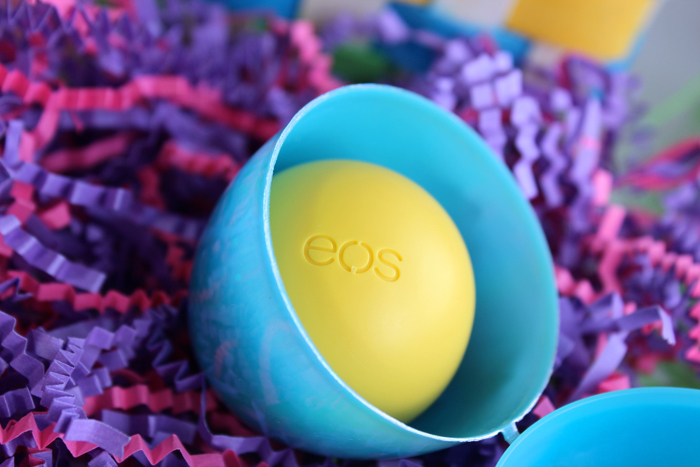 Fun Educational Fillers
11. Homemade Playdough: You can easily buy playdough from the store, however, there are so many easy recipes out there to make. Check out this Kool-Aid Playdough recipe–It's bright and smells good, too!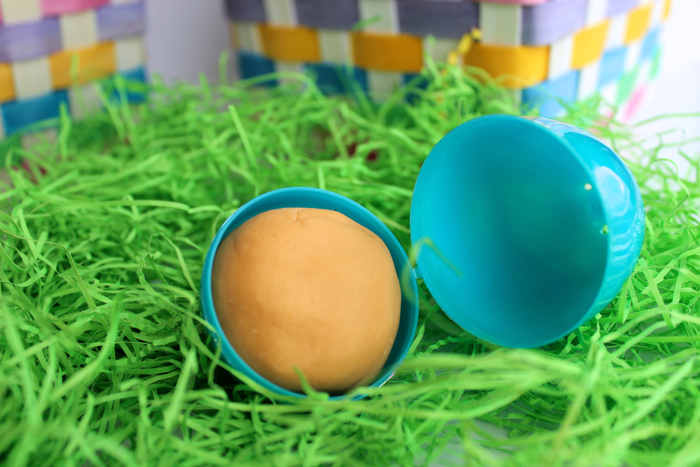 12. Chalk: My kids love chalk for the sidewalk and also for their mini chalkboard easel. This is a great one for encouraging creativity!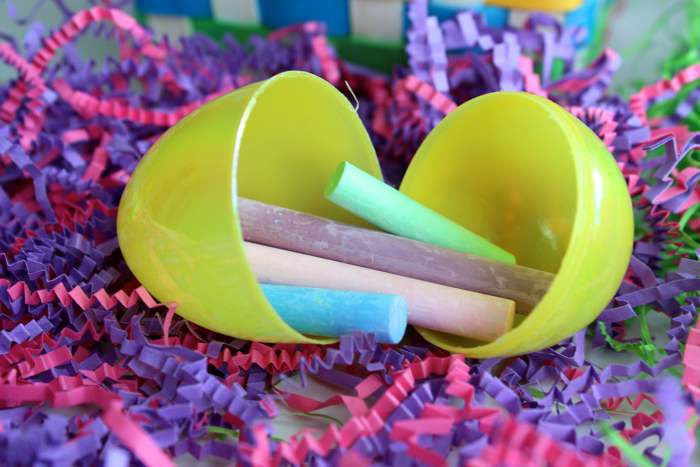 13. Magnetic or Foam Letters: It might be fun for a kid who is learning the alphabet to find all the letters in their name. They'll be learning while collecting their Easter eggs.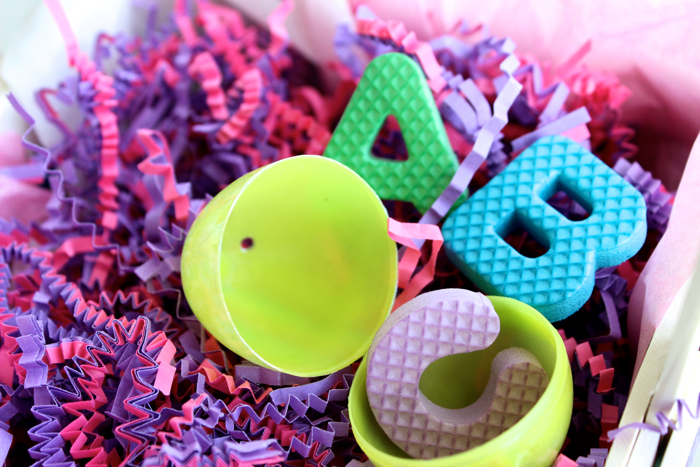 14. Seeds: Encourage kids to help in the garden by hiding a few special seeds that they'll be excited to plant!
15. Money: Is this really educational?? Have the kids count up all the money and see how much they discovered in their eggs.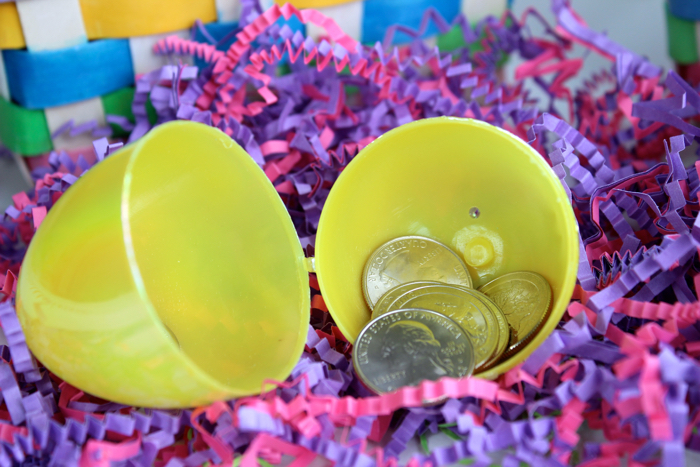 16. Arts and Crafts Supplies: This could include anything from crayons, erasers, and pencils… to ribbon, buttons, google-y eyes and puff balls!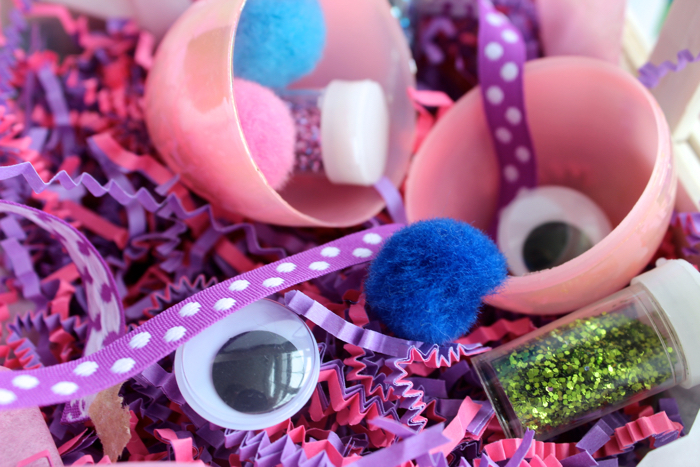 Toy Fillers
17. Little Animals: These are fun to play with and kids can use them any time, any where!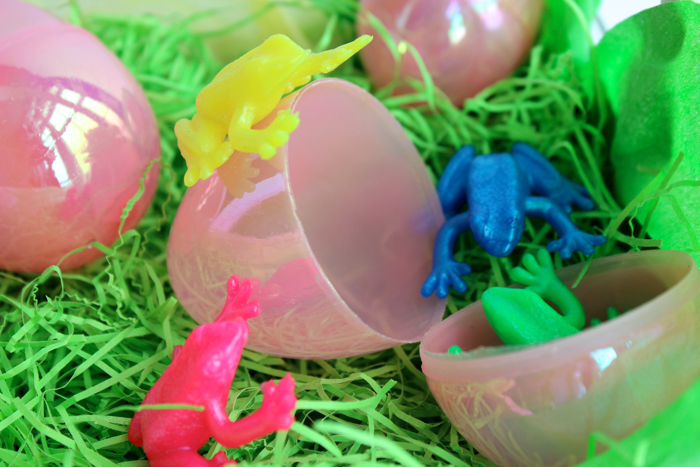 18. Finger Puppets: I love having finger puppets in my purse for long waits at the doctor's office.
19. Matchbox Cars: If you have a boy, you know this is a great idea for a filler. My son is entertained for hours by these fun cars.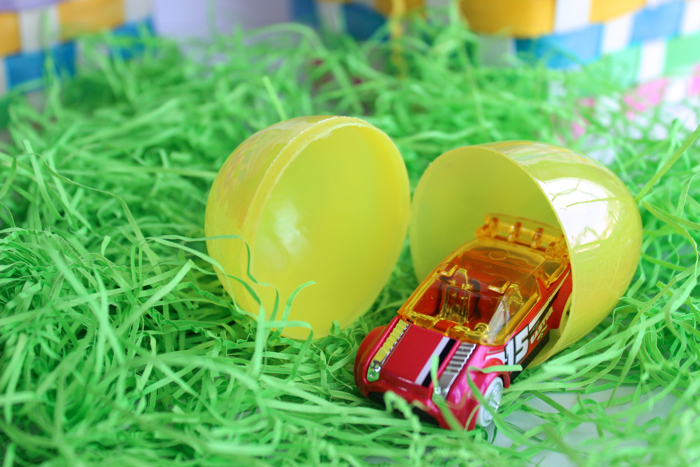 20. Bouncy Ball: This would be a fun new toy to use in the Spring.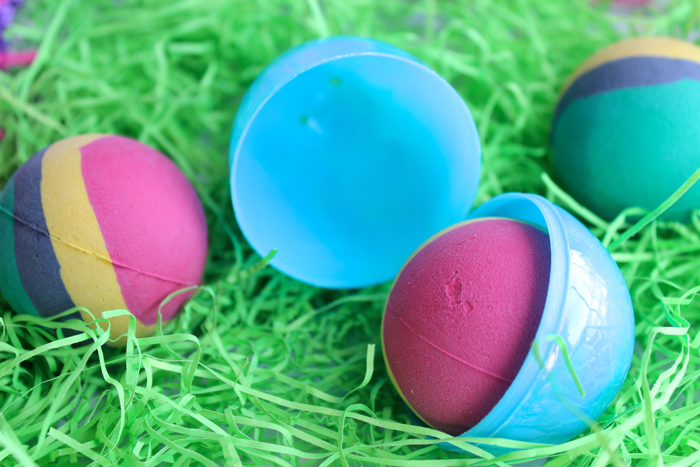 21. Bath Toys: If you have a little one, maybe find some cute, little bath toys. Ducks are super Spring-y!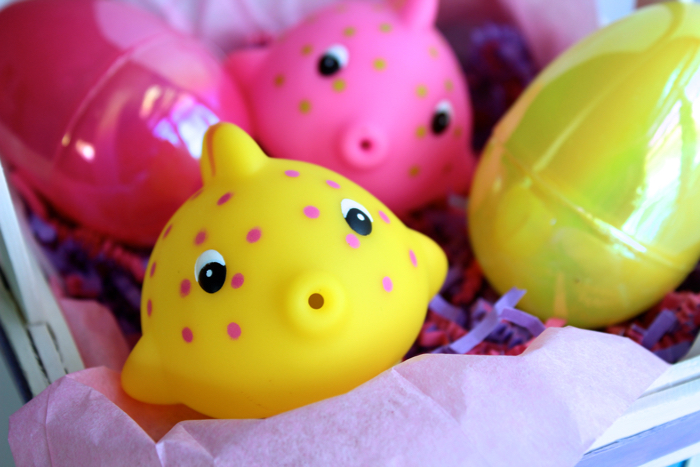 Just for fun Fillers
22. Stamps: These are fun and they also teach a little coordination as kids learn how to use them. They are definitely unique!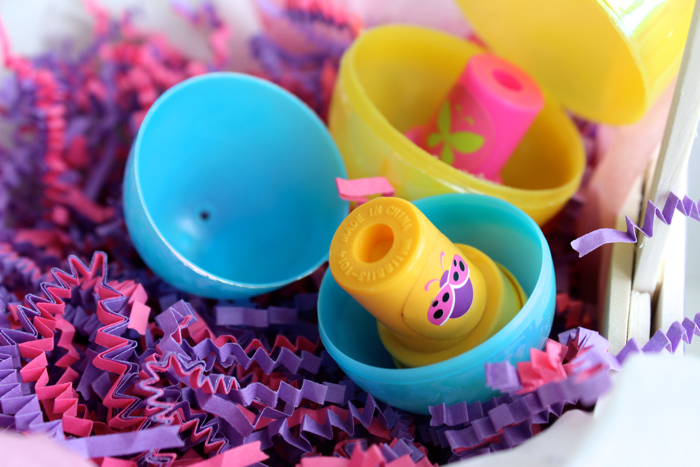 23. Balloons: After the hunt, you can have a water-balloon fight… Or just blow up the balloons and play keep away! This inspires some more family fun!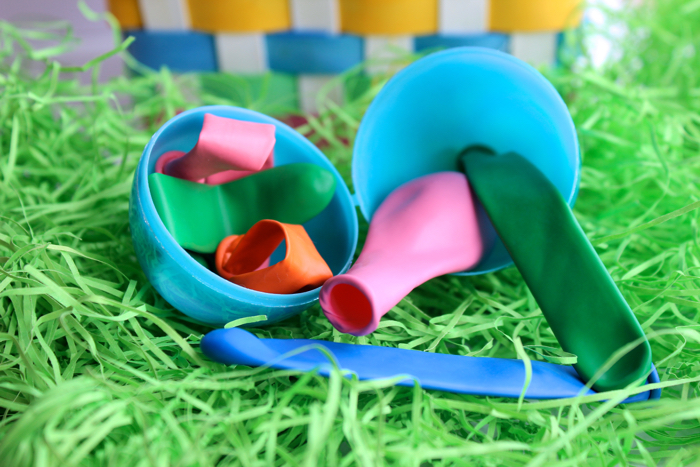 24. Stickers: Super simple and super fun…. Easter stickers will get kids excited!!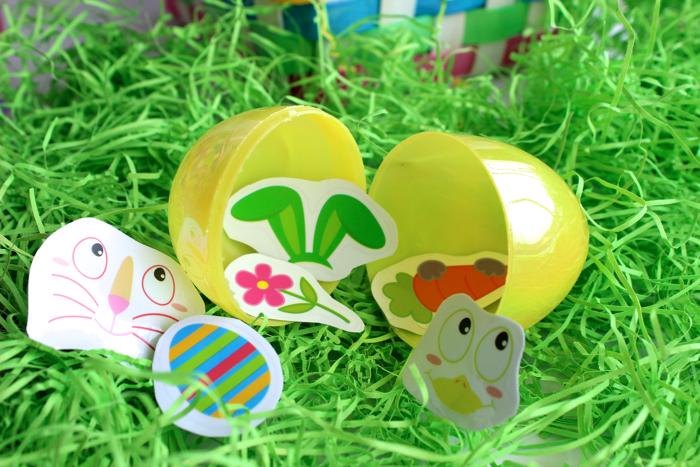 25. Bubbles: Another item that I keep in my purse at all times because my kids love bubbles and they are so entertaining!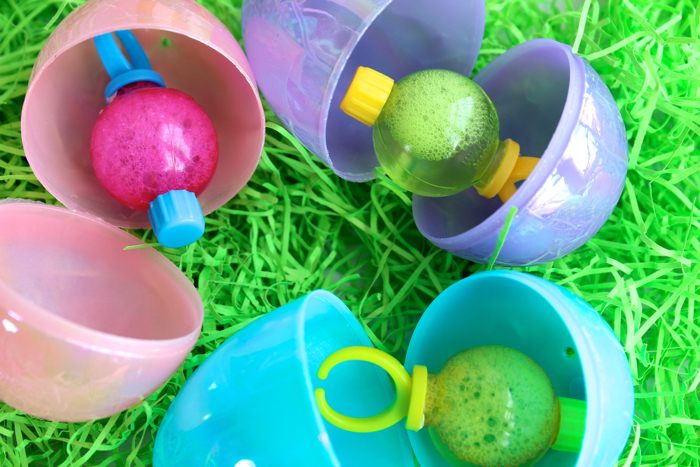 26. Treasure Box Toys: I used to love getting little sticky hands when I was little. They were a treasure box favorite!