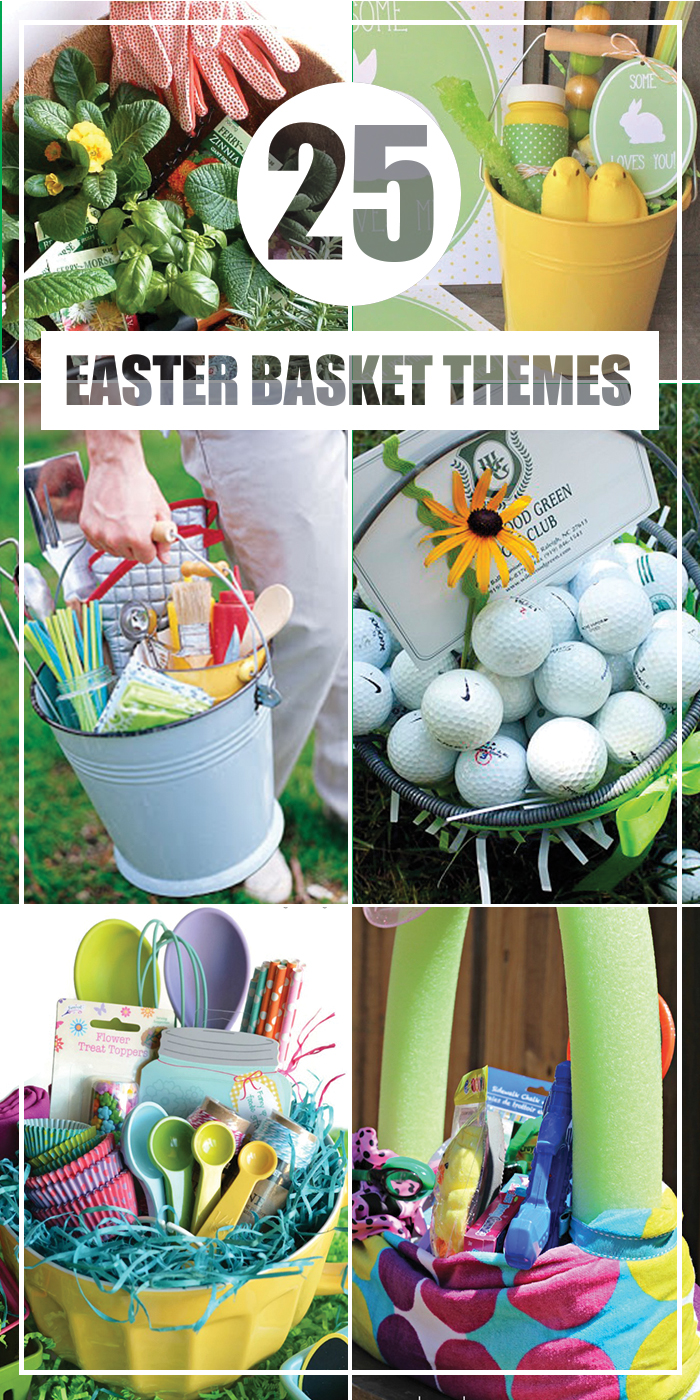 Easter is coming up and it's time to start thinking about how you want to fill up those Easter Baskets. I love the idea of putting together themed Easter baskets for kids (and adults). There are so many different ways that you can decide on a theme. You can just do a fun theme… like choosing a favorite color, activity or book and basing the basket around it!
Or you can choose a more meaningful theme. My mom always chose a theme for the whole family and then every member of our family would have something that corresponded with the them. One year, the theme was making memories and we each got a memory journal!
---
Choose a color and fill the basket with things that match and will be useful for your child. I love how this one has some educational items, in addition to the chocolate!
---
This is the perfect basket based off a fun book. You can take this idea and choose any book to create a fun book-themed basket!
---
You have to see what those eggs are filled with! This playdough basket would be perfect for young kids.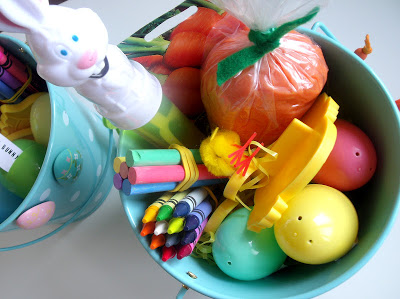 ---
Stock up on toddler essentials and some fun toys to keep them entertained. They'll love no matter what you put in there!
---
This adorable basket even has some cute printables and would be perfect to give as a gift at Easter time!
---
I love all the things that she created like the little sensory shakers and colored puddings. I'm sure any baby would be loving life with a basket like this!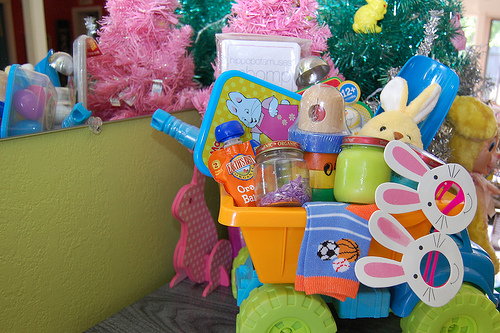 ---
Here are some more great ideas for filling an Easter Basket for Toddlers. Love the books!!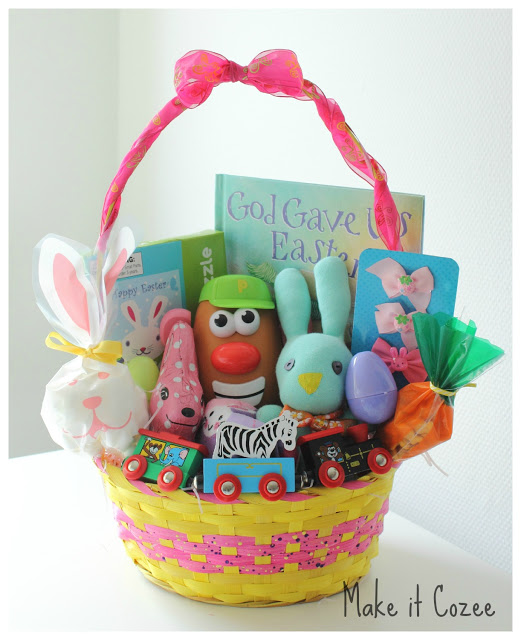 ---
Check out 3 fun ideas for Easter Baskets for your kiddos. Keeping it all within the theme, but adding a little something special for each child!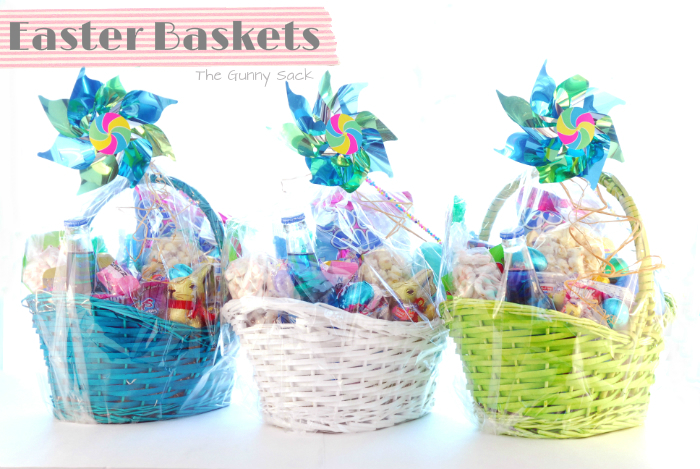 ---
I just love the color themed baskets! There is no limit to what you can put inside!
---
Another colored-themed basket perfect for teens!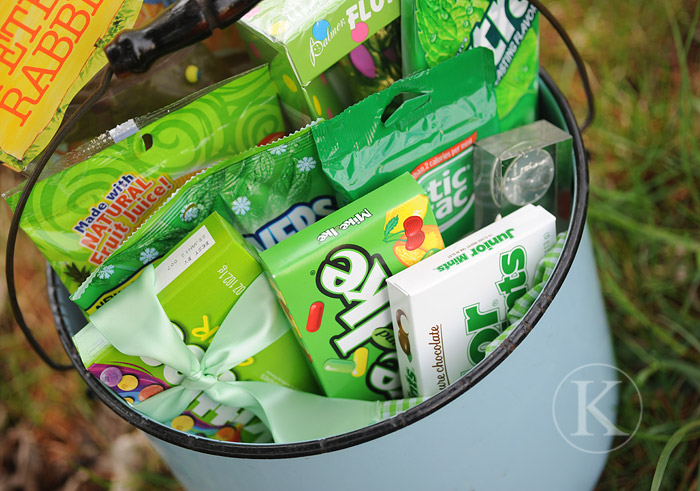 ---
I would be thrilled with a baker's themed basket for Easter! This will inspire some real fun in the kitchen.
---
If you are planning a trip to the beach, this would be a fun Easter Basket to put together to help your kids get excited.
---
13. Frozen Easter Basket
I can't imagine who wouldn't be thrilled with this sparkly, Frozen themed basket… Except for maybe all the boys.
---
This site shows how you can take several books and create a themed gift basket! Now you just have to figure out your child's favorite book!
---
This would be such a fun basket to take out after Easter!
---
16. Gardening Themed Easter Basket
I love the idea of getting kids excited about helping in the garden with this basket!
---
If you have a little artist, this basket would really encourage their creativity!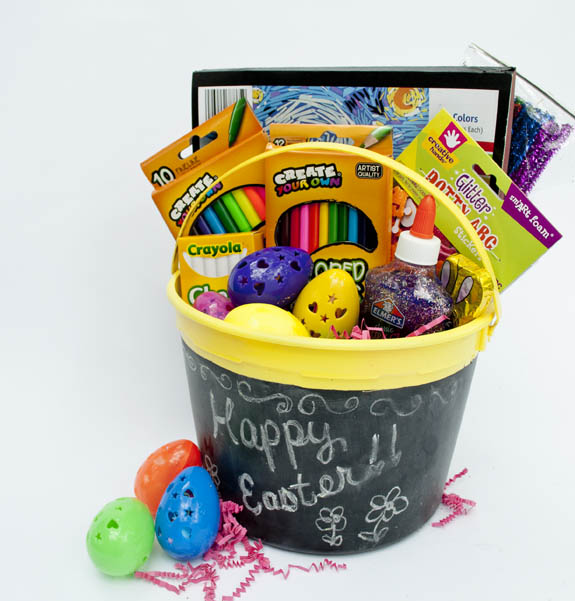 ---
This is such a cute and funny basket all for that little trickster in your life! I'm not sure we should be encouraging this…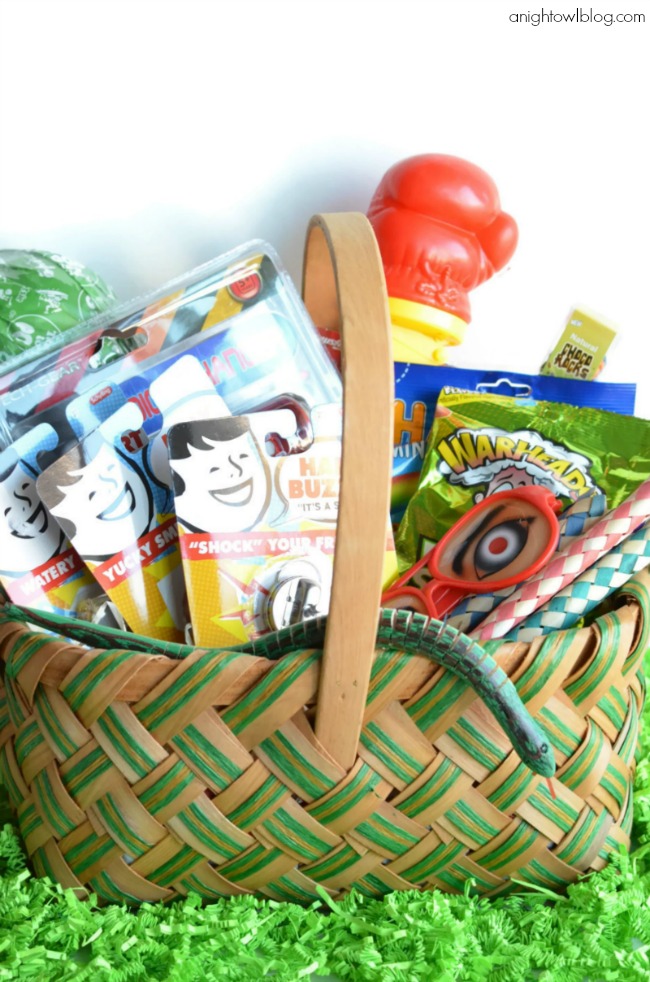 ---
Another creative, summer fun basket idea! Keep those kids entertained!!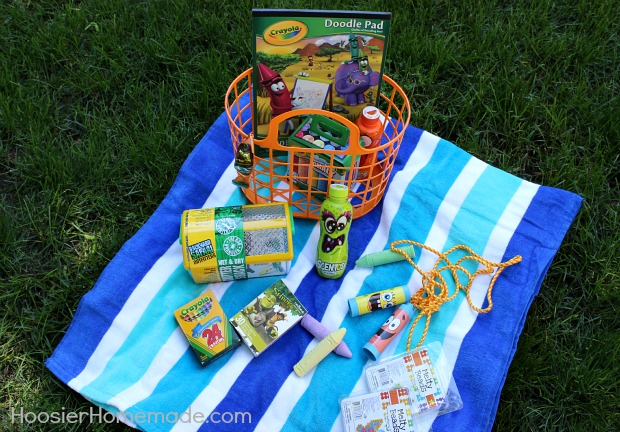 ---
This basket is so cute, it's actually made out of the beach towel and would be great for any kid who loves to play at the pool or beach.
---
Don't forget the adults… This basket would be great to pull out after the kids go to bed just for you and your love!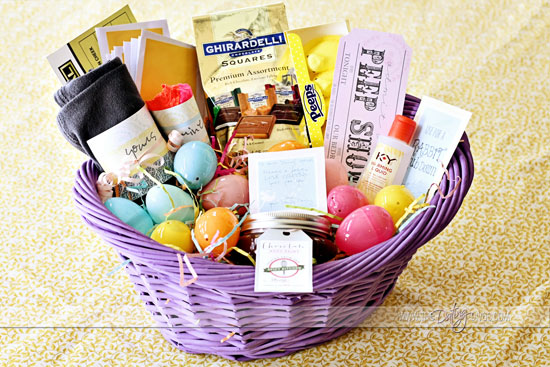 ---
22. The Grilling Basket
A practical Easter Basket for the one who loves to grill!
---
A practical Easter Basket for the one who loves to garden!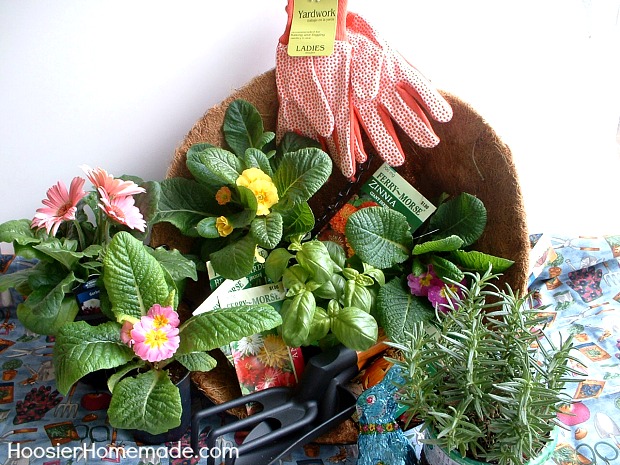 ---
This Easter Basket would put a smile on any Golf Lover's face!
---
I love this cute hat basket for Dad!! Where's mom's??
---
If you are still looking for some great Easter basket ideas, check out 5 more resources for even more inspiration to fill your Easter Baskets this year!
1. 100+ Basket Filler Ideas from Bitz n' Giggles
2. 101 Easter Basket Gift Ideas for Kids from Freebie Finding Mom
3. Easter Basket Ideas, Non Candy A-Z Gift Guide from This Girl's Life Blog
4. 101 Non Candy Easter Ideas for kids from Ann's Entitled Life
5. Inexpensive Easter Basket Ideas from Mom's Have Questions Too