Hello! I'm back with more fun ways to make your Go To Knit Pants! Today I made them with a yoga style waistband. The pattern instructions are for a sewn in elastic waistband but making it yoga style with no elastic is really easy.
As you can see, I used the exposed seam hack on the pants on the right. I also cropped them to make them good for exercising. They're a super comfy sweater knit which are proving to be best for dog walking and lounging around the house. I'm thinking sweater knit isn't the most flattering on me! The pants on the left I posted about last week. I'm still in love with them. You can read all about there here.
Yoga Waistband Supplies:
Knit fabric for the waistband with lots of stretch (look for a little bit of lycra)
Instructions:
NOTE: I also trimmed about 2 inches off the top of my pants before adding the waistband. Try your pants on to determine if adding a yoga waistband will make the pants go up too far on your waist.
Check out the other 8 Days a Week pattern hacks!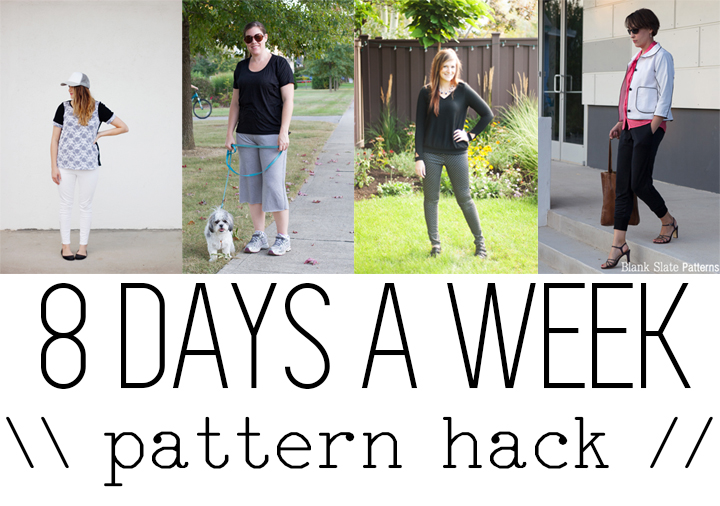 Lace Overlay Shirt || See Kate Sew
Yoga Waistband || Andrea's Notebook
Neptune Sweatshirt || Shwin&Shwin