This is a sponsored post written by me on behalf of Stride Rite. All opinions are 100% mine.
If your household is anything like mine then you have a shoe problem. With athletic shoes, sandals and dress shoes we quickly become overwhelmed with shoes. That's why we've turned our entry way closet into the ultimate back-to-school closet. This system really helps keep all those durable shoes, backpacks and jackets put away.
2 Steps to Shoe and Backpack Organization
Shoe cubbies! A place for everything.
Hooks, hooks, hooks. Things are much more likely to be put away properly when they're easy to use!
Seriously, that was it. We've had this system for two years and it's still going strong. We use the boxes for mittens and hats in the winter. The hooks and cubbies are all from Target. This inexpensive system has been perfect for us! How do you organize shoes and backpacks at your house?
See those gray and blue shoes just behind our adorable little dog? You need to know about those.
Let's talk about durable shoes.
My kids are SO hard on shoes. I'm always torn between buying cheap shoes that will barely last or quality shoes that cost more than I want to spend. With 4 kids I prefer shoes that last so I can pass them down. We were excited to find that Surprize by Stride Rite is now available for the first time at Target stores in the U.S. and online at Target.com! Yay! Quality shoes at a good price. And more importantly, convenient to buy. Who doesn't love Target?
My little guy recently tried on some cute Surprize for boys shoes. He was loving these ones. I love that all these shoes have flexible rubber soles and toes. Great for durability!
He kept raving about how easy they were to put on by himself. All these shoes have a generous fit and memory foam footbeds ensuring great comfort for kids. I want all my shoes to have memory foam. Seriously, why can't memory foam shoes for adults be this cute?
Let's all pause to think about how wonderful "I do it myself" shoes are.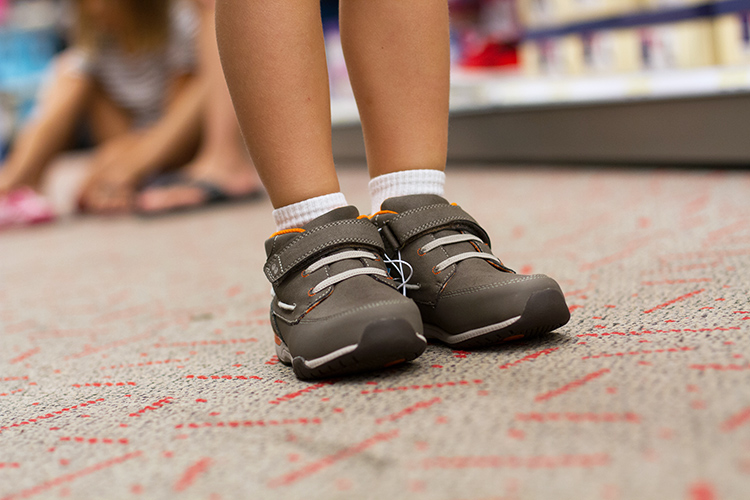 These were my first pick. I love that they're a cross between boots and shoes.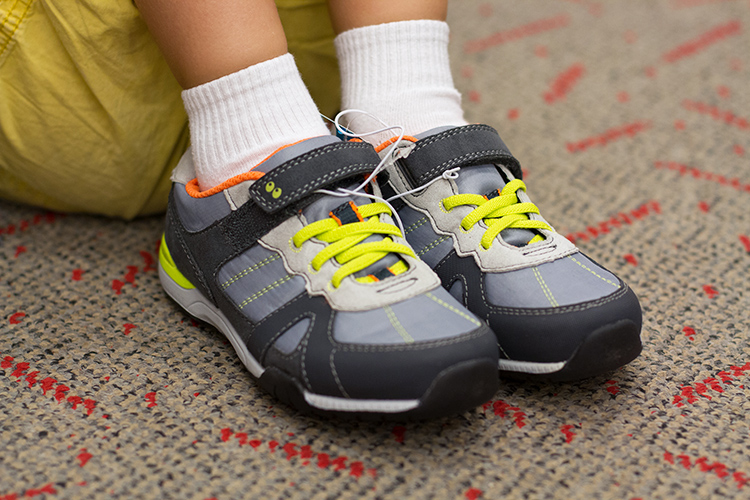 If you've got little girls you'll also want to check out Surprize for girls. Curious? Shop Surprize by Stride Rite.
Which Surprize shoe was your favorite?