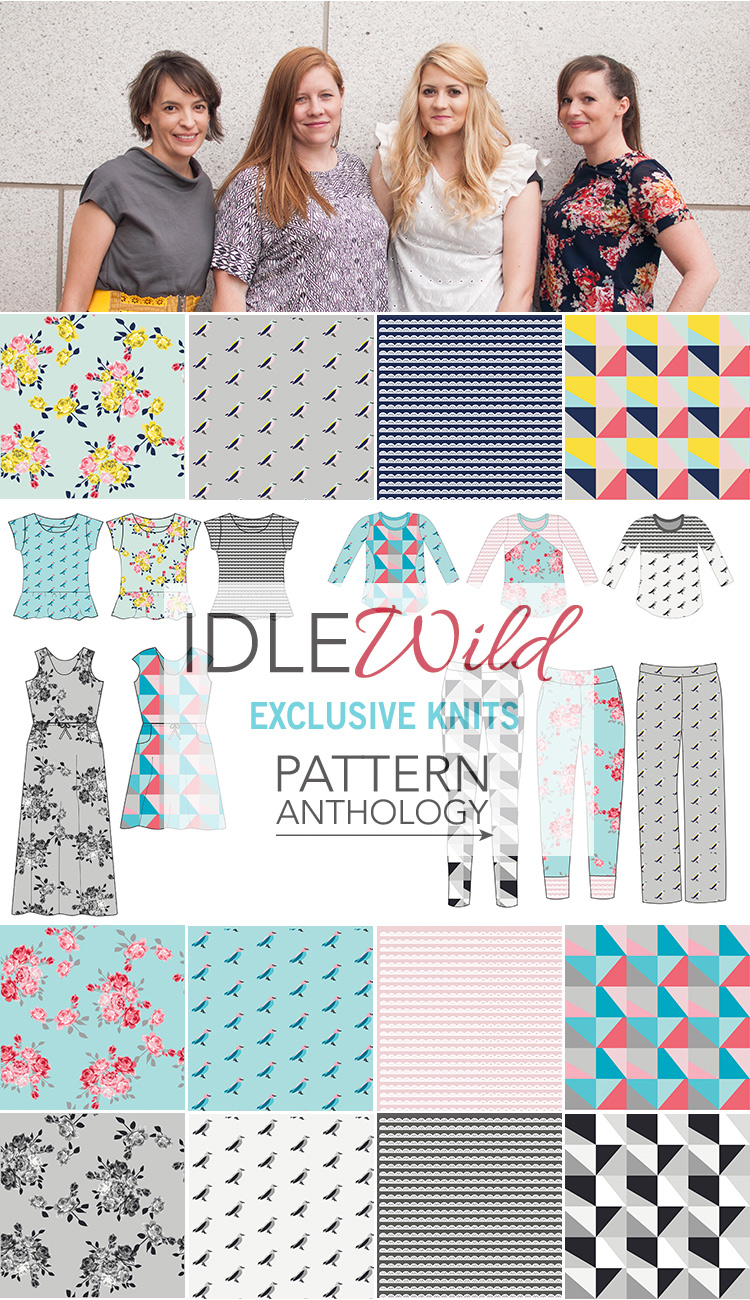 Guess what! My partners at Pattern Anthology and I have designed a knit fabric collection for Riley Blake! We've had so much fun designing our first fabrics and can't wait to get our hands on them! They're currently in wholesale preorder and should be available for you this fall.
Curious about which one I designed? The scallops! I love stripes and felt like there's no new way to do a regular stripe so these striped lace scallops were born. These will be perfect for leggings, skirts, shirts, dresses and even baby blankets!
The scallops will be available in navy, pink and charcoal. I plan on making an entire wardrobe out of this.
Want to learn more about the other designs?
Head over to See Kate Sew to see which she designed!
---
Check out the rest of the Riley Blake fabric tour:
5/15 – Where Women Cook
5/18 – Becky Marie Designs
5/18 – Pattern Anthology
5/19 – Carina Gardner
5/21 – Lori Holt
5/21 – Tasha Noel
5/22 – Lori Whitlock
5/22 – Cinderberry Stitches
5/23 – Eleanor Dugan
5/26 – Simple Simon
5/26 – The Quilted Fish
5/28 – Melly & Me
5/28 – Elea Lutz
5/29 – Zoe Pearn
5/29 – Doohikey Designs