Make Cinco de Mayo fun for the family! Turn the day into a fiesta! Invite the neighbors and throw a party! Here are some of our favorite festive ideas. Enjoy!
---
Make Some Fiesta Dress Cookies
Tutorial by Julia M. Usher.
---
Make Some GOOD Margaritas
We've found 16 of our favorite recipes. You'll want to see these!!
---
Make Some Tacos
Here are over 70 taco recipes that everyone will love. Chicken, beef, pork, turkey, vegetarian, and more!
---
Turn Everything into a Piñata
Tutorial and instructions on Brit + Co.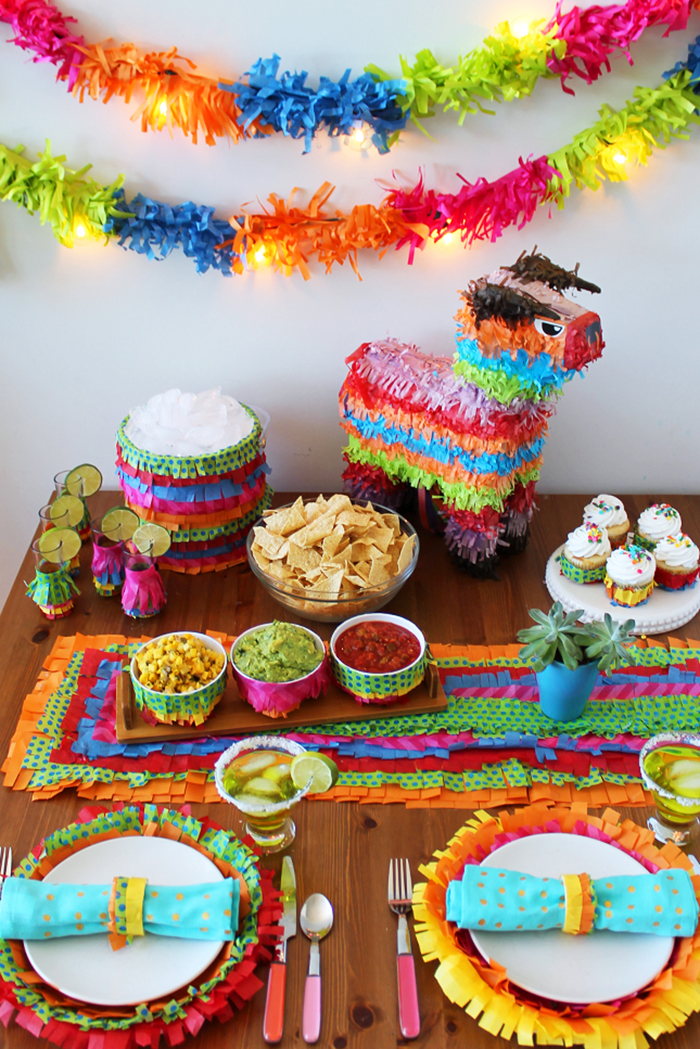 ---
Set a Festive Table
Inspiration by Bird's Party.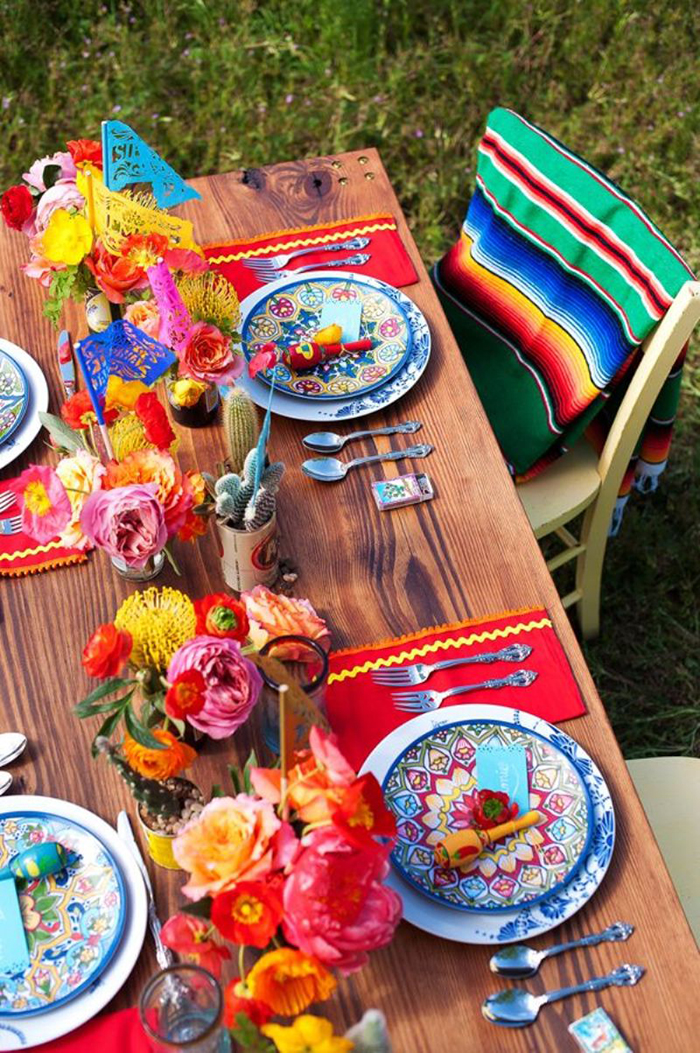 Use Mexican cans for floral arrangements. Inspiration on Ruffled.
---
Make surprise cupcakes
Watch the video for how to make these fun cupcakes!
---
Fill a Sombrero With Chips
Inspiration by Party City.
---
Make your own guacamole
Recipe by HGTV.
---
Make your own piñatas
Pull piñata instructions and tutorial by Love + Cupcakes.
Flower piñata tutorial by Lia Griffith.
---
Make some festive decor
Try out one of these Cinco de Mayo inspired crafts.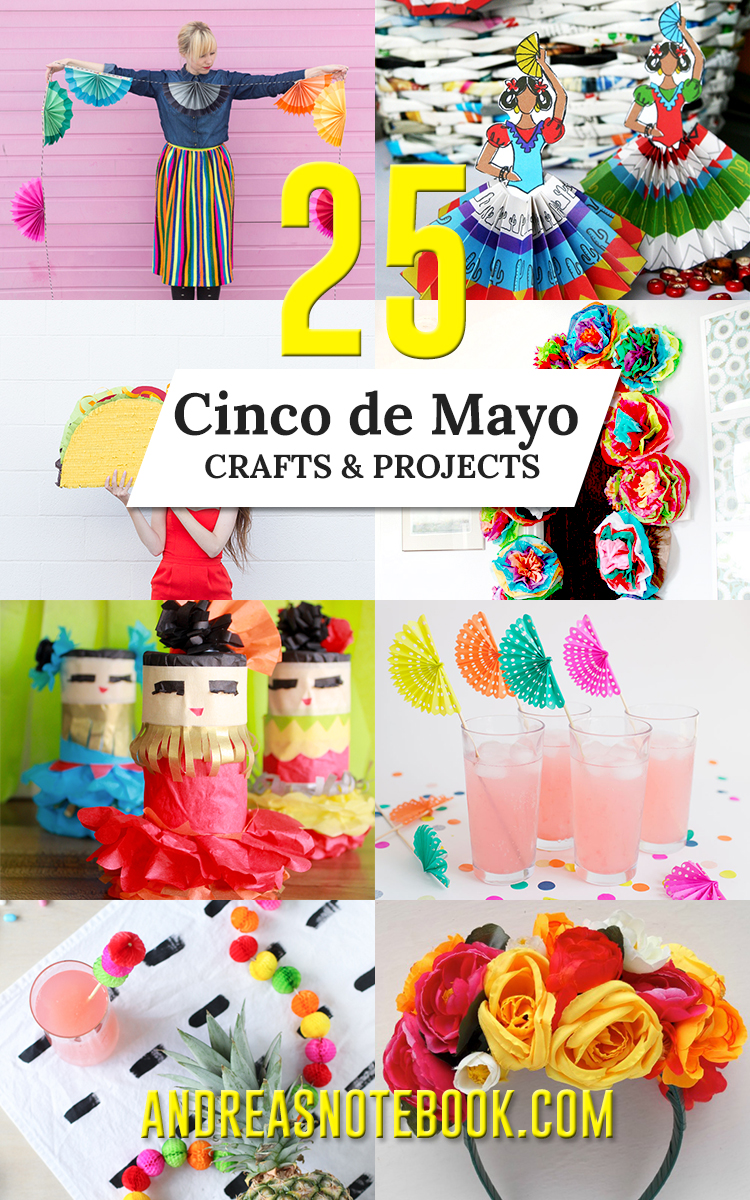 ---