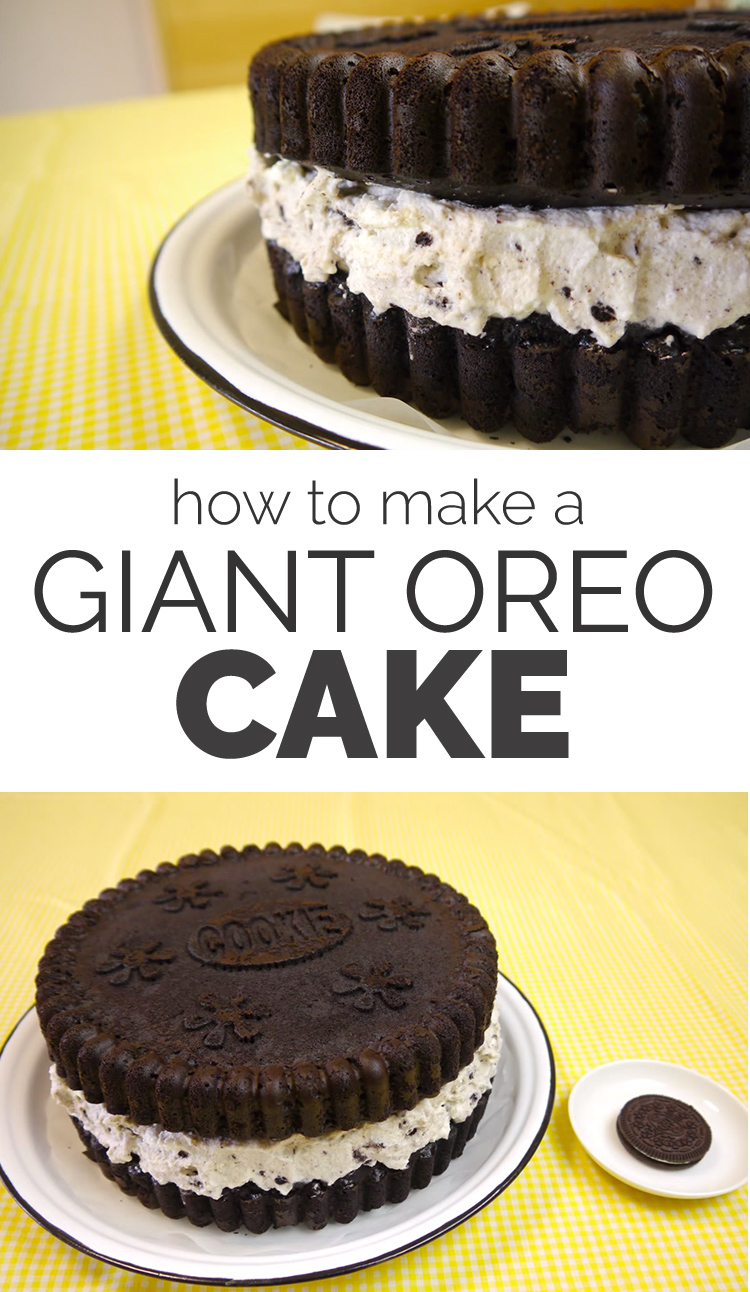 Oreos are the quintessential childhood cookie her in the U.S. Everyone loves the Oreo. There's a debate about the best way to eat them, of course, but it's hard to find someone who doesn't love them. I'm pretty sure the best way to eat them is whole but as a kid I preferred to eat the icing out. How do you eat your oreos?
If you love oreo cookies and you love cake you'll love this giant oreo cookie cake! Hey! It's Mosogourmet! posted this great YouTube video to show the step by step process for making this tasty treat. It looks so delicious! It would be really fun for kids or for a birthday. Scroll down to watch the video.
Supplies:
Bamboo skewer (or toothpick)
Instructions:
Lightly coat the mold with vegetable oil.
Sift together, cake flour 530g, baking powder 16g, black cocoa powder 100g, and cocoa powder 70g.
Beat 14 eggs in a bowl.
Add 350g of sugar in 2-3 batches, mixing well after each addition.
Add 1 tsp of salt, mix well.
Add 210g of vegetable oil, mix well.
Add the dry ingredients from 2, mix well.
Add 140g of milk, mix well.
Pour the batter from 8 to the prepared mold in 1.
Bake for 40 minutes at 180 degrees Celsius.
Insert a bamboo skewer, if it comes out clean, the cake is done.
When 11 is cooled, slice them into two piece of equal thickness.
Combine 400ml of heavy whipping cream and 15g of sugar. Beat until it to a stiffer consistency.
Fold 18 crushed Oreos into 13.
Spread 14 onto 12, and assemble the slices together.
Finished! Work hard to eat it.
[iframe width="725" height="408" src="https://www.youtube.com/embed/l7TT6DqyQKg?rel=0" frameborder="0" allowfullscreen]
What did you think? Ready to make your own giant oreo cake? I'm pretty sure this one is best eaten together. But if you try eating the icing out first let me know how it goes!