This year everyone, whether you had short hair or long, was feeling the stress of not being able to get haircuts when we wanted them. But people with short hair or bangs (fringe) might have been feeling it even more than the rest of us. It doesn't take long for a short haircut to get out of controls without a trim. That's why we love that this woman tries to do it herself. This, however, is a hilarious home haircut gone wrong!
We can debate whether it's brave or crazy! If you're going to take scissors or clippers to your own hair it's probably best if you start with a plan and some knowledge of how to cut hair. Thankfully, she does neither!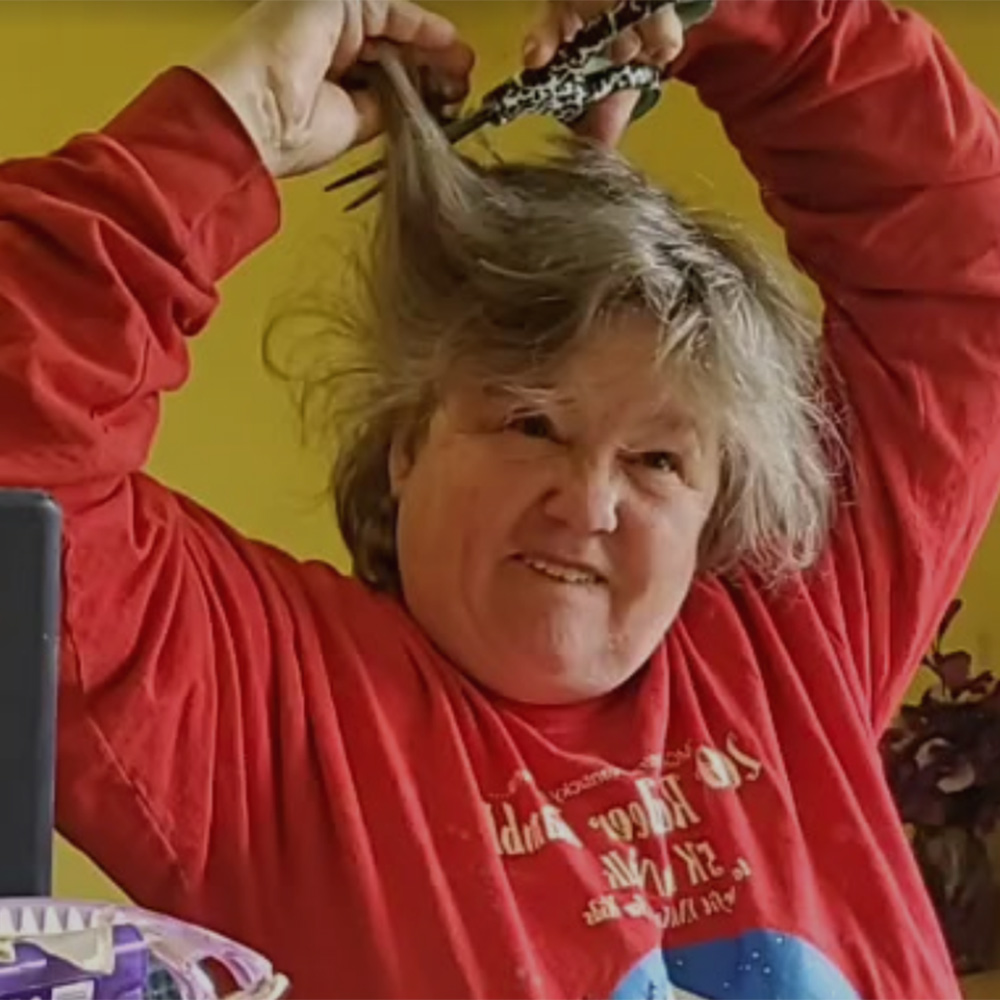 Corkey Miller was brave and shared her Corona Haircut on facebook and I could not thank her more! I cried and laughed so hard. She is one funny lady! You have to watch her whole haircut. In spite of her methods it turns out good enough for self isolation and is no longer bothering her! That's what I call success even if this hilarious home haircut gone wrong wasn't what she had intended.
More funny videos you'll enjoy:
Hilarious Home Haircut Gone Wrong