My husband and I had been married for about 9 months and I really wanted to surprise him with his favorite dessert... French Silk Pie. He raved about his mom's French Silk Pie and I had never had it, so I didn't really know what I was doing!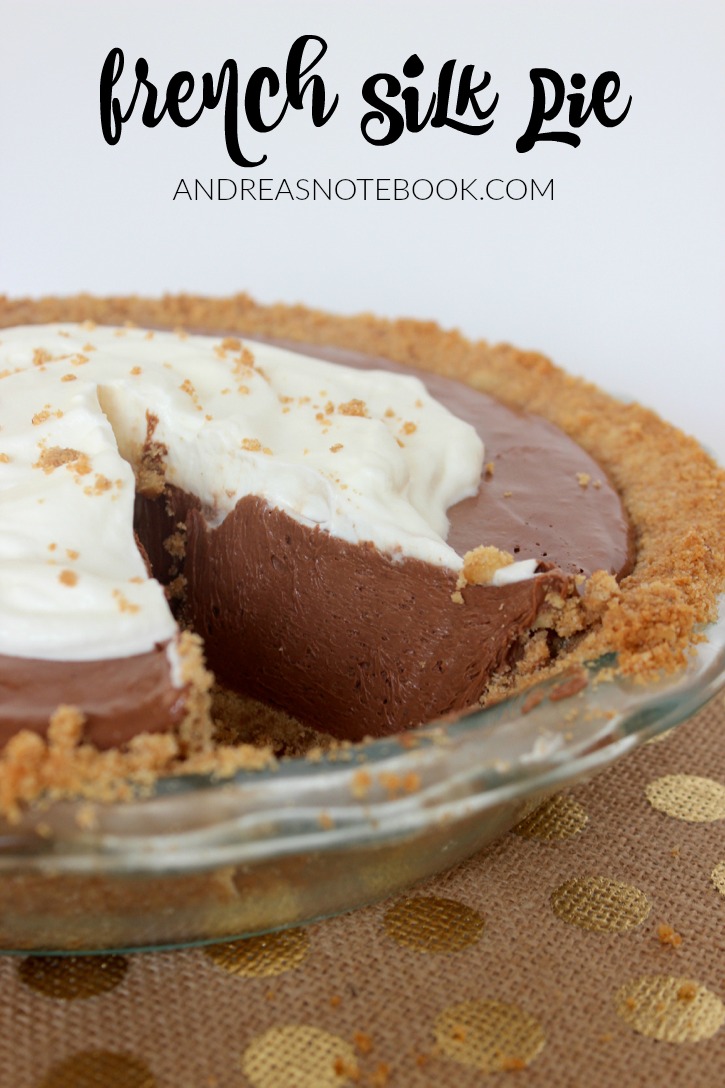 I consulted my mom and asked her if she had a good recipe. She told me that it was too risky to try to replicate my mother-in-law's pie. That it would ultimately end in tears because no matter what I did, I couldn't bake a pie with all the memories that are associated with his mom's French Silk Pie.
So I chickened out. I decided to do something I was more comfortable with.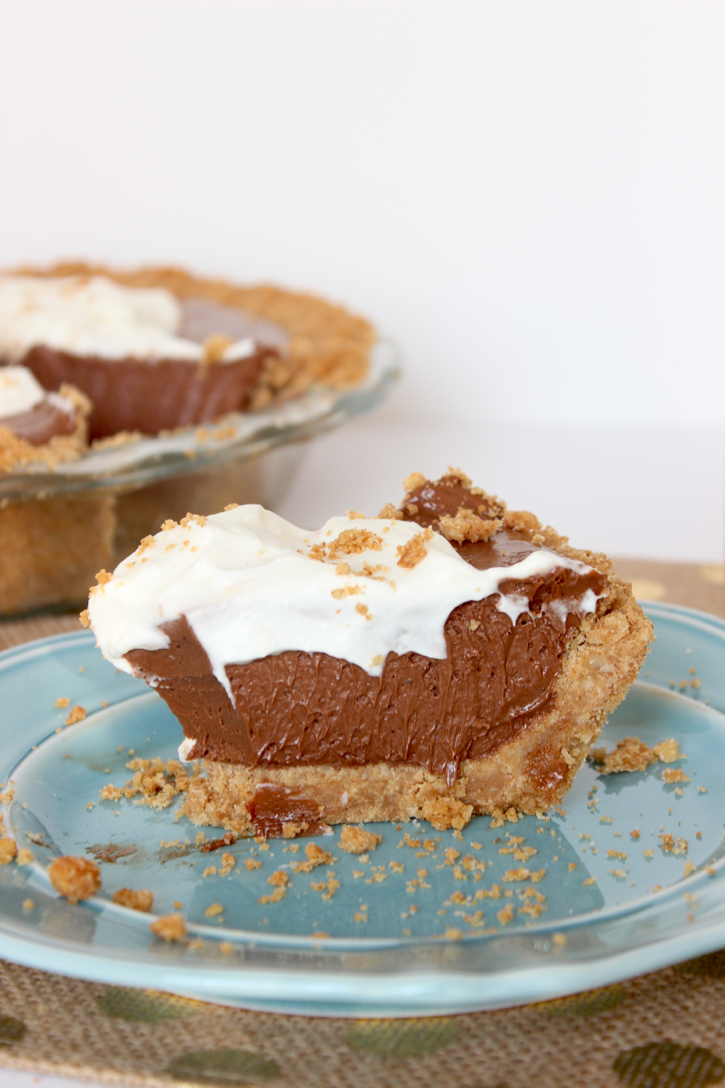 Fast forward three years, I finally felt like I had the confidence to attempt his favorite pie. And I would love to say that it turned out great and he loved it! But it was a failure. It didn't set up properly. Of course, my husband being the sweet man that he is, told me it was delicious. But I knew it was a failure.
This experience made me determined to get it right! Several attempts later and I believe I have perfected the French Silk Pie.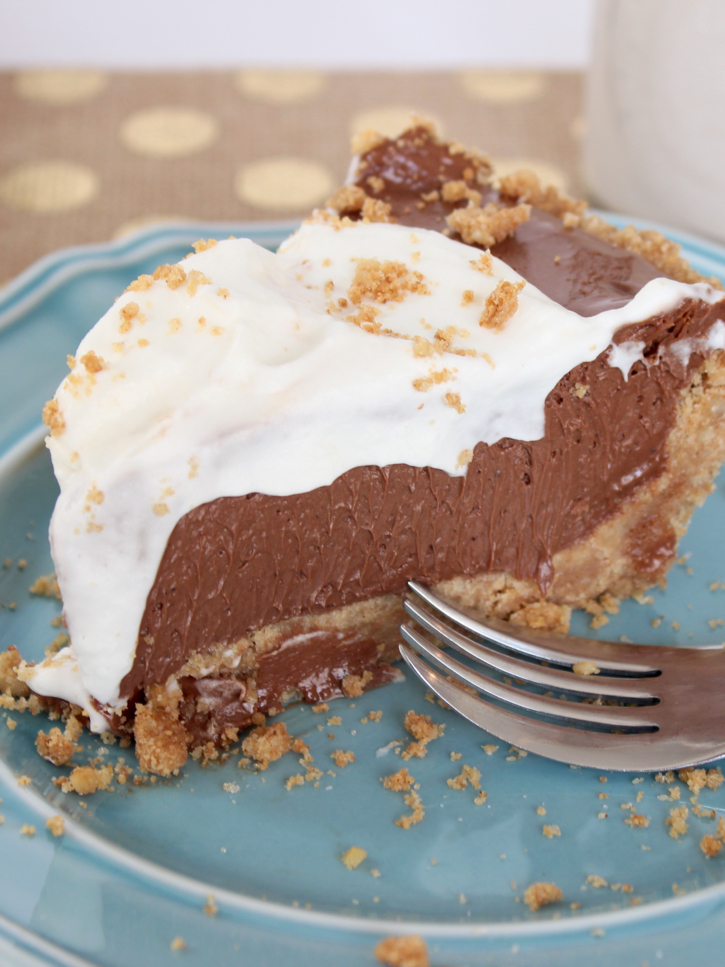 I think what sets this pie apart is the nutty graham cracker crust. It pairs so well with the light, fluffy and creamy chocolate filling.
Ingredients
Pie Filling
6 oz unsweetened baking chocolate
1 ½ cup salted butter
2 cups sugar
1 tsp vanilla
6 eggs
Crust
1 ½ cups crushed graham cracker
½ cup finely chopped walnuts
⅓ cup sugar
6 Tbsp butter
¼ tsp cinnamon
Sweetened Whipped Cream
2 cups heavy cream
3 Tbsp powdered sugar
Directions
1. Start by making your crust. Combine graham cracker crumbs, sugar, finely chopped walnuts, melted butter and cinnamon until well blended. Press into a 9 inch pie plate. Reserve a couple of tablespoons for topping. Bake at 375 degrees for 8 minutes.
2. Chill the pie crust while making your filling.
3. Microwave your chocolate for about a minute, it should be melted and easy to stir. Set it aside to cool.
4. In a mixer, beat butter and sugar until light and fluffy. After the chocolate cools down--it really does need to be cooled or else it will melt your butter and sugar. Spoon the chocolate into the butter and sugar mixture. Add vanilla extract. Beat this mixture until thoroughly combined.
5. While the mixer is going add one egg at a time with several minutes between each addition. Make sure the eggs are cool. It should take about 20 minutes to add all the eggs in. Scrape the sides and mix again. At this point it should be very well mixed, fluffy and absolutely delicious!
6. Check to make sure the pie crust is completely cooled and then add the filling. Smooth it out and place it in the fridge to chill for at least 2 hours.
7. Whip the heavy cream and powdered sugar until it forms peaks and then spread over the top and let chill again. Sprinkle with graham cracker mixture to garnish!