The CDC has recommended we all wear face masks when we're interacting with other people. That means all of us out stocking shelves, making food and working on the front lines. Not everyone has the time or money for sewing their own face mask. You can use items you already have around the house to make a DIY no sew face mask easily. I've found some great tutorials for you to follow. Remember when you're sourcing materials for your DIY no sew face mask you should look for 100% cotton. Want to sew a face mask? We've got the best mask sewing tutorials here.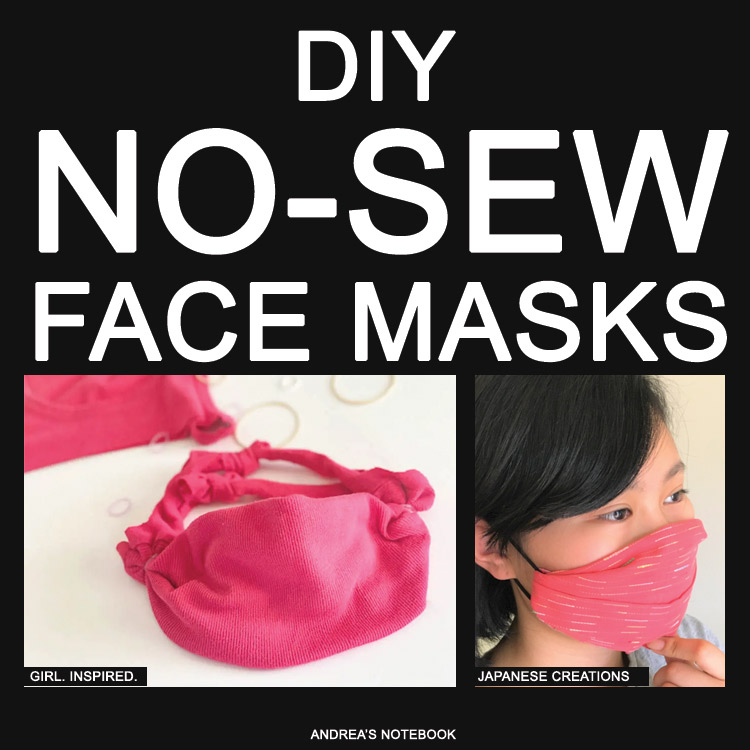 Looking for sewing tutorials? These DIY face mask tutorials are great for anyone who sews.
DIY No Sew Face Mask T-Shirt Tutorials
The Easiest No Sew Face Mask Tutorial - video by the U.S. Surgeon General
This one is highly recommended! Click here to see it.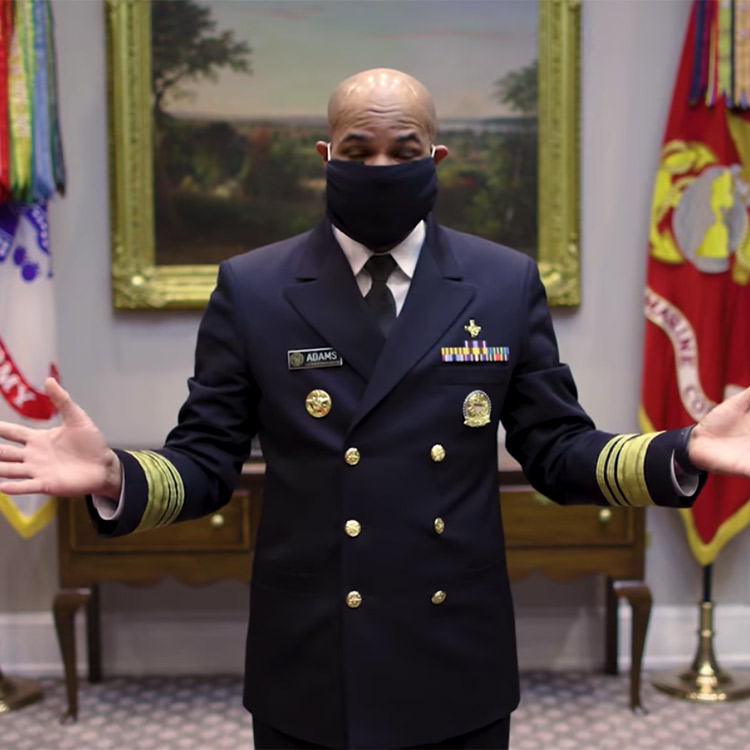 Girl Inspired DIY No Sew Face Mask Tutorial - grab a t-shirt and a few rubber bands and anyone can make this! Check the fiber content before cutting up your shirt. 100% cotton is best. You also don't want anything that's too stretchy!
CDC T-Shirt DIY Face Mask Tutorial - Easy peasy! Remember, 100% cotton is best. The directions below are from the CDC website.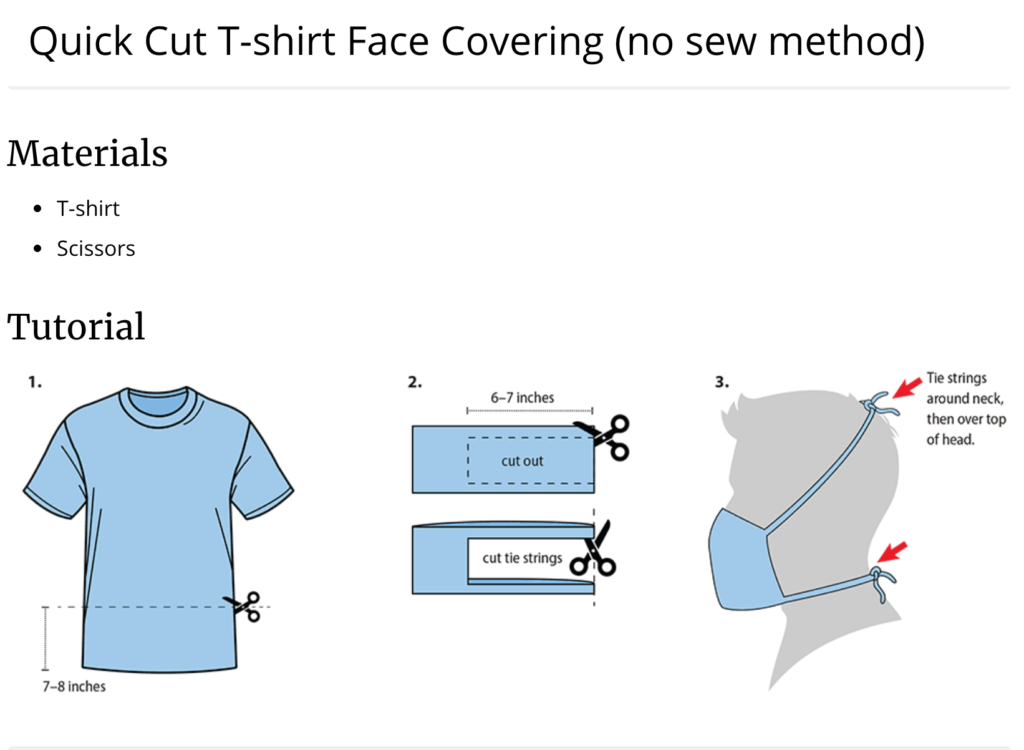 DIY No Sew Face Masks from Bandanas
Japanese Creations - DIY Bandana Face Mask Tutorial - All you need are 2 large hair rubber bands and a bandana or scarf. Remember, 100% cotton is best. You can buy bandanas here.
DIY Bandana Coffee Filter Face Mask Tutorial- Another great one from the CDC. Buy a bandana here.
CDC guidelines:
"CDC recommends wearing cloth face coverings in public settings where other social distancing measures are difficult to maintain (e.g., grocery stores and pharmacies), especially in areas of significant community-based transmission.
CDC also advises the use of simple cloth face coverings to slow the spread of the virus and help people who may have the virus and do not know it from transmitting it to others. Cloth face coverings fashioned from household items or made at home from common materials at low cost can be used as an additional, voluntary public health measure.
Cloth face coverings should not be placed on young children under age 2, anyone who has trouble breathing, or is unconscious, incapacitated or otherwise unable to remove the mask without assistance.
The cloth face coverings recommended are not surgical masks or N-95 respirators. Those are critical supplies that must continue to be reserved for healthcare workers and other medical first responders, as recommended by current CDC guidance."