DIY Mail Sorter--this easy project is a great way to get those papers organized... And keep them that way!
My husband and I were getting kind of annoyed by the bills that kept getting misplaced and the stacks of mail that never got taken care of because we weren't sure if the other person had looked at it yet.
I saw this adorable wooden mail sorting rack at hobby lobby and went to grab it and then I realized it was $30. Pretty ridiculous. I decided I would check to see what kind of scrap wood we had on hand first.
Turns out with scraps around the house and a can of spray paint, we were able to recreate our own mail sorter. I love how it turned out. Especially the cute little chalkboards on the front that makes it easy to write reminders about what needs to be done with the mail!
Sort, file, etc. now the piles of mail will get taken care of swiftly! Or at least they won't be scattered all over my desk.
Here is what you need to make your own!
Supplies:
Wood
Wood glue
Screws
Spray paint
Chalkboard
3M Command picture hanging strips
Tools:
Drill
Chop saw
Clamps
Staple gun
Directions:
Step 1. Cut wood down to size.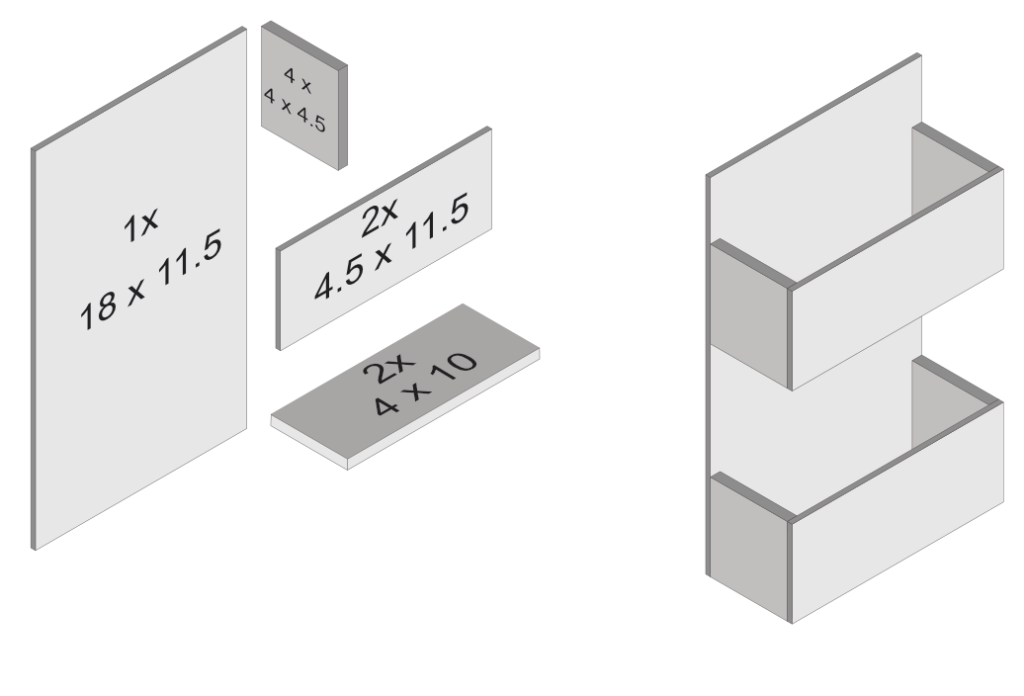 You will need one piece for the back-18x11.5
4 for the sides-4x4.5
2 for the bottom of each pocket-4x10
2 for the front-4.5x11.5
Step 2. Drill holes in the side pieces and attach to the bottom piece with screws.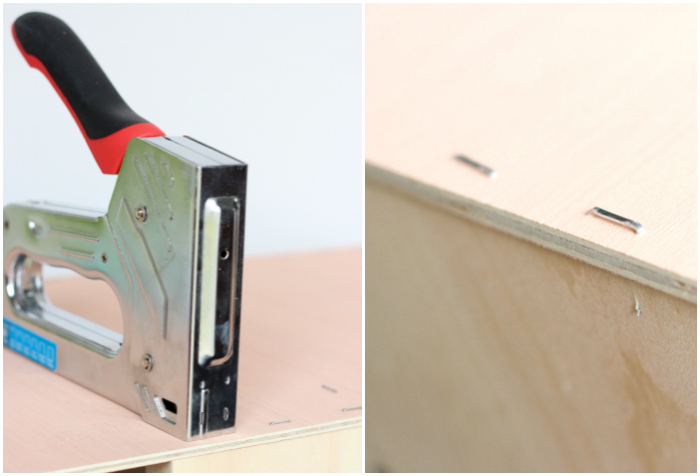 Step 3. Staple the cubby to the back board.
Step 4. Attach the fronts with wood glue and use clamps to secure while they dry.
Step 5. After the glue dries, sand it down to even out all the edges. Then you can paint it however you want! We have a creamy tan wall in our office, so I decided to go with a clean white color that would really make the chalkboard pop!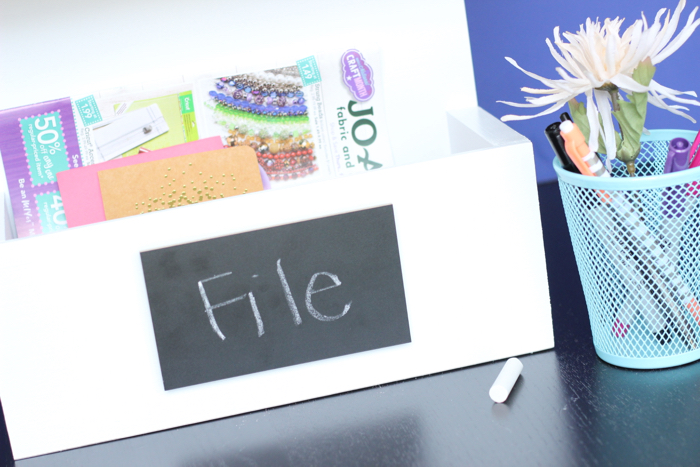 Step 6. When the paint is dry attach the chalkboards to the front with picture hanging strips. We just grabbed a dollar store chalkboard and cut it to the size we wanted.
Now we can get organized! Let the sorting begin. I guess I better go hang this up in the office!