I just bought a cute little love seat for my office so my family can hang out with me while I work. I've been going through my stash trying to decide what pillows to make. Then I realized I didn't want to sew a pillow. Don't get me wrong, sewing pillows is fun, and easy. But sometimes I want something different so I designed my own pillows on Society6. I've heard good things about their pillows so I'm excited to get them!
Pink Ombre Chevron Pillow
Black & White Pillow
Sunday Morning Multi-Color Pillow
And then I made some with famous quotes about creativity. Perfect for any creative house.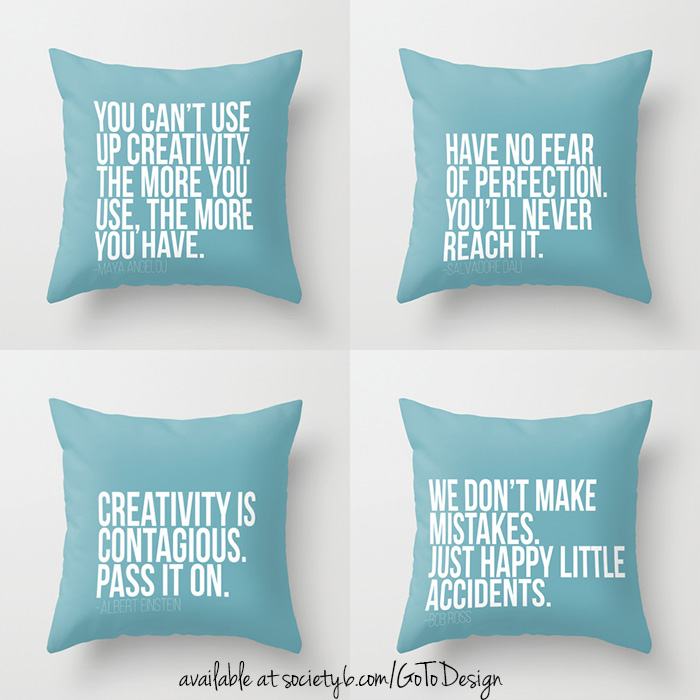 You can't use up creativity
We don't make mistakes...
Have no fear...
Creativity is contagious...
Do you mind pinning these to pass them along? You can take a look at the other designs I sell as well. There are tote bags, clock,s art prints and more! Even rugs! See my Society 6 shop HERE.