I had the pleasure of sewing the Celestial Tee by Figgy's for the Perfect Pattern Parcel tour! In my daughter's words "ooh, I like it!"
Pattern:
Celestial Tee by Figgy's. Available HERE in a bundle right now.
Size:
Size 8/9
Fit:
The fit is really well. My daughter has a smaller chest measurement than the pattern but her shoulders and height are perfect so it fits very well.
Pattern Options/Changes:
I didn't hem the sleeves or the bottom. I would have but I had no thread to match this fabric and everything I tried just didn't look right. Thankfully this knit works very well unhemmed.
Fabric:
Interlock knit fabric by Michael Miller. Love this knit!
What I would do differently:
I'd made the neckband a couple inches shorter and stretch a little as I sew. That would leave the neckline sitting a little better. This particular knit is pretty heavy so it stands up a bit.
Pants:
Those are my design. Pattern coming soon! What should I name them?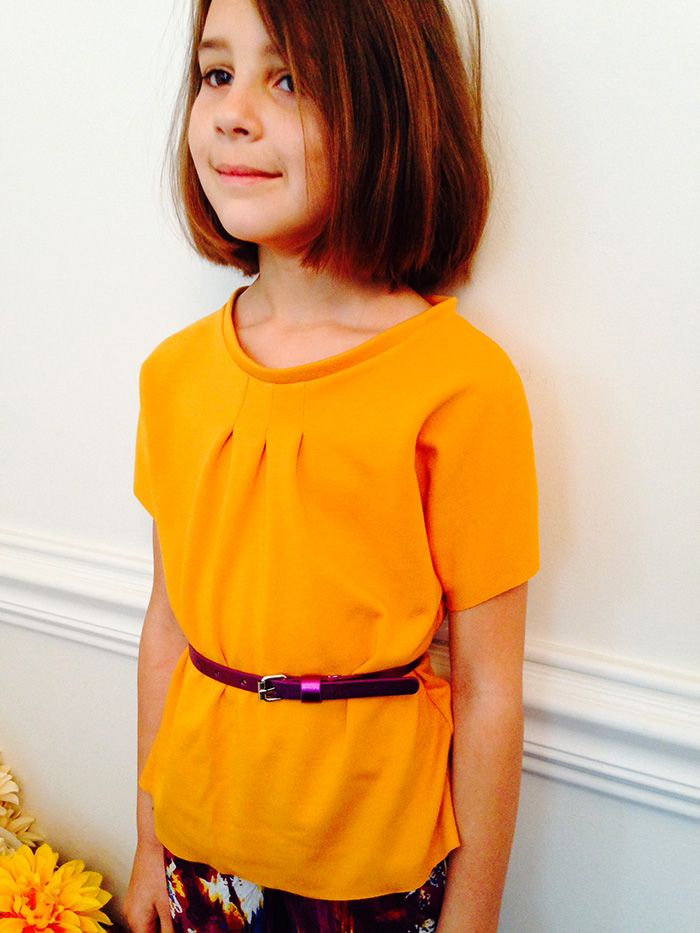 I love that it's a simple dolman but the pleats in front make it different from other dolman patterns. A great, basic tee. Quick to sew and perfect to sew production style if you need to whip out a wardrobe.
Perfect Pattern Parcel is donating all of their profits to charity. You choose how much to give to the designers and how much to charity. It's a new concept in pattern bundles. Go check it out! There are 4 other great girls patterns bundled with it that look super cute!
You know when you put something in a place so that it doesn't get lost and then you can't remember that special place? That's what happened to my camera battery charger. My apologies for the phone quality photos!